Set in Heilongjiang Province in northern China, the 36th annual Harbin International Ice and Snow Sculpture Festival has opened its doors to dazzle the visitors. The annual festival kicked off on January 5, in a 148-acre snowy park. The festival which features massive ice and snow sculptures and attracts more than a million visitors is hosted by Harbin City. It is the world's biggest snow and ice festival.
About 10,000 workers spent 15 days building the frozen kingdom that is mainly based in the Zhaolin Park, the Sun Island and a segment of the bank of the Songhua River. More than 4.2 million cubic ft. of ice blocks were pulled from the frozen surface of the Songhua River. Around 777,000 cubic ft. artificial snow was also made for the creation of the frozen village.
The centerpiece of the winter wonderland called "the crown of ice and snow" is the tallest tower with a height of 130 ft.
First celebrated in 1985, the Harbin International Ice and Snow Sculptures Festival was inspired by Heilongjiang's traditional lanterns, which were carved out of ice and lighted with candles. Over the years, the festival has become one of the major winter attractions in China.
The activities and events fall into several categories, including ice and snow tourism, fashion culture, ice and snow trade, and sports.
The frozen wonderland theme park comprises 21 groups of semi-transparent sculptures, which have been hand-carved by artists with ice blocks. Organizers have also designed more than 20 games for adults and children, including six gigantic ice slides and 15 racing tracks.
The festival consists of the winter activities and events in the main theme parks: Sun Island, Harbin Ice and Snow World, Harbin Wanda Ice Lantern World, and Zhaolin Park. At night, the sculptures are colorfully illuminated with neon lights and visitors can climb and play on some of the structures.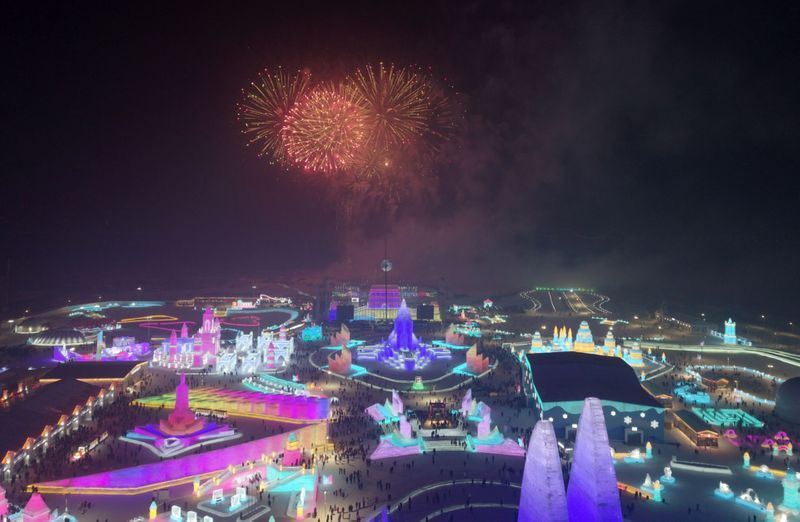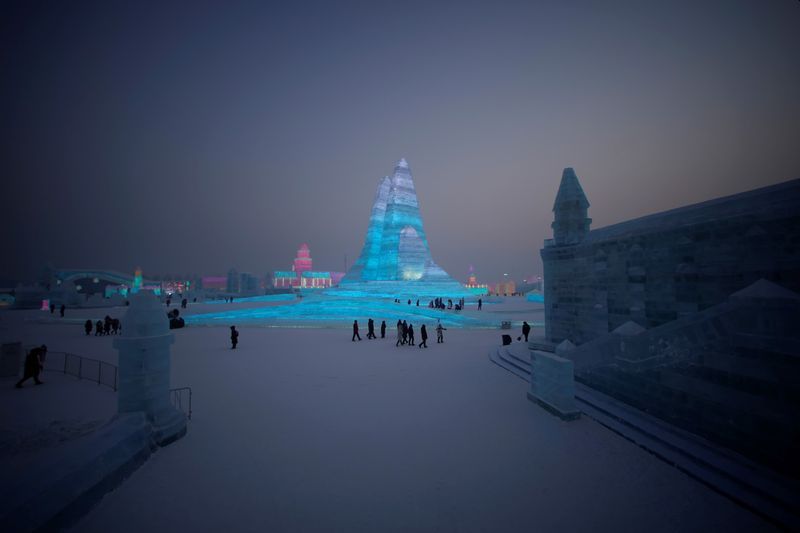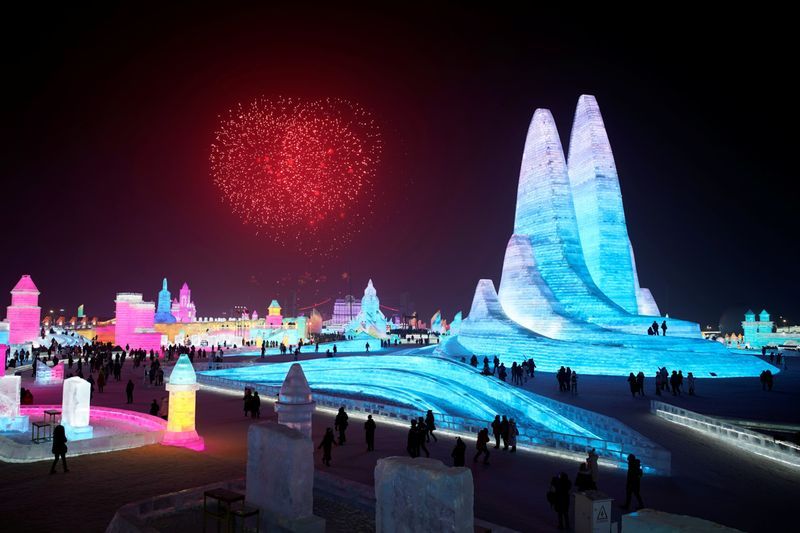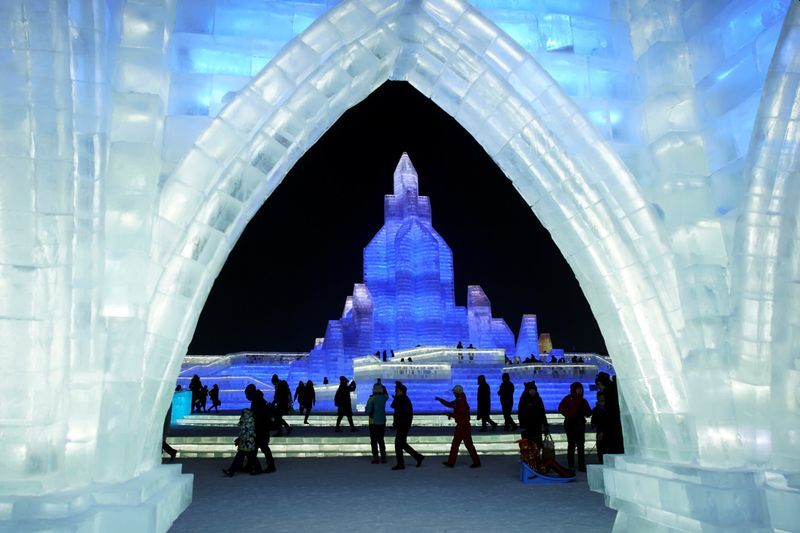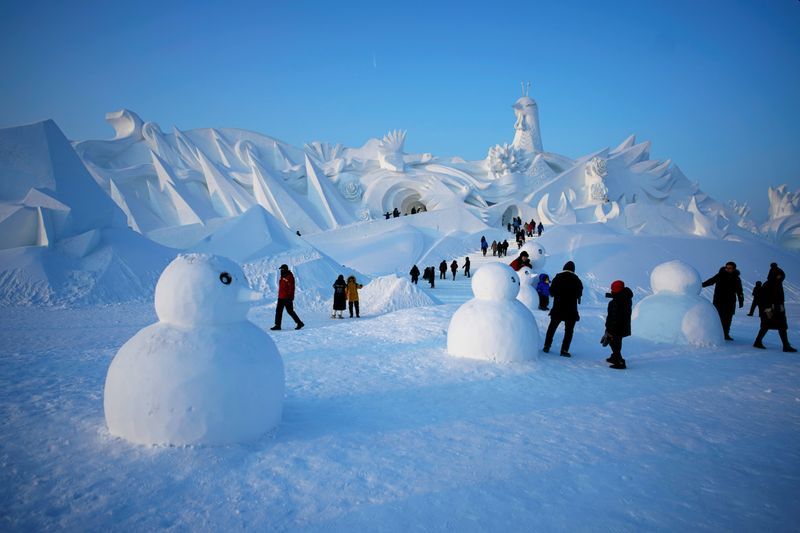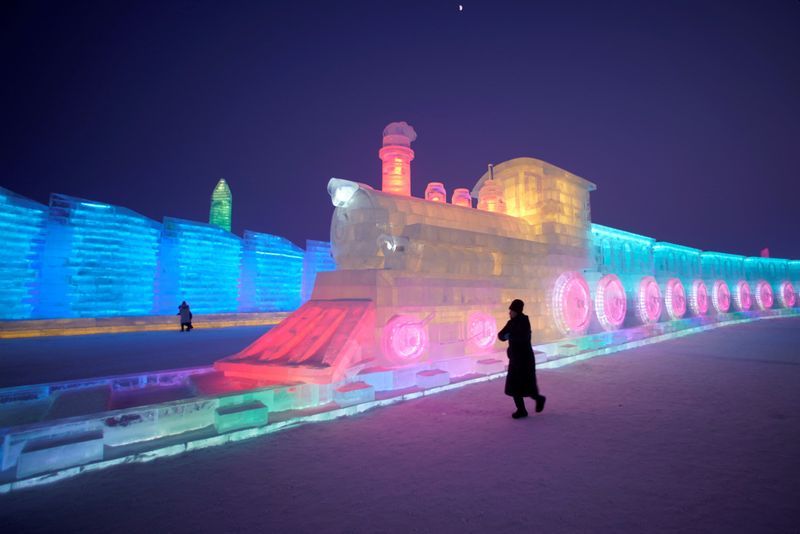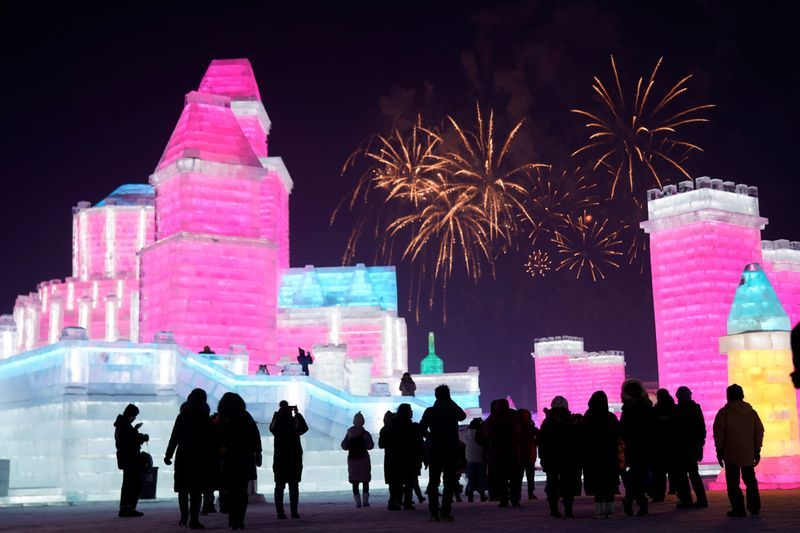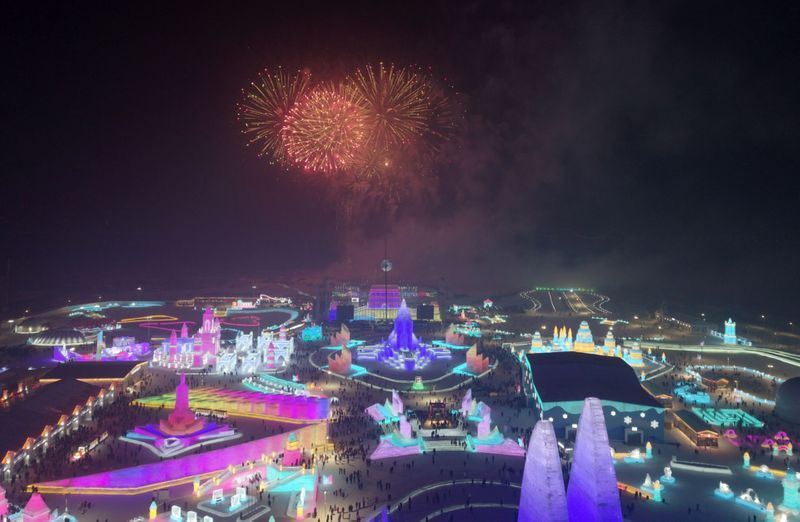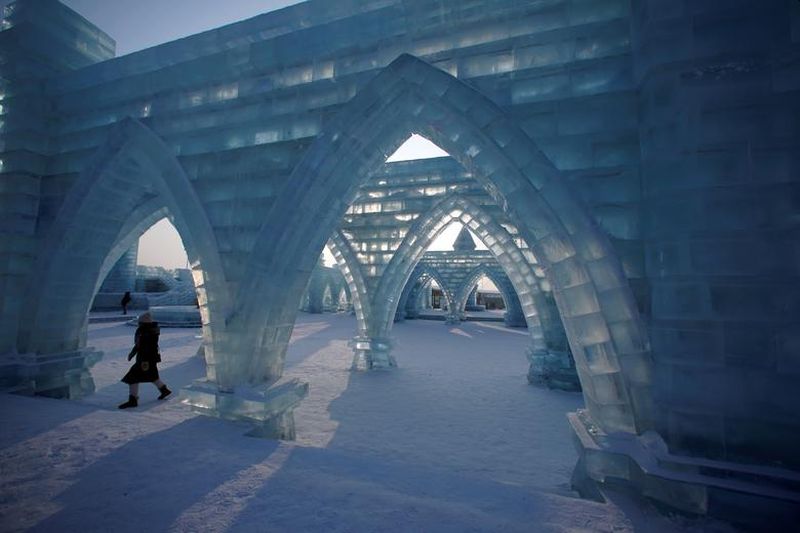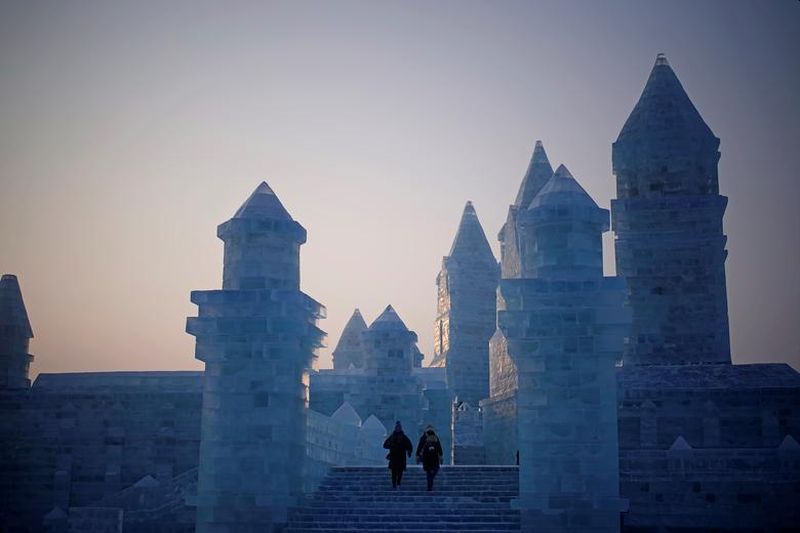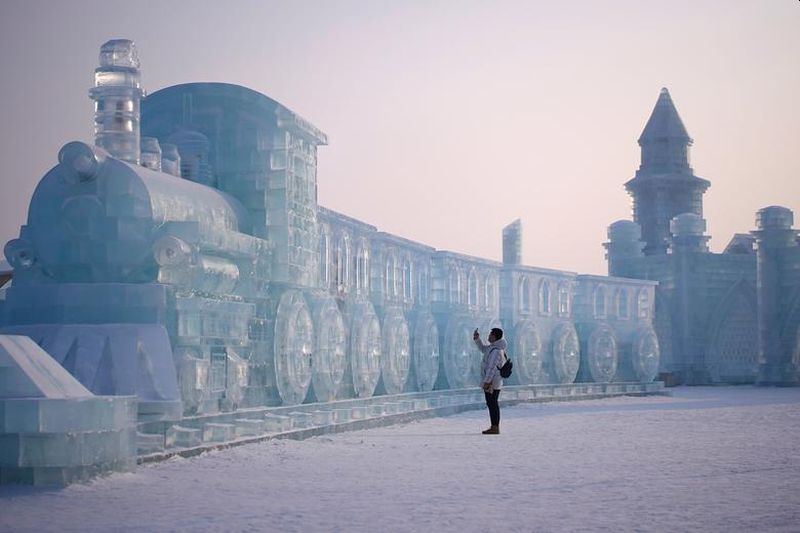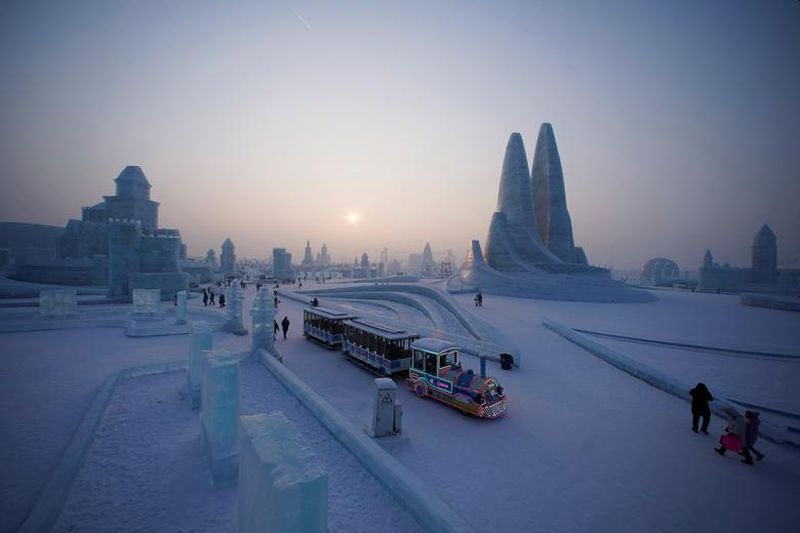 Via: Reuters