If you want to travel but without leaving comfort of your home, then you'd surely love the 260-square-feet cedar cottage on wheels. Made in America, it is modeled after award-winning, prairie-styled Canoe Bay Resort cottages in Northern Wiscons except, it can go with you anywhere with you. This cider-sided tiny house on wheels can be pulled and parked anywhere you want to make a stay.
Measuring 28-feet long x 8.5-feet wide x 13-feet-5-inches high, the wooden mobile home is built right on its own trailer. This means you can easily transport it to any location by a standard pickup truck. The compact mobile home can accommodate six people, so it's great for large families to travel various places together.
The interior of this tiny house on wheels is clad entirely in wood and comes complete with full-size appliances, living area with a fireplace, big screen TV, flooring to ceiling windows, loft area and bathroom with a washing machine. You can easily access the sleeping loft via a stainless steel ladder, and huge windows allow natural light to enter into the entire living space.
Furthermore, the attached water and power hookups take just minutes letting you set it up easily wherever you go. Basically it houses everything you could possibly need in a home, so you don't have to leave any daily comforts while traveling. Apart from all these facilities, the portable home is also eco-friendly and installed with solar-powered energy converters and composting toilets.
Customers can also opt for additional luxury options including laminate flooring, double bowl vanity, electric fireplace, thermostats, big screen TV with Blu-ray, ceiling fan, spa tub and more. Sadly, just well-heeled people will be able to take it on the road, as the opulent Escape Traveler is offered for an introductory price of $58,800.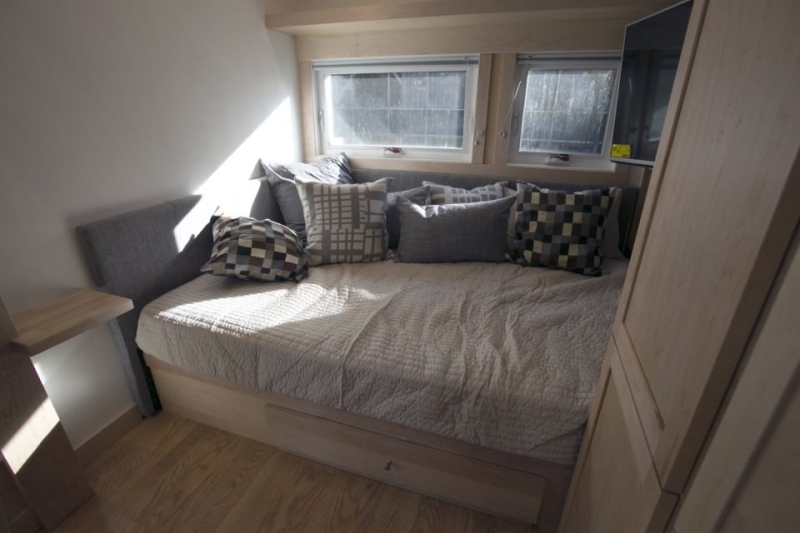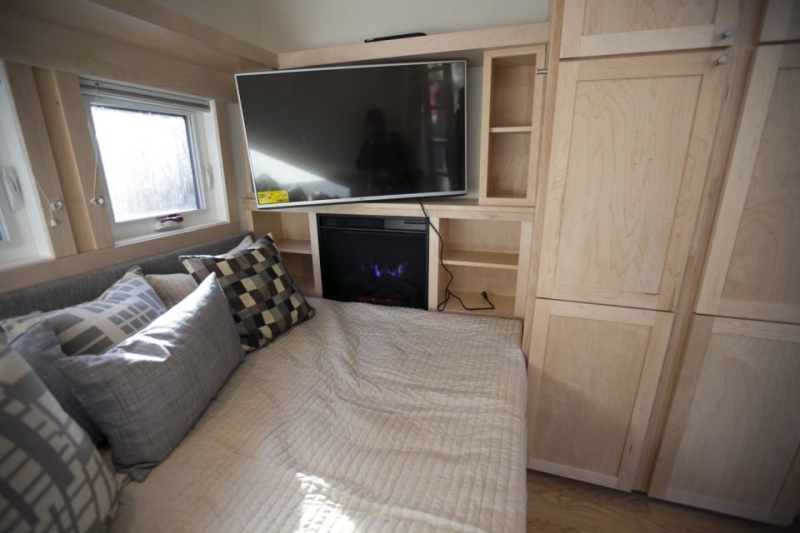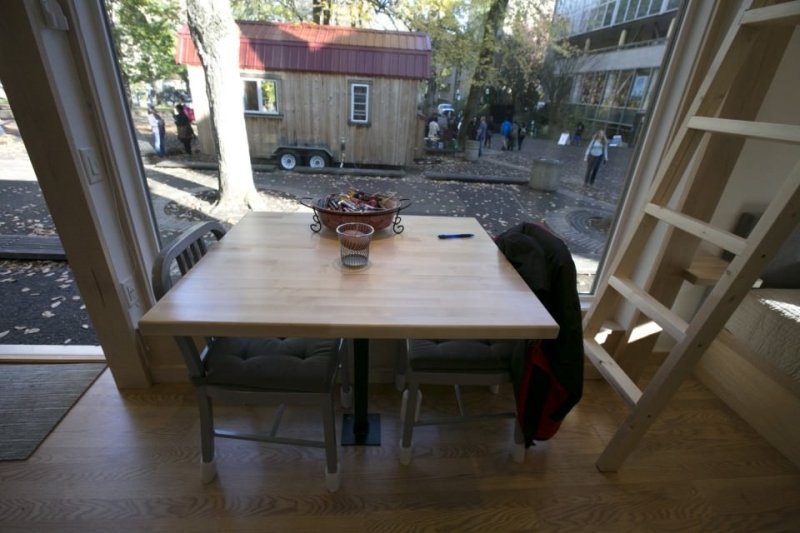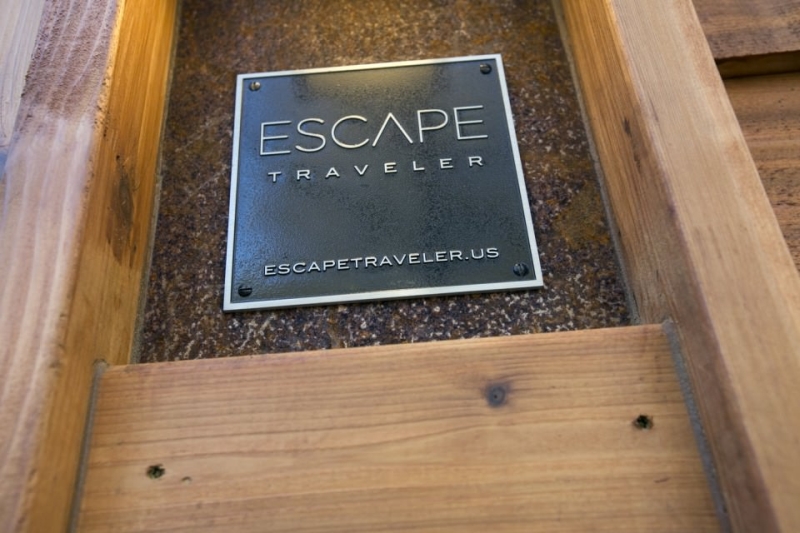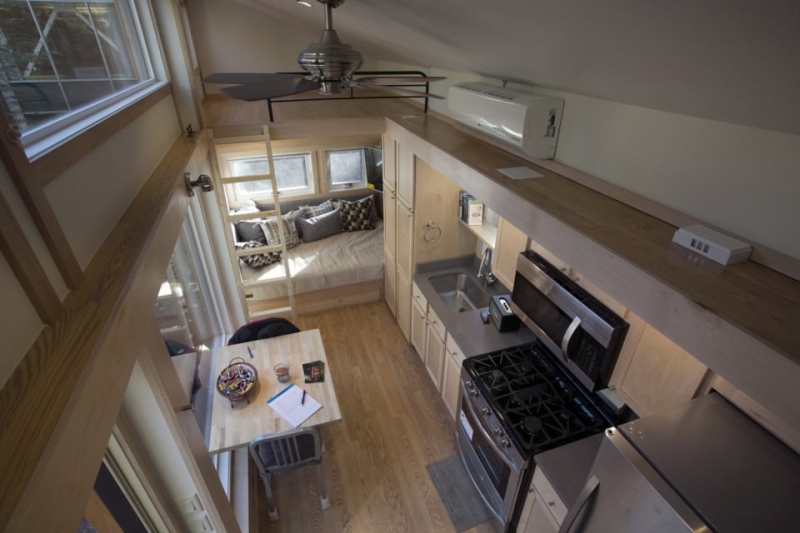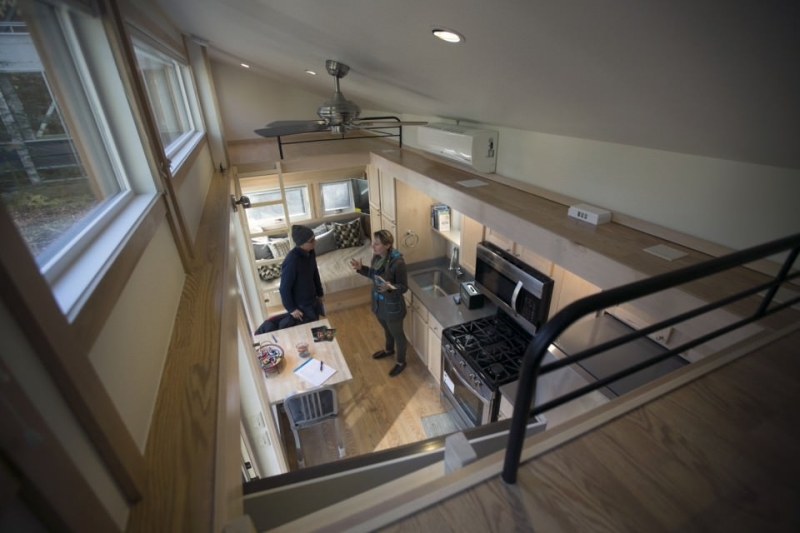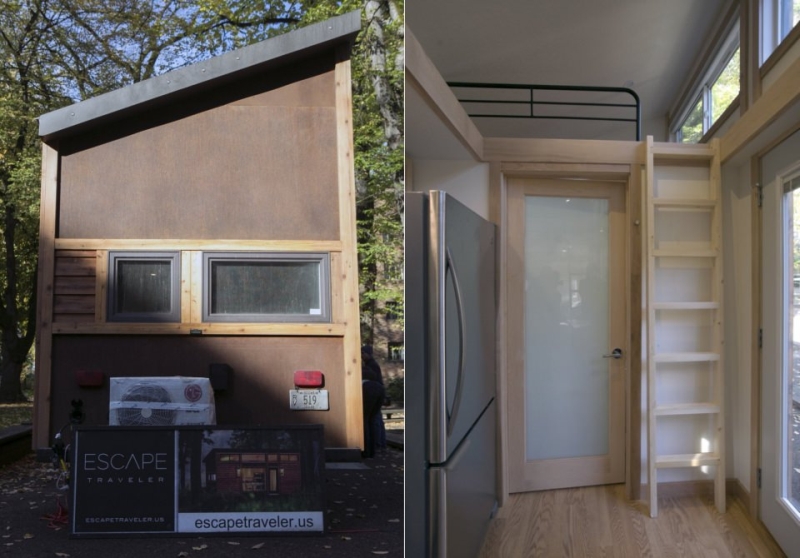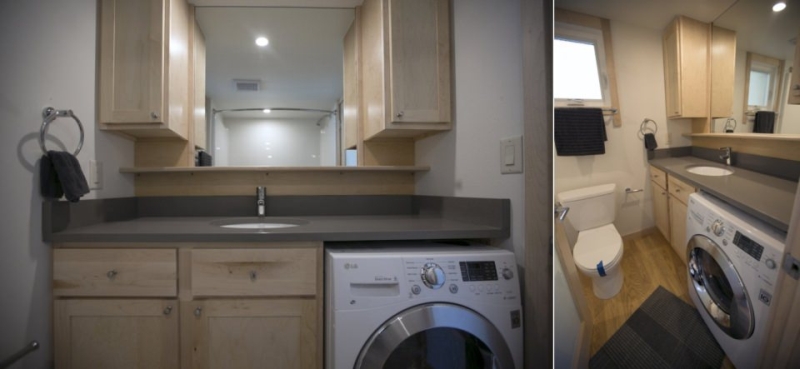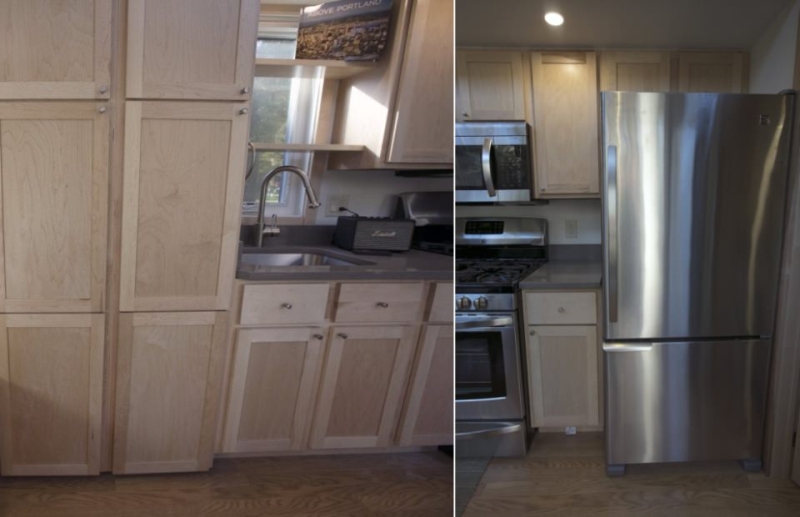 Via: OregonLive