In 2013, lock manufacturing company Kwikset has unveiled the Kevo smart lock that gained popularity due to its touch-to-open feature. Now the company has come up the second-generation of the device with improved design and added security features. Like the original Kevo touch-to-open smart lock, the second generation smart lock also lets the user lock/unlock doors with just the touch of a finger, as soon as the authorized device comes within Bluetooth range.
Kevo has an ability to register a paired smartphone within a certain distance, allowing unlocking itself when a user taps on the outside part of the lock. But the first major addition in the latest version is its new in-app installation process (found within the Kevo app on the App Store and Google Play Store). This way the app easily installs the smart lock into your door with an "interactive installation experience." The digital key can also be shared with other smartphone users, thus making it a complete family unit.
In terms of design, the company has slightly altered looks and size of the interior module of the Kevo. First-generation Kevo measures 7.4 x 3.25 x 1.75-inches, whereas the second generation smart lock is much sleeker and smaller, measuring only 5.75 x 2.75 x 2-inches. The latest version has been redesigned keeping in mind the homeowners' everyday experience and feedback with Kevo first-generation.
The Kevo second-generation smart lock with improved security has the latest version of Kwikset's patented SmartKey security. This smart technology provides strong resistance against attempts at forced entry. According to the company, the latest Kevo has also passed the tests for the most stringent lock-picking standards, as well as the new device comes with a new feature called "BumpGuard," which prevents lock bumping.
The Kevo app also sends lock notifications on the user's smartphone, so the homeowner can know who's entering and leaving their house. Moreover, Kevo smart lock integrates with most connected devices – from Nest Thermostat to the Skybell HD Doorbell. This means using this smart security system, homeowners can configure their smart home starting at their front door.
Available in polished brass, satin nickel and venetian bronzefinishes, the second-generation Kevo can be purchased on Amazon for $229. Find out more about this improved version of Kevo smart lock on the company's official website.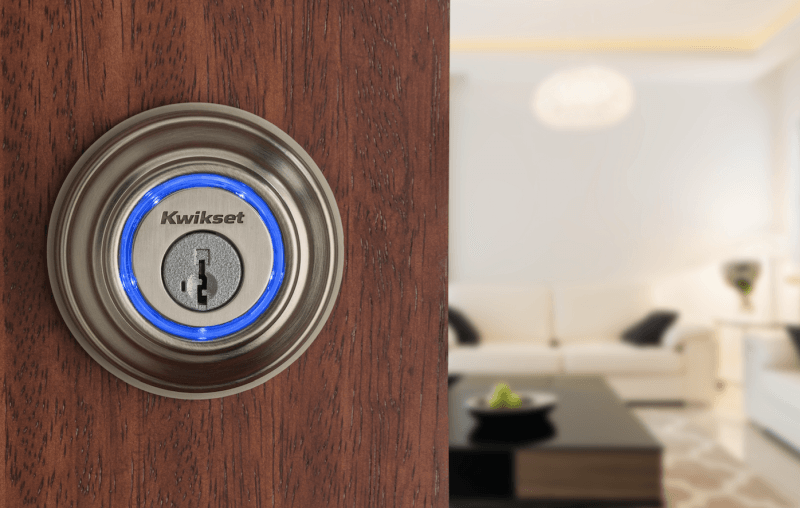 Via: DigitalTrends