With the summer fast approaching, we all wish we had a proper garden to enjoy the sunshine and barbecue with our family and friends. Not all of our places have a garden worthy of such laurels, primarily due to the time and effort it takes to keep the garden tidy and well-groomed. Sure, with a long winter behind, you would be excused for letting things get a bit out of control out in the cold, and it might not be too late to take a quick gardening course.
But if you want to enjoy the warm temperatures year after year without having to worry about the wild state of your garden, you might find more suitable, lasting alternatives for the backyard of your house. Conservatories, orangeries, and verandas are all similar in spirit, but allow you to obtain three slightly different results. Just read on to find out more about these house extensions and whether they suit your needs.
Conservatories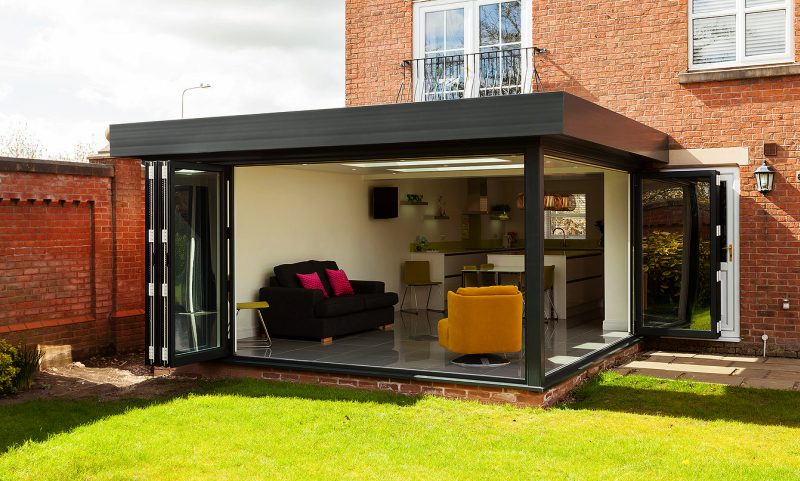 Originally used as plant houses in the Victorian times, conservatories will cost you anywhere between $4,000 and $70,000, depending on your budget and needs. With glass covering most of the wall area as well as the roof, a conservatory allows you to bring in as much light as possible and is the ideal choice if you are not planning on using the area as much during the colder months.
With doors often fitted on each side of the structure and minimal planning needed, conservatories can be built more rapidly than orangeries. Since the structure is mostly made of glass, it is recommended to fit sun-screening window films at least on the roof of your conservatory to better enjoy the summer months.
Orangeries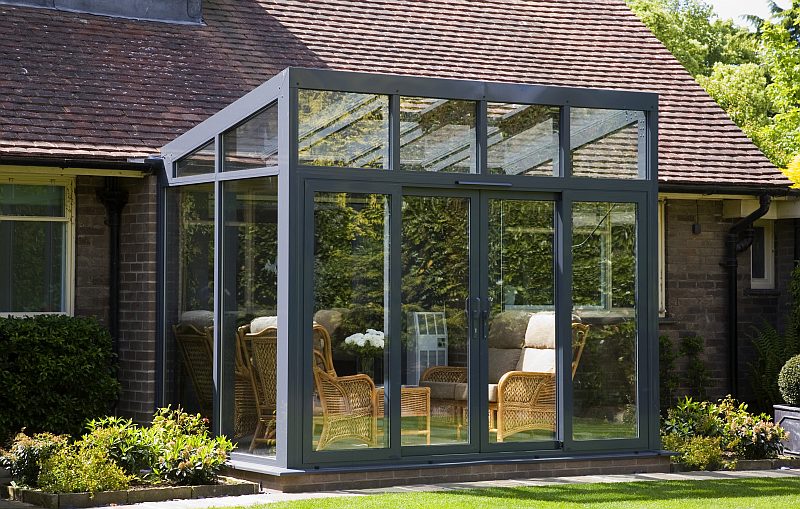 With roots going back to the Italian Renaissance, and popular among the royals since the 18th century, orangeries are very similar to conservatories but their structure includes less glass and better insulation. With bricks matching the rest of the house, orangeries have a more organic look and are more practical during the winter months because of their sturdier walls and more thermally efficient build.
During the summer months, however, orangeries will be more of a barrier between you and nature outside, so it will all depend on the kind of experience you are looking for. Orangeries are also generally more expensive which will cost you between $30,000 and $70,000.
Verandas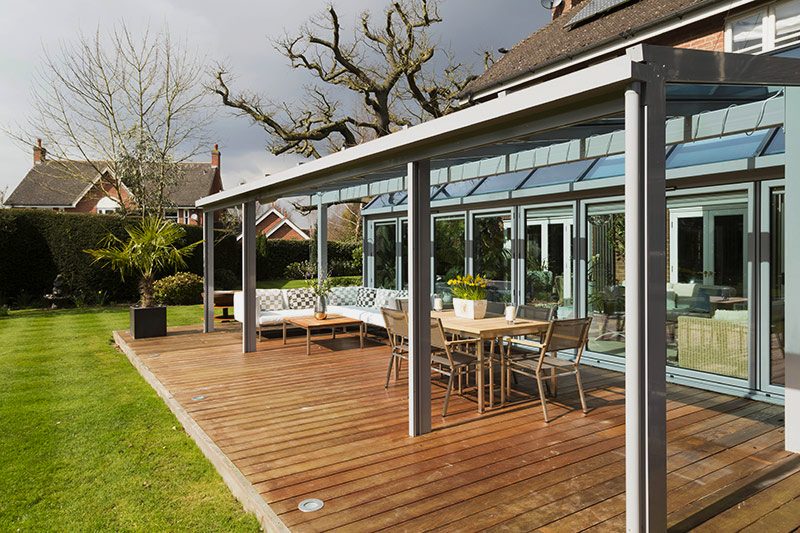 American-style verandas also have a long history and can be a great fit for your back garden, but they are recommended mainly for summer use because walls are not part of the structure. Great for canapes and cocktail parties at dawn, verandas are quicker to build, as well as the most affordable of the lot. The roof can be made of glass for maximal sun exposure or tiled to enjoy a shadier spot. With prices starting at around $2,000, verandas are the go-to option if you are on a budget.