One look at this exquisite mansion will make you think it's fit for a rich evil mastermind. And it's true as this lair was featured in the climax of the third series of Sherlock Holmes, featured as Appledore, the home of Charles Augutus Magnussen who is the villain businessman in the BBC detective series.
In reality, this £30 million mansion known as Swinhay House is owned by Sir David McMurtry, co-founder of Renishaw. Built on the edge of the Cotswold escarpment, this 10-story country manor is built using traditional Cotswold stone, alongside lots of glass, steel and wood.
Sir David, the co-founder of Renishaw, had conceptualized its design with principal architect David Austin and then drawings were penned down by Gloucester-based architect Robert Limbrick. Andy Rathbone took up the task of designing the surrounding parkland and gardens.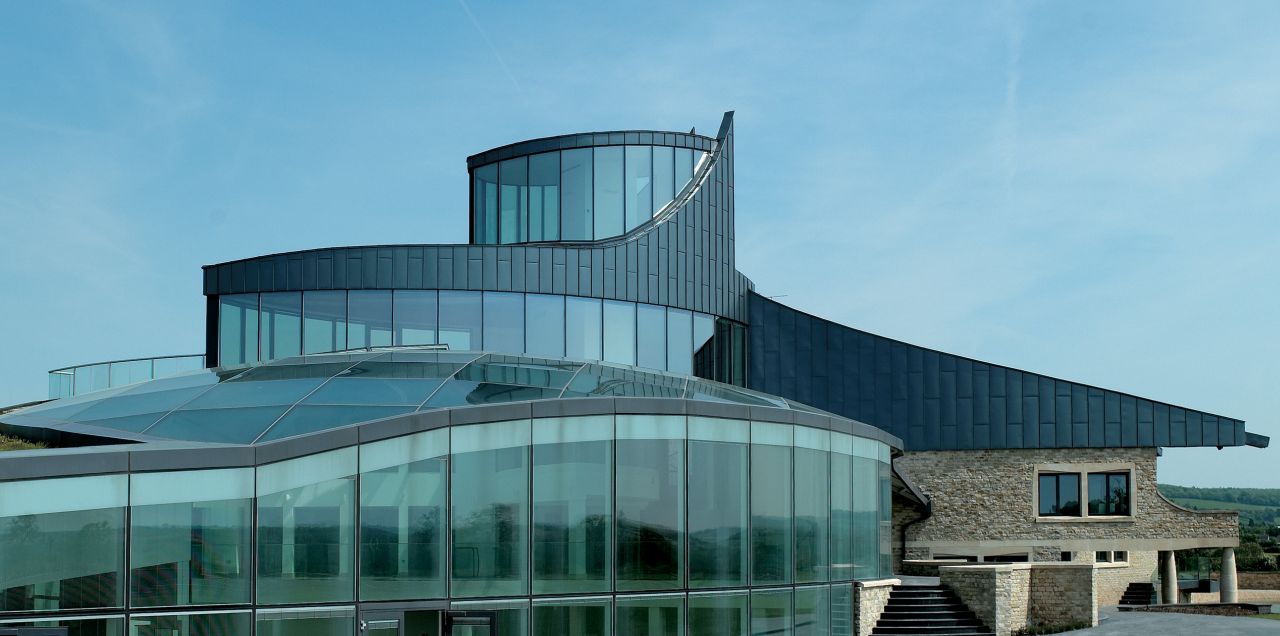 This 30,000-sq. ft. mansion has eight bedrooms in three separate wings. There is also an eight-bay underground garage, 25-meter swimming pool, jacuzzi, squash court, two-lane bowling alley, gaming room, a glazed winter garden, and a panoramic viewing room about 14.5-meter above the ground level.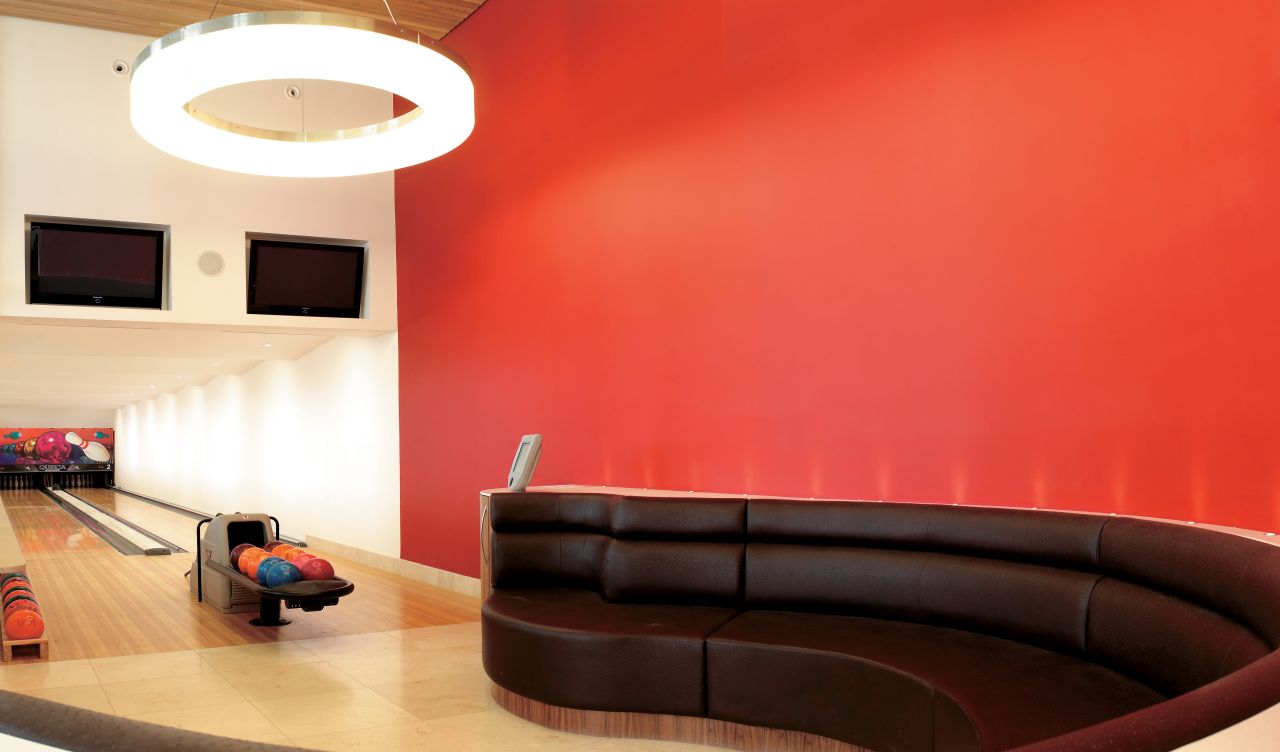 The most eye-catching part of this architecturally designed house is a beautiful water canal that flows from one of the bedroom wings cascading into the nearby lake and a parkland spanning 230 acres of woodland and orchards. The lake water is used for heating the property through water source heat pump technology located in the basement.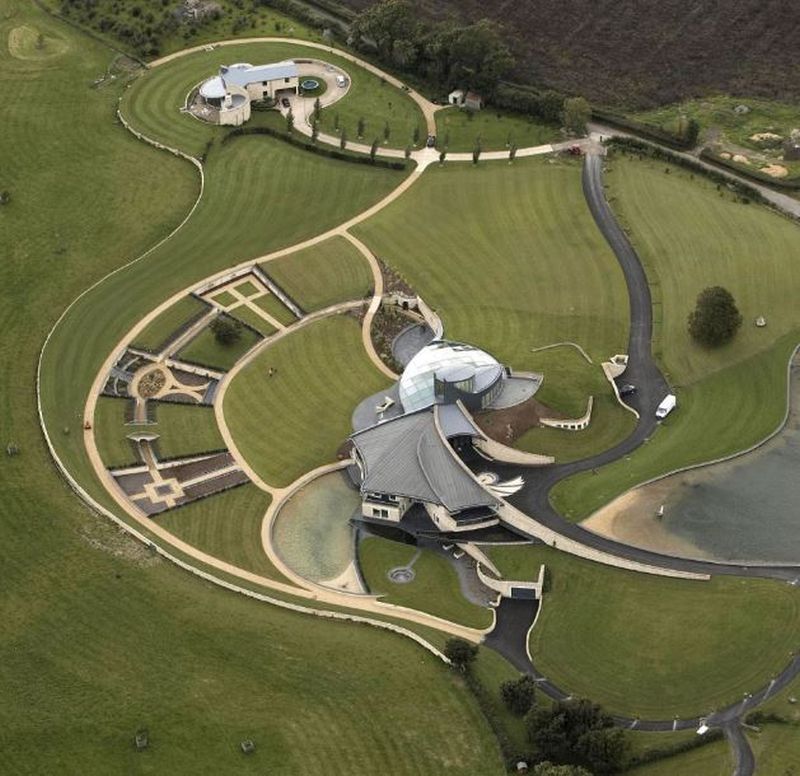 Also Read: 14 Earth Sheltered Homes that Promote Sustainable Living
Some part of the Swinhay House is leveled with the adjoining garden. This partially-underground parking area utilizes geothermal energy for heating, providing an alternate source of energy to control the temperature in the house.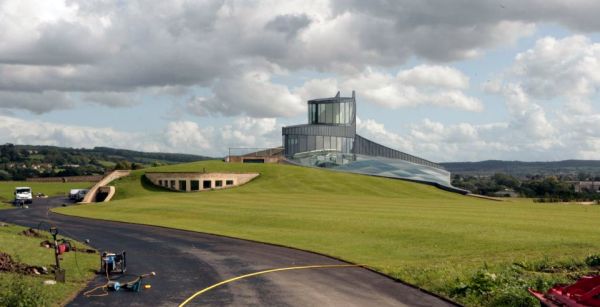 Going in with energy efficient theme, the house has plenty of glazing that keeps the interiors bright and airy. There's even a solar-insulated glass atrium that serves as recreation area. Additionally, the Swinhay House employs solar arrays to generate energy, plus a fresh air heat exchanger for internal air circulation.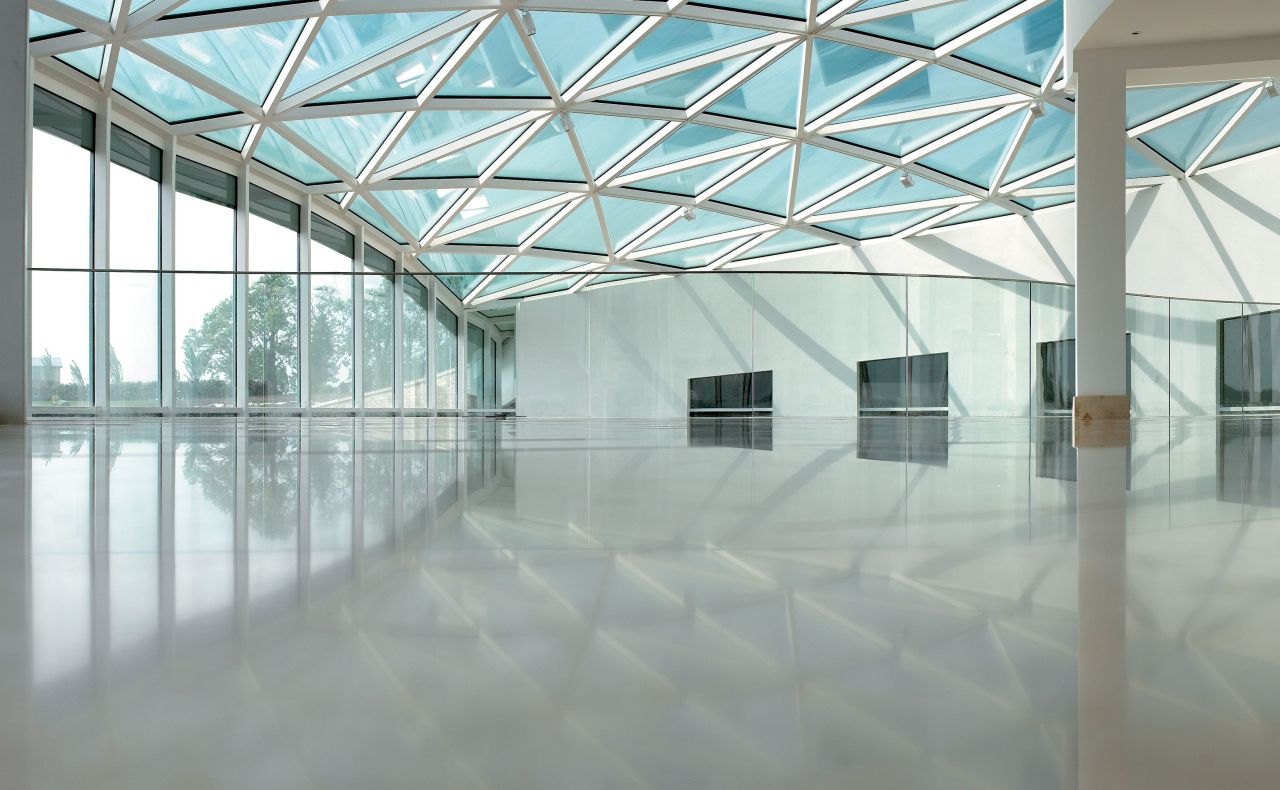 Just out of interest, we can say the entire building and landscaping is an imagination of the owner but they don't live in this futuristic house, rather live in their modest property as his wife Terry thinks it is too flashy to live in.