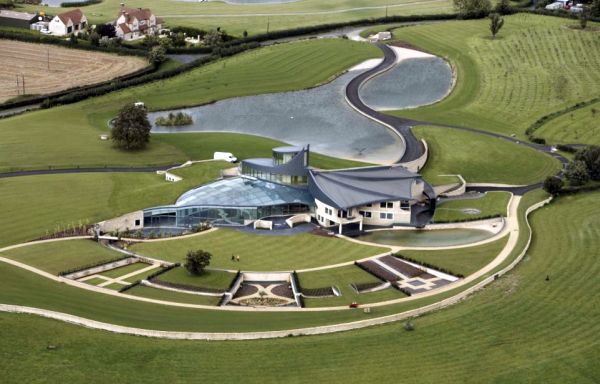 One look at this exquisite mansion and you'll think that it is fit for a rich evil mastermind. And it is true as this lair was featured in the climax of third series of Sherlock Holmes, featured as Appledore, the home of Charles Augutus Magnussen who is the villain businessman in the BBC detective series. In reality this £30 million expansive mansion in south Cotswolds' (near Wotton-under-Edge) known as Swinhay House is owned by Sir David McMurtry, and is a dream home for estate lovers. The estate has an eight bedroom mansion, ten floors along with a bowling alley, squash court and viewing tower. Sir David who is the head of high-tech precision engineering firm Renishaw got this eye-popping manor designed by principal architect David Austin, Andy Rathbone and Gloucester based architect Robert Limbrick.

The 30,000 sq. ft. house has ten floor levels, 8 bedrooms in three separate wings, eight-bay underground garage, 25m swimming pool, winter garden, panorama room, Jacuzzi, sauna, gamers room and the viewing tower is 14.5 meters above the ground level. But the most eye catchy part of the house is the amazing water canal that flows from one of the bedroom wings cascading into a lagoon and the manicured parkland that spans across 230 acres of woodland and orchards.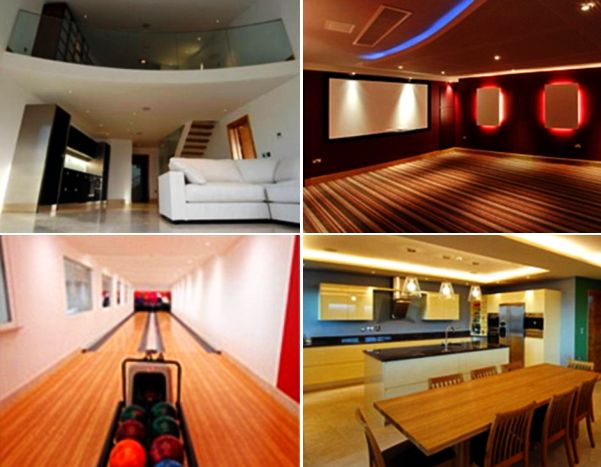 One third of the house is located underground behind an insulated waterproof structure, and the house itself is energy efficient with computer controlled environments. There is provision to eliminate thermal bridging and geothermal heating system provides an alternate source of energy to the house and eco-friendly heat exchanging system for temperature control. Going in with the energy conservation theme of this house that started to build in 2000 there is triple layered glazing with gas filled units and integral blinds brought specially from Scandinavia. And also there is solar-insulated glass atrium that covers the mansion's recreation area.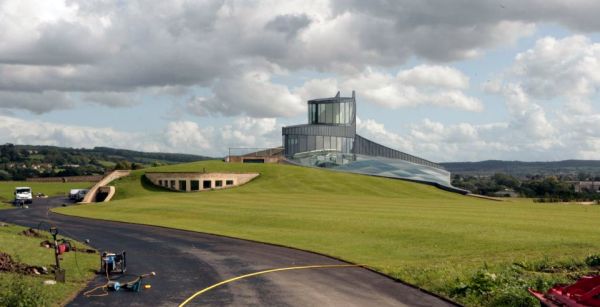 Interestingly David and his family don't live in this beautiful estate and rather live in their modest property as his wife Terry thinks it is too flashy to live in. Apparently the whole building is shaped in the form of imagination that envisions David's thoughts about sustainability and shows what he thinks about the future of technology.
Via: DailyMail