Daybed is an intriguing piece of furniture that is often preferred over sofa beds to make living spaces look visually attractive. Daybeds are a great choice for people who live alone since they are more functional and practically work better for bedrooms, sun rooms, outdoors and even for the typical small-spaced apartments. They are not only convenient but surprisingly comfortable for afternoon naps.
If you have already started feeling sleepy, have a look at these 30 magnificent daybed designs before going for your afternoon siesta. They will offer comfort, peace (of course) a great nap and elegance to your living space at the same time. Have a look.
#CocoOne lounger
If you are a couple and looking for a bed that provides privacy, even if you are outdoors, have a look at this beautiful white-colored CocoOne lounger. The elegant daybed design offers enough space for two people, whether they are sitting or taking a nap together. The best thing about this bed-cum-lounger is that you can open/close its sliding doors to turn it into a cocoon to maintain privacy. The cocoon-inspired lounger looks extremely beautiful indoors as well as outdoors.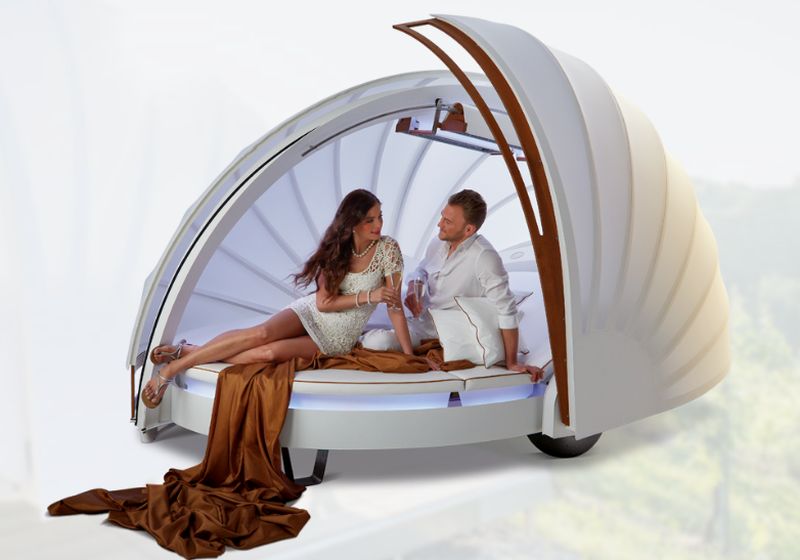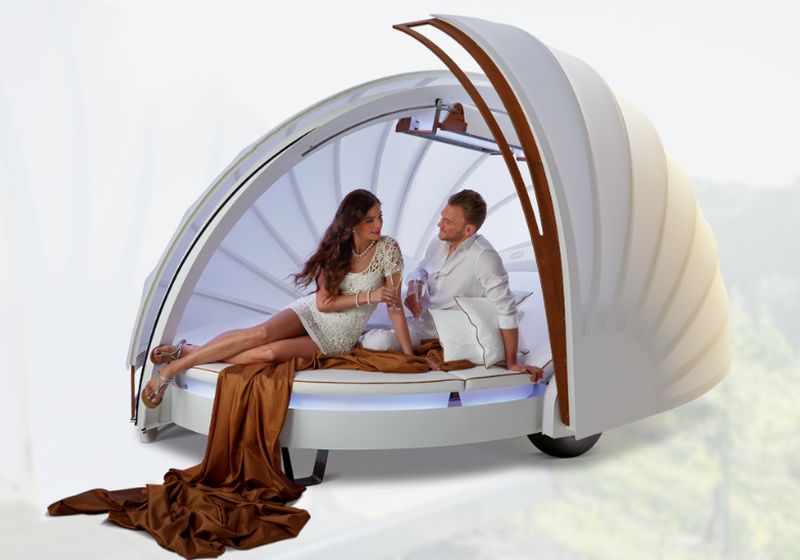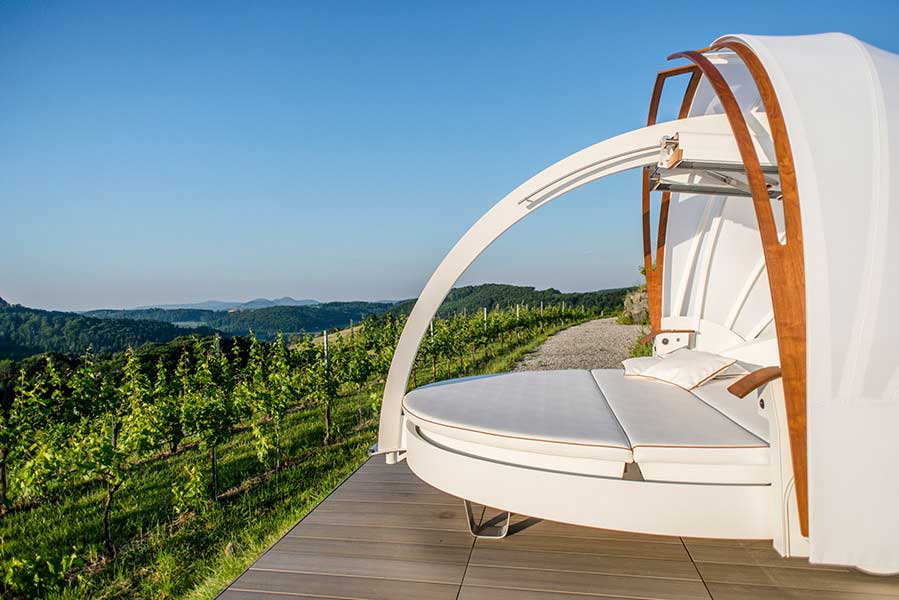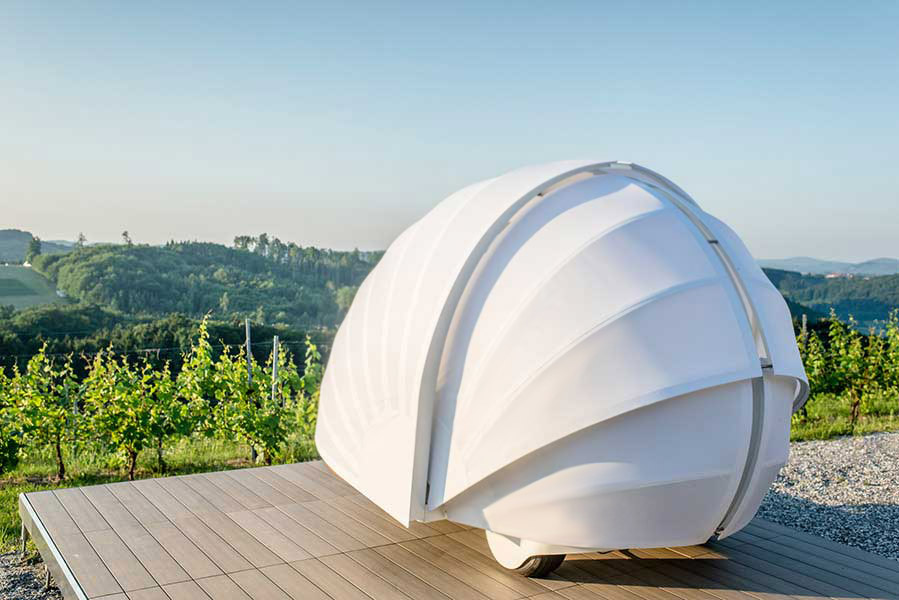 #Daybed by Gandia Blasco
Looking for a relaxing daybed for outdoors and beach vacation? You probably won't get a better daybed than this one. Designed for a comfortable stay of three people, the chic daybed is a great pick for enjoying a soporific break on the beach. The modish daybed can turn your patio or garden area into a perfect little oasis.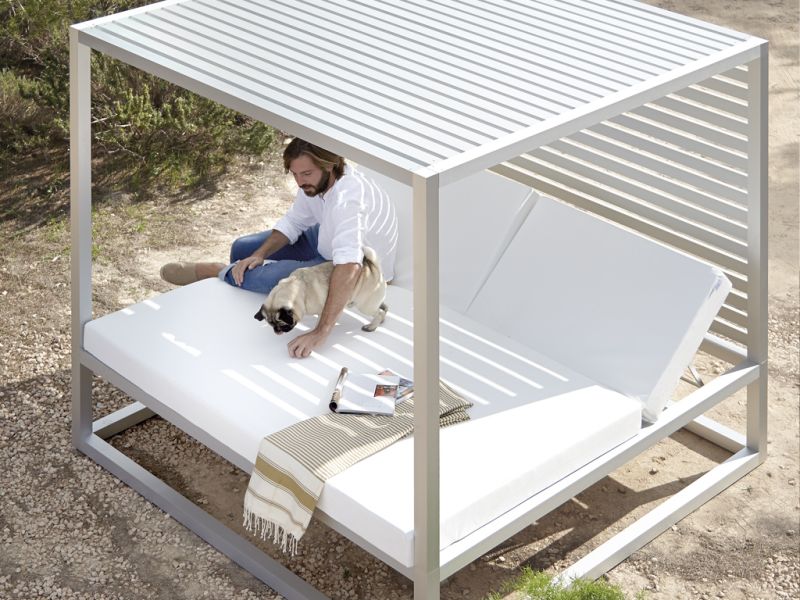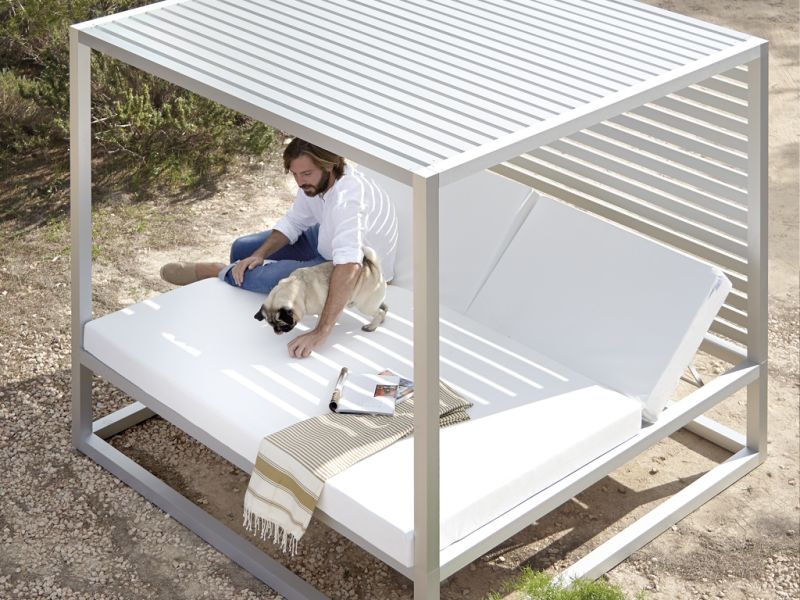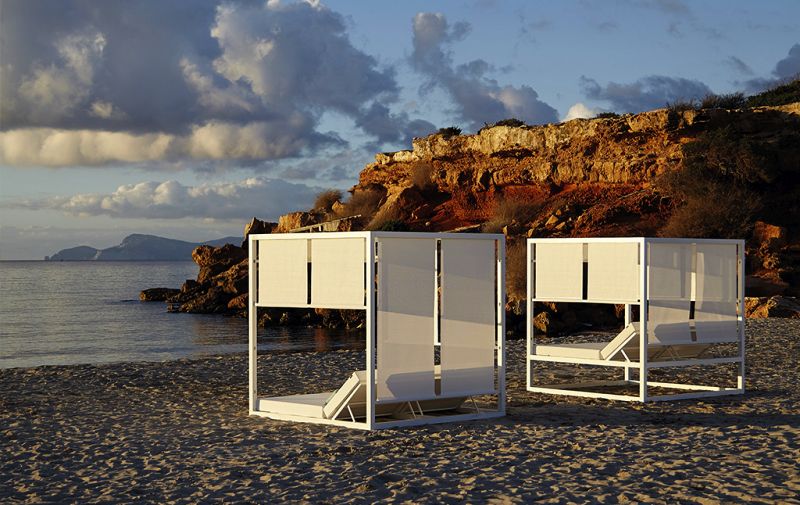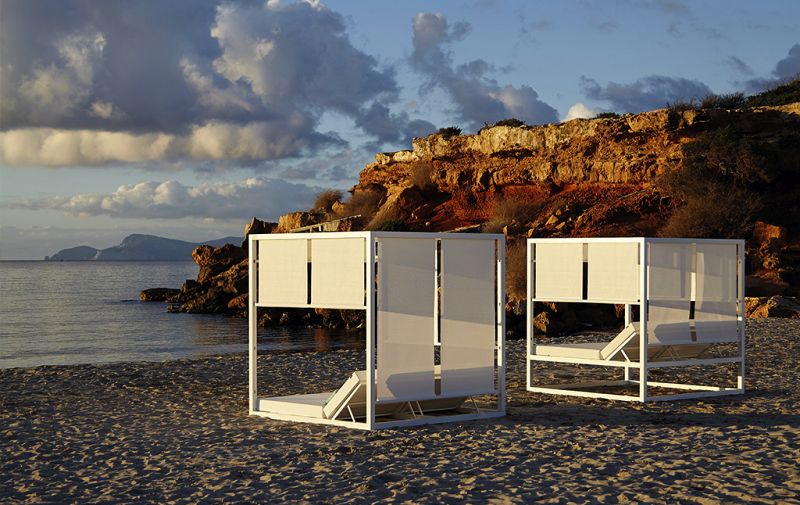 #Le Refuge daybed by Marc Ange
Exclusively designed for outdoor relaxation, the stunning Le Refuge daybed by Marc Ange offers a comfortable sleeping space for two people. The tree-inspired bed is covered by artificial trees with extended leaves to make you feel as if you are sleeping under a tree. Entirely made of metal and wood, the comfy daybed is available in three tempting colors including pink, gray and golden green.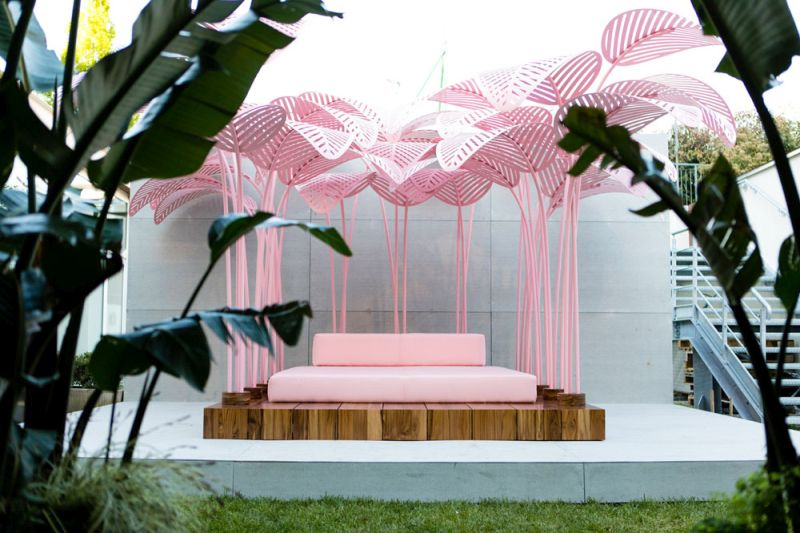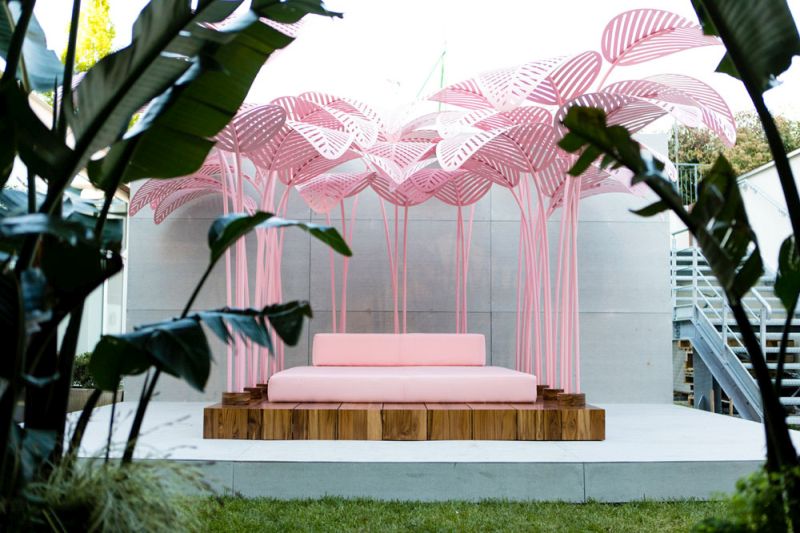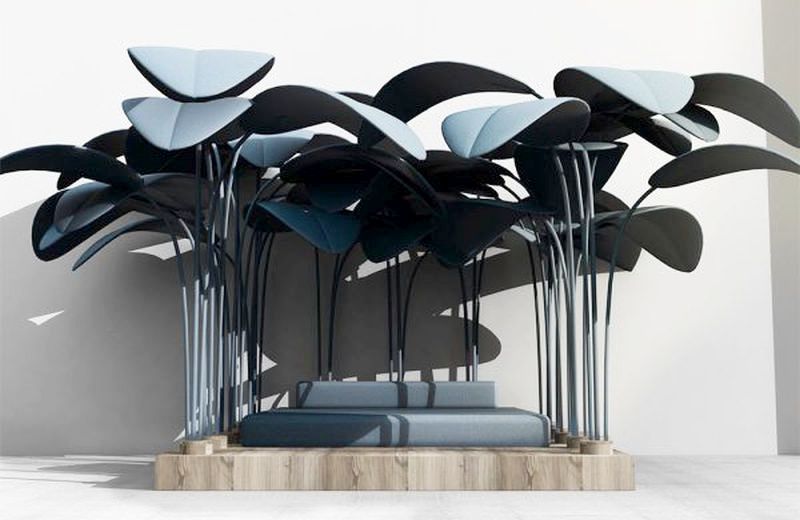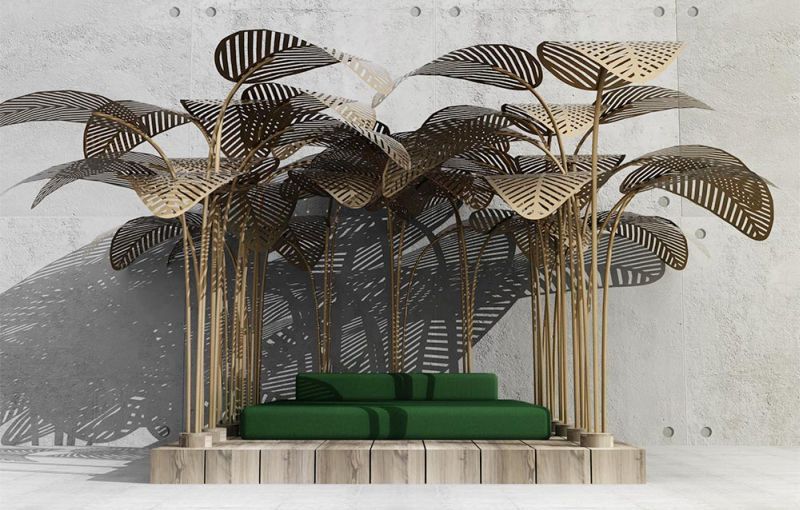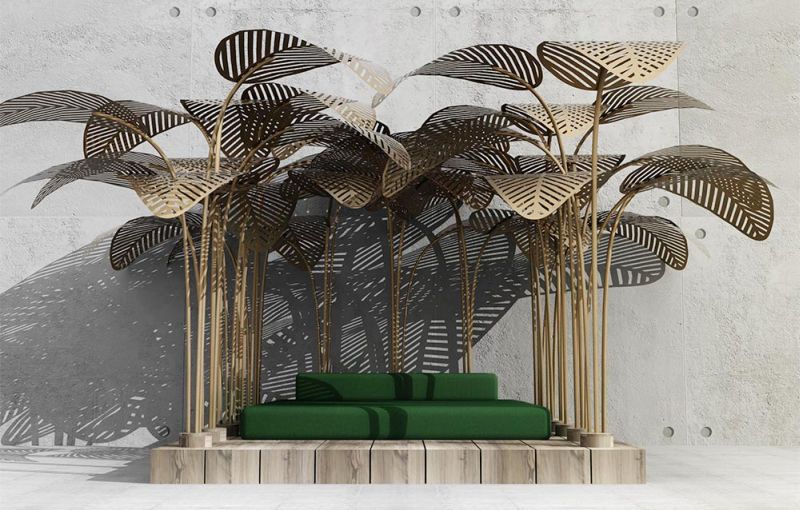 #Vela canopy daybed by Vondom
Vela canopy daybed by Vondom is designed to blend perfectly with your pool area. The stunning round garden daybed comes with 360-degree swiveling castor wheels that help you to pivot and shift to any location. Side curtains and geometric prismatic element provide ultimate privacy and shade when basking in the sun. The striking furniture features integrated LED lighting in the base that looks amazing when lit up in the night.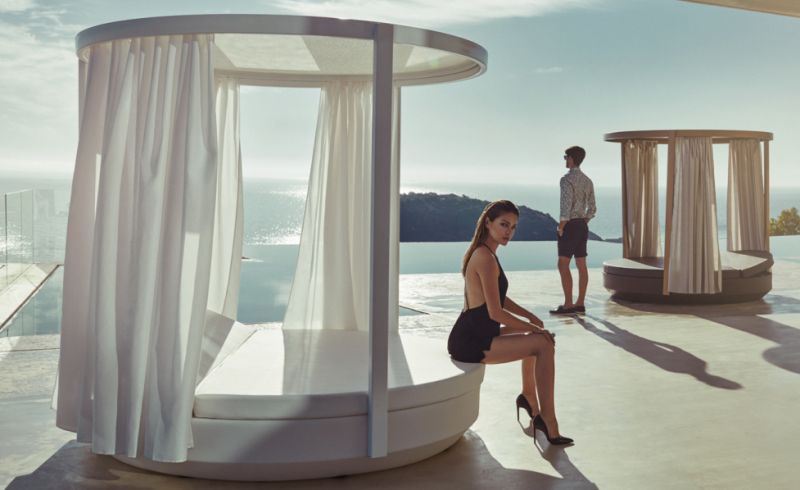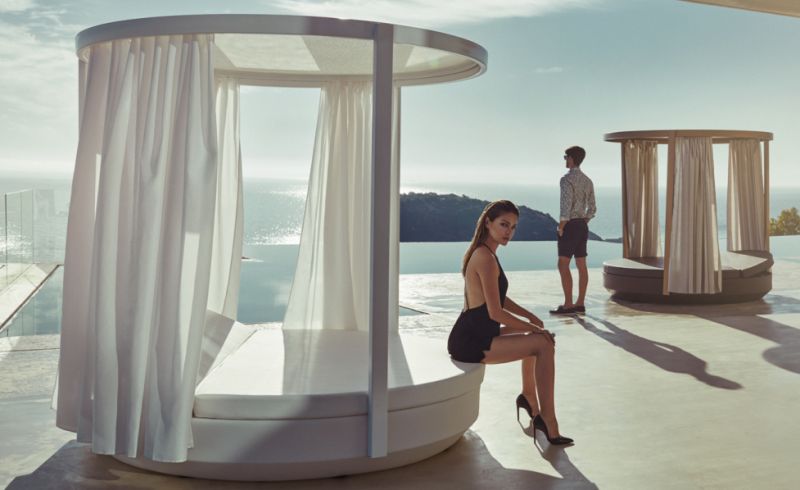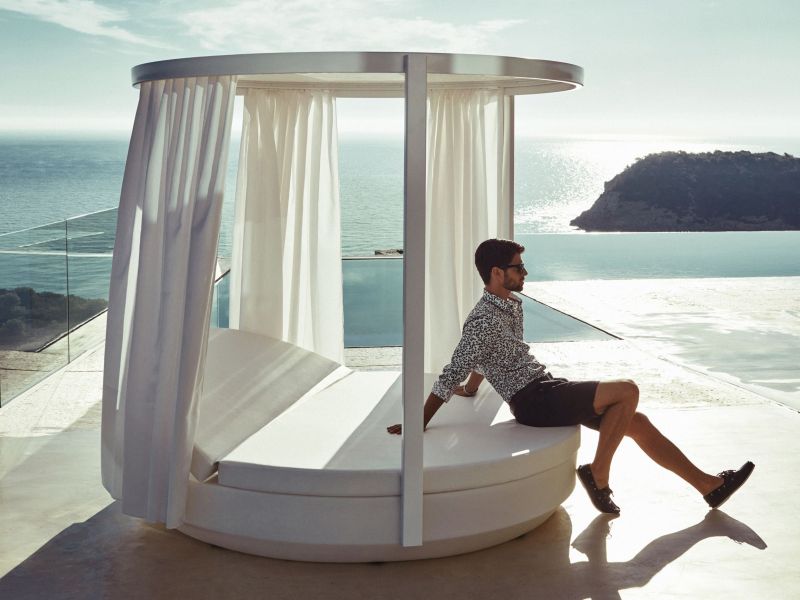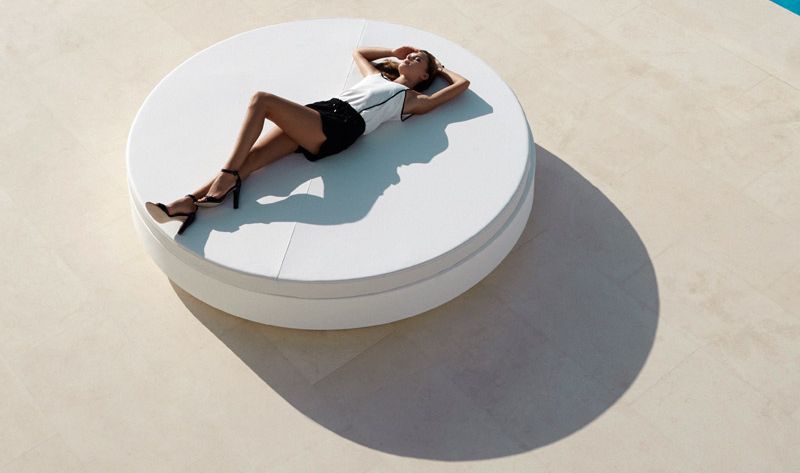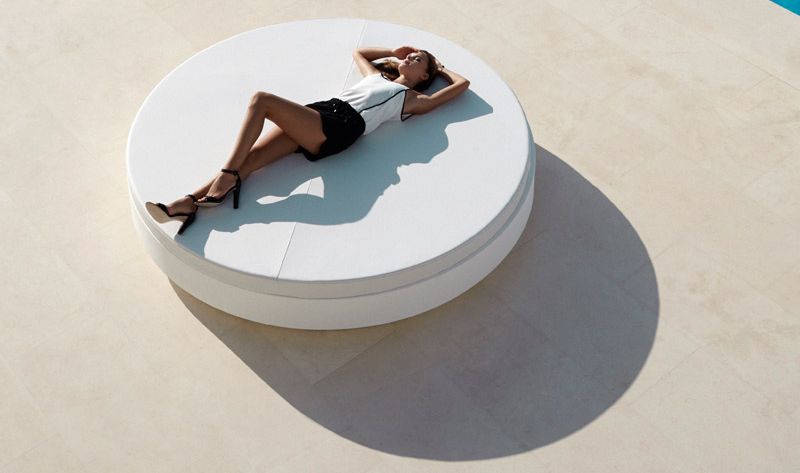 #Daybed by Skyline Design
Skyline Design (an outdoor furniture house) has created a luxurious daybed to add aesthetic essence and energy to posh backyards. The freestanding cubical daybed has circular entrances on each side to provide easy access to its users. Made from 100 percent natural, weatherproof and stain-resistant materials, the stylish daybed offers astonishing appeal and comfortable sleeping space.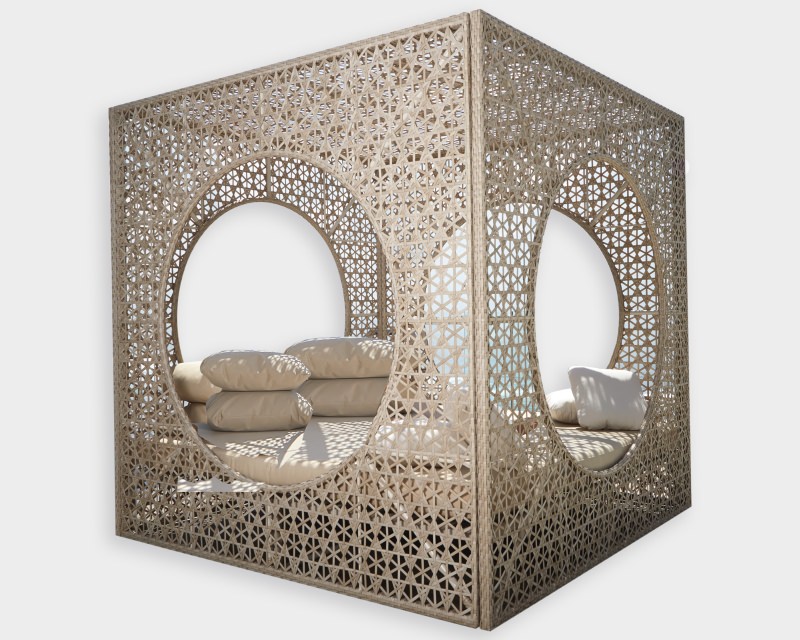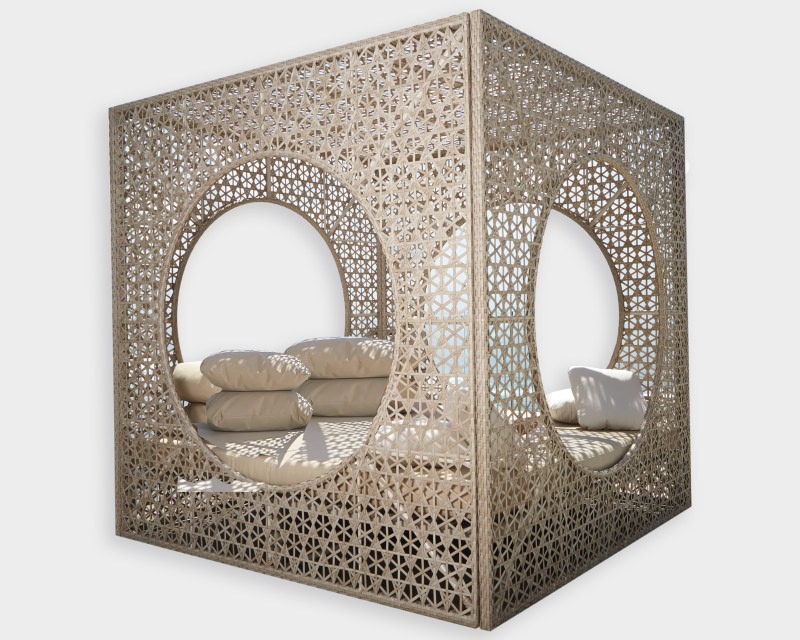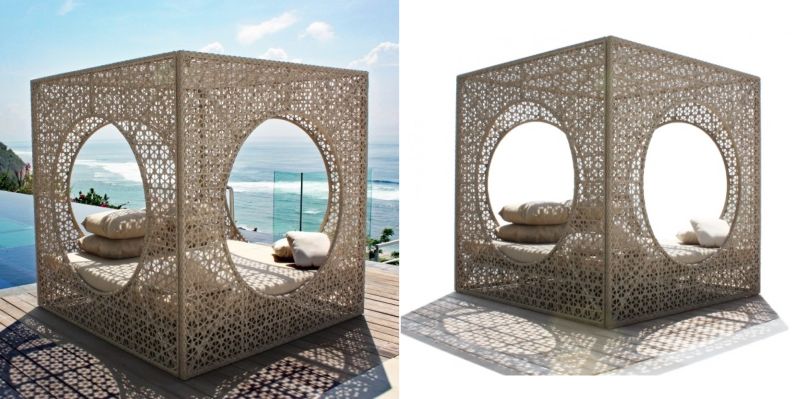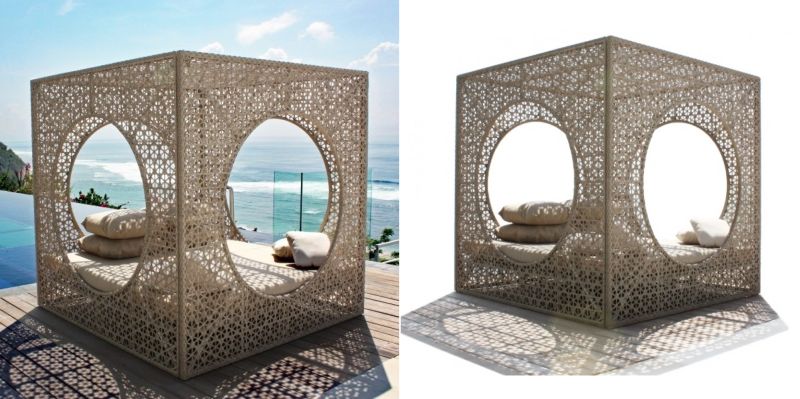 # Ulm daybed by Vondom
Get this magnificent spherical daybed manufactured by Vondom and turn your backyard into a private oasis. The elegant shell-like daybed has a covering on top made of sheer fabric to provide protection against harmful sun rays. Plus you can close the covering to protect the inner shell from harsh weather conditions when not in use. Since it comes with swivel base, the cozy bed allows you to enjoy a 360-degree view of surroundings. Designed to offer style and utility, the chic daybed is available in various color options to blend easily into the surrounding environment.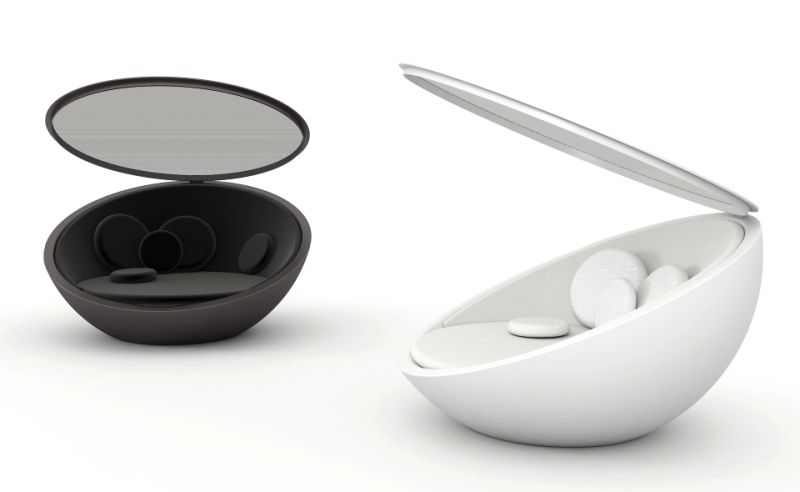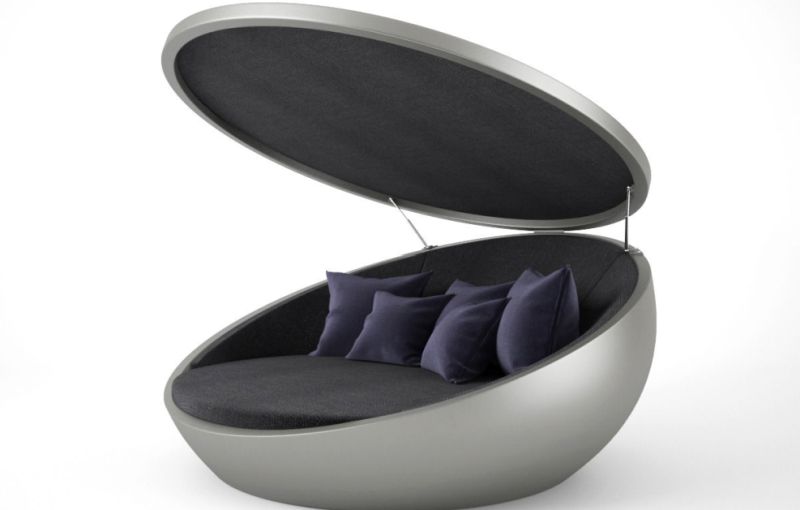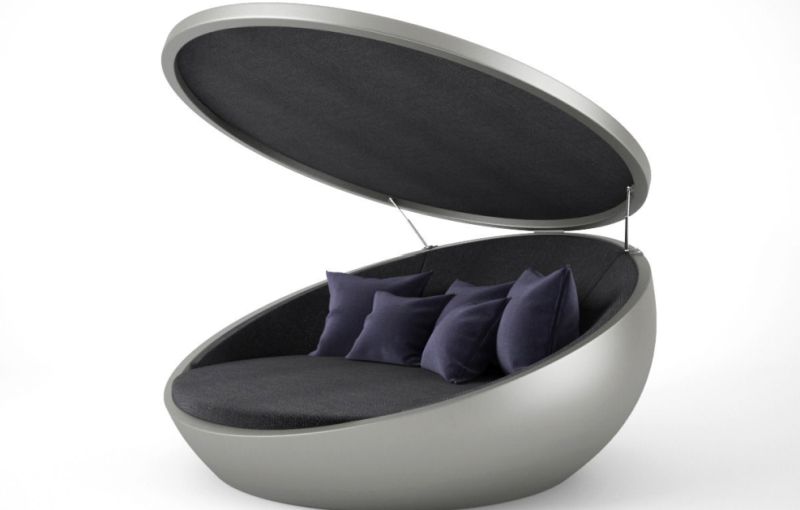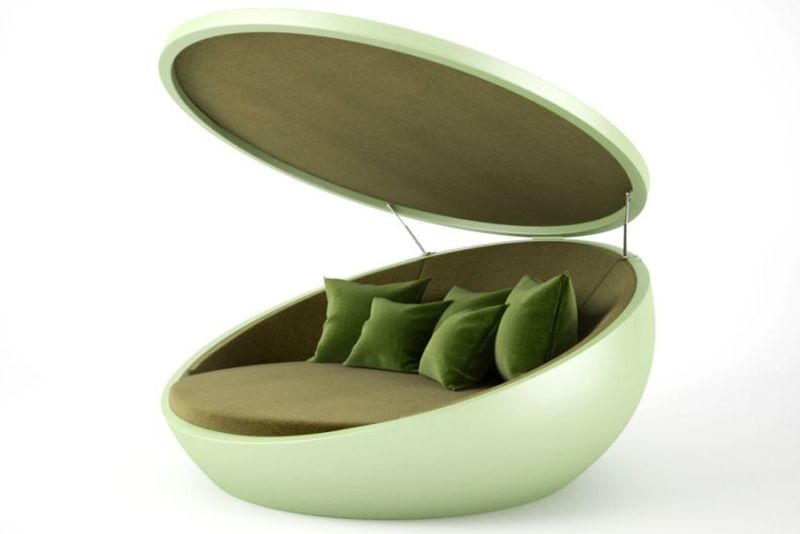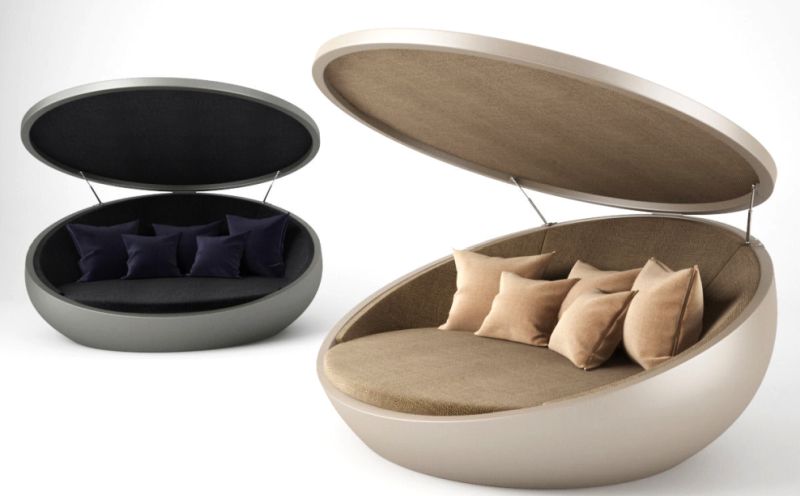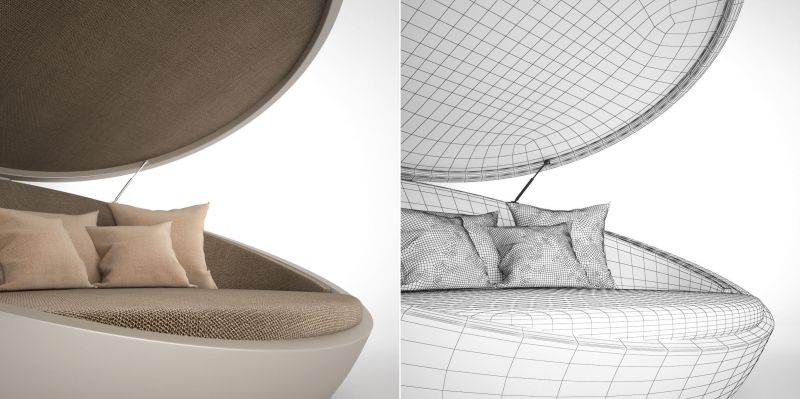 # StarLit daybed by Baldessari e Baldessari
If you live alone and your living area or outdoor does cannot accommodate a huge daybed, this wonderful StarLit daybed by Baldessari e Baldessari will be a great pick for you. The rectangular daybed with two cylindrical bases is magnificently designed to provide a single person comfortable seating and sleep space. The unique daybed design can easily transform your boring interior space into an interesting and functional room. You can use this couch-cum-daybed to fill empty corners of your room into a happening place.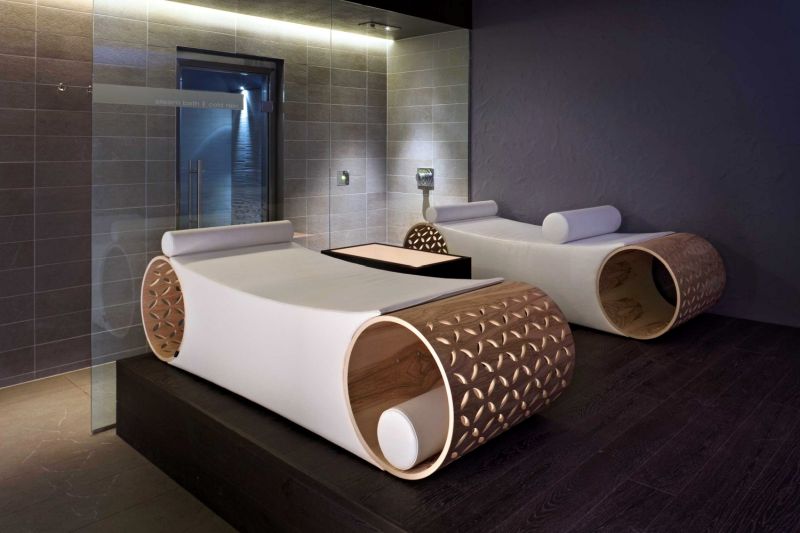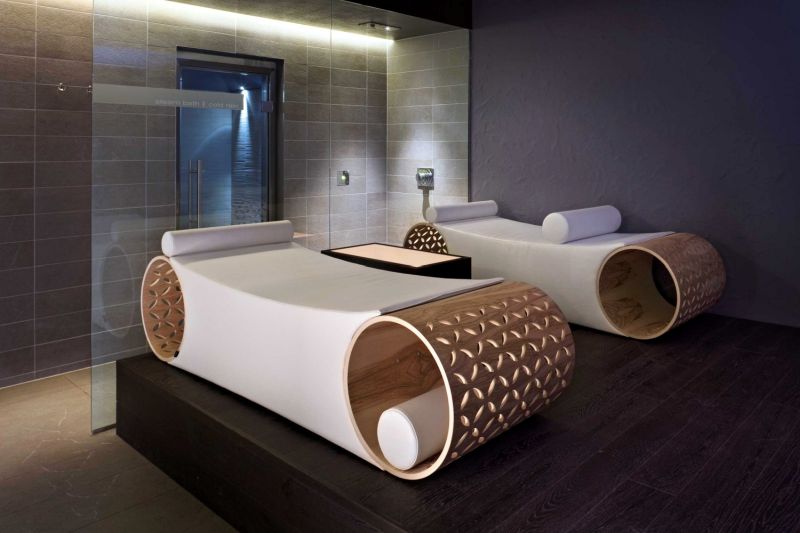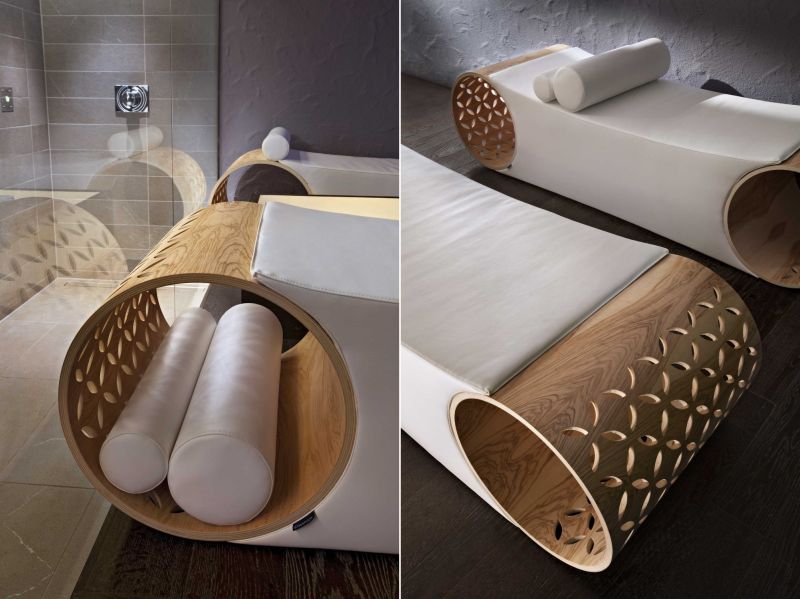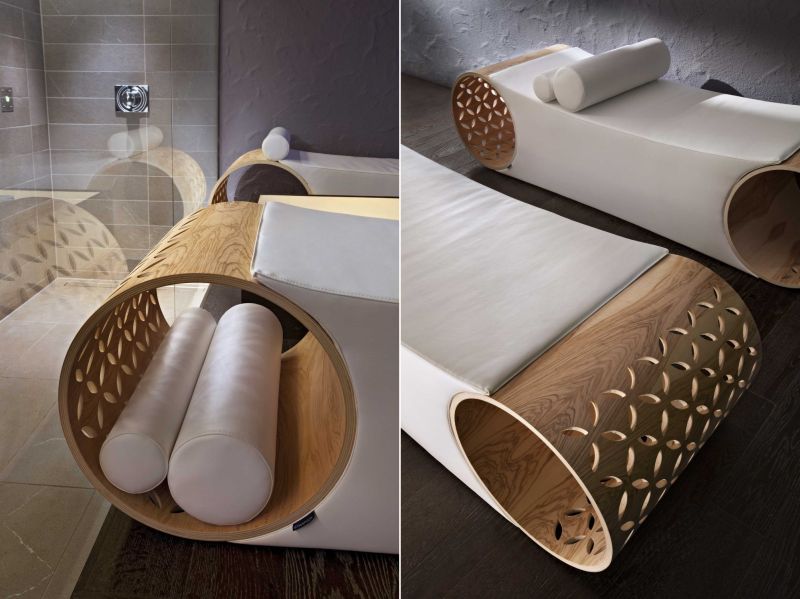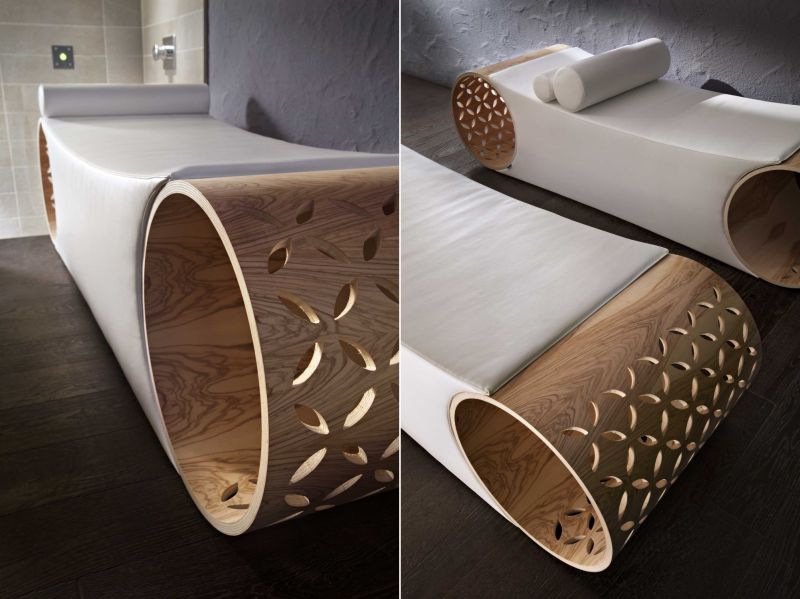 # Nirvana daybed
Want a comfy personal space to relax? Nothing will be more pleasurable than this Nirvana daybed with a rainproof ceiling. Beautifully made of poly-rotting, the bird nest-inspired daybed is designed to be used as indoor as well as the outdoor bed. Inside Nirvana, you will feel as if you are entering into another world, which is so quiet and comfortable to have million dollar sleep minus stress. Available in different appealing shades like cream, dark brown, wooden and beige, the arresting daybed is really an ideal pick for people who love sleeping.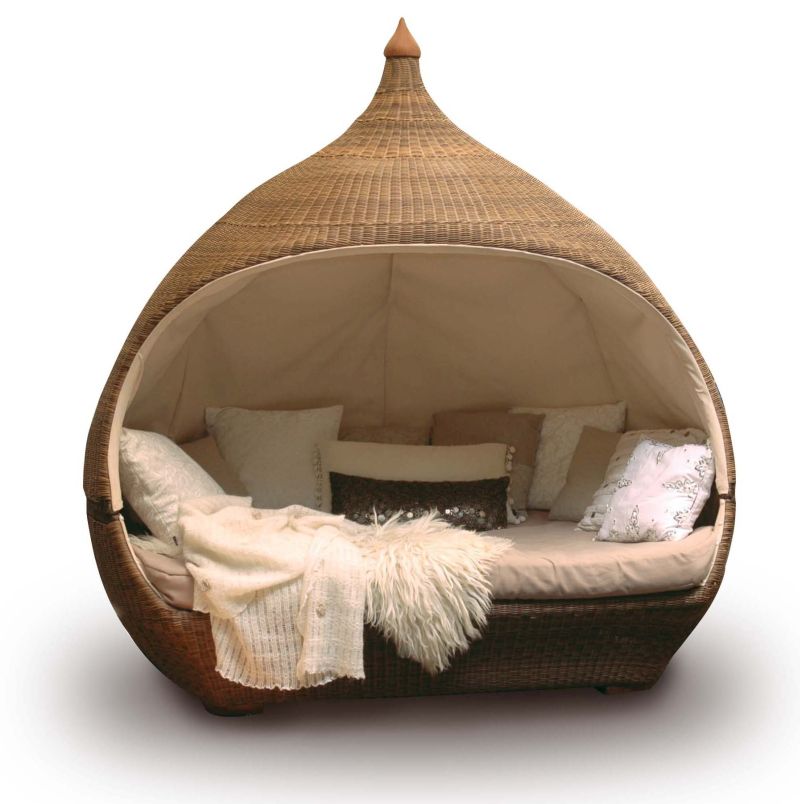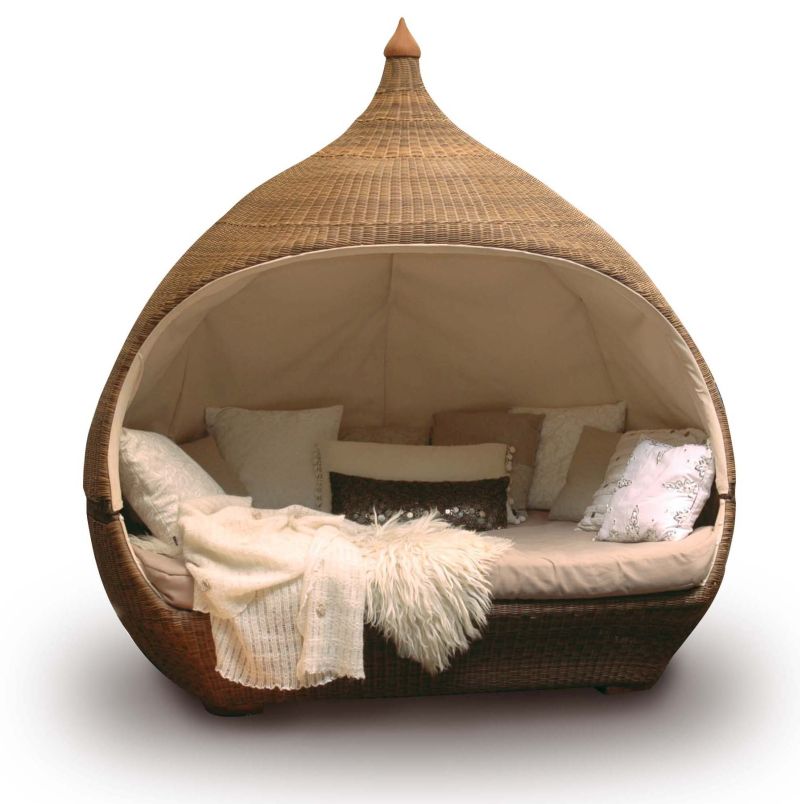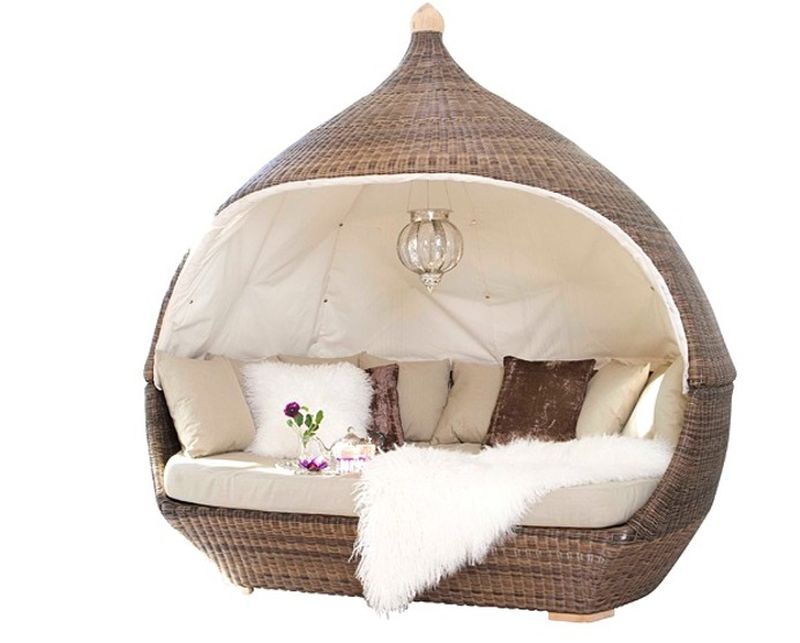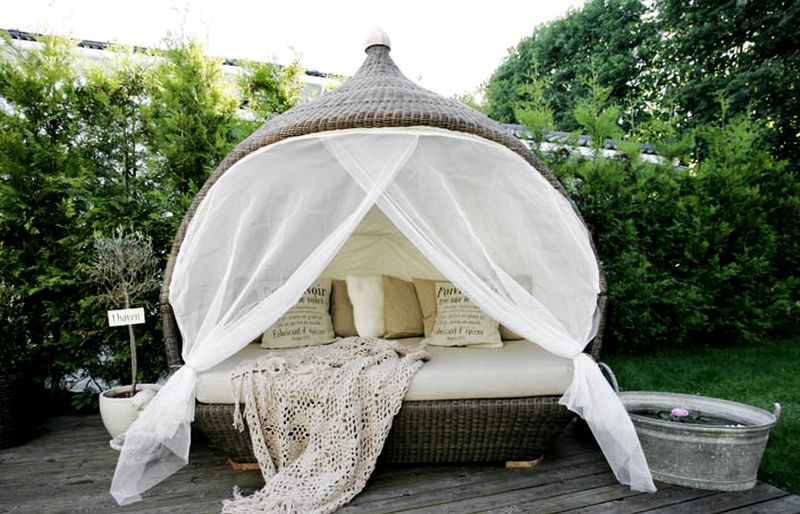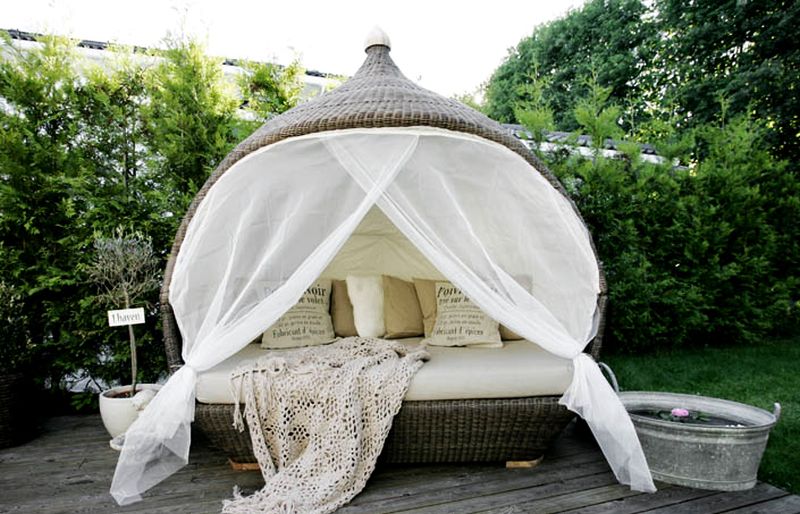 #Daybed by Alexander Rehn
Looking for a true piece of artistic design? This geometric couch-cum-daybed by Alexander Rehn will be a great choice that your guest will definitely appreciate. Constructively designed for indoors and outdoors, the modern daybed offers a timeless look and increases the ambiance of any space. Made of high-quality fabric like hard plywood and sunbrella fabric, the daybed is durable enough to survive in tough weather conditions. The beautiful furniture is a great pick to be installed in living rooms near the fireplace to have cozy and relaxing evenings.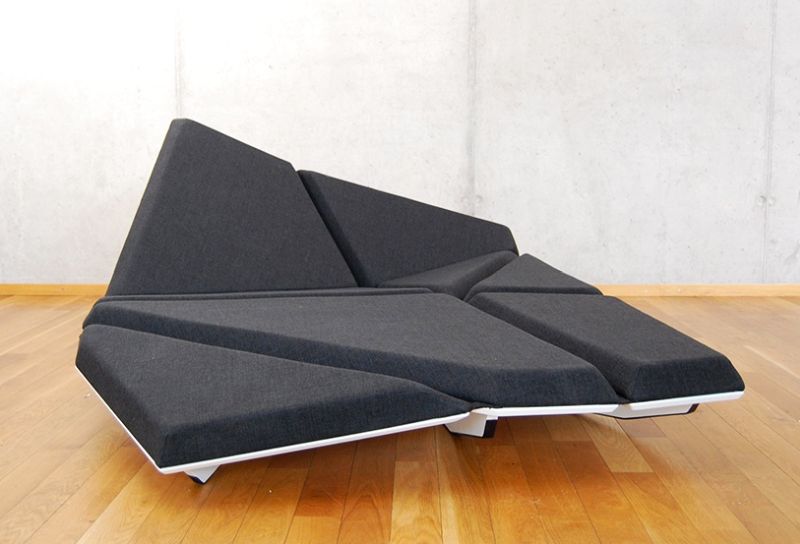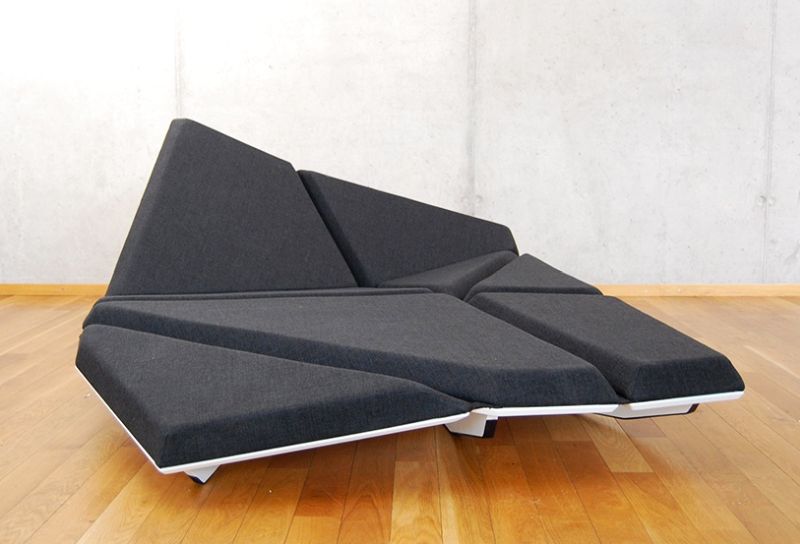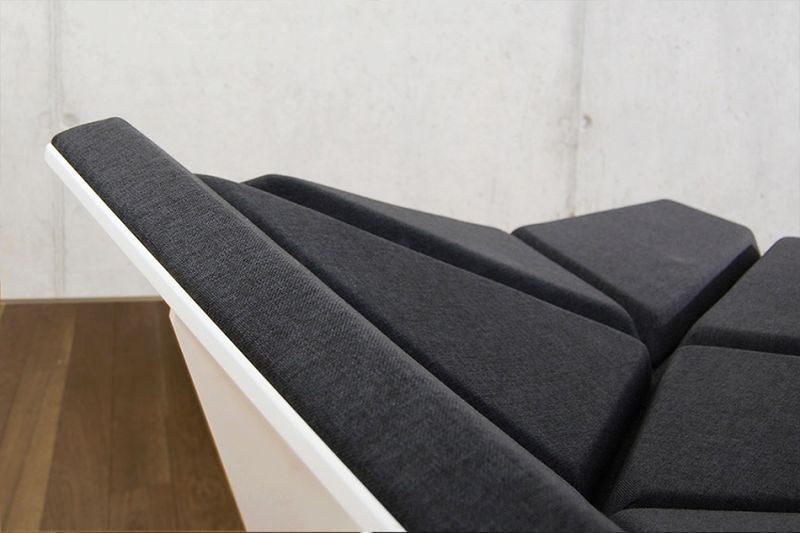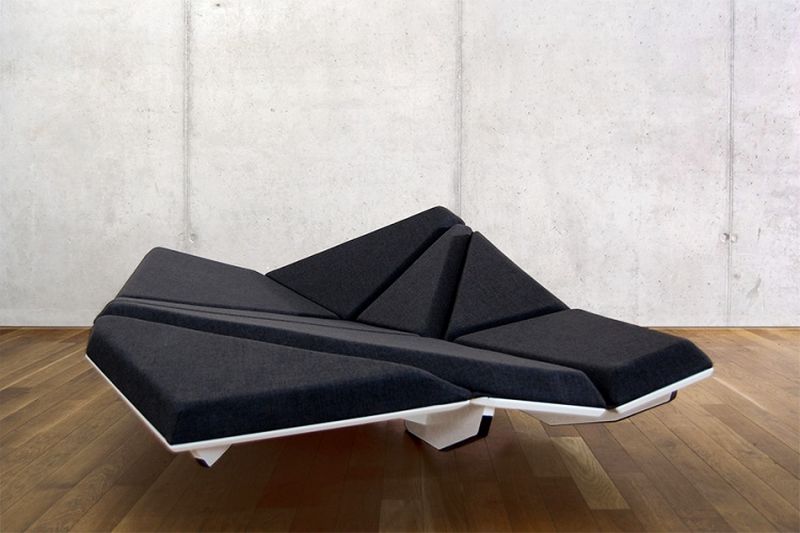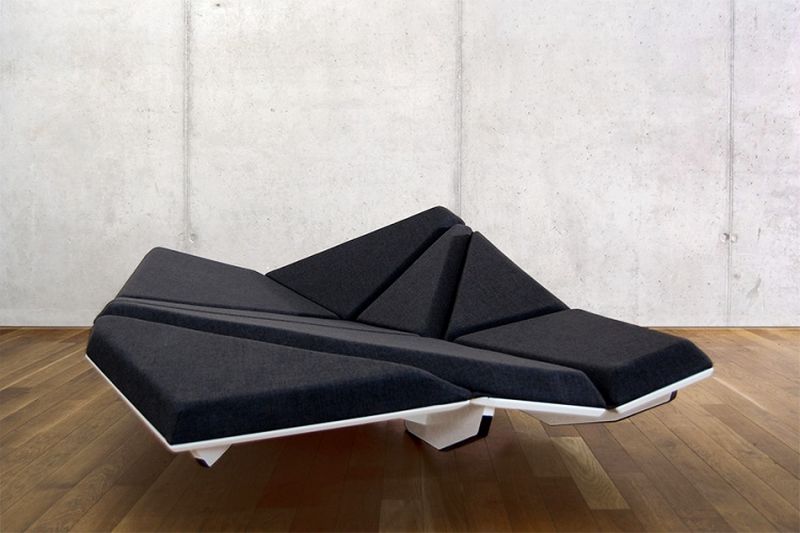 #Eco Loom rotating rattan outdoor apple daybed
Relax in absolute comfort with this lovely Eco Loom rotating outdoor apple daybed for outdoors. The elegant apple-shaped daybed is beautifully weaved with an operable window that allows you to enter the comfy sleeping bed and enjoy surroundings when opened. The apple daybed comes with twirling wheels so that you can feel more connected to nature by having a 360-degree view of surroundings. The bed is also practically good for people who are looking for a pod-like bed for their bedrooms.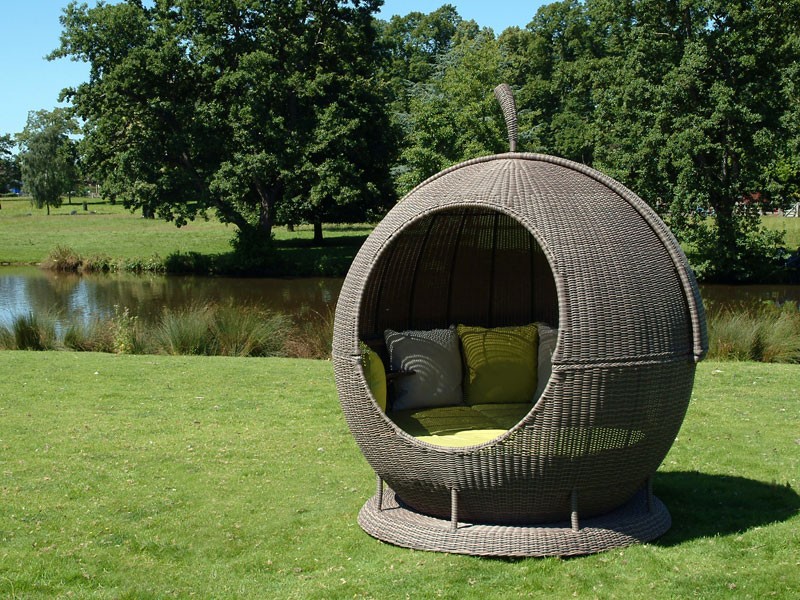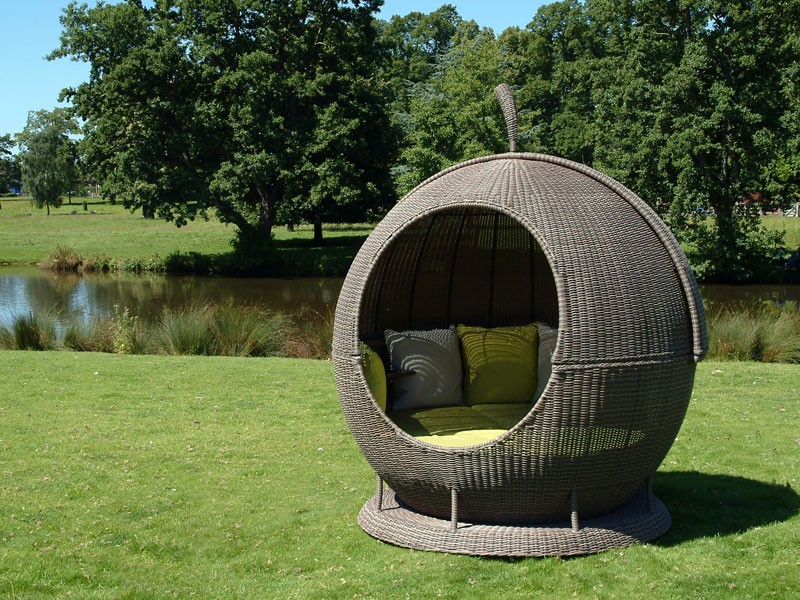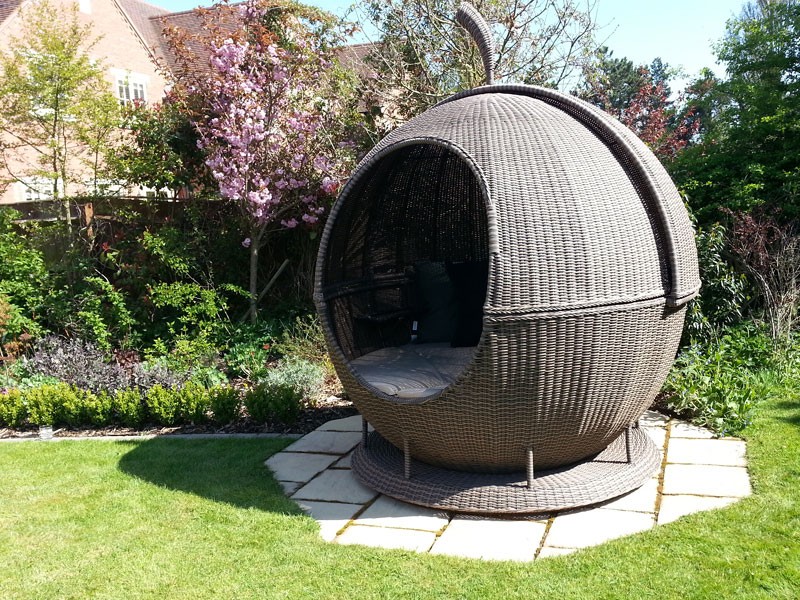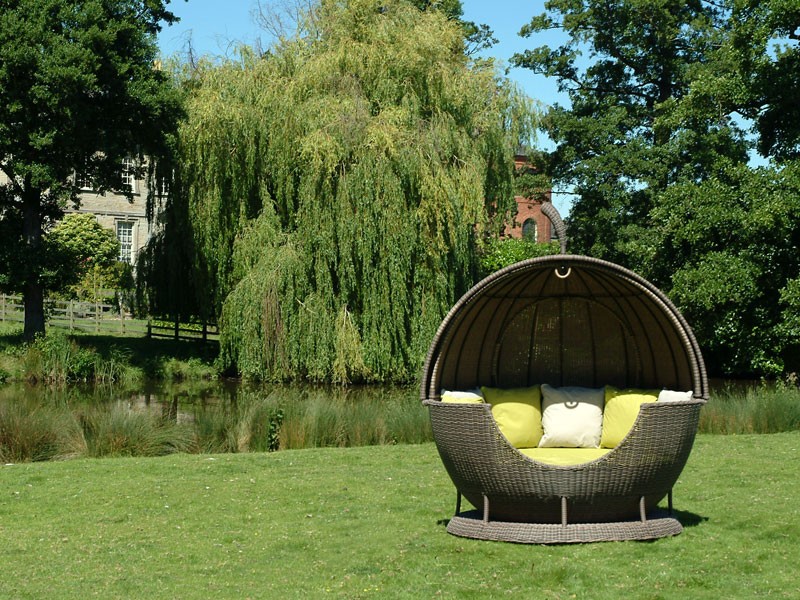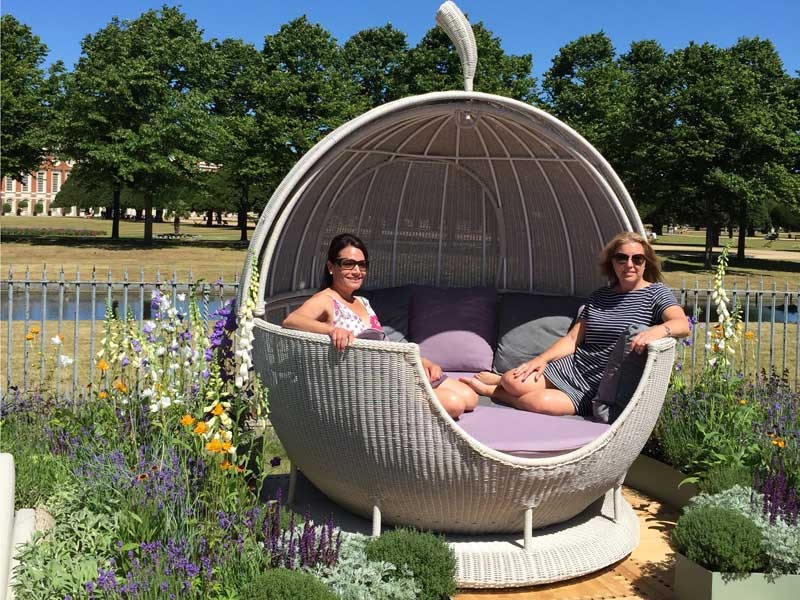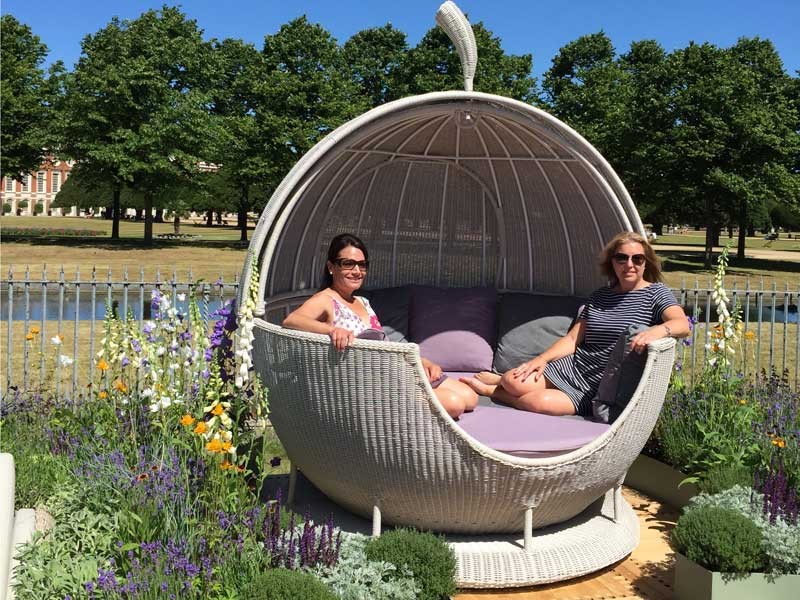 #Kartell Trix daybed by Piero Lissoni
If you live alone in a small apartment where there is no space for accommodating a full-size daybed, pick Kartell Trix smart daybed by Piero Lissoni that you can fold up when not in use. The foldable daybed is a practical design that can be turned into a small couch for two people. Made of polyurethane and covered with 100 percent polyester, the elegant daybed can be cleaned easily with a damp cloth and mild detergent. You can buy this pretty couch in three elegant shade, bold red, black and white.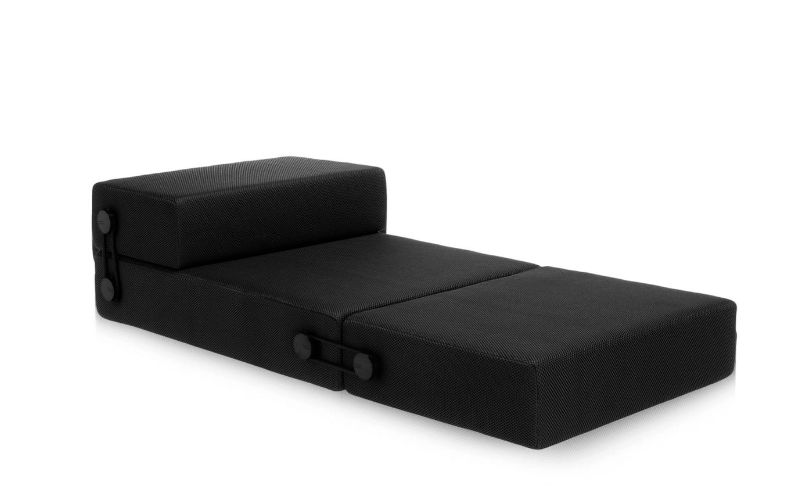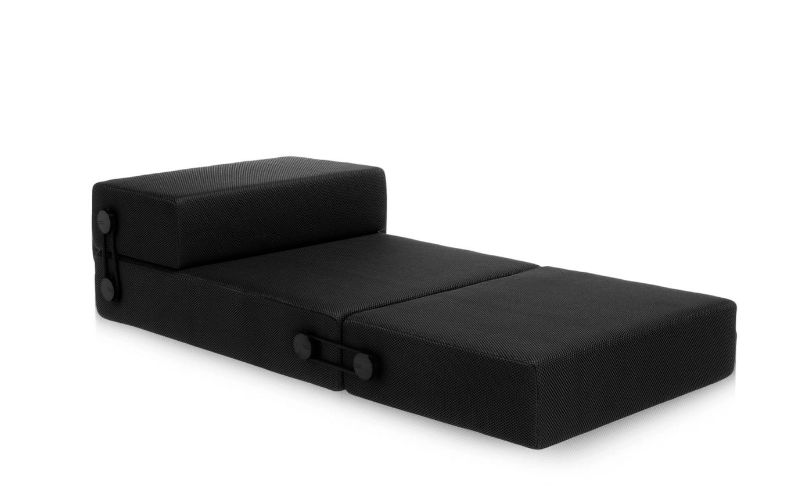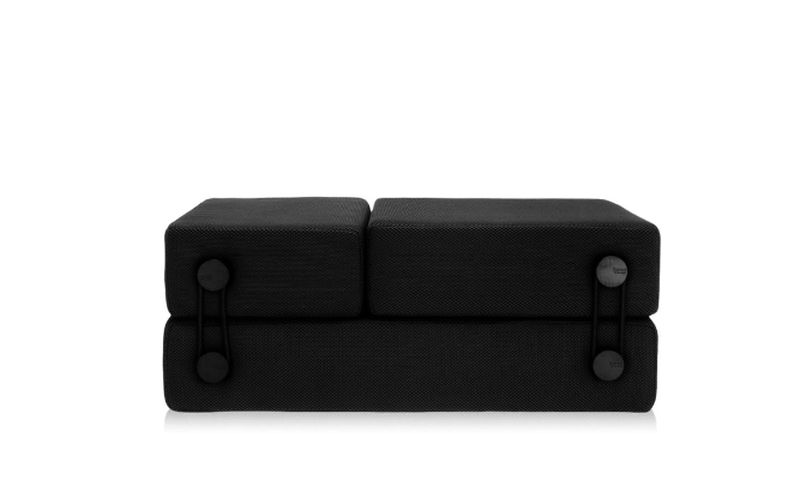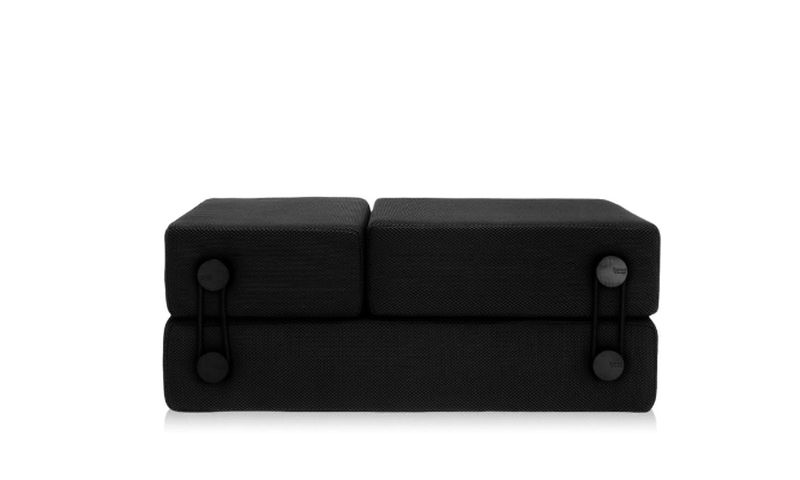 #Sosia-Campeggi daybed by Emanuele Magini
Sosia-Campeggi is an exclusive creation of Emanuele Magini that offers nine different outstanding visuals, each with a different practical function. Designed for interiors, the dark green daybed can be a great sofa during daytime and can be a comfortable bed during the night. You can use the daybed for outdoor fun, and transform it within seconds into a changing room and private bed.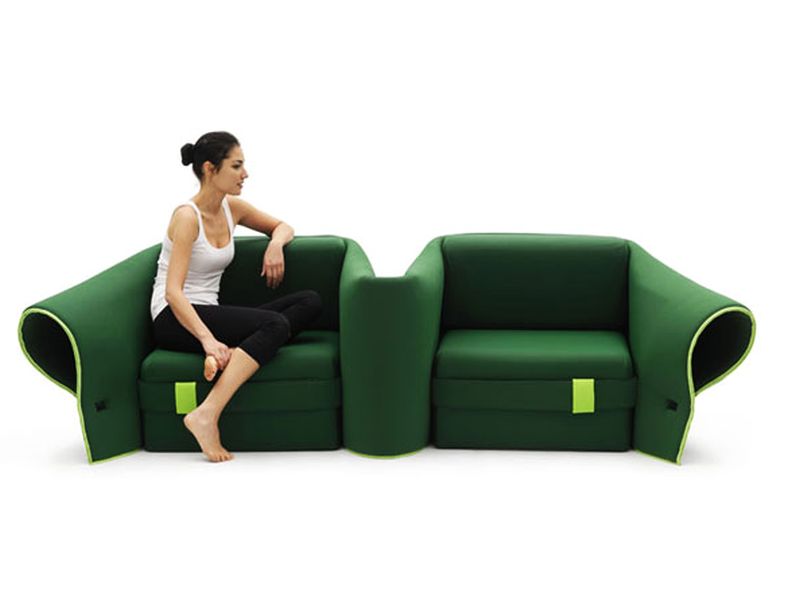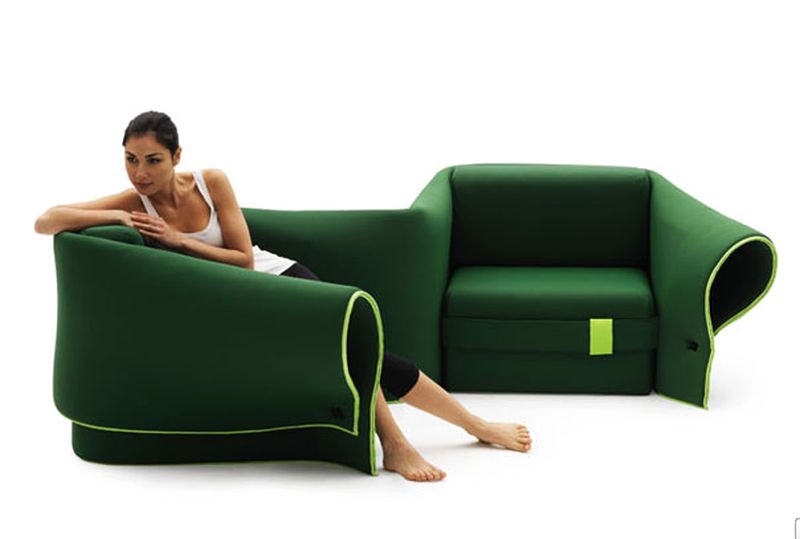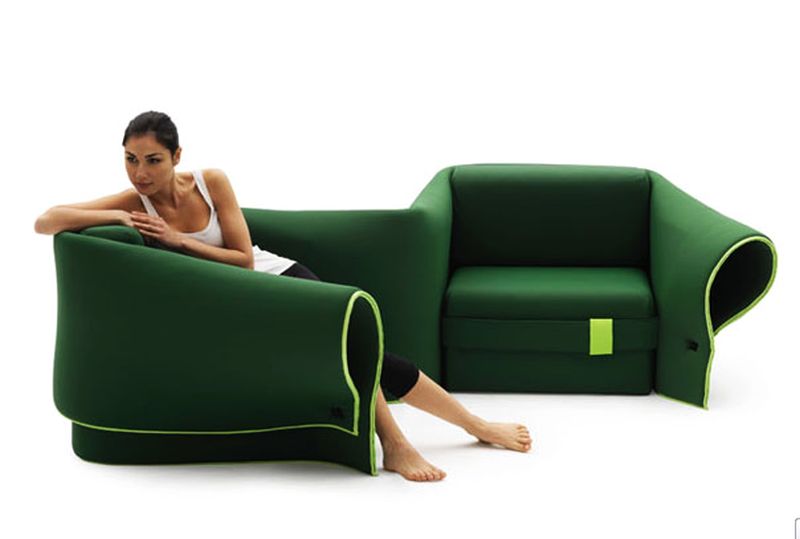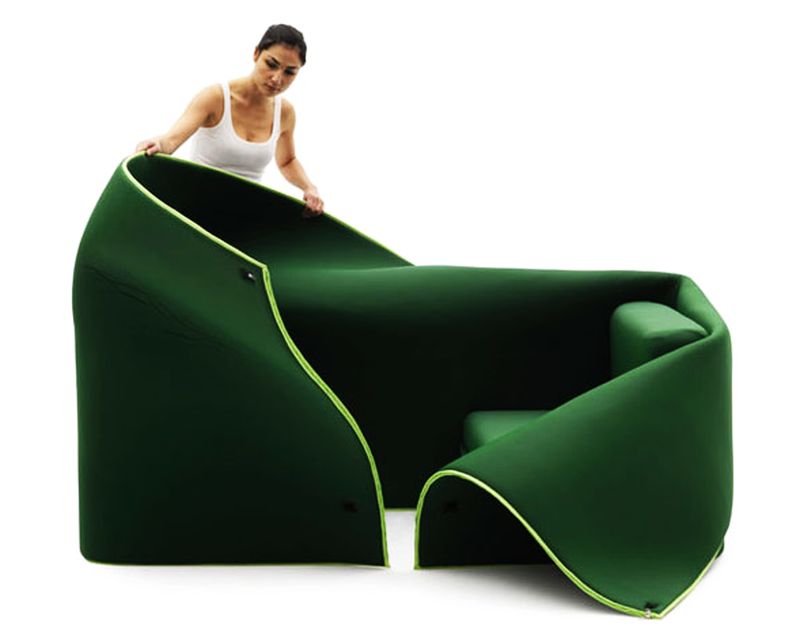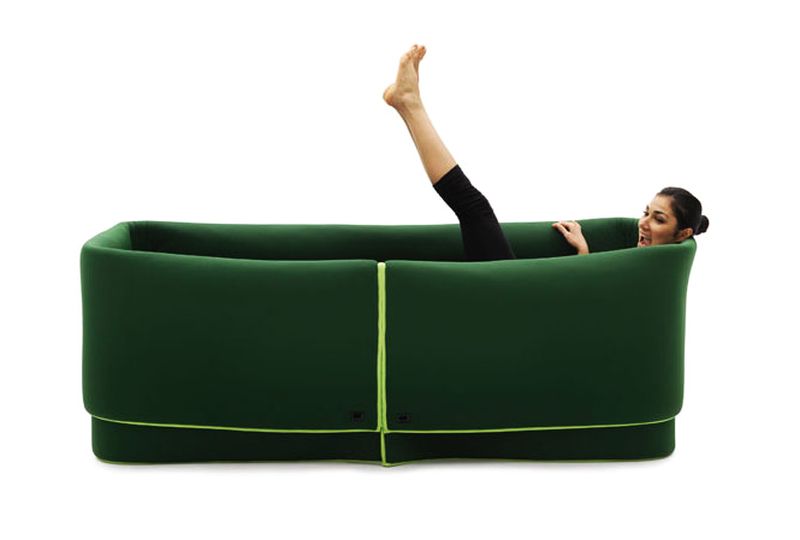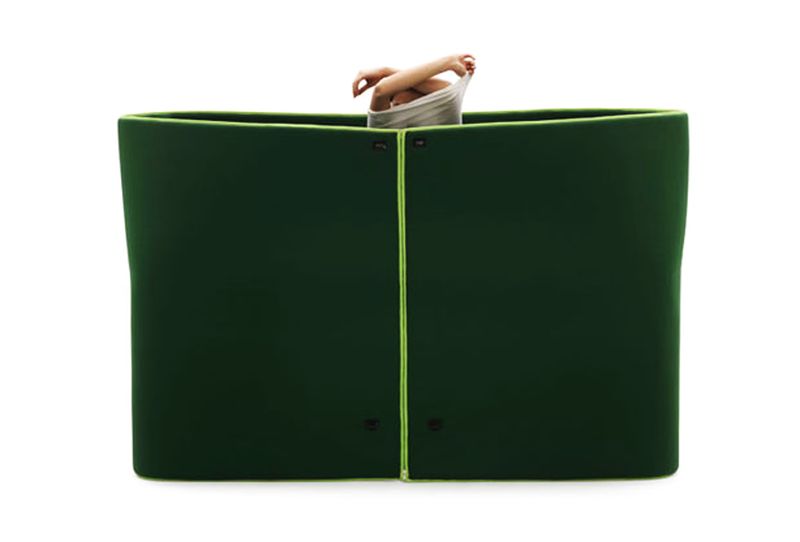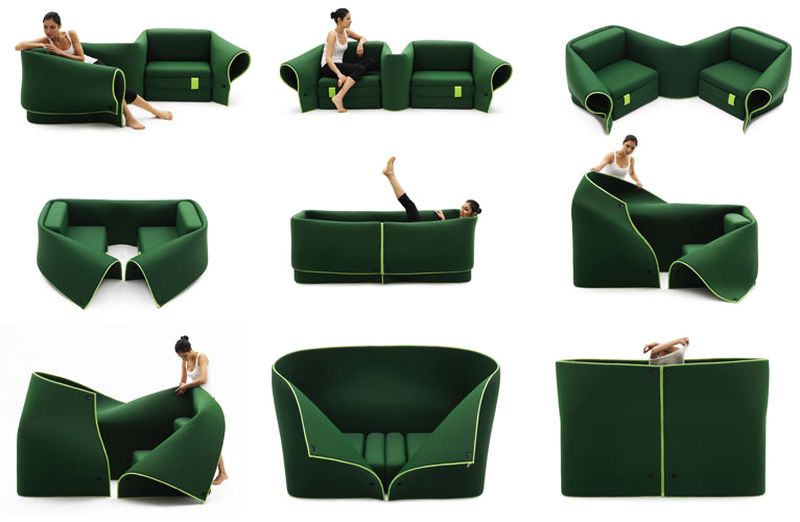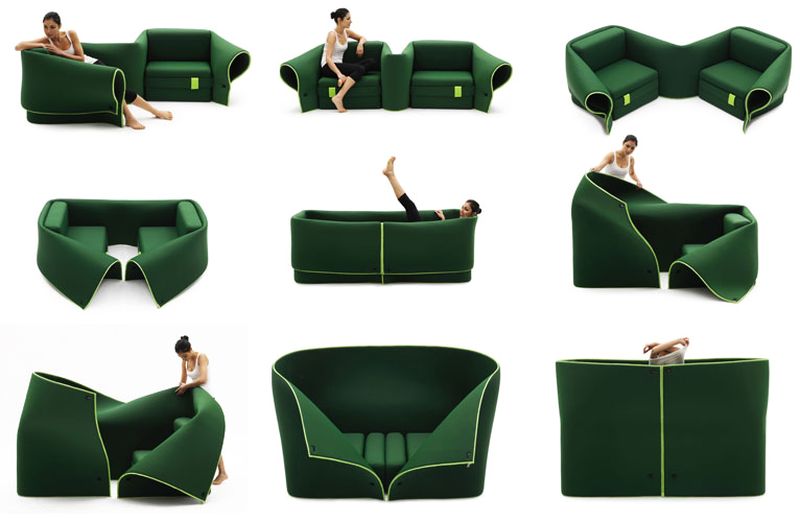 #Yin Yang daybed by Dedon
This cool lounging chair and daybed consists of two seats that jointly form the Chinese symbol of harmony Yin Yang. Made out of 4,000 meters of the high-quality fiber of silver and bronze shade, the elegant outdoor daybed by Dedon adds a timeless appeal to your swimming pool deck. The luxury daybed looks great in modern living rooms and provides the ambiance your guest will remember for a very long time.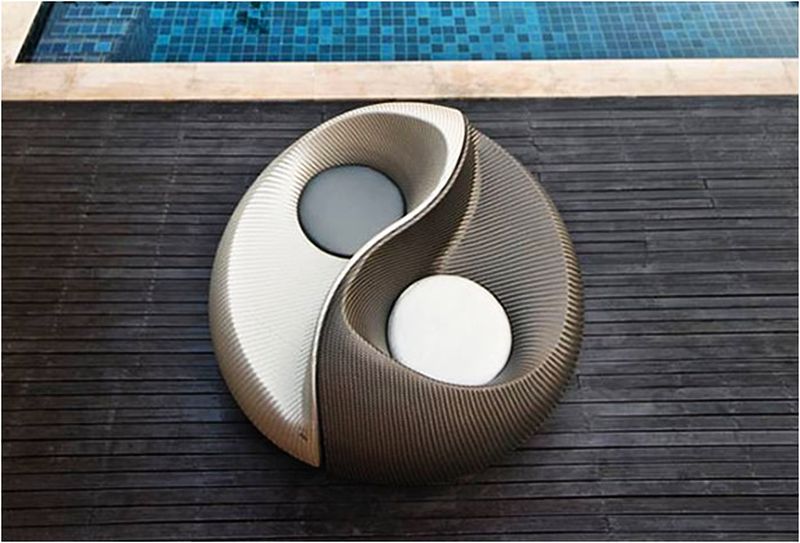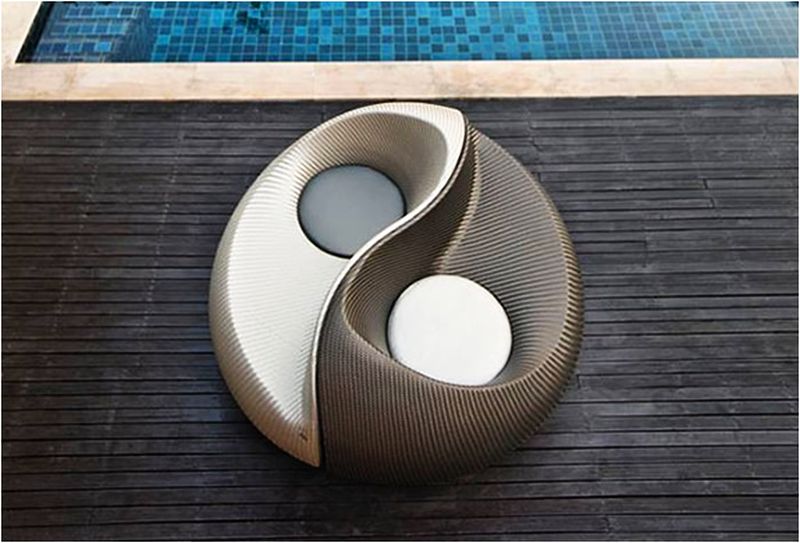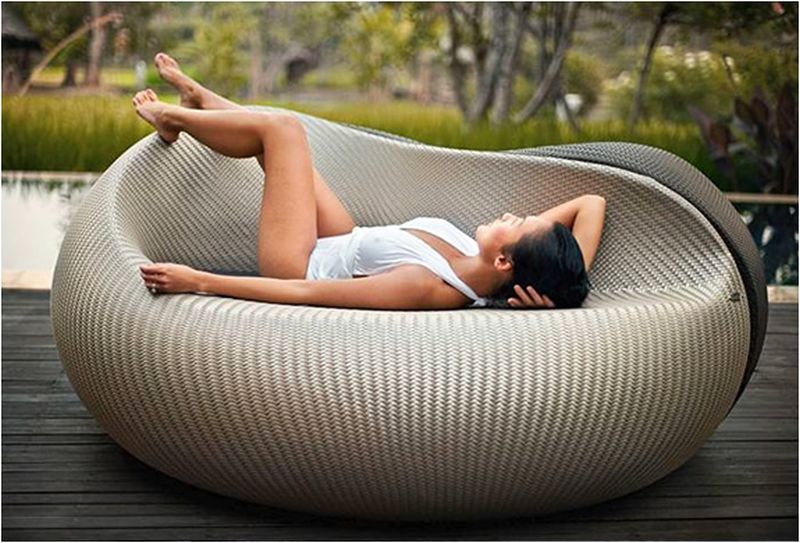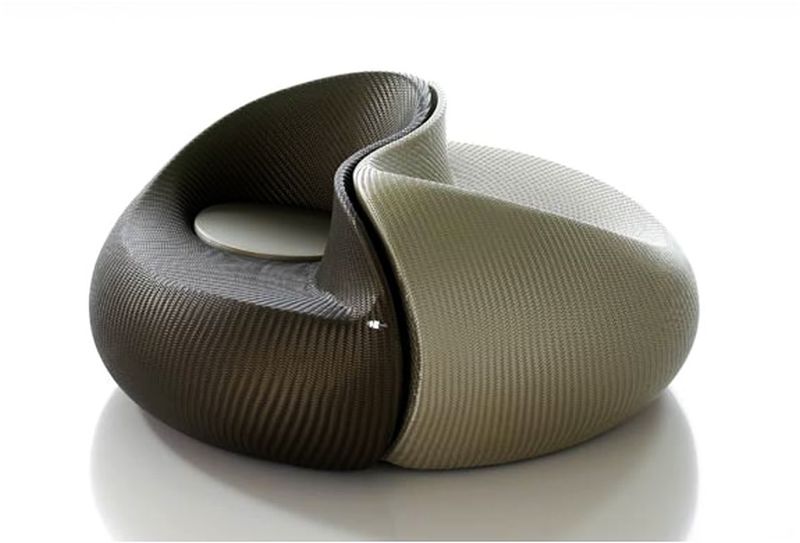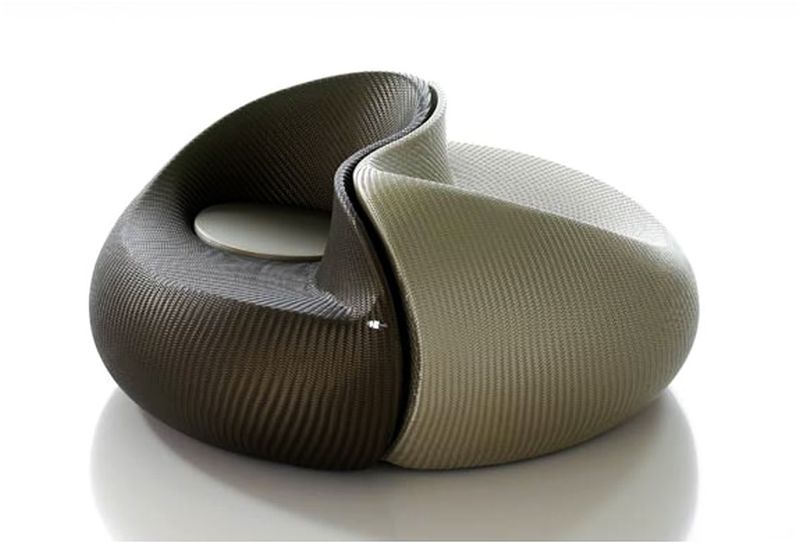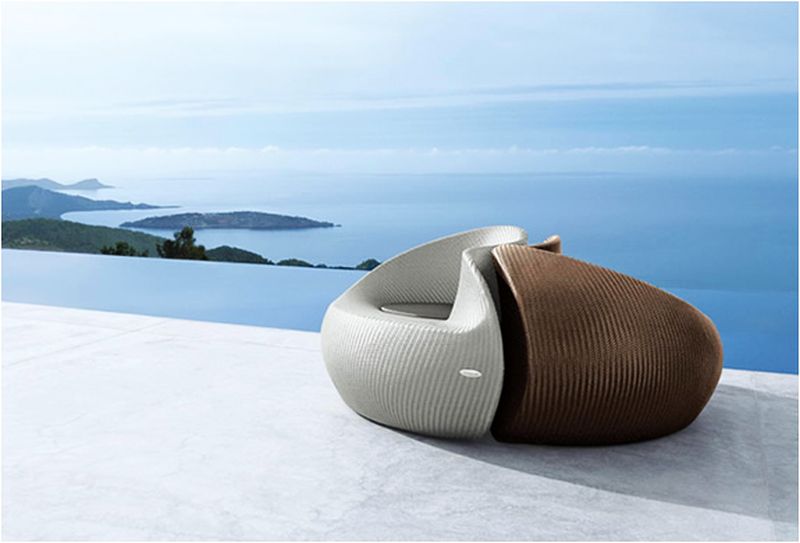 # Lagoon daybed by Solpuri
Get this strikingly beautiful Lagoon lounger-cum-daybed by Solpuri for your outdoor space. Designed exclusively for outdoors (the white and black) crescent daybed offers comfy mattress to relax and have a stress-free sleep. Since it comes with a cover, the elegant bed provides protection against sunlight. Its translucent base with inherent LED lights make the bed more pleasing to see and inviting to relax. We are sure that this chick daybed is going to be the best pick for you to maintain a style statement and unique personal living style.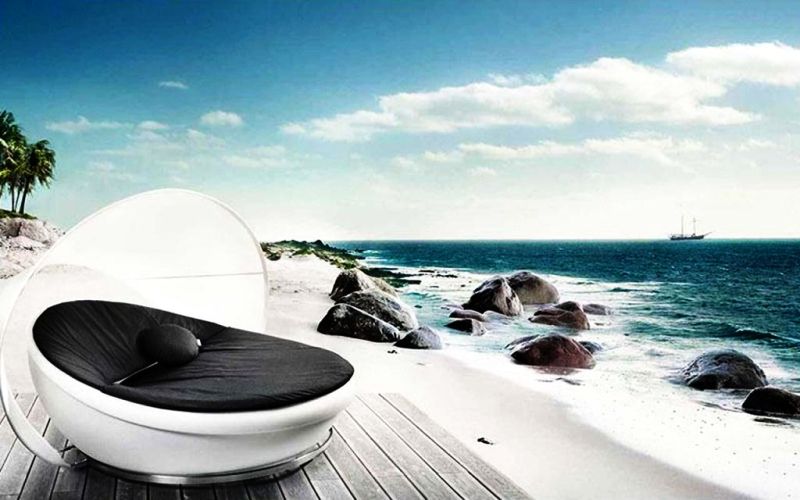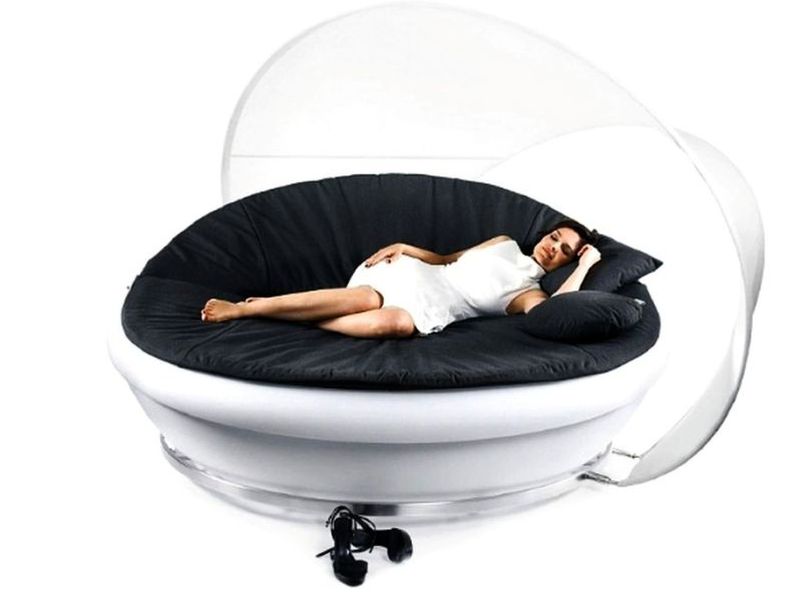 #Rainbow cloud daybed by Funboy
Want to float and relax in your swimming pool? This inflatable rainbow cloud daybed by Funboy is an excellent pick. The white base with a built-in rainbow is a great facet for your swimming pool parties. You can flat pack and carry it anywhere with you to enjoy summer pool parties with your friends. To use it, you just have to carry a small air pump to inflate it, and it is ready to use and add life to your swimming pool.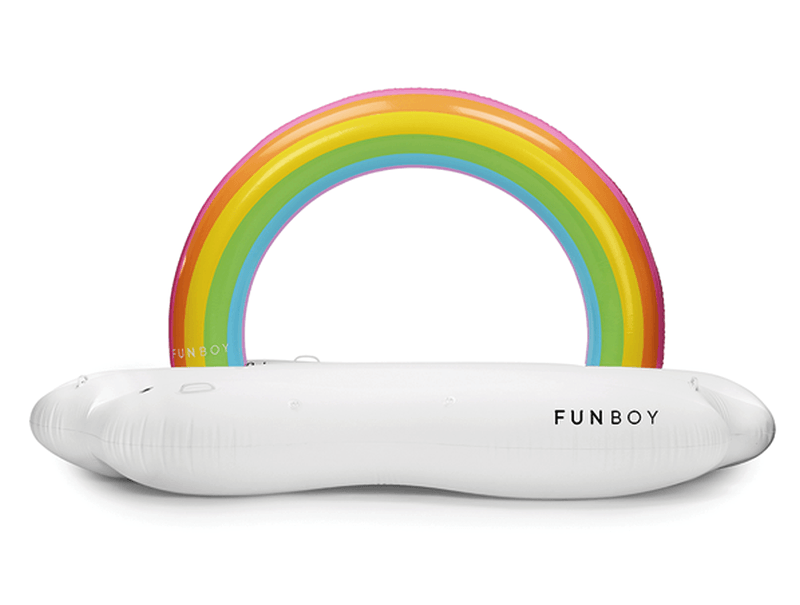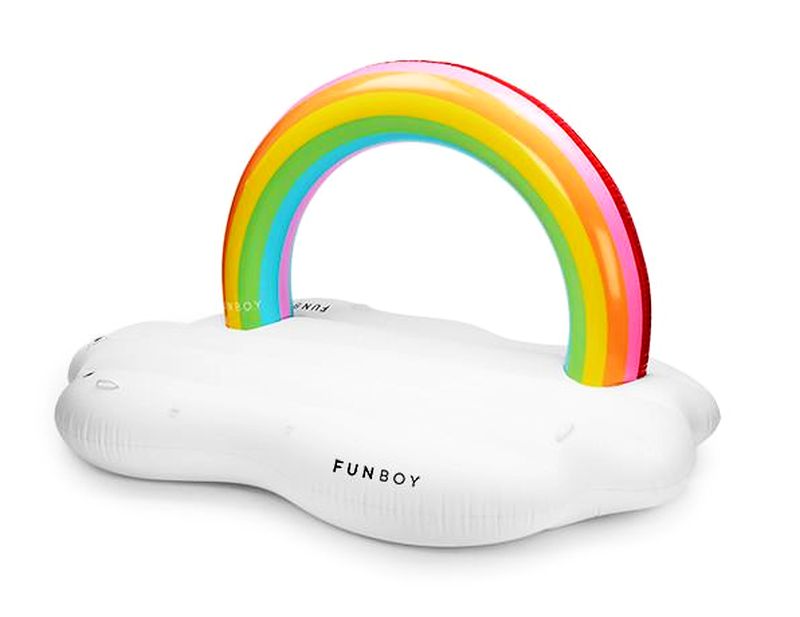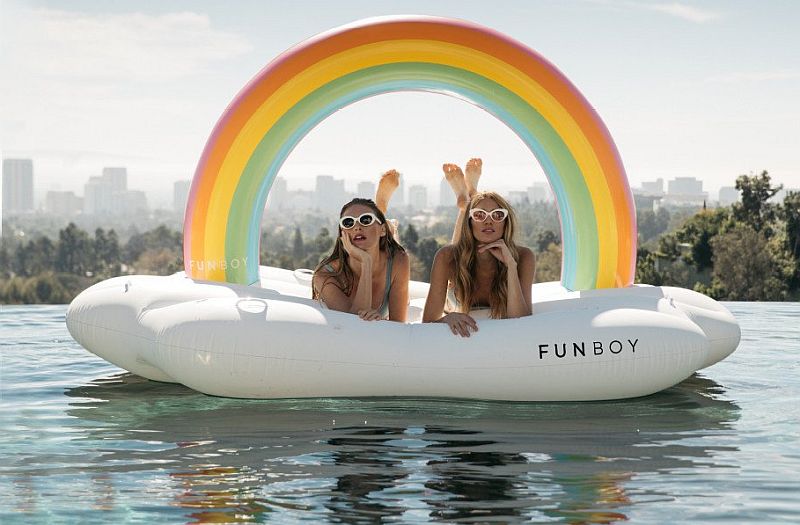 # Outdoor daybed by Vondom
Want to leave a lasting impression about your living style? This gorgeous geometric daybed by Vondom is a great pick for you to leave your peers astounded about your elegant living style. The elegant daybed comes with extremely comfortable mattress and a striking covering to protect the daybed from harsh weather conditions. Available in various attractive shades like white, black and gray, the splendidly beautiful daybed is a great choice for people who want to add a luxurious touch to their living style.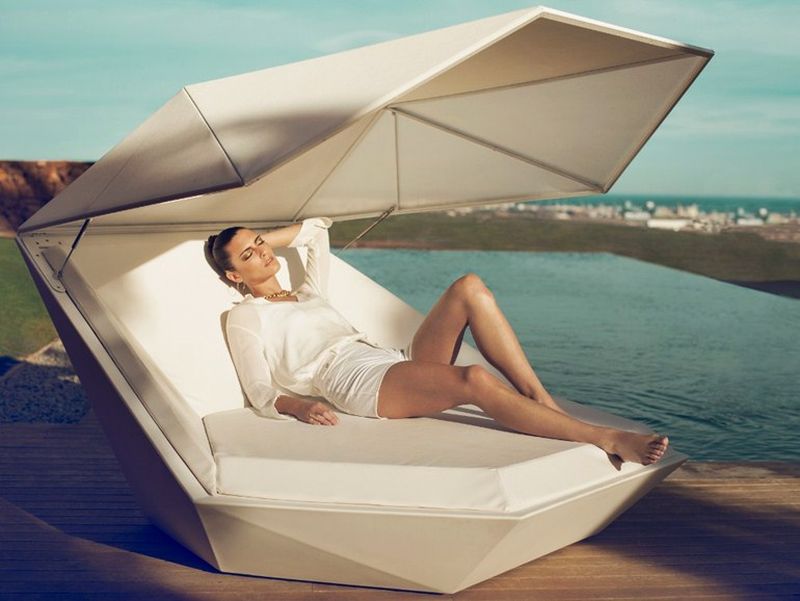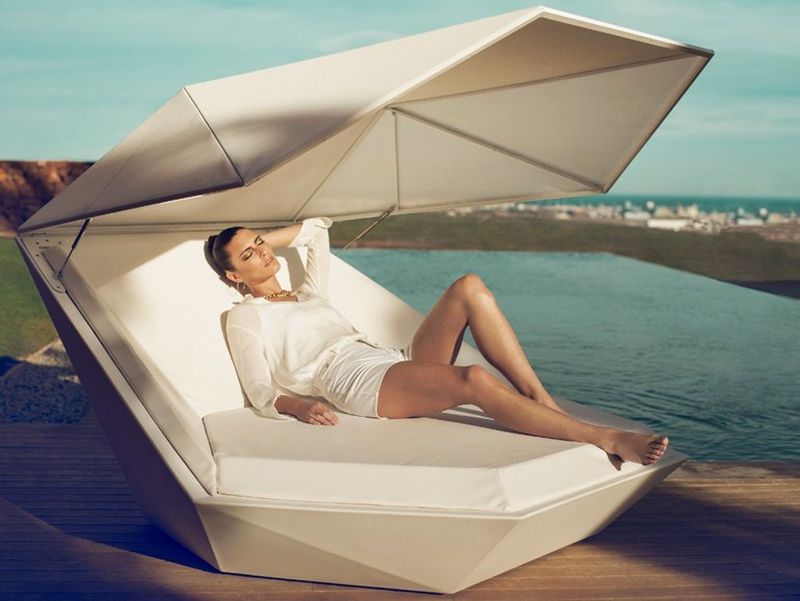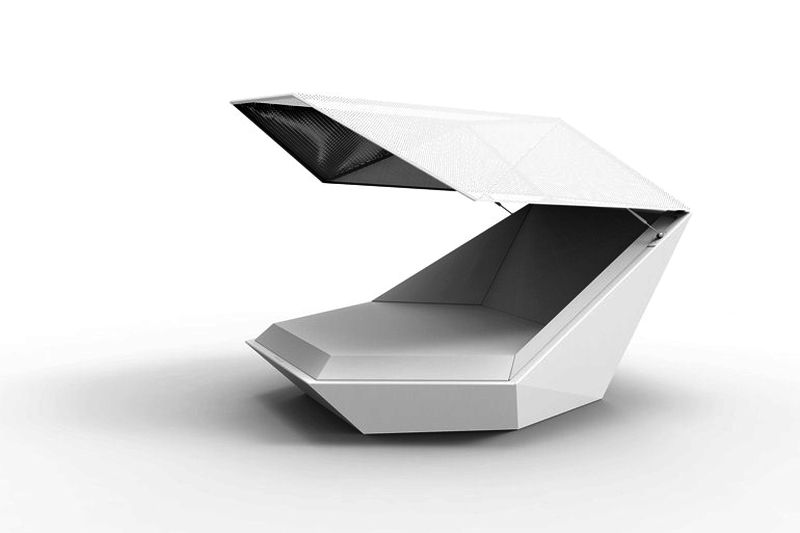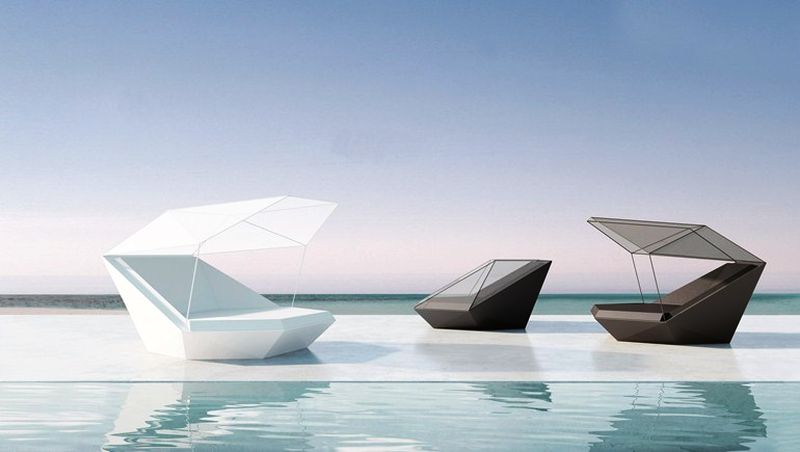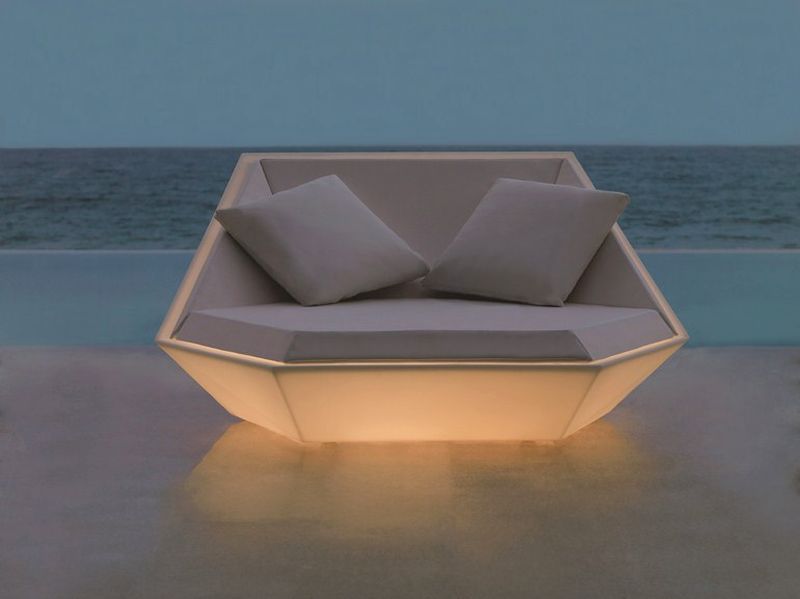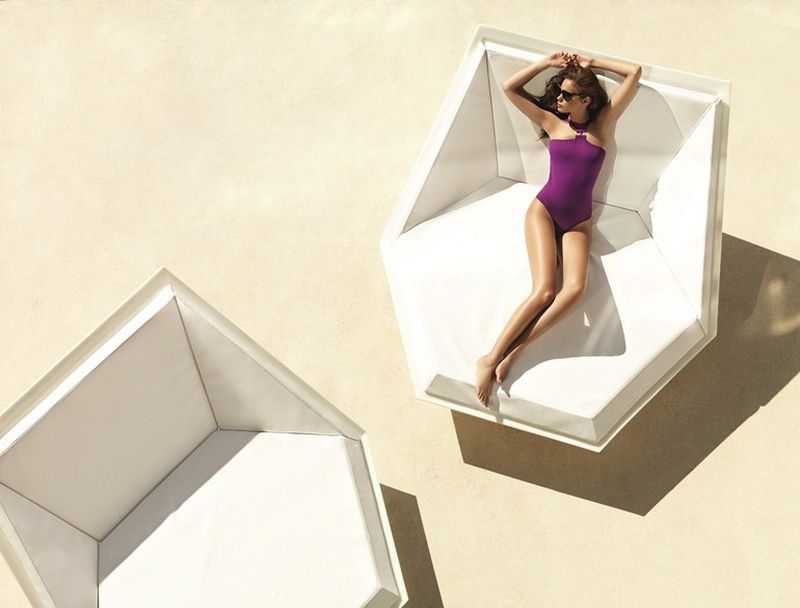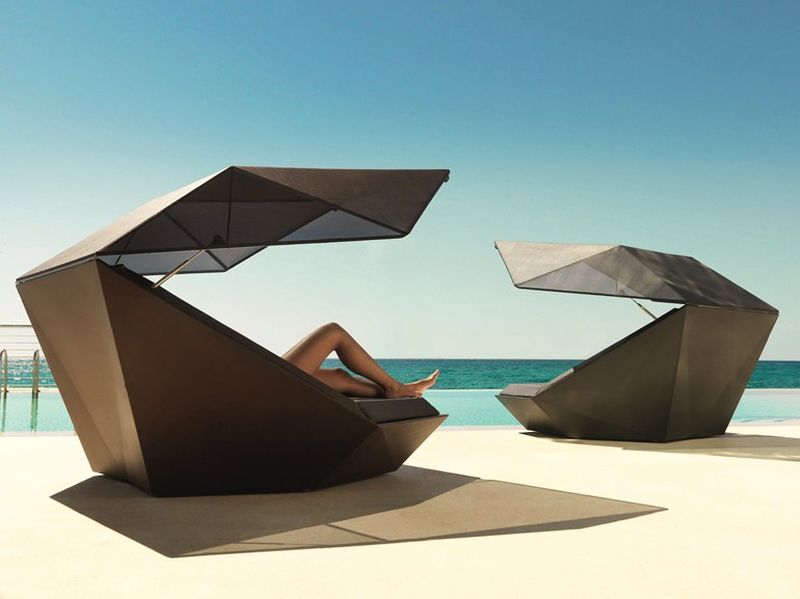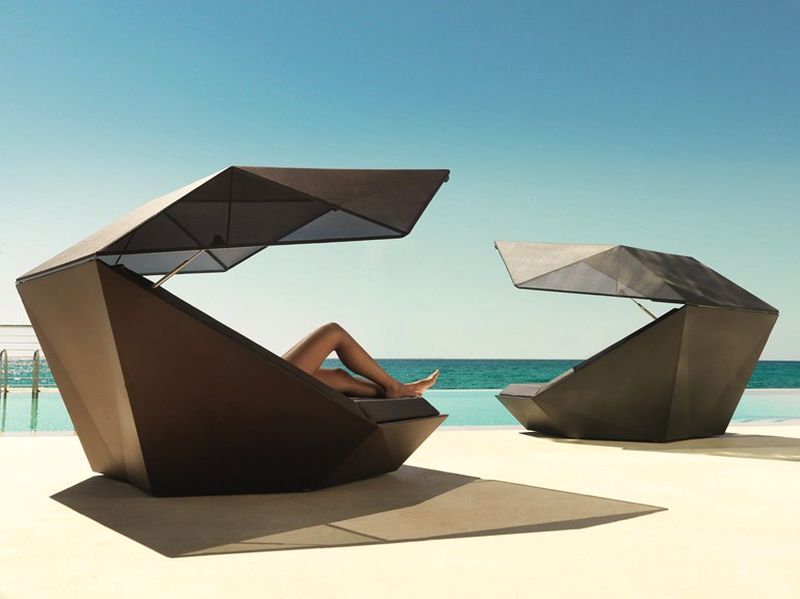 #Floating daybed by Design Mobel
Get your hands on this amazing floating canopy daybed for outdoor fun with your soulmate. The elegant daybed by Design Mobel gives couples a chance to fulfill their romantic fantasies in the outdoors. Handcrafted from locally harvested Totara wood and covered in fine Italian fabric, the water-resistant boat-like daybed design has a very aesthetic appeal that perfectly blends with outdoor environment and adds a romantic ambiance to your backyard.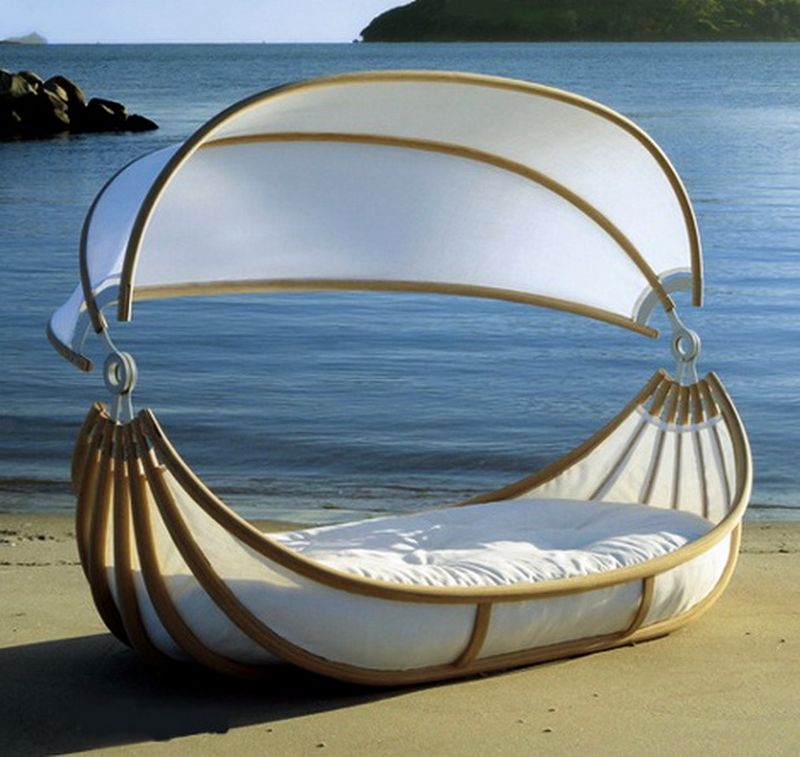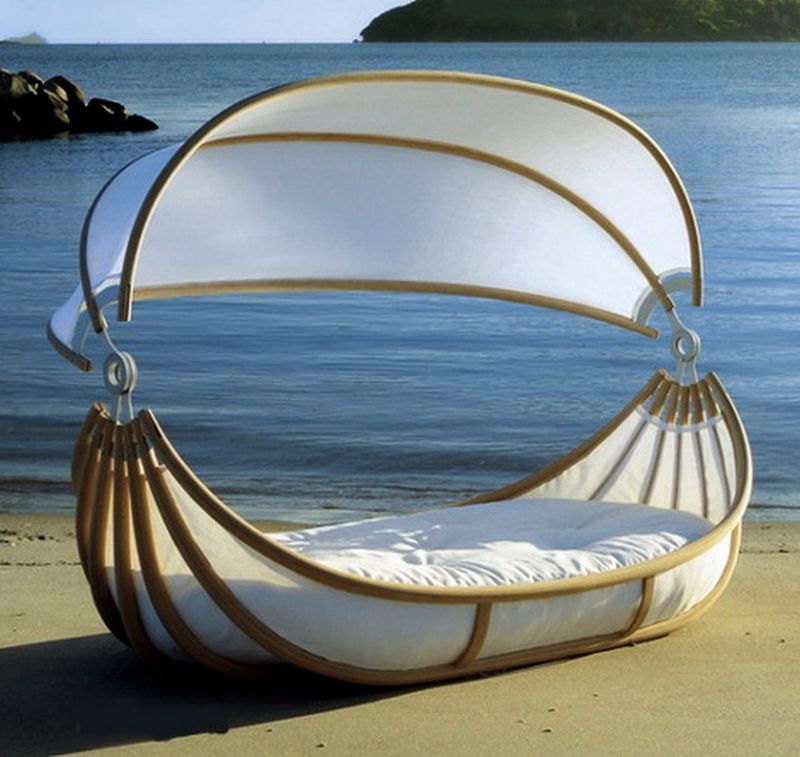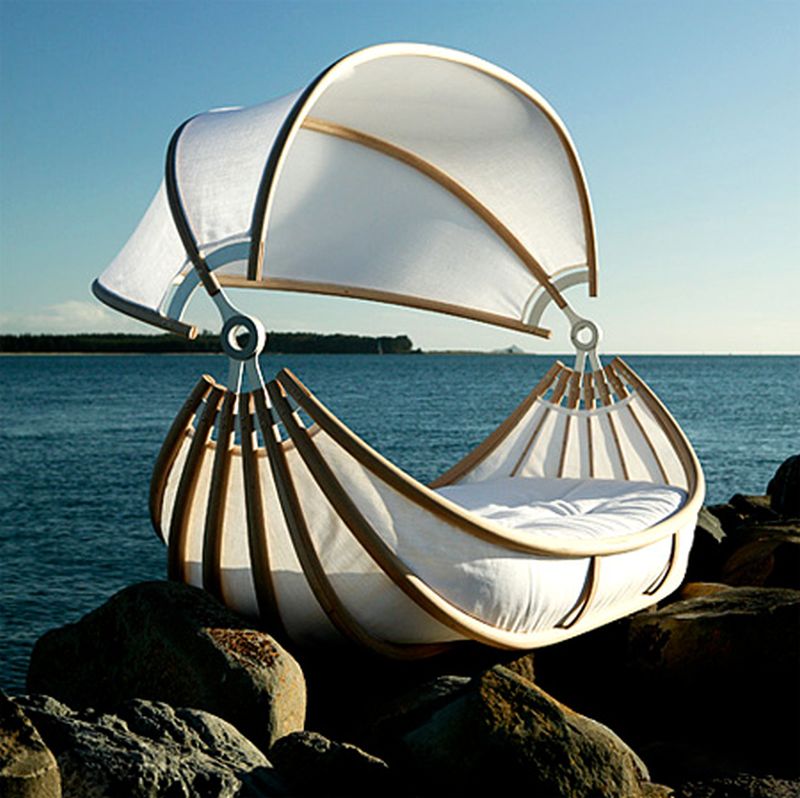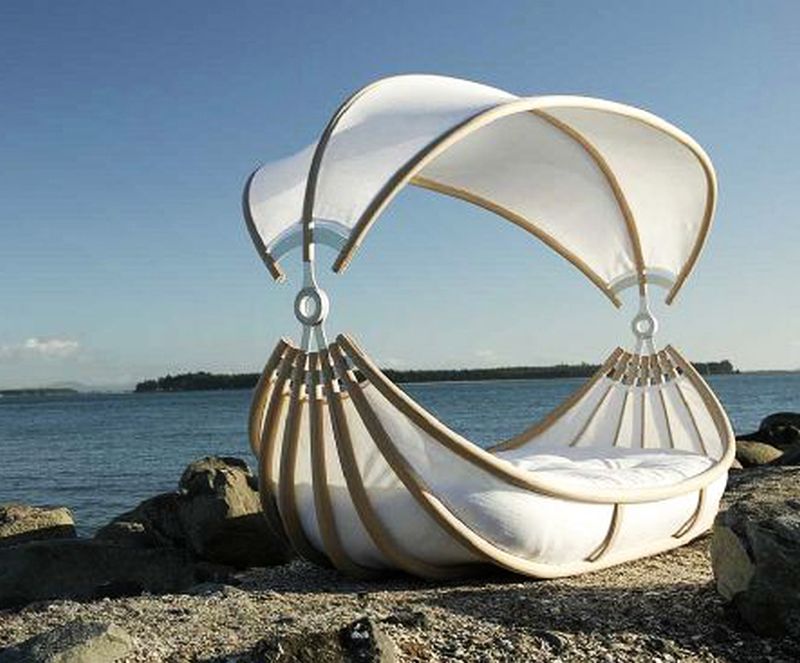 # Odu rocker daybed by Rosconi
The Odu rocker by Rosconi is a comfy seating and a daytime nap pod for modern homes. Made of high-quality polymer and fabric, the beautiful bowl-like daybed offers a cozy space to have a restful sleep to the single person. It is ideal to be set in the living room corner. You are definitely going to have a relaxing time watching TV lying on it.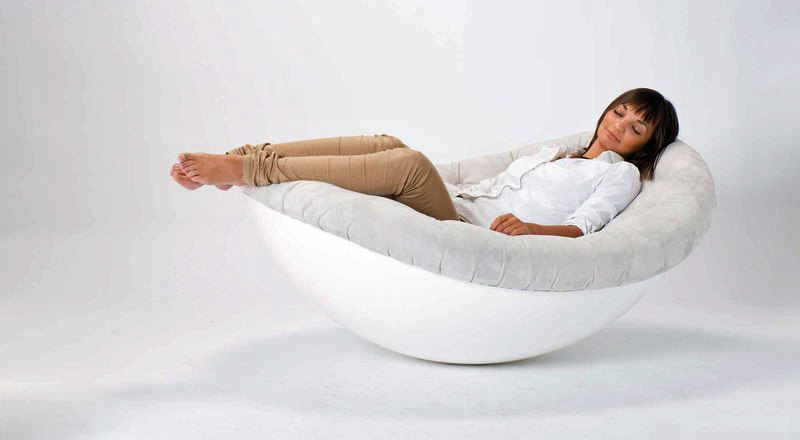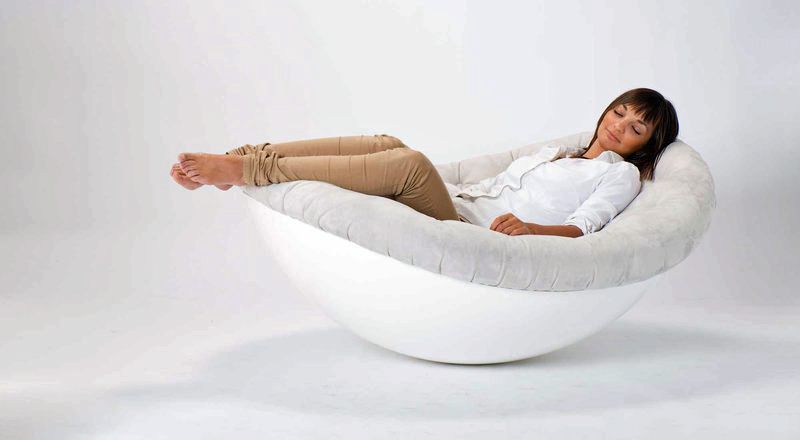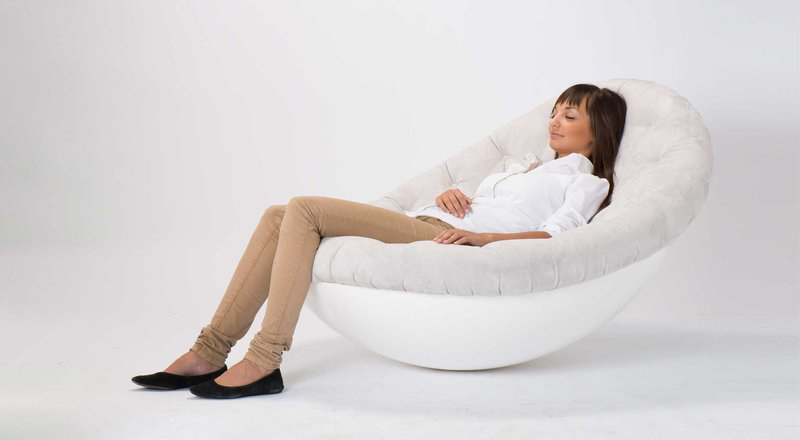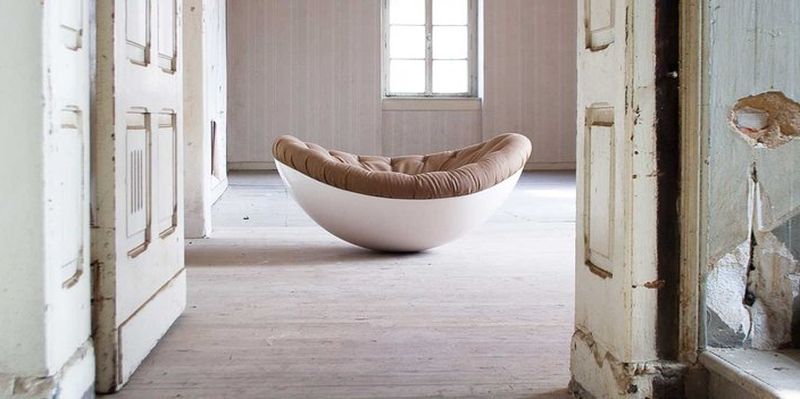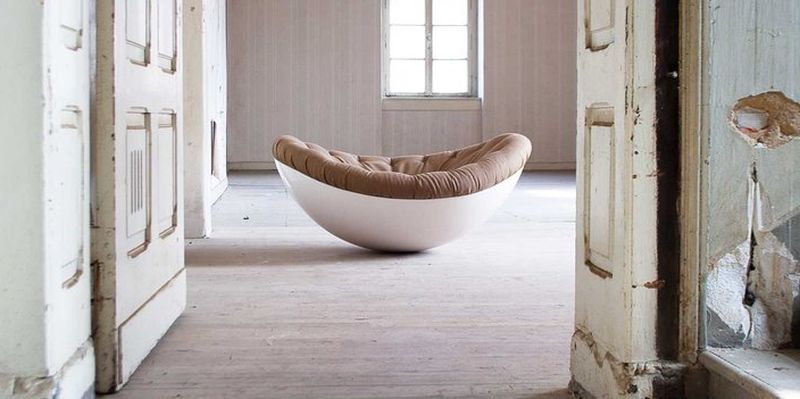 # Daybed that becomes a coffee table
Looking for a practical furniture for your home? Have a look at this elegant daybed that becomes a coffee table in seconds. Designed by Baita Design for both indoor and outdoor use, the striking black furniture made of shining black polymer has enough storage for storing books and other essentials.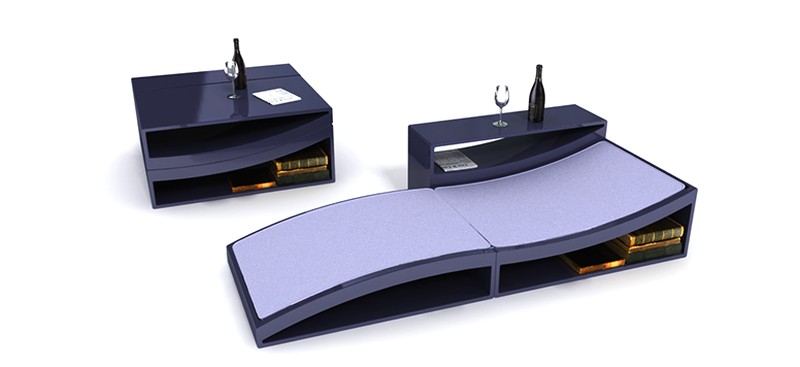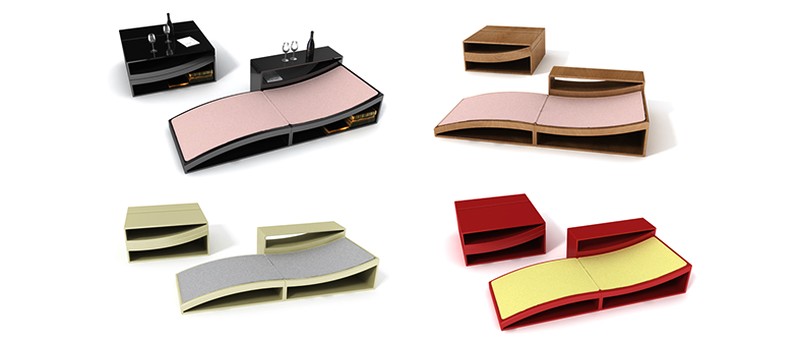 # Mood rocking daybed by Shiner International
With harmony and comfort inspiring design, the Mood rocking daybed by Shiner International suits both indoors and outdoors. Entirely made of the metal grill, wood, and fine-quality fabric, the striking daybed is the best pick for outdoors. Despite its beautiful romantic appearance, the round bed offers a great comfort and luxury appeal that compliments every type of interior and outdoor spaces.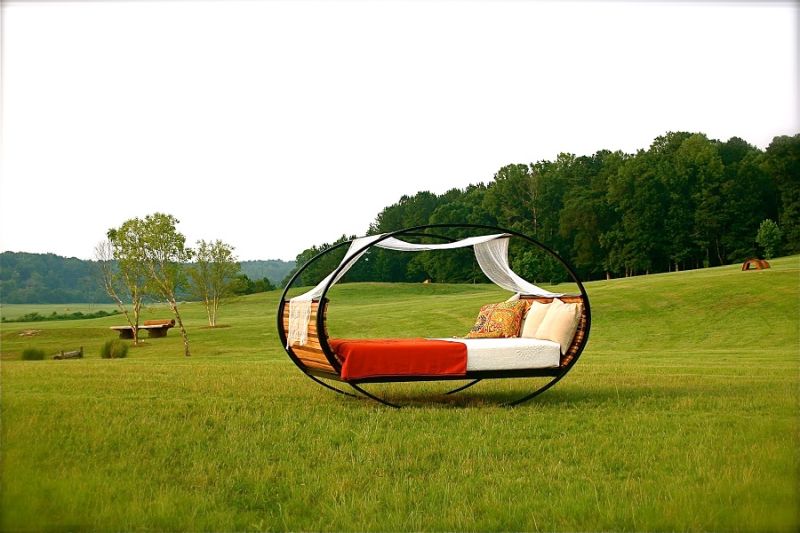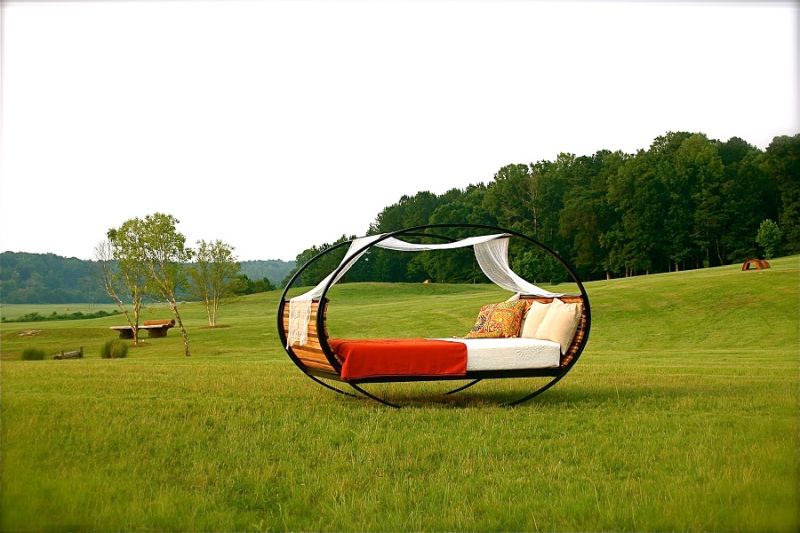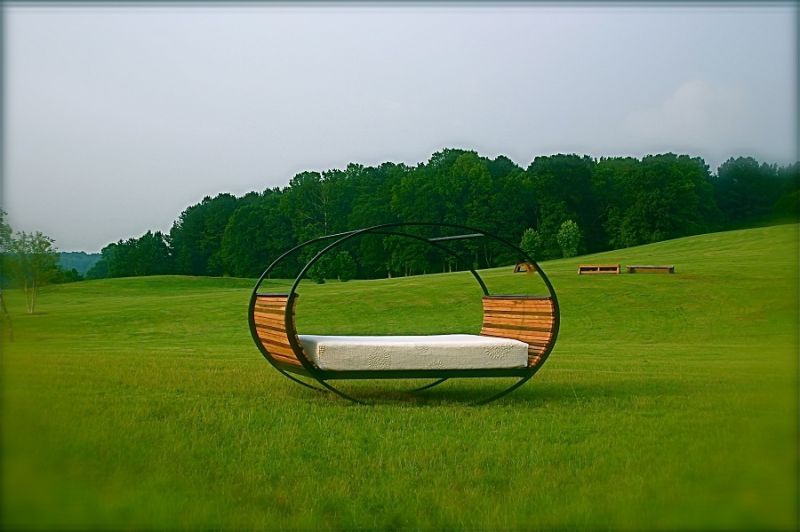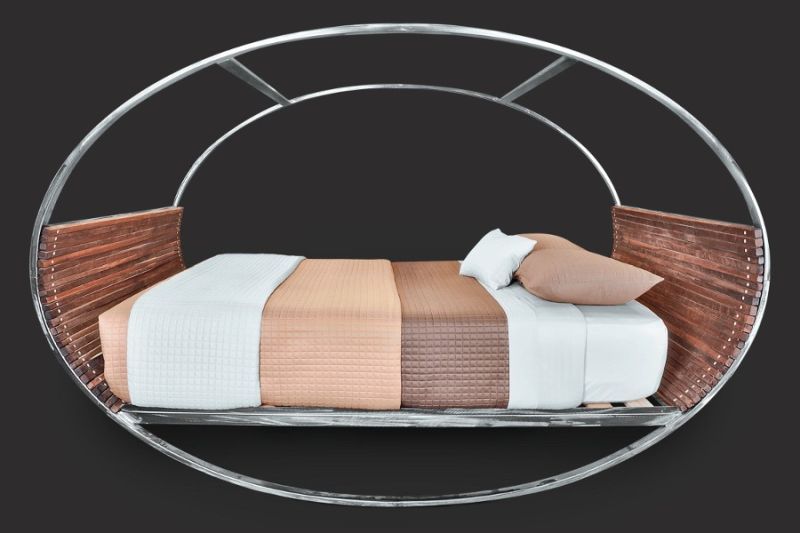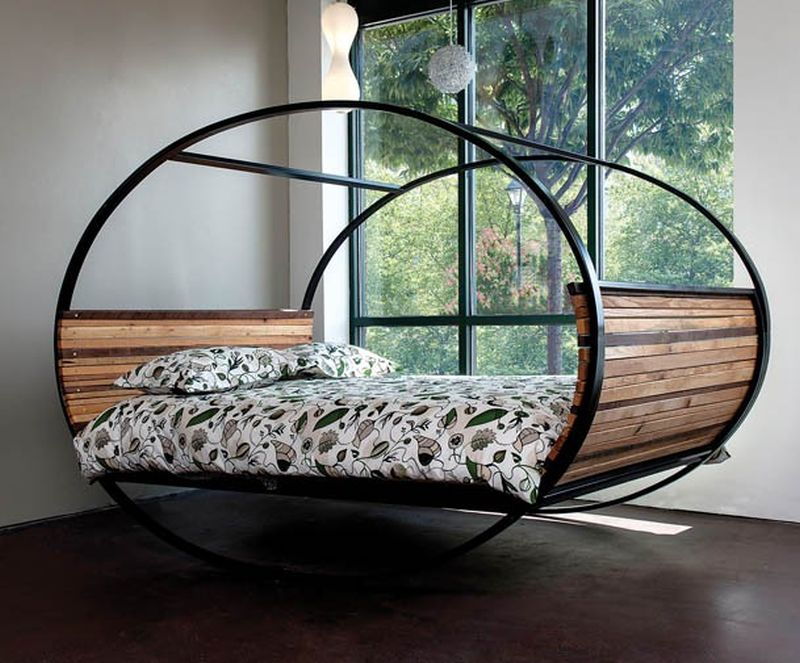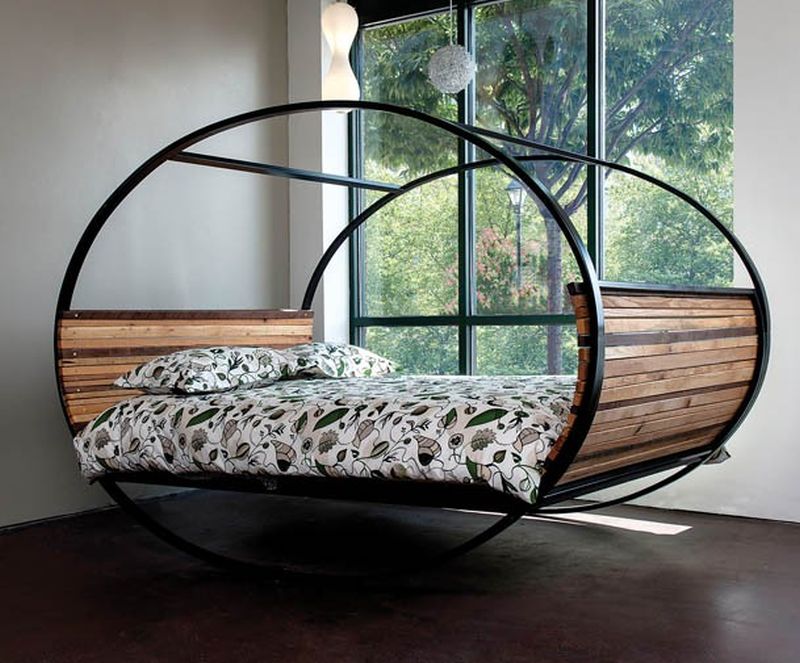 # Baron daybed by Blakk Design
Get this striking black Baron daybed by Blakk Design to make you interior look more luxurious. The triangular furniture has a very minimalist design that makes it a unique pick for modern interiors. The fabulous piece of furniture is a suitable placement for spacious living rooms and modern patios.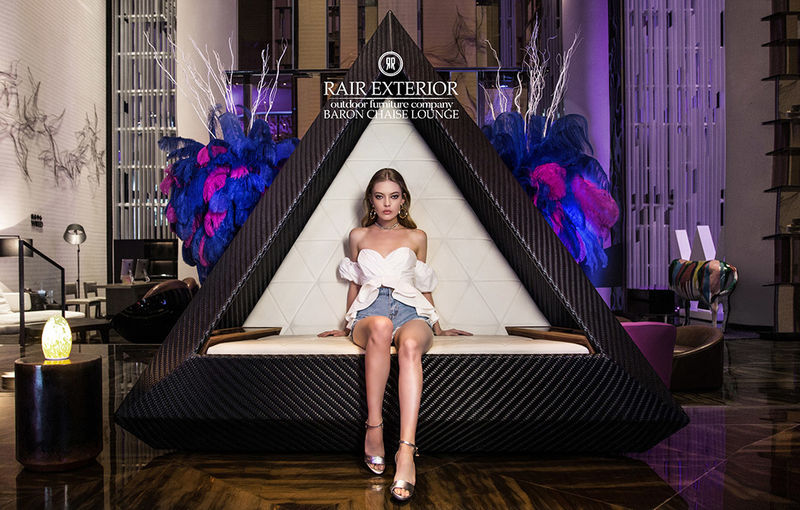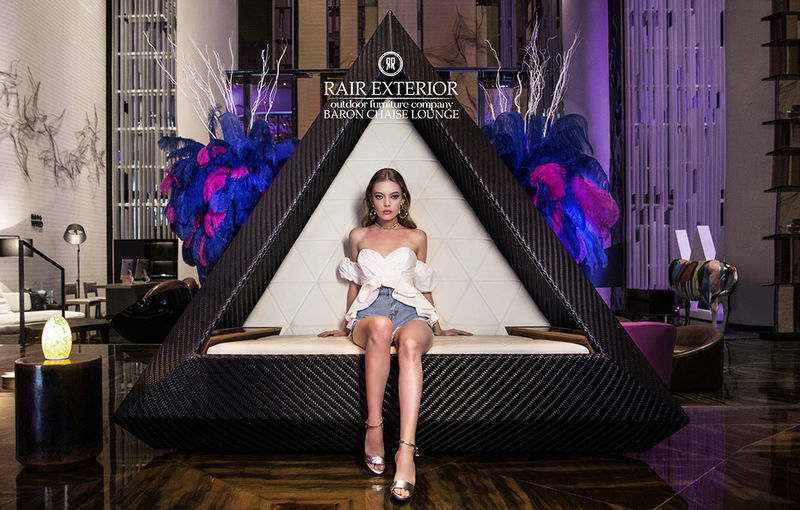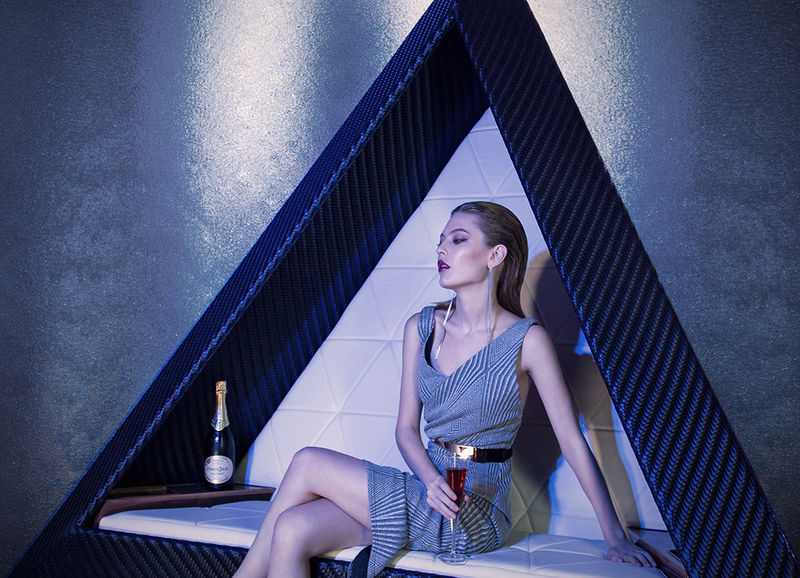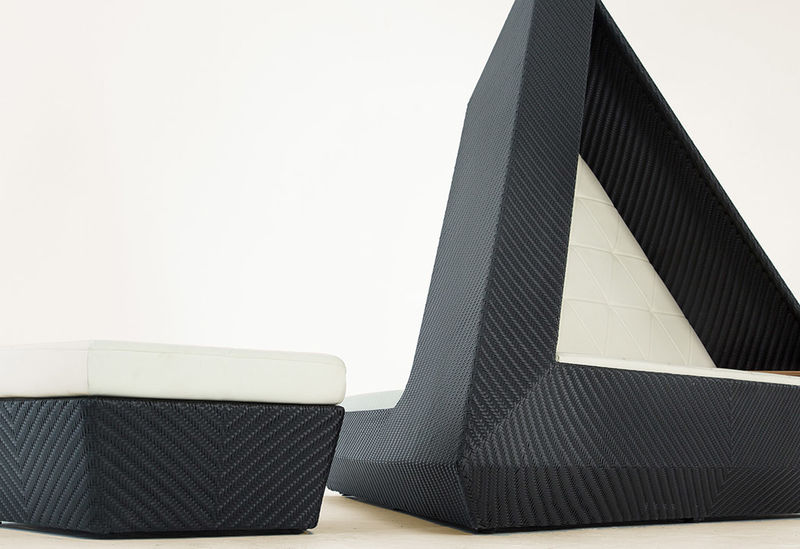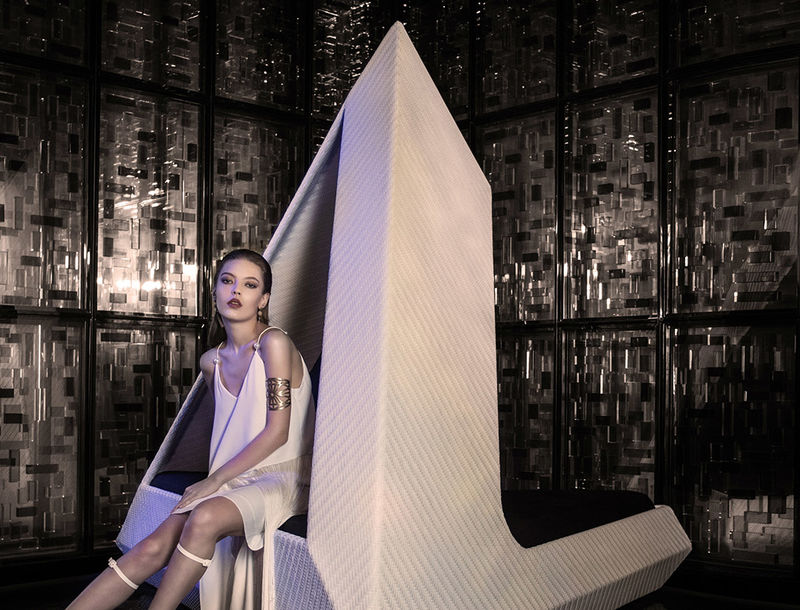 #Daybed by Studio Balutto Associati
Looking for an ideal daybed for your poolside? This elegant weaved daybed is an exceptional pick to increase the appeal of the pool area. Made from high-quality fiber and aluminum, the relaxing couch is designed to add a timeless look to your outdoors and create an unforgettable statement about your luxury lifestyle. The daybed comes with a covering to protect you from sunlight and have a relaxed time during sunny days.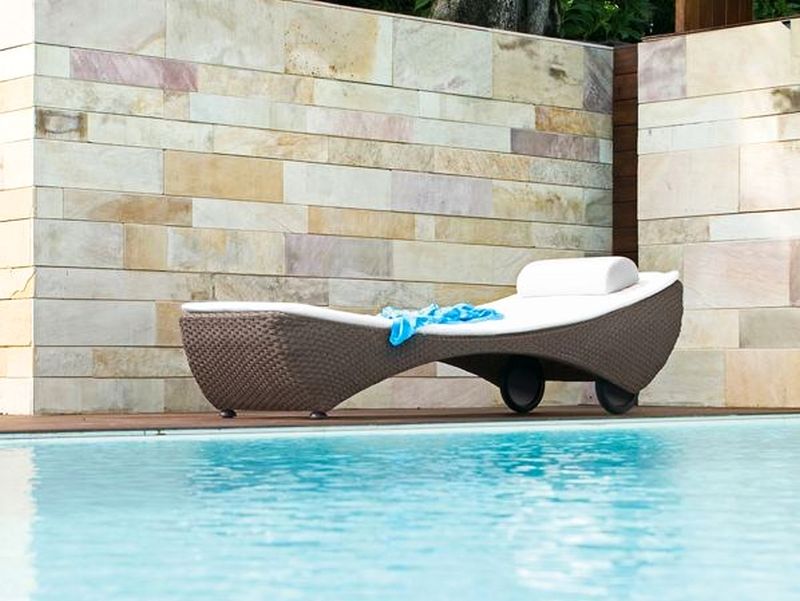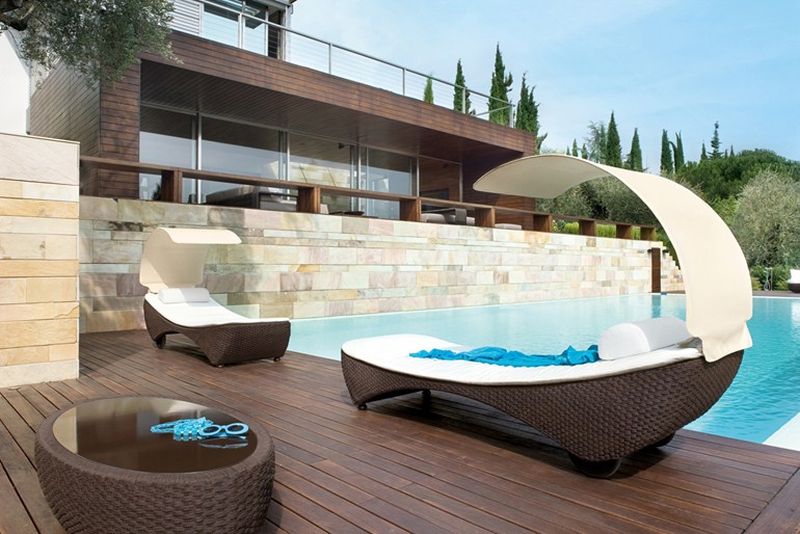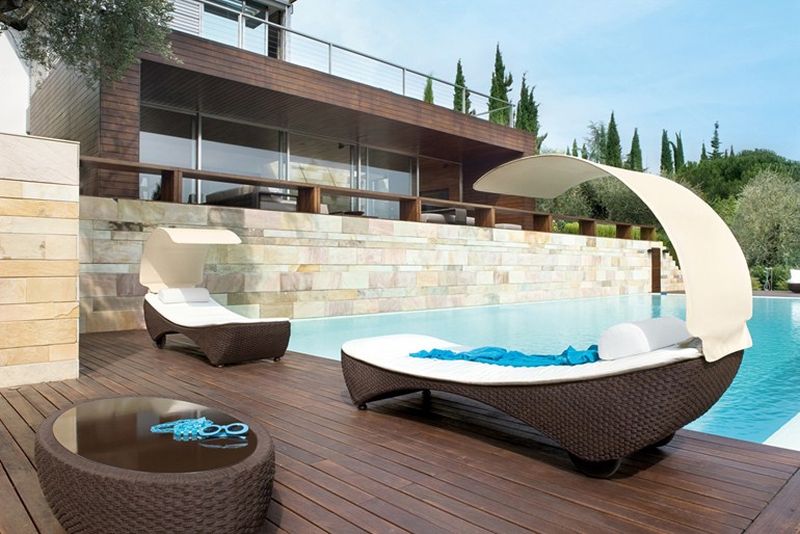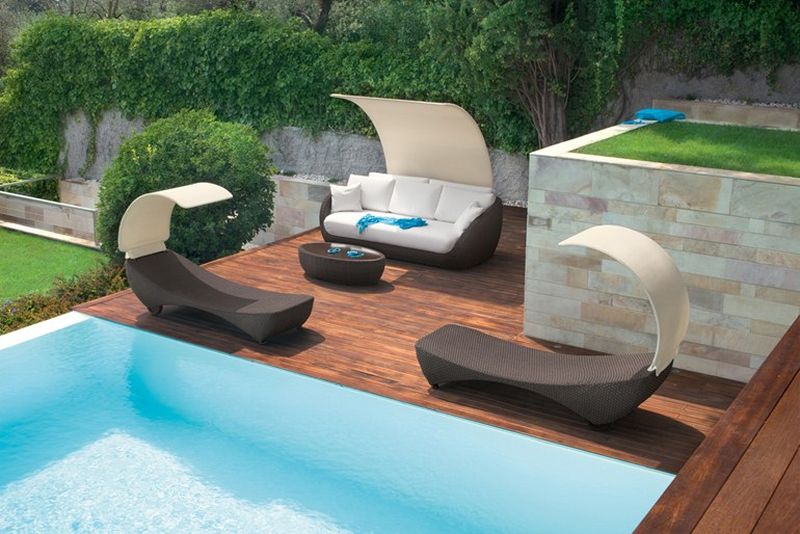 #Daybed by Pierre Paulin
Bring in this simple yet elegant daybed to your interior by Pierre Paulin. Entirely made from hardwood and fabric, the beautiful daybed is a great combination of orange, black and white colors, which perfectly blends with traditional as well as modern interiors. The couch can be a perfect seating for living rooms and your favorite space for taking nap during sunny afternoons.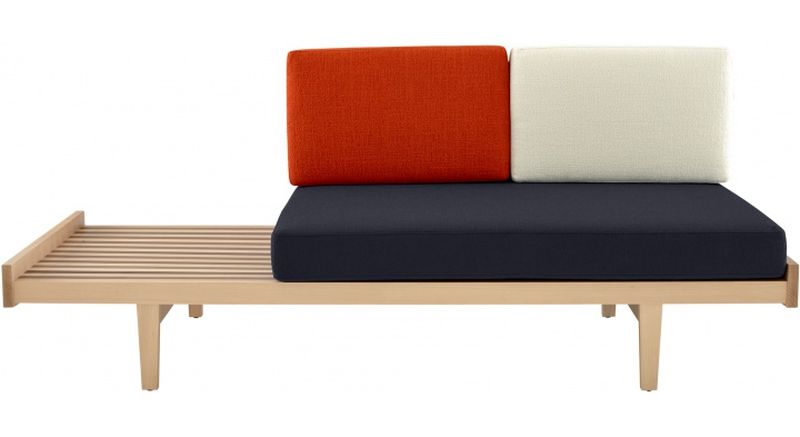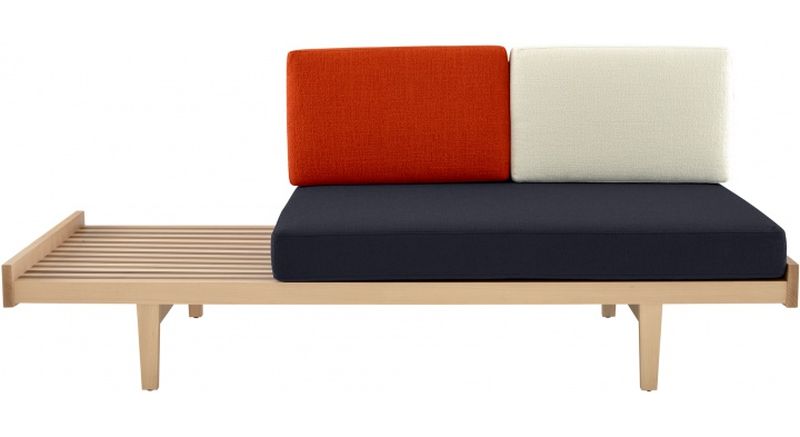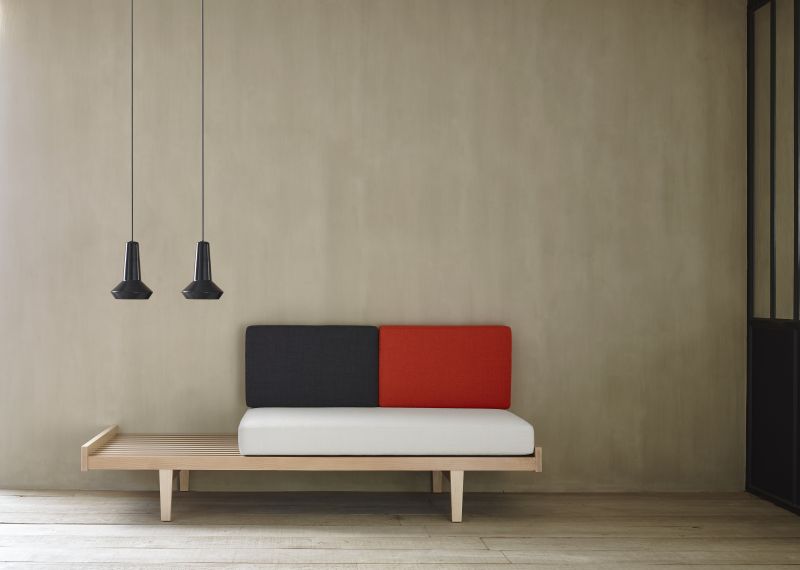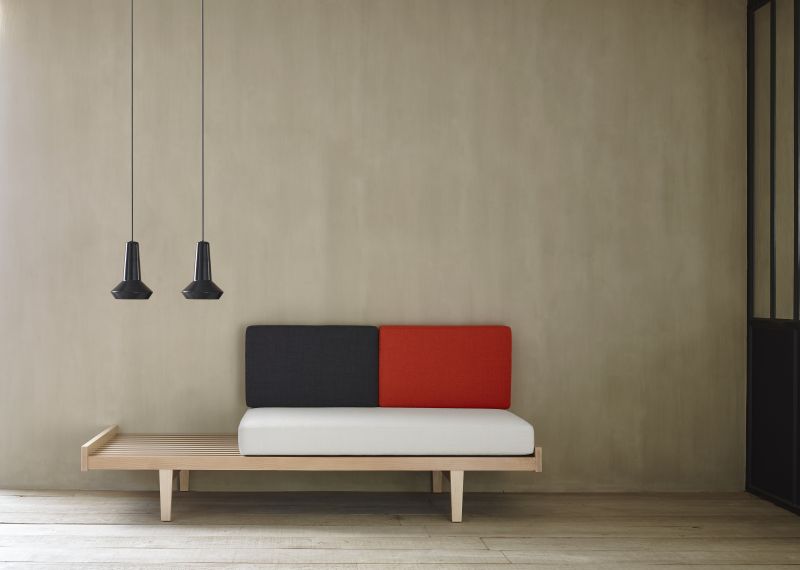 #Cloud daybed
Want to sleep as if you were lying on clouds? Get on this comfy daybed that resembles clouds. Designed to offer comfort, the bubbly mattress invites people to have restful sleep.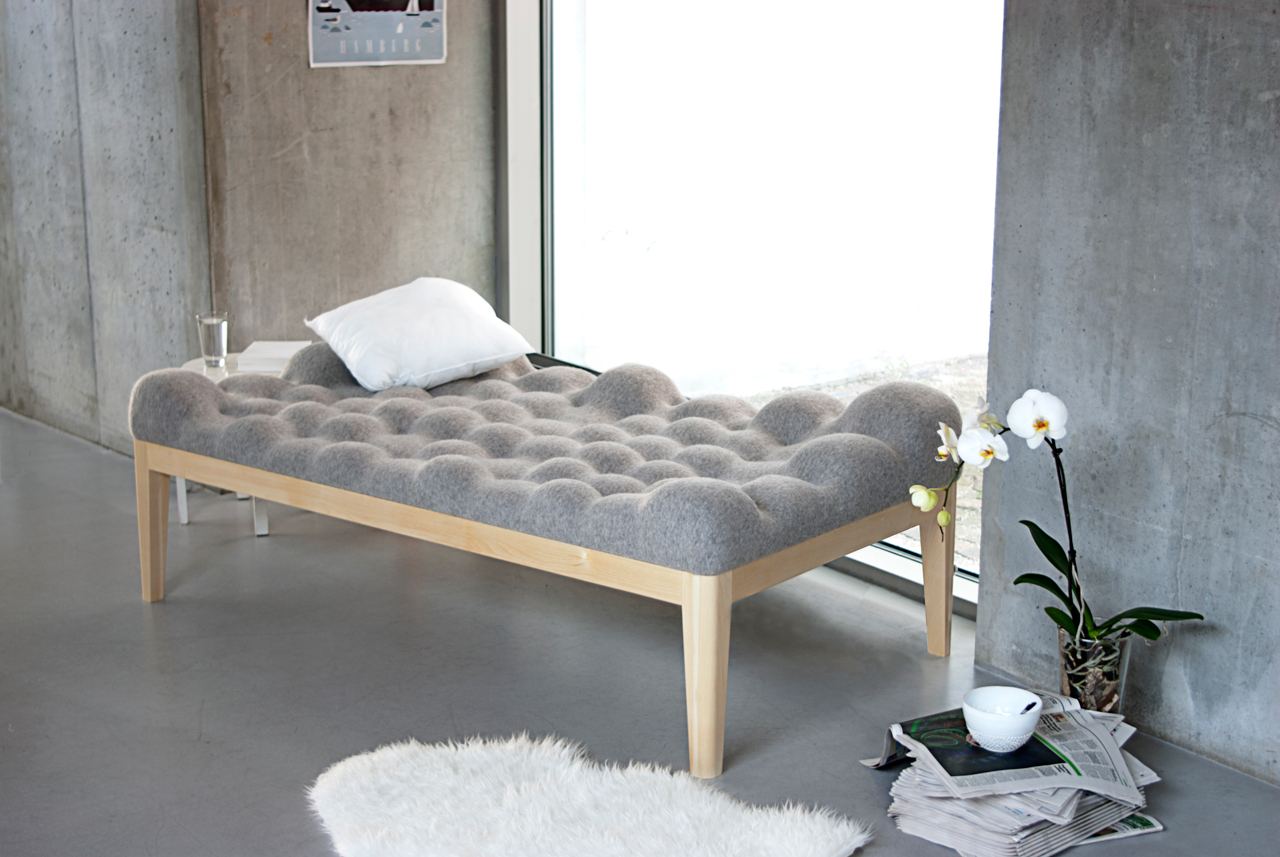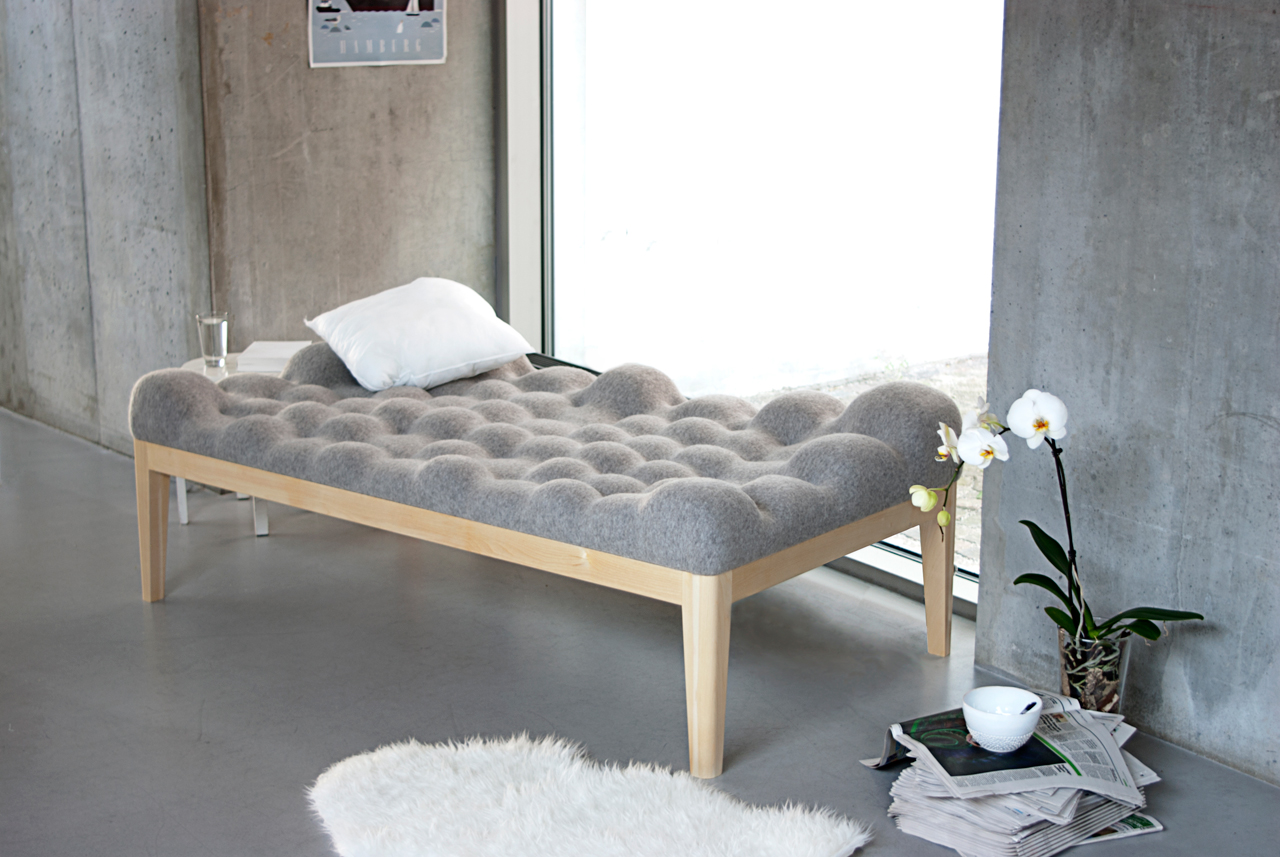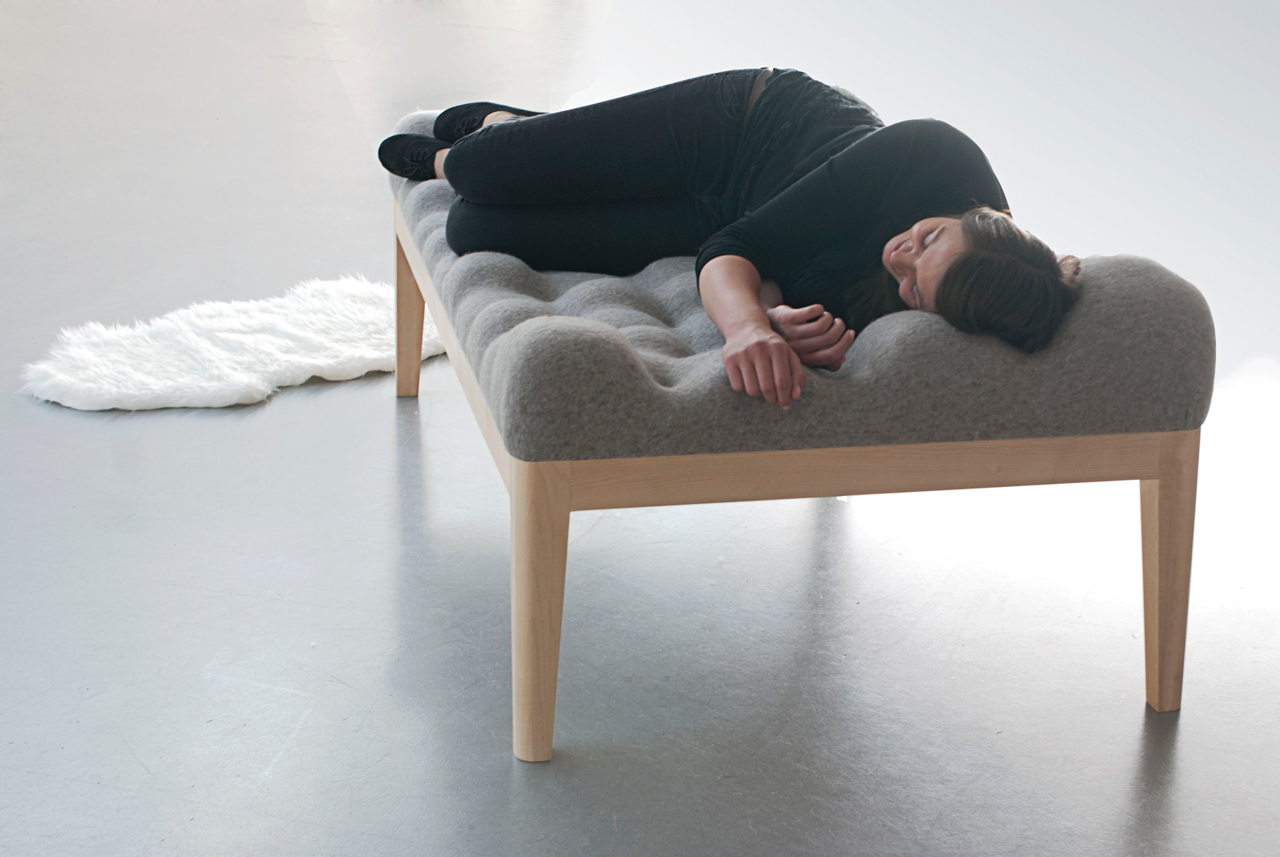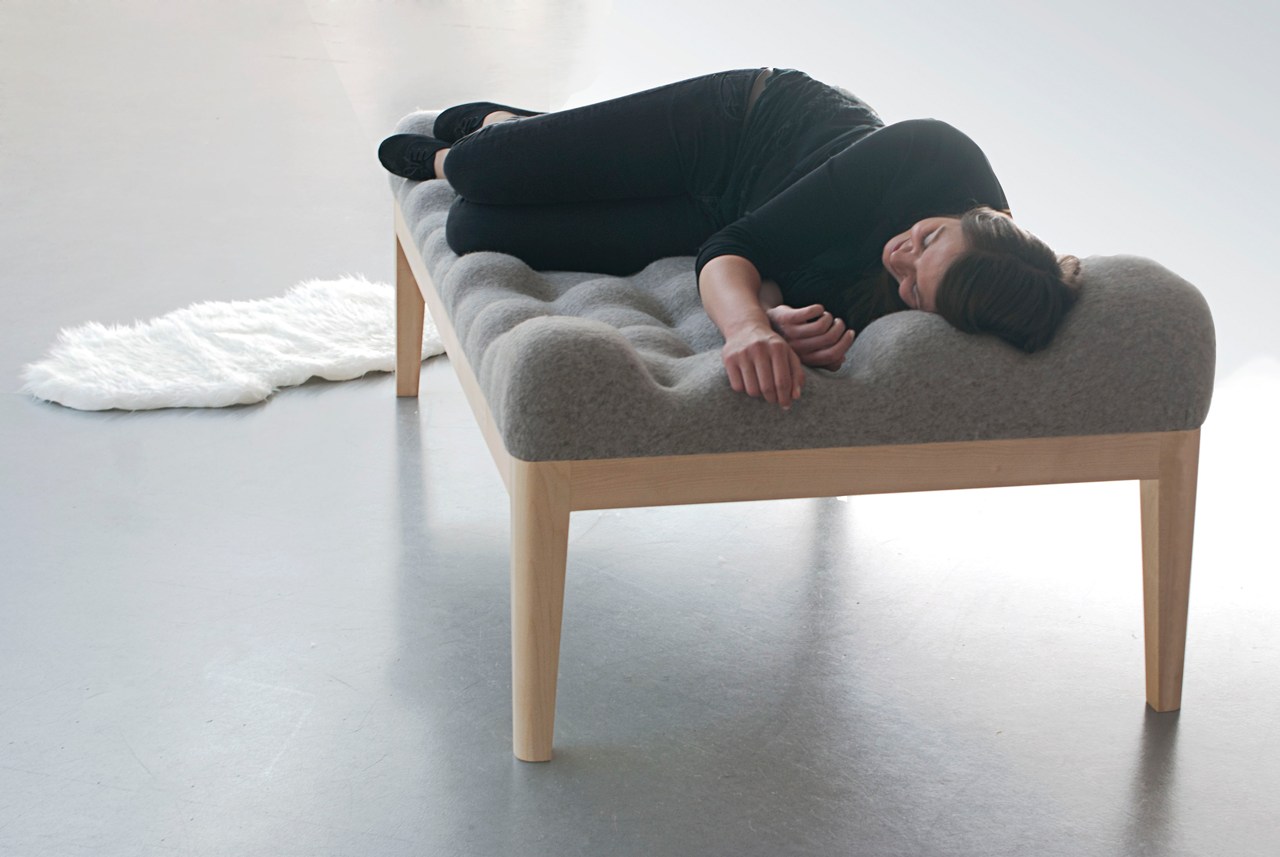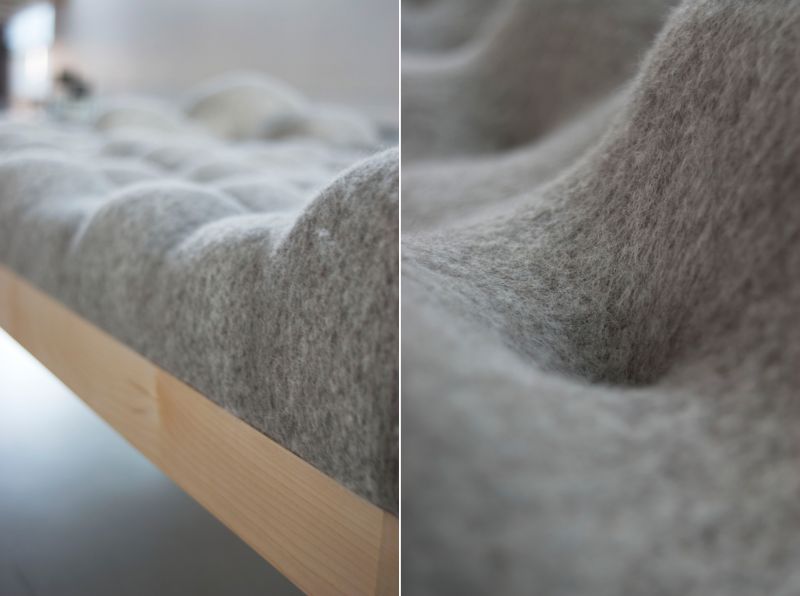 #Camp Daybed by Stephanie Hornig
Designed to promote nomadic lifestyle, the camp daybed by Stephanie Horning is an ultimate pick for people who go camping more often. It is a cozy sleeping bag on legs that you can pack and carry along with you in your car. The best thing about this sleeping bag is that it can be used as a cool sofa and an extremely cozy bed with a warm wrap, plus, it comes with pockets to carry camping essentials. Probably, one of the most practical daybed designs out there!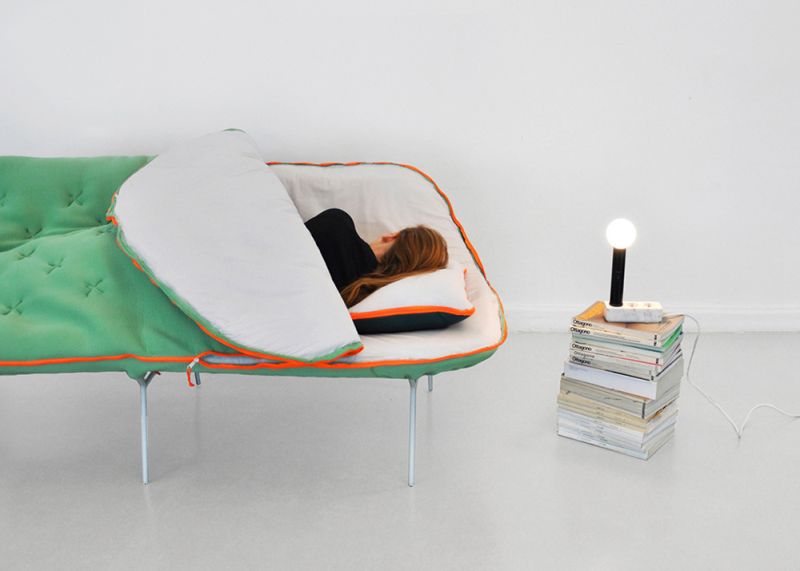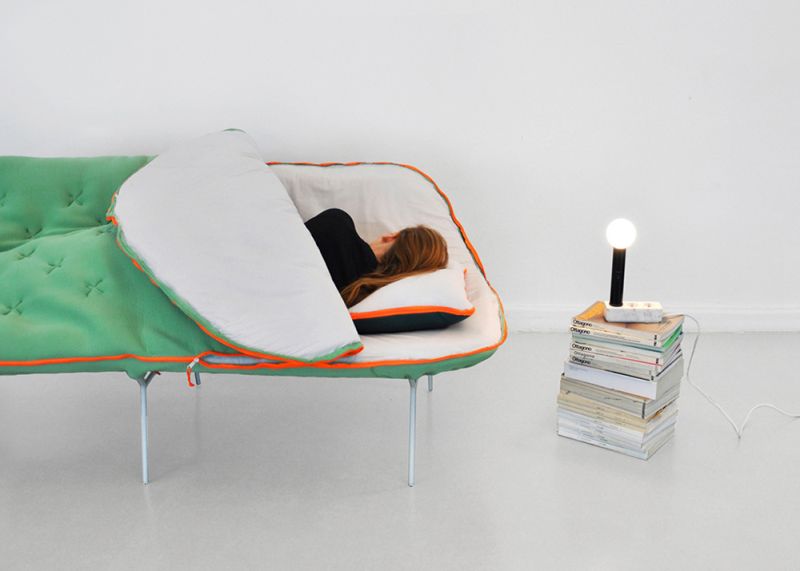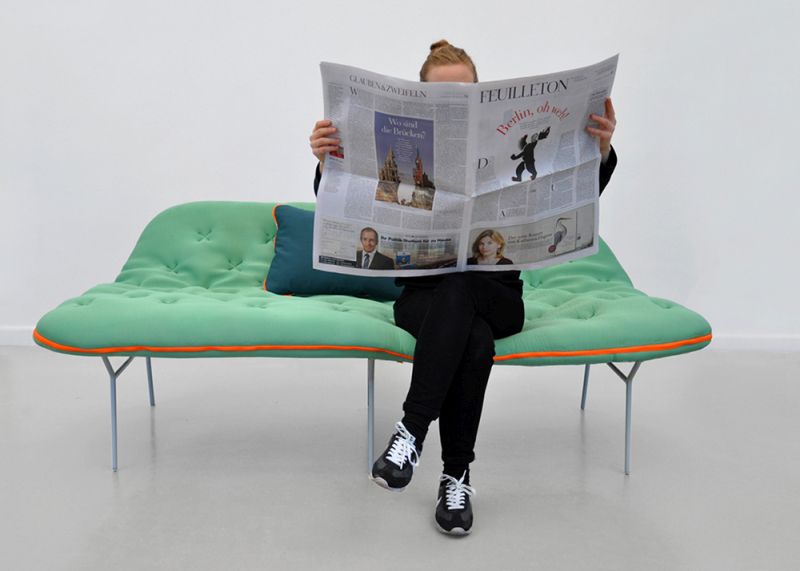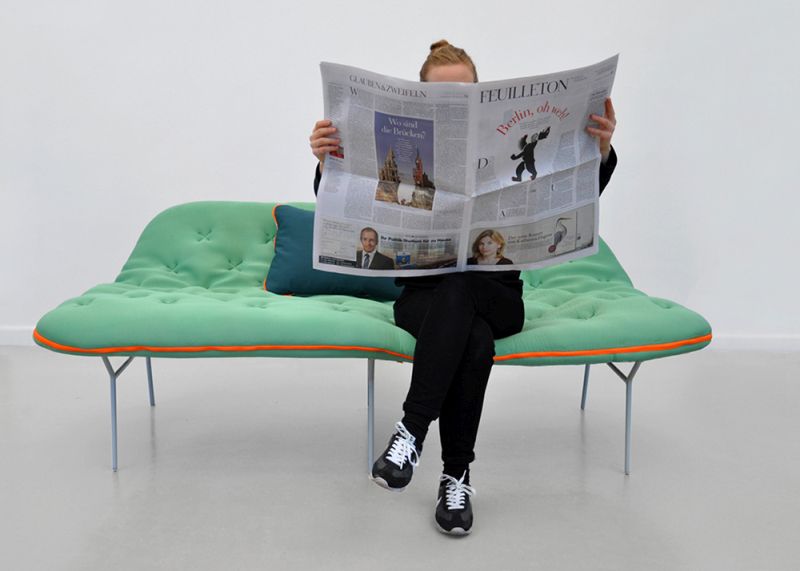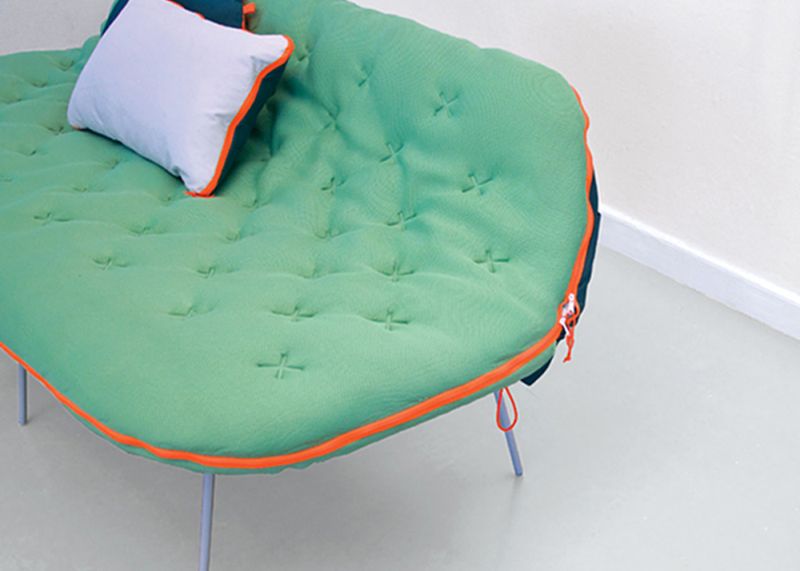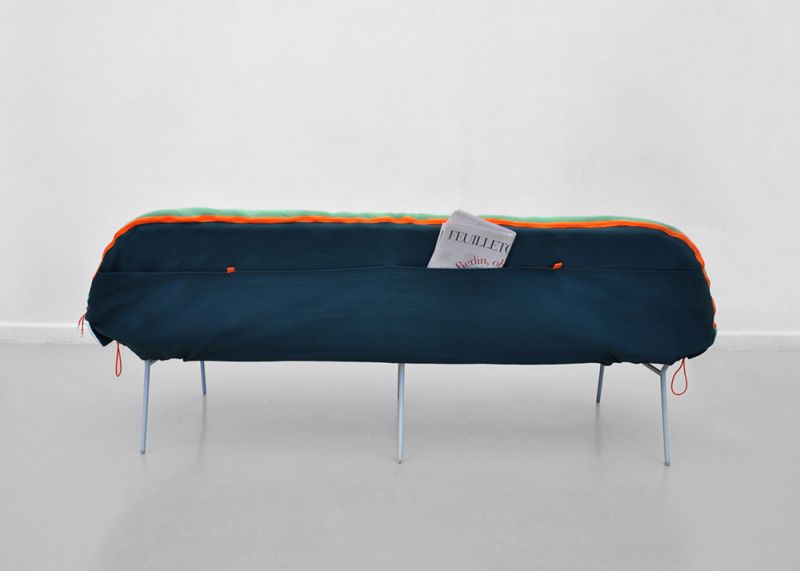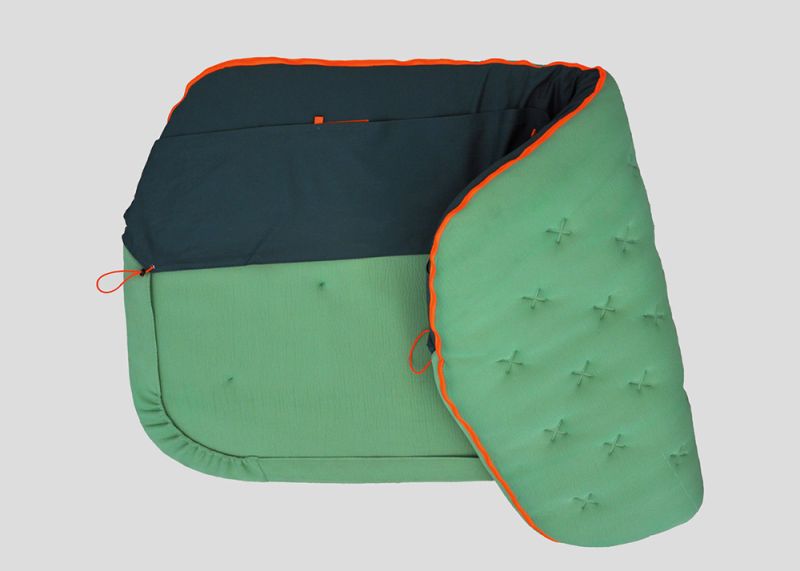 #Daybed by Hyung Suk Cho
This traditional daybed by Hyung Suk Cho is a practical choice for people looking for an interesting piece of furniture. Made entirely of hardwood, the exclusive furniture increases the ambiance of boring spaces with its simple form and functionality.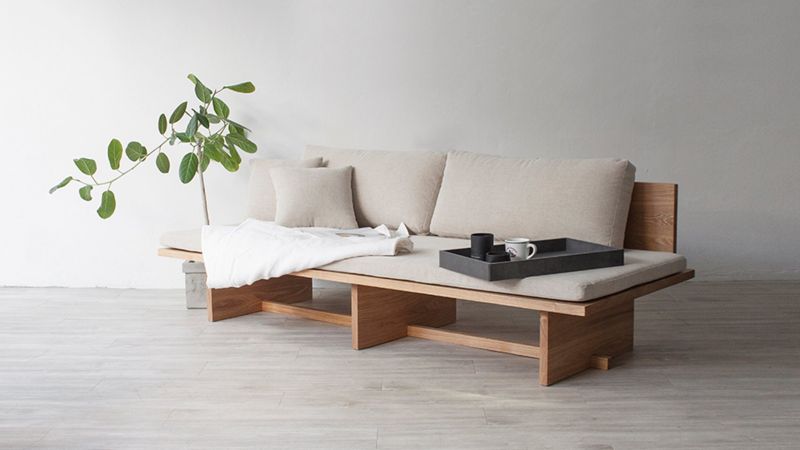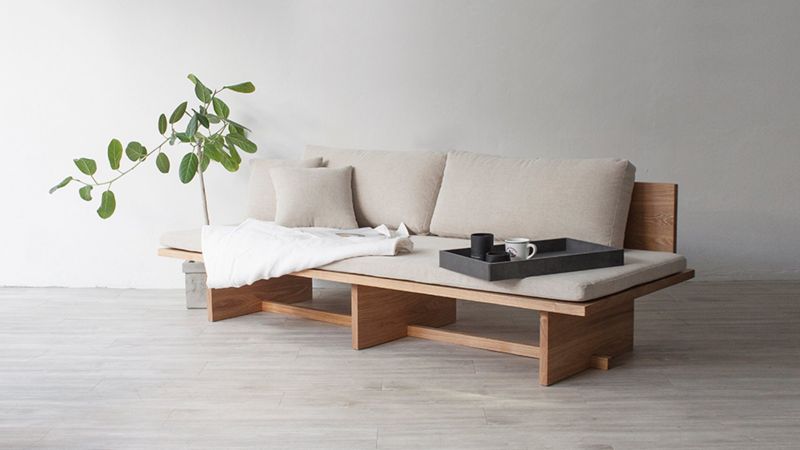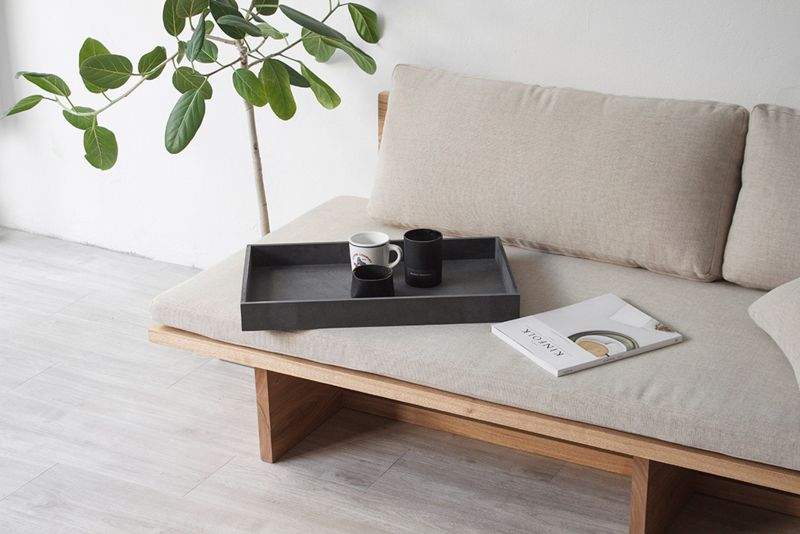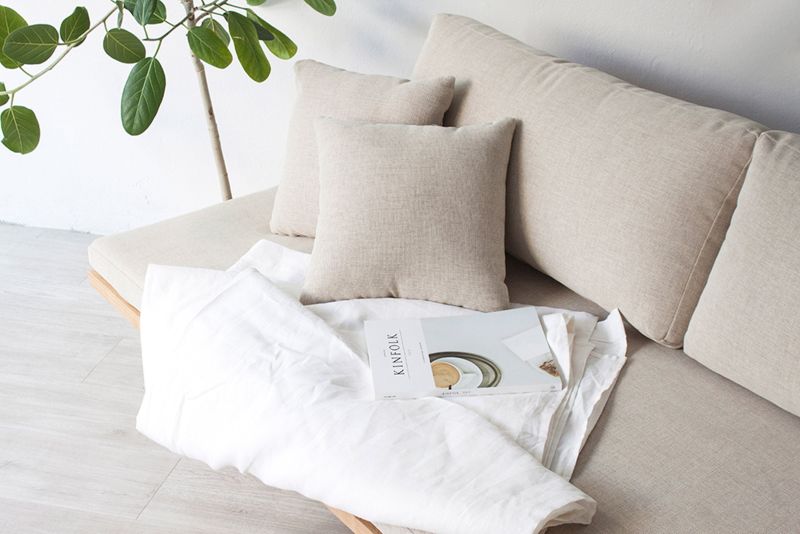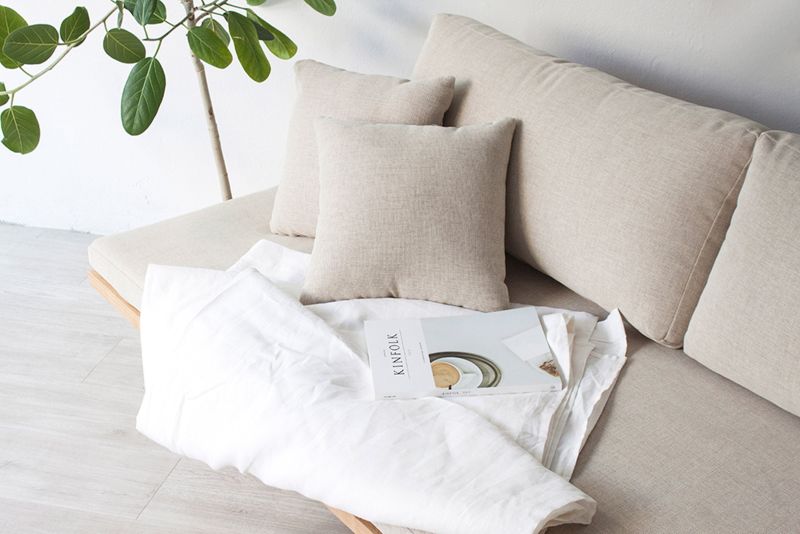 #Timber daybed by Chmara Rosinke Studio
Your interiors will look lively with this Timber daybed by Chmara Rosinke Studio. Crafted using fine quality hardwood, this gorgeous piece of daybed is an awesome choice for adding functionality and comfort to modern home interiors. The best thing about the furniture is that it does not take up much space while still provides a comfortable sleeping space. The daybed can be used as a bench to sit when not in use.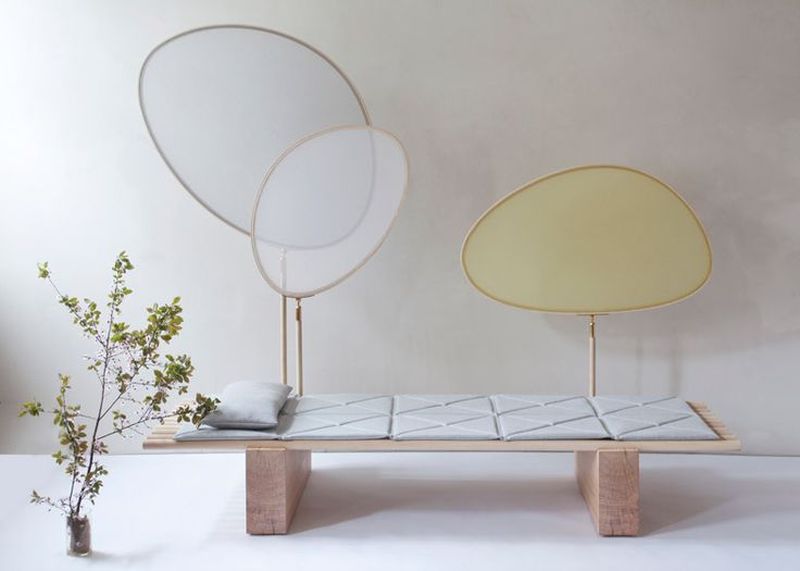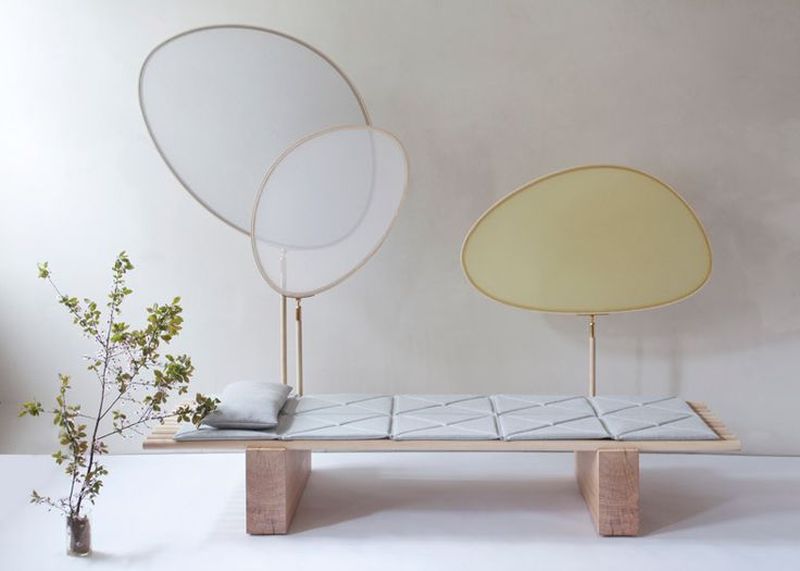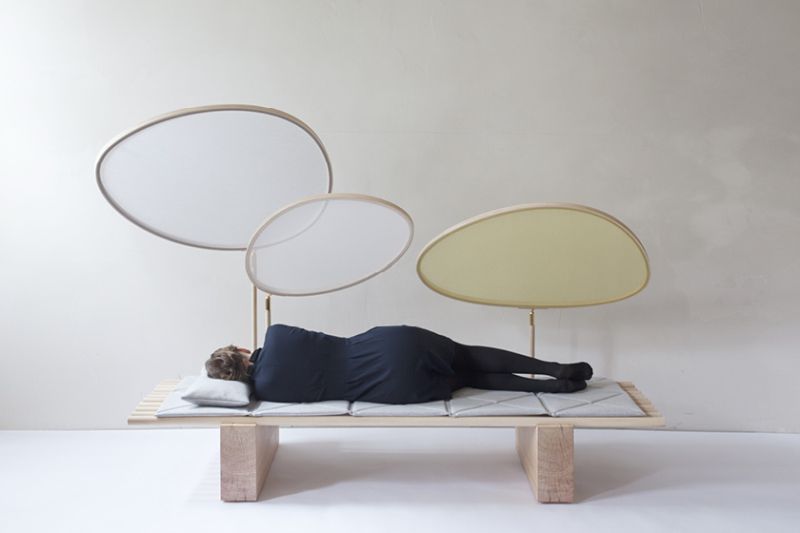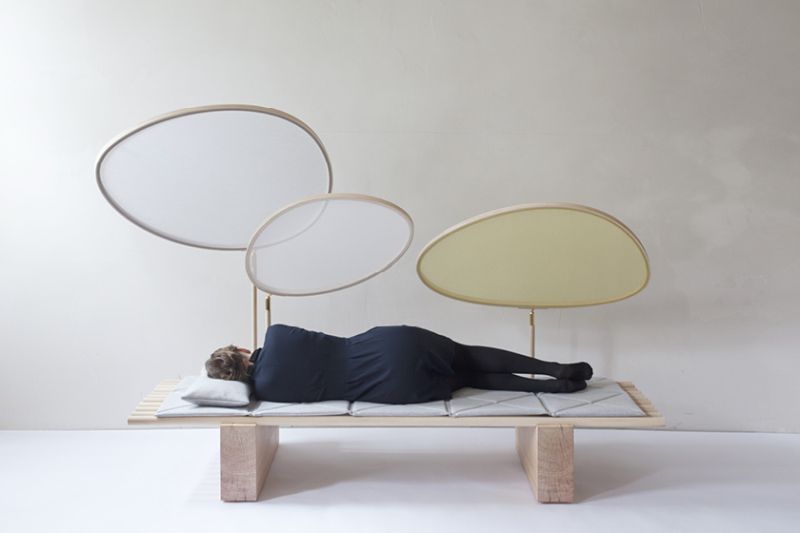 #Daybed by Lim+Lu
Looking for a single daybed that can turn into a double bed when required? This daybed by Lim+Lu is a great choice for you. The stunning daybed comes with a brass base that unfolds an extra level to become a full-sized bed. When opened, the bed accommodates three people comfortably. The elegant bed is available in various appealing colors to go well with any type of interior space.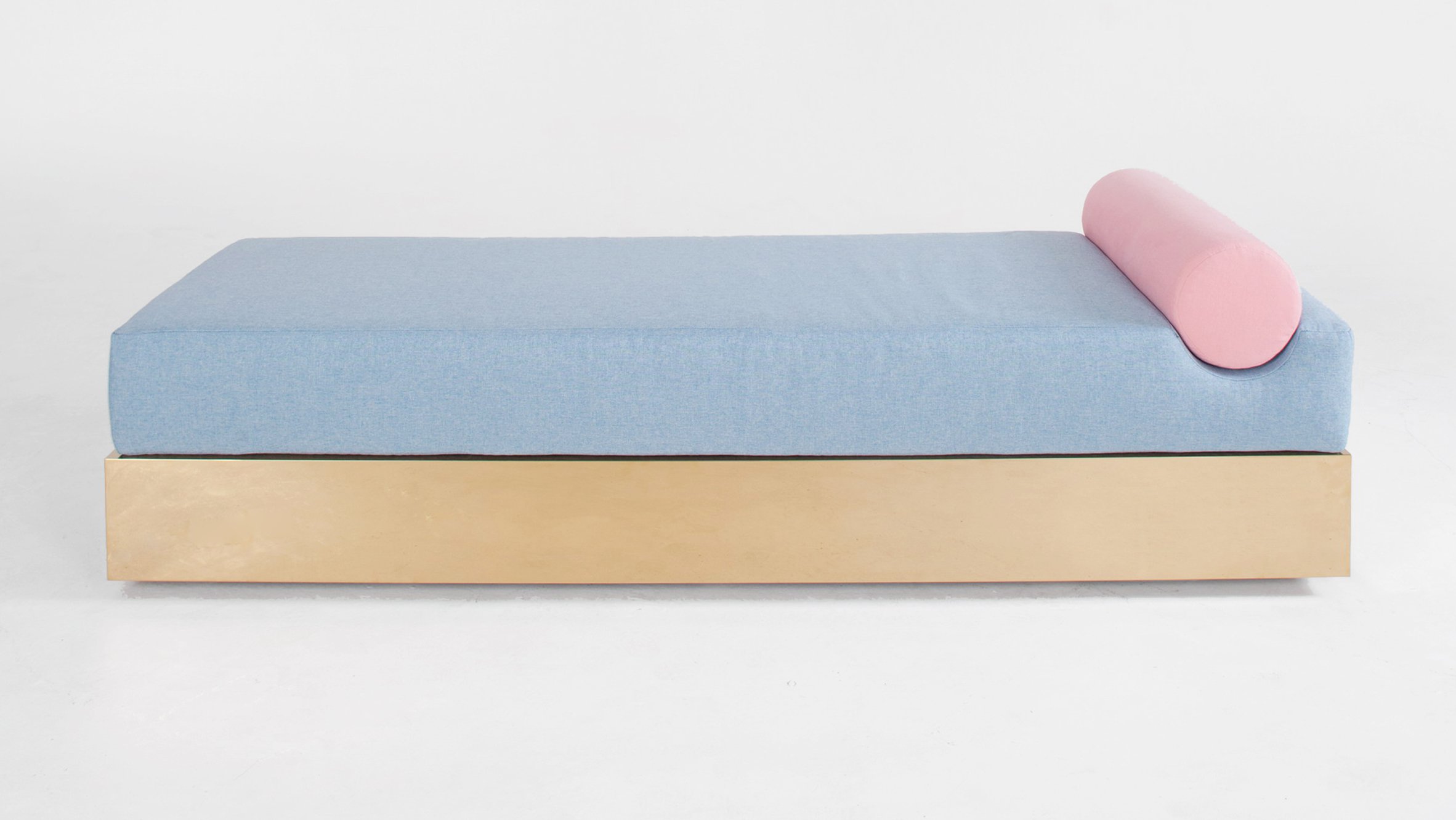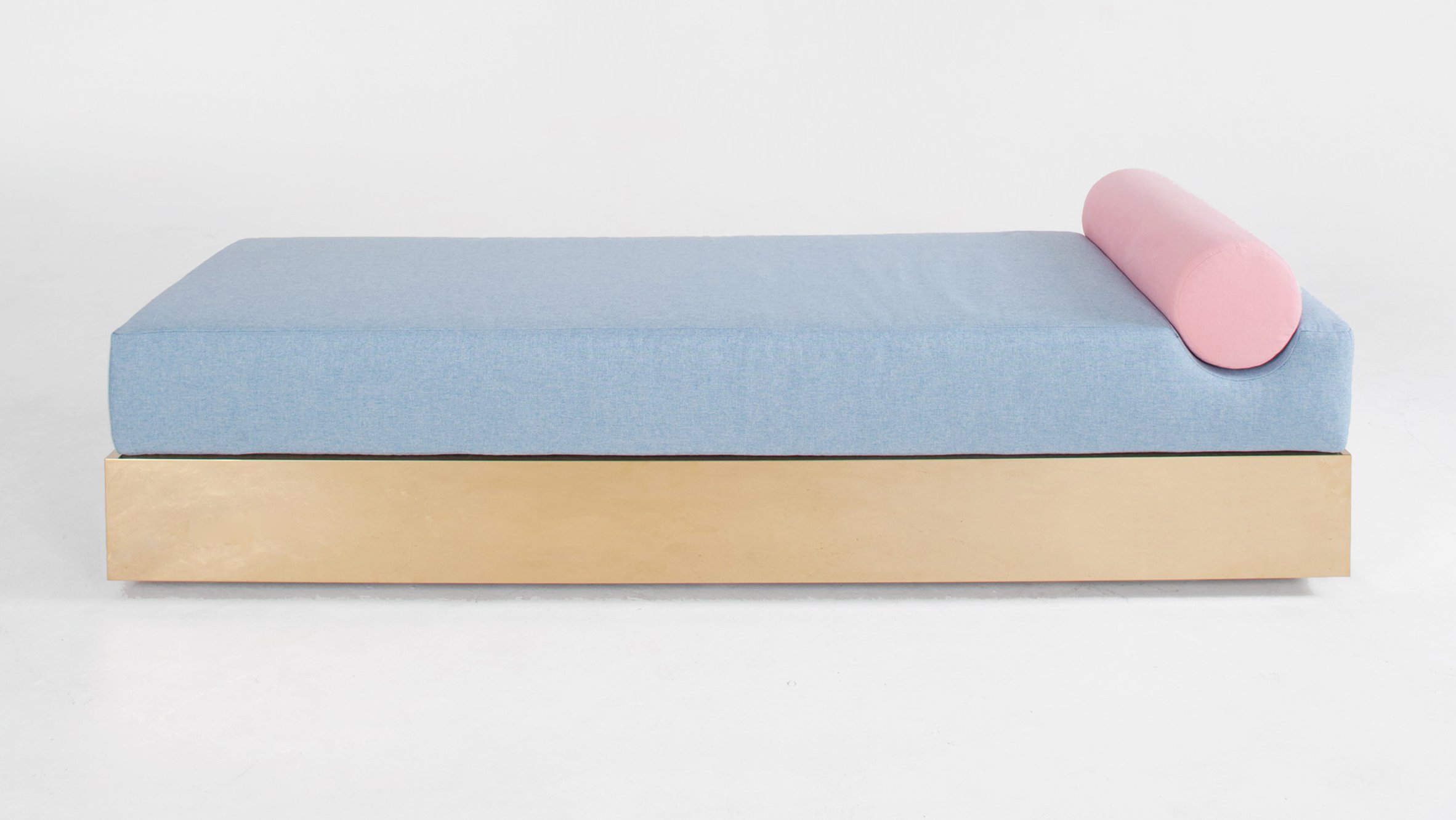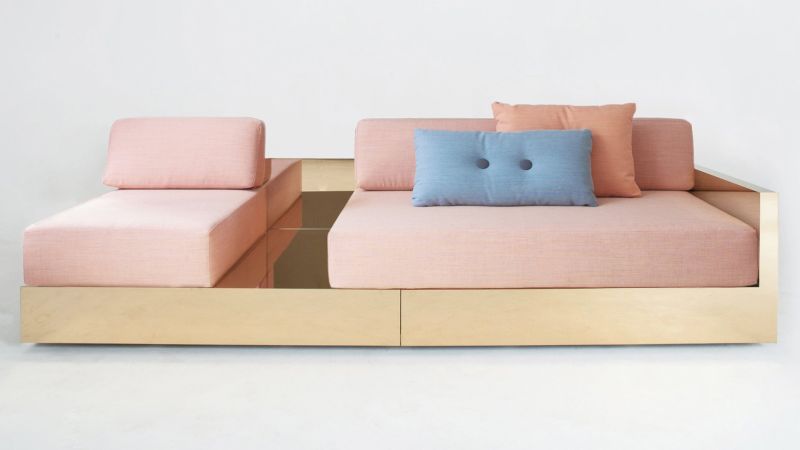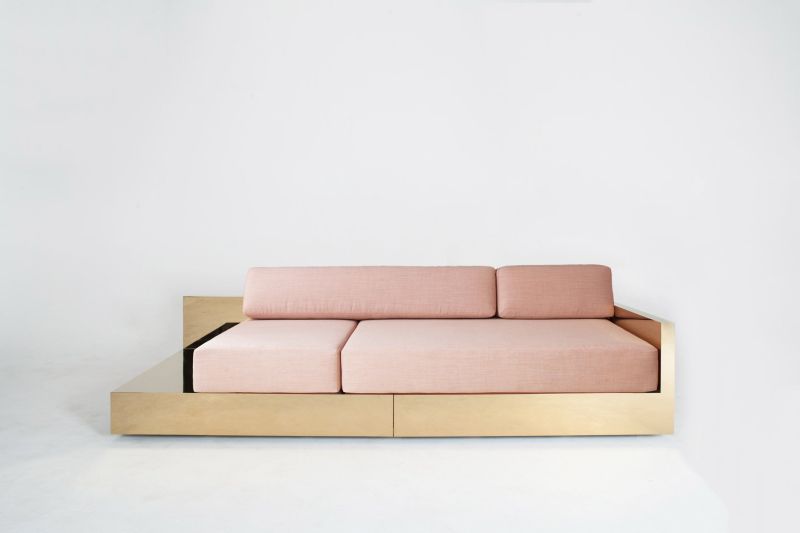 #Daybed by Martin Høgh Olsen
Norway-based designer, Martin Høgh Olsen, has created a minimalist daybed for modern homes to amplify interior appeal. The striking piece of furniture comes with a comfy black-colored mattress that you can pleat when not in use. You can set this lovely lounge bed in your living room or outdoors.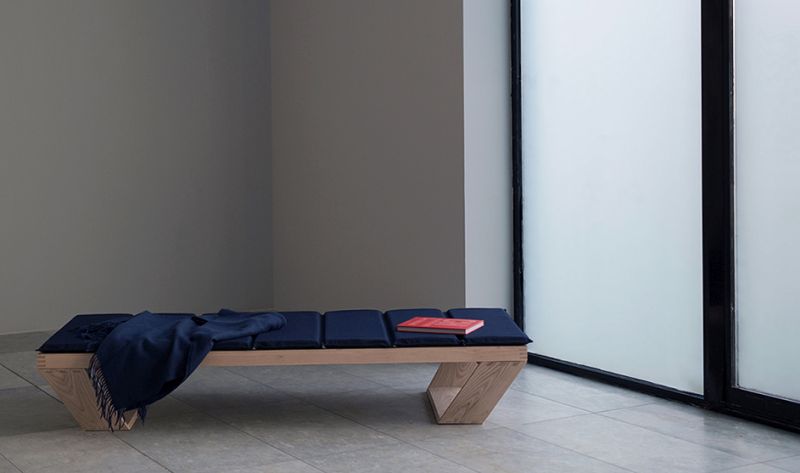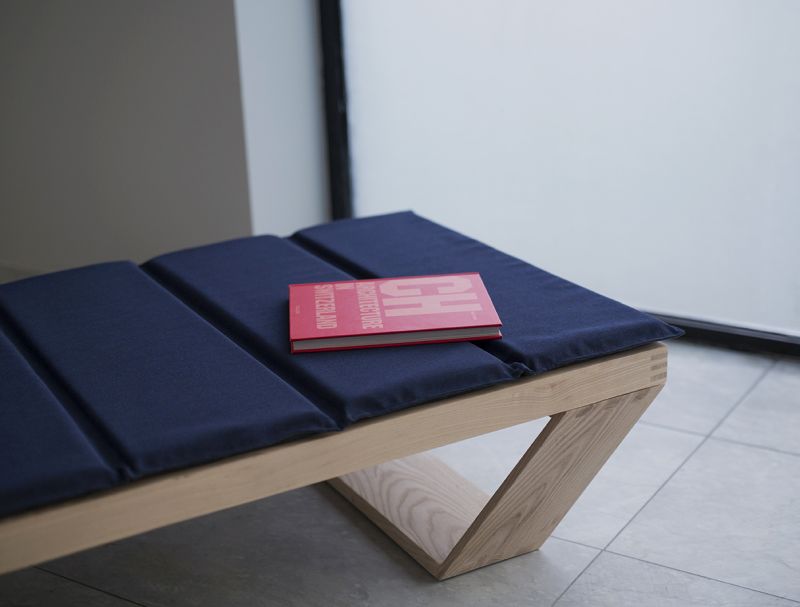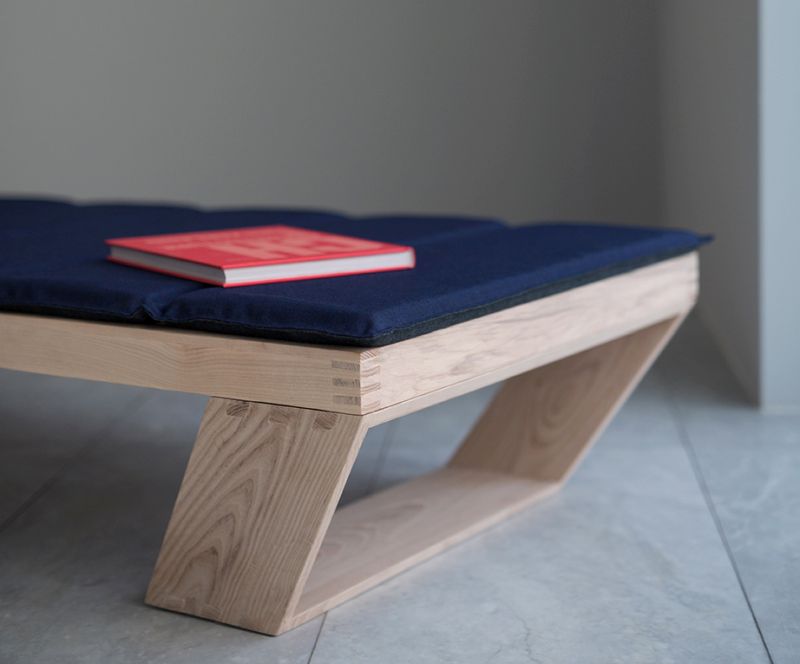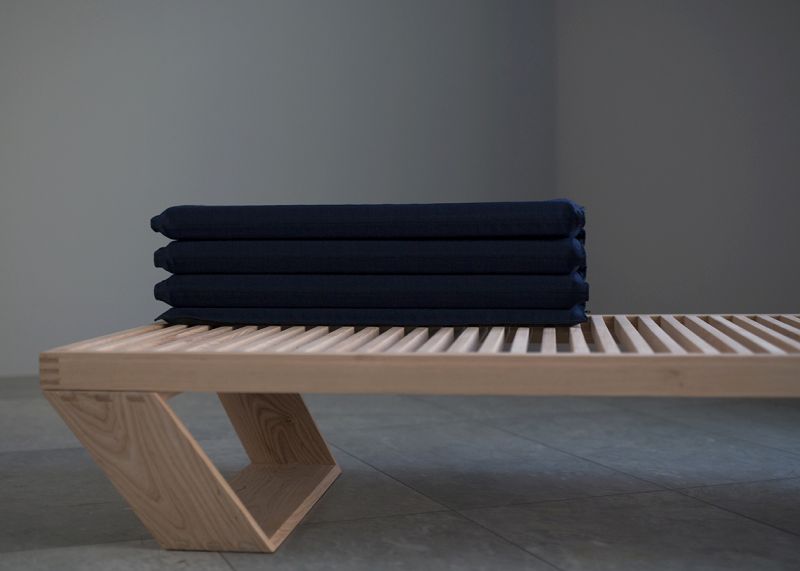 #Couch daybed by Retro Modern Design
Get in this striking brown couch by Retro Modern Design that easily can be transformed into a twofold bed to accommodate two adults. The daybed has a simple mechanism that allows you to unfold the couch to make it a full-fledged bed. This striking retro couch looks incredible in living rooms boasting modern setup.