Delft University of Technology (TU Delft) is renowned for its innovative ideas, fueled by the intellectual breed of students. And this time around, TU Delft research student Arwin Hidding and his project teammate Henriette Bier have something for people who love the cozy corners of their home. Using 3D printing technology, the duo has created a chaise lounge which also doubles as a bed.
The multifunctionality of this modern furniture comes courtesy the variable stiffness design which literally changes shape depending on the need of the user. This change is triggered by the weight of the person sitting on it. The more force the user applies on the back of the chaise lounge, the more it reclines to act as a daybed with comfortable backrest.
For this project, Hidding used thermoplastic elastomers which behave like an elastic material when a certain amount of pressure is applied. This gives the lounge a lightweight, flexible and sturdy form factor.
According to Hiding;
The aim of the project was to develop a 3D printable pattern that would allow control over the stiffness over the material. Variable stiffness is employed in this project as an adaptation strategy to achieve multi-functionality.
The 3D-printed chaise lounge can easily take the weight of an adult without crumbling, yet it is flexible enough to transform into a daybed for a quick nap. The integral strength of the lounge can be attributed to the honeycomb-like design which also adds to the visual appeal.
Since it is an experimental project, you should not get too excited about owning one.
If you want to see it for real, you can check it out at the Dutch Design Week to be held from October 20th to 28th, 2018.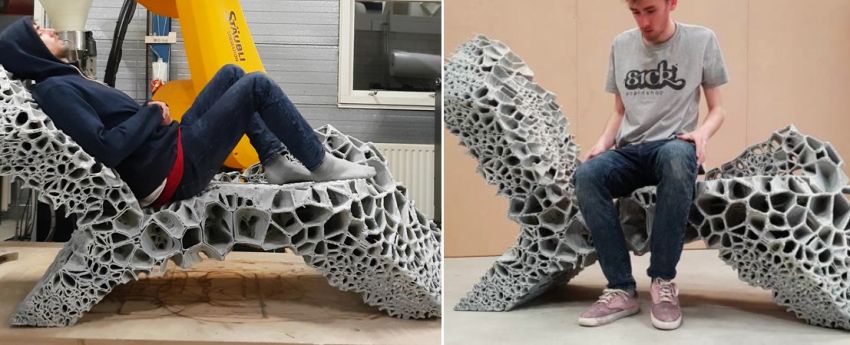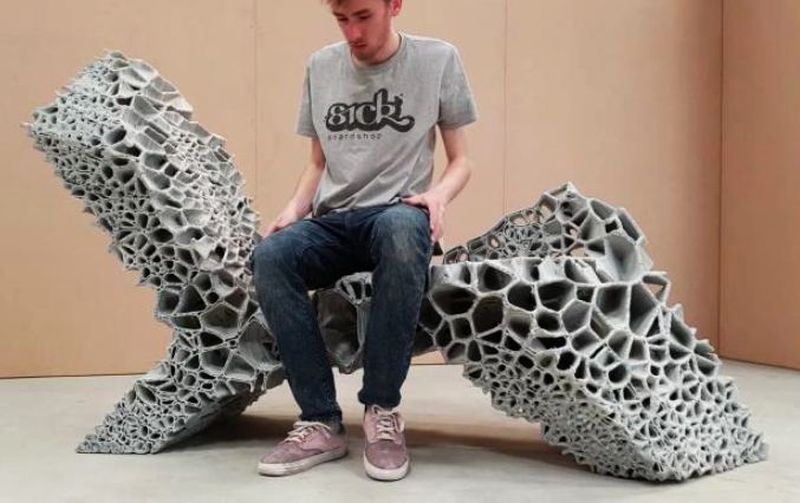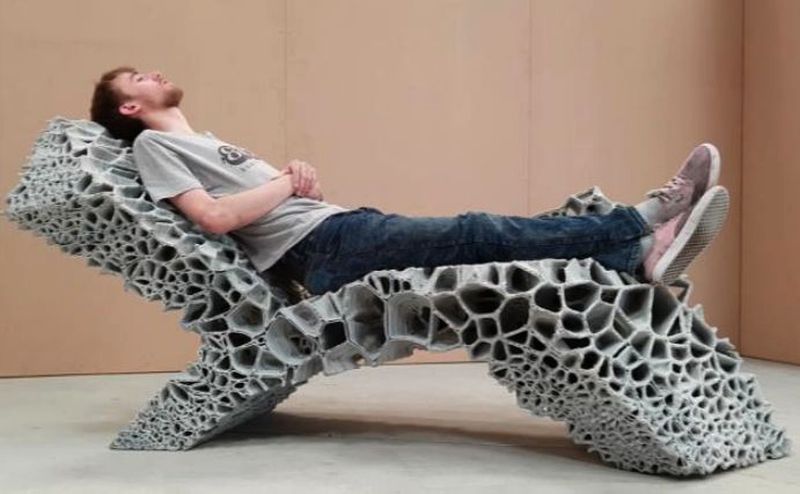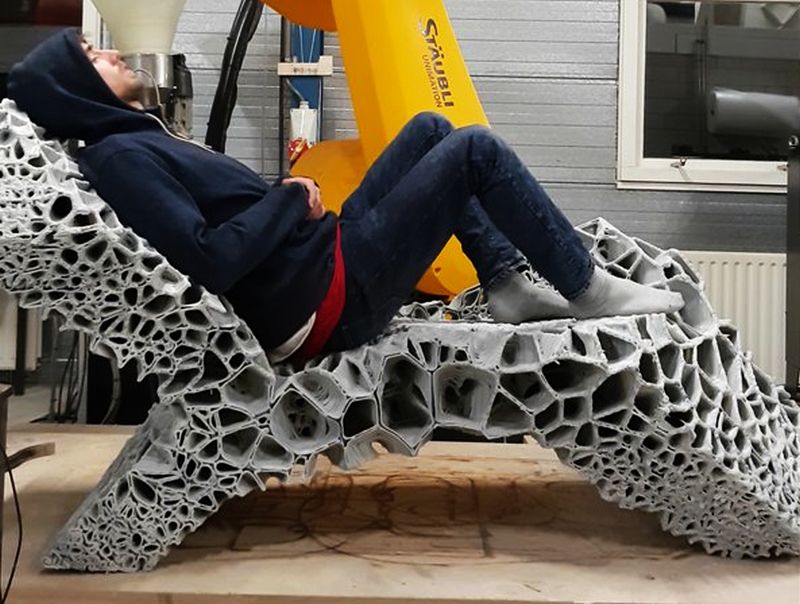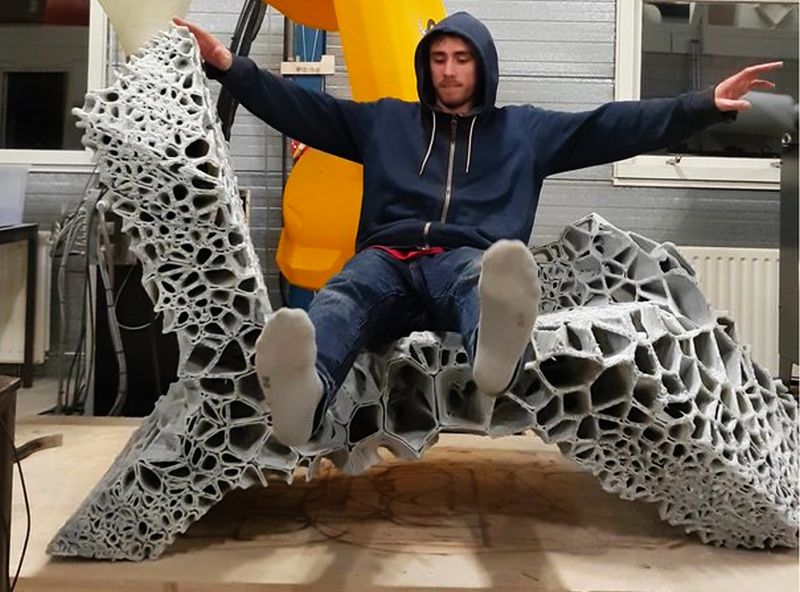 Source: 3DPrint