Imagine you're thirsty in a public building and you suddenly find a water drinking fountain to quench your thirst. But it is not that simple as it seems, because the situation goes awry when you're forced to crane your neck into uncomfortable positions to directly drink water from a tap.
Not anymore, as Industrial designer Alice Spieser has created a dual-necked water fountain dubbed 'Down Up' to easily quench your thirst without straining your neck and body. Spieser has designed the tap for her graduation project at Swiss University ECAL, after observing the problem of students to drink water from taps.
The Down Up tap is 3D-printed in a plastic resin material with two sprouts, offering easy drinking as well as a hand-washing solution. This dual-necked faucet helps water to flow in both upward and downward directions, aptly living up to its name.
The water flow can be controlled with a single hole cut at the end of both the nozzles. To spurt water upwards, you need to block its lower opening with a fingertip so that water is directed towards the top opening. This allows users to consume enough water without requiring any glass or bending into awkward positions.
If left uncovered, the water will automatically flow towards the sinks for users to wash their hands. It's an essential accessory for public buildings to provide masses an effective solution to knock down their thirst with no need of acquiring any funny yogic body postures in public.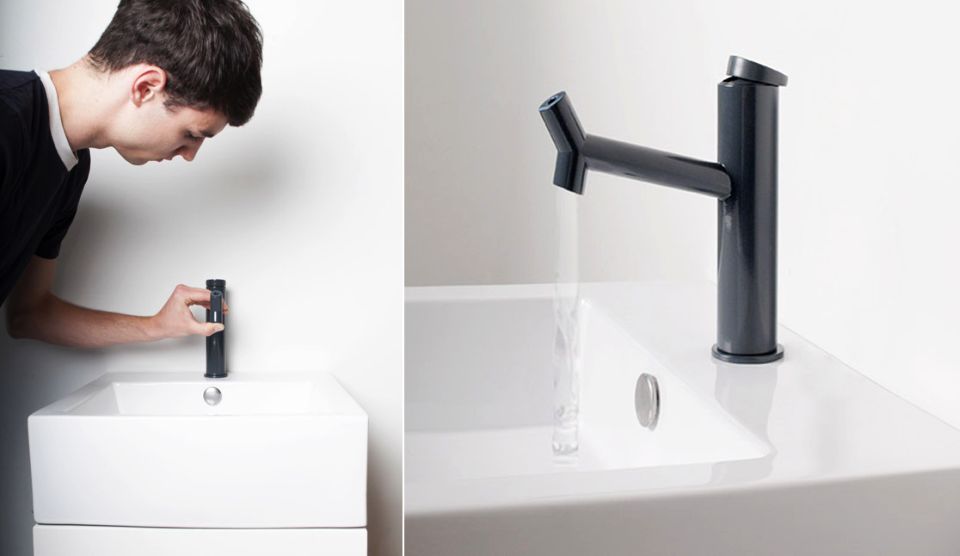 Credit: Dezeen