Austrian design studio Das Happy Medium has created 3D Printed Fist Lamp called Puno to add some character to your home interior. The name of the lamp is derived from the Spanish word 'Puño,' which means 'Fist' in English.
What makes this lighting object unique is its polygonal structure of a hand that holds a straight fluorescent tube light to illuminate the space where it's kept. This lighting fixture is designed to be placed on a table or fixed on a wall – you can pick any style as per your preference.
Using 3D printed technology, the designers have cleverly taken advantage of an exciting design that's functional, but doesn't compromise with the consumers' aesthetic preferences. For manufacturing, the fist is 3D printed first and later it's painted in either black or white.
Furthermore, finishing touches are applied in the designers' studio based in Vienna. Weighing only 0.6 kg and measuring 10 x 50 x 210 mm, the Puno lamp is available in white and black colors. This stylish lamp will set you back €699 (approx. US $743).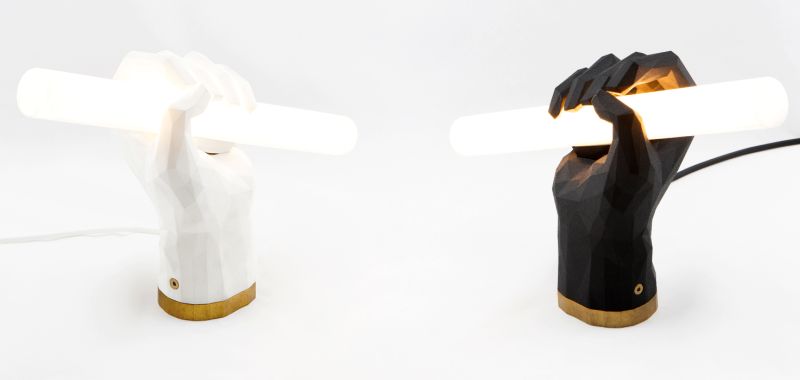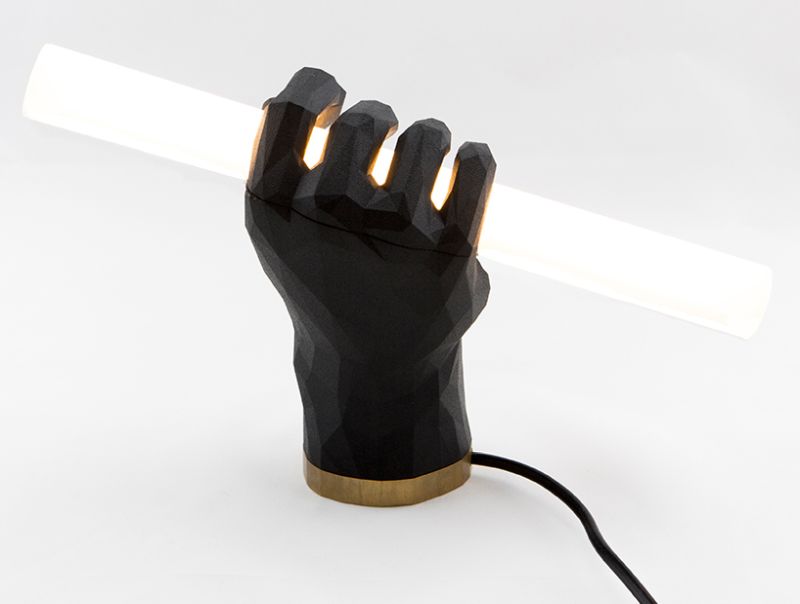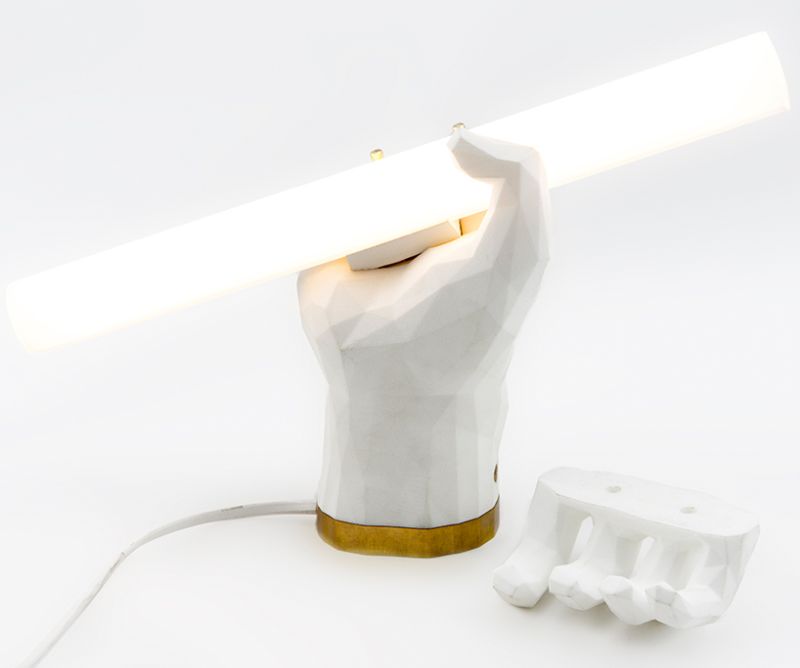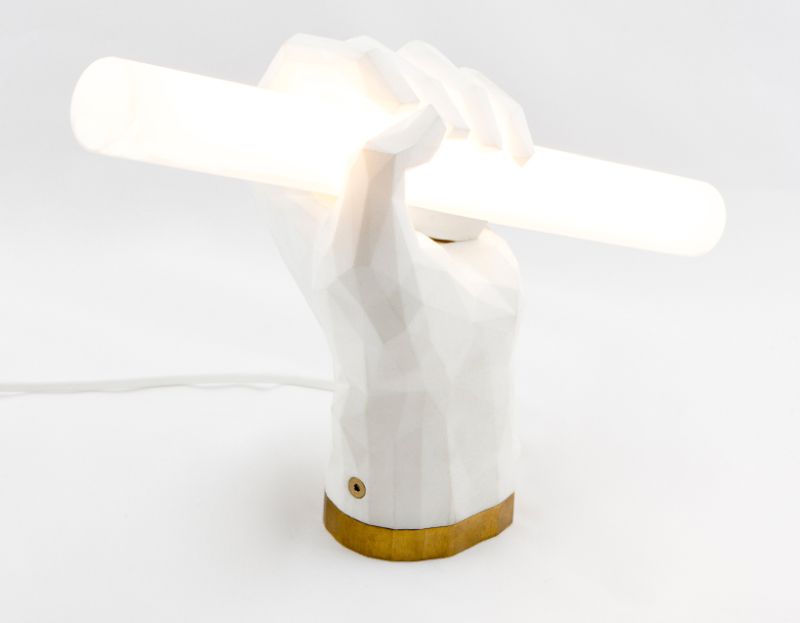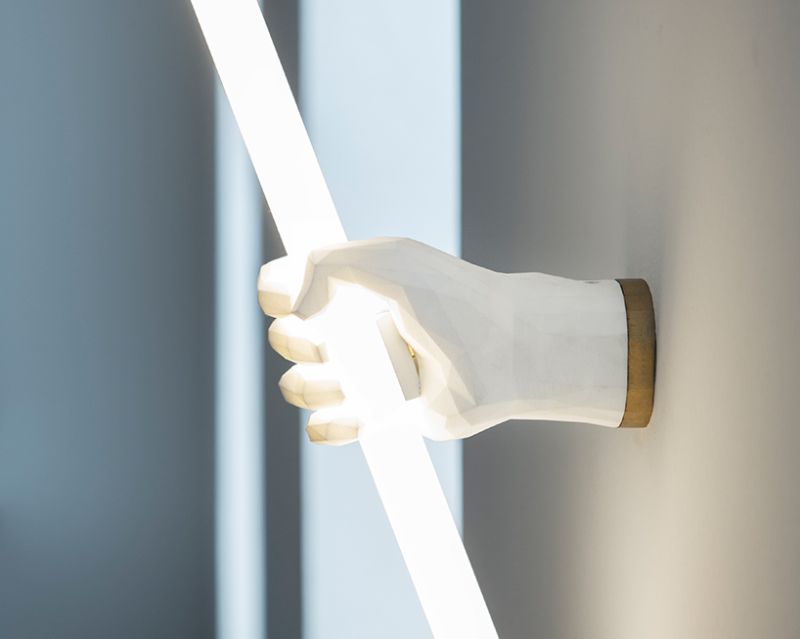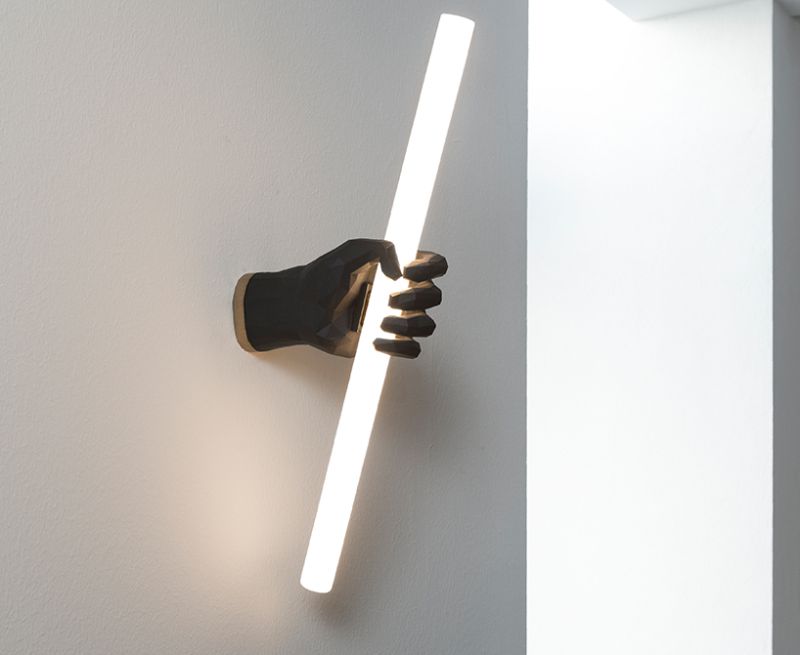 Via: Designboom