New York-based designer Francis Bitoni has cleverly brought 3D printing technology into fashion and home industry by creating some of the most intricate but practical products, like 3D printed Setae Flatware.
Proving that 3D printing technology can be successfully used in kitchen accessories, the team of Francis Bitonti has released the 'Setae Flatware' collection. Manufactured using latest 3D metal printing technology and finished with sterling silver, the flatware supports minimal design that seems to be coming straight out of a fantasy world.
The collection featuring five pieces of metal utensils, includes table forks, desert fork, knife, tablespoon and dessert spoon. The silver flatware features four independent strands that beautifully interweave with each other, offering creative aesthetics to the dining area. This complete flatware collection stylishly merges fantasy and technology together, offering practical accessories that bring intricate charm onto the dining table.
Using technology to produce products supporting intense sophistication, the flatware collection brings luxury and style to your dining table. Unfortunately, the flatware collection is currently unavailable for sale and there is no retail source for the Setae Flatware set so far. But we're surely in love with its spiraling, eye-popping design.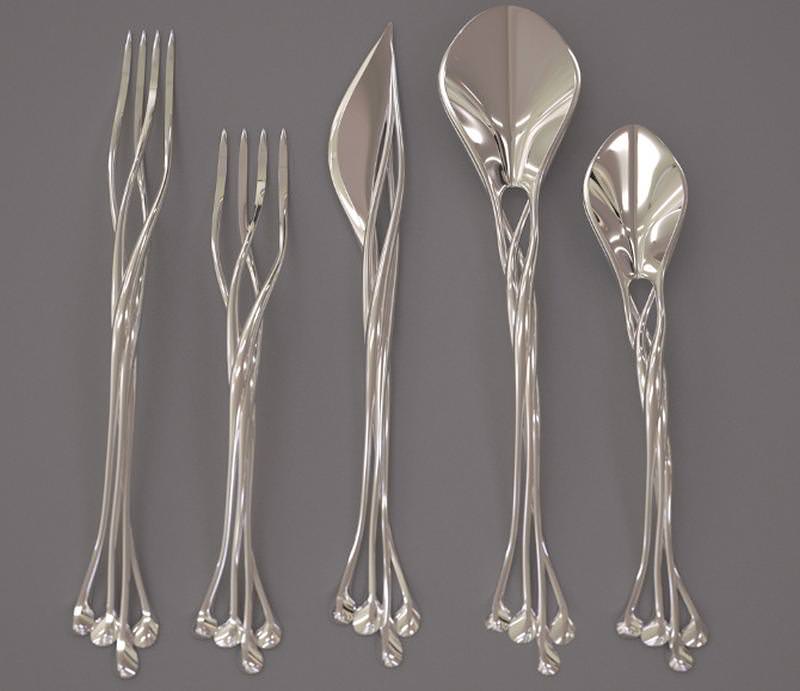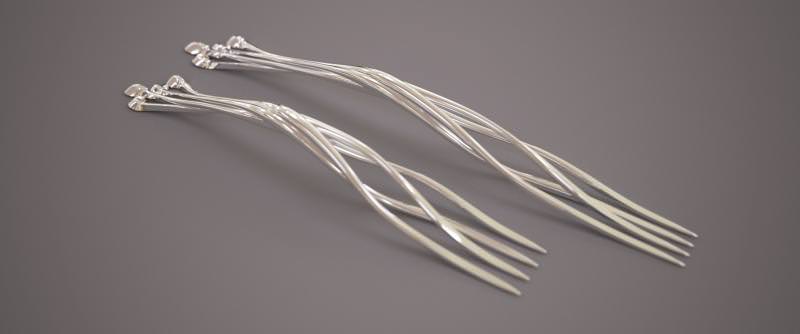 Via: OhGizmo