Spanish designer Humberto Navarro of UNAMO Design Studio has presented his latest design 3MOODS, a transforming furniture that morphs into four different living room sets as per the user's requirements. The design was showcased in a contest held by Lauchbox– firm that organize contests for designers to present their creative designs to the world. This new product offers versatility in its simple design, and is created for those residing in small apartments with very less living space.
This single piece of furniture is made of 100-percent Okoume plywood frame and cushions on the sofa and seats comprises of high density foam for extra comfort. It can be transformed into a bed, a comfy sofa, a chaise lounge and a table to accommodate up to 8 people. So, you can welcome more guests at home, without worrying about extra furniture to accommodate them.
Are you thinking it's more than enough for your home? Well, it doesn't stop here; it still has more to offer as it can also be morphed easily into chair and desk for a single person. The designer has developed full-fledged living room furniture sets in just one product. Now, you don't have to keep looking for one or more space saving furniture pieces for you tiny home because 3MOODS is here offering all in its versatile design.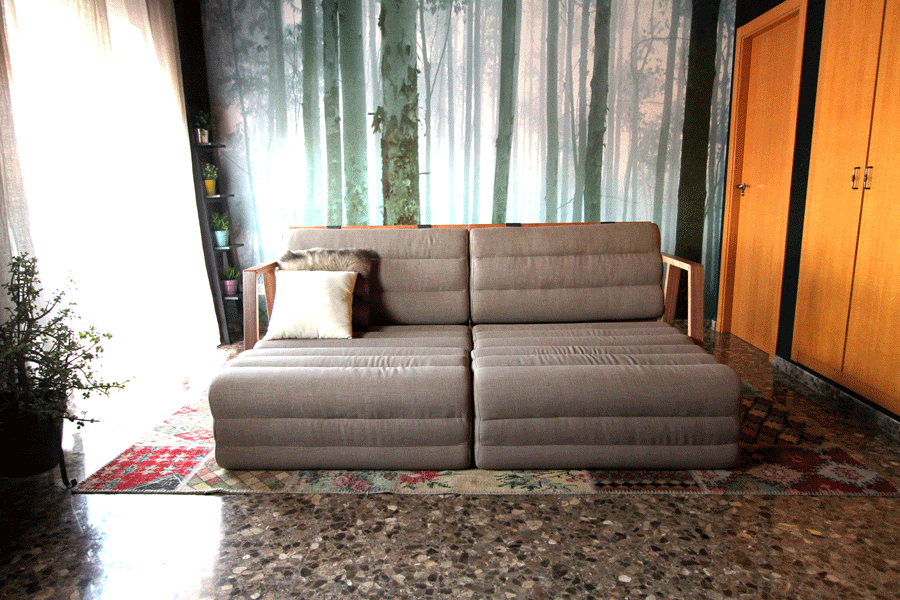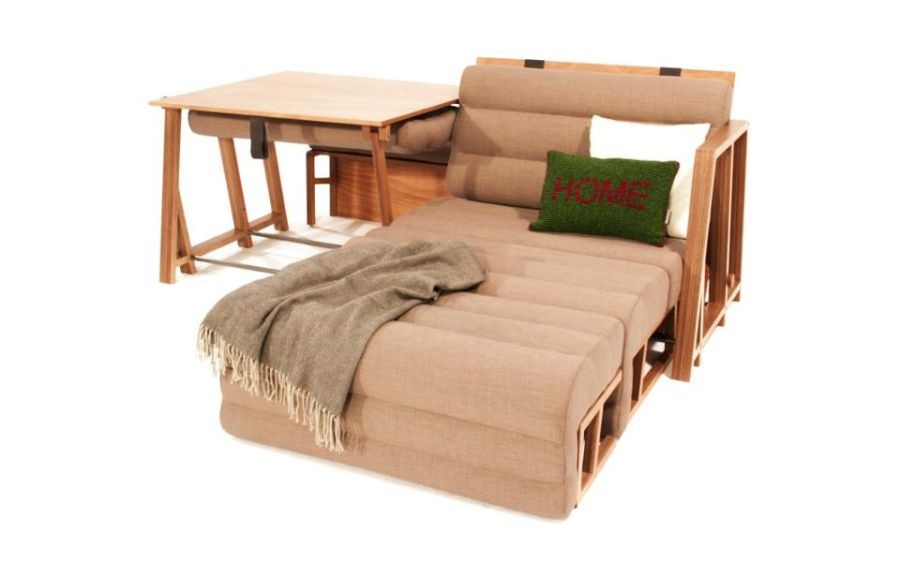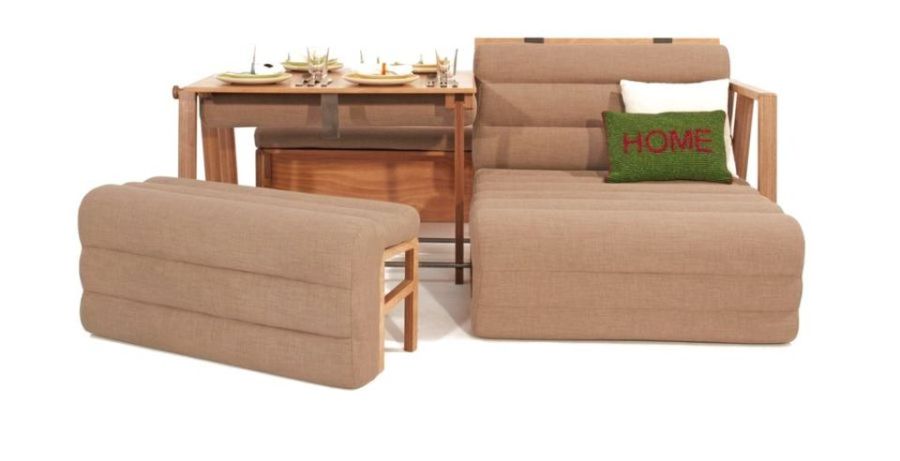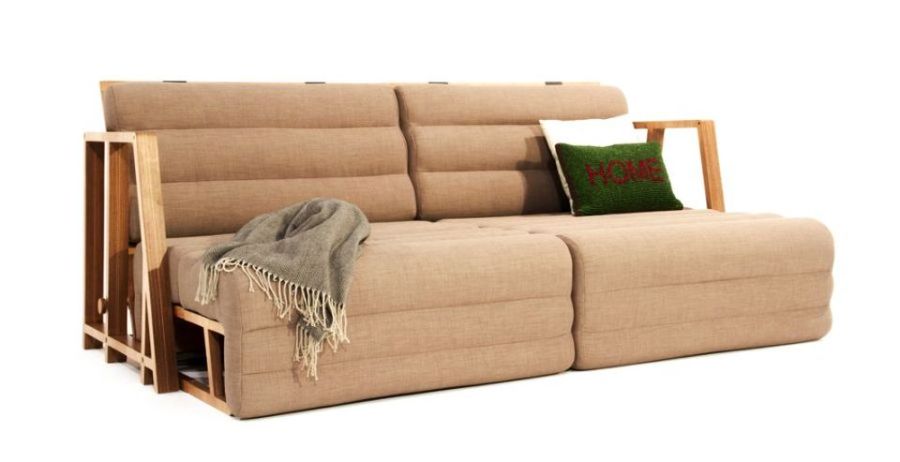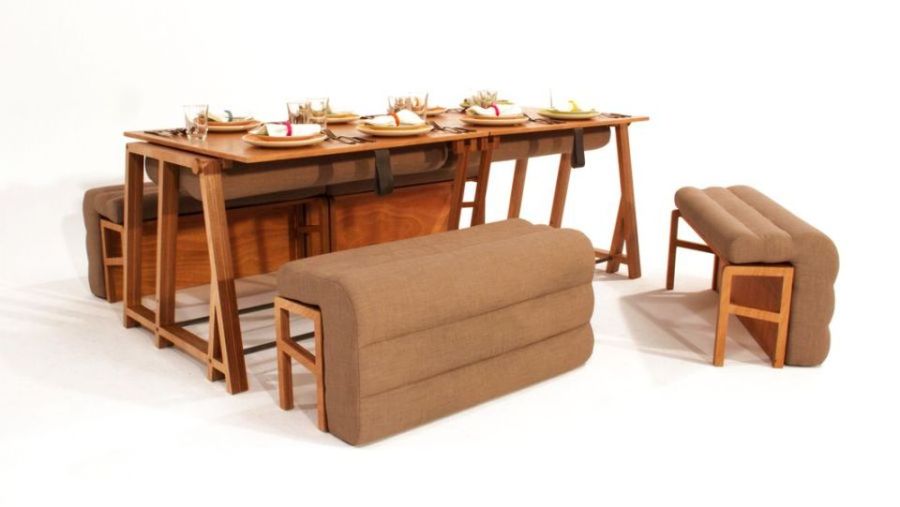 Credit: Infurma