If you live in an earthquake-prone region, it is wise to invest in safety features to protect your home and family. There are few quake-resistant devices to protect your home from devastating tremors but what if the earth shakes up at night when you're fast asleep?
To give us a safety option, different creative inventors have designed useful beds that can protect sleepers from falling debris. Here are three clever earthquake-proof beds that can seal the user inside a protective box at the time of a tremor. Moreover, some of these even make provisions to store enough food and supplies to live until the rescue team arrives. 
This earthquake-proof bed turns into a metal box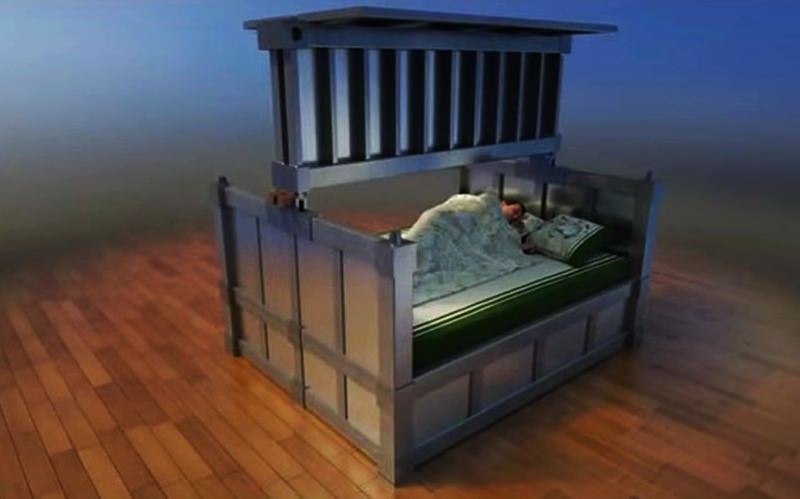 This is the improved version of Wang Wenxi's original quake-resistant bed. This one turns into a metal box when a strong quake strikes. The bed is embedded with a few sensors that on detecting the foreshocks fold the mattress down along with the sleeper into the box-shaped metal body. The comfy metal coffin hides within storage space for a sufficient supply of food, fresh water, oxygen cylinder, and other materials that may be required to keep the user alive while waiting for help.
Good luck earthquake-proof bed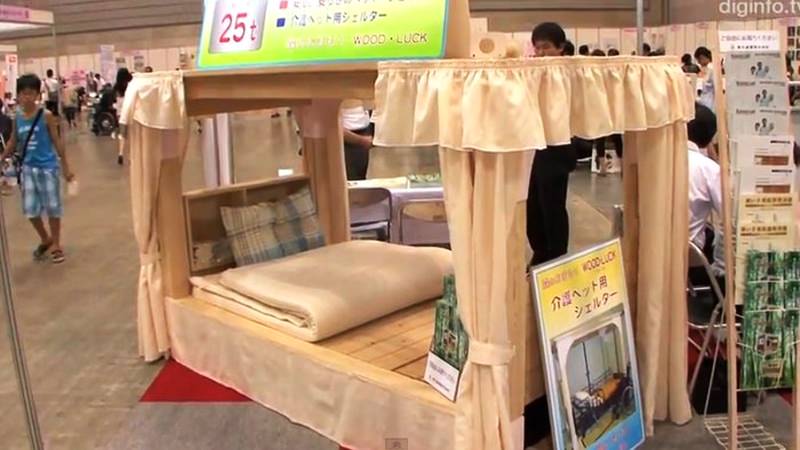 Developed by Shinko Industries Wood Luck, the Good luck bed is created to bring real luck at the time of an earthquake. It is made from cypress wood which is known for its strength. This means the bed can take up to 65 tons of load when the world around is shattering down. It will provide you with the needed shelter and keep you safe even when the most devastating shocks hit your house.
Earthquake-resistant bed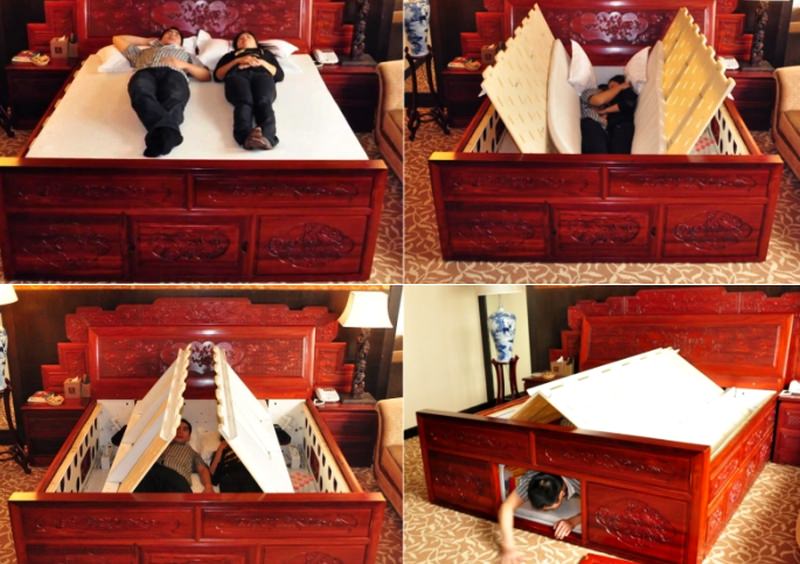 Liyang Zhengxiang Precision Machinery Co., has created this anti-earthquake bed that rings its auto-alarm when tremor reaches a certain intensity. When the bed detects the tremble, the sleeping platform drops the sleeper(s) inside. The joint bites into each other in a dental pattern and form a triangle in order to gain strength and anti-impingement capability. This bed also has storage for plenty of food and water supplies for the inhabitants. There's a small door that helps people to be pulled later.
Well, these were some of the unusually amazing earthquake-proof beds that can help you survive disastrous earthquakes. Some of you may doubt their potential and design. But it's better than being crushed, right?