NOTE: This post was originally published in November 2015 and has been updated with the most recent information.
Italian company Ozzio Italia (a business venture of Pozzoli Group) has recently unveiled its ultra-modern dining table with a unique opening mechanism and space-saving features. Designed to fit into any dining space, the 4×4 extendable dining table is a space-saving furniture that can elevate the simplicity of your house interiors to a new level.
Fashioned to elegantly fit into any kind of interior space, 4×4 is not like any other dining table. It's thoroughly built with crossed steel legs, wooden tabletop, and additional space-saving elements to help you make the most of your available area. Extendable in nature, the wooden tabletop can be easily lengthened according to personal requirements.
This table with a height of 76 cm, measures 200 x 100 cm in its non-extended state and can be extended up to 254 x 138 cm to easily accommodate up to 10 people. The tabletop is made from solid wood with a veneer surface, while the frame is made using solid steel that is later lacquered with graphite matte.
The minimalist dining table is available in three contemporary wooden colors – oak old, grey oak old and wild oak nature. Priced at €3,526 (~ $4,008) on Pozzoli Shop, the table weighs 104 kg and is delivered pre-fitted.
So, if you are a shoebox dweller and have less space to accommodate a full-sized dining table, then Ozzio Italia's 4×4 extendable dining table is what you want to enjoy rustic rain showered by its artistic design.
Recently, one of our readers contacted us to inquire about some details of the extendable dining table like pricing, lead time and shipping cost to the US. We immediately got in touch with the Ozzio team to know the answers. They were spontaneous in addressing our queries.
Here is the complete discourse of questions from our reader, and answers Ozzio Italia team provided us with.
HomeCrux: Ozzio website shows two different base finishes and nine different tabletop finishes. Which of these are available for purchase?
Ozzio team: We do have three finishes for our 4×4 table base and many top finishes (we are launching new ones at the Salone del Mobile 2018). All of them are available for purchase at our authorized retailers.
HomeCrux: The $3,200 sale price is for any of those 2/9 finishes?
Ozzio team: We are a relatively small company and all our products are handcrafted in Italy, therefore the price of our tables varies according to many factors. We have a network of very trusted authorized dealers all around the world.
We obviously provide MSRPs but every single dealer name its own price and sales conditions, so the price for the same products could differ from dealer to dealer (as happens with anything else). $3,200 sounds a bit too good to be true. I can anyway confirm you different tops carry different prices.
HomeCrux: The table in expanded form measures 254 x 138 cm, correct?
Ozzio team: Correct.
HomeCrux Reader: Where do you ship from, the lead time and the shipping cost? I live in Old Saybrook, Connecticut.
Ozzio team: We have dealers in the USA: Please reach this contact to find a retailer in your area.
RESOURCE FURNITURE
Contact Person: Ms. Mariel Maia
969 Third Avenue at 58th Street
4th Floor, New York, NY 10022
t: +1 212 753 2039
[email protected]
HomeCrux: Do you sell any matching chairs with this table?
Ozzio team: We have chairs with a wooden base you can easily match with most tops. Check out our Blues Chairs.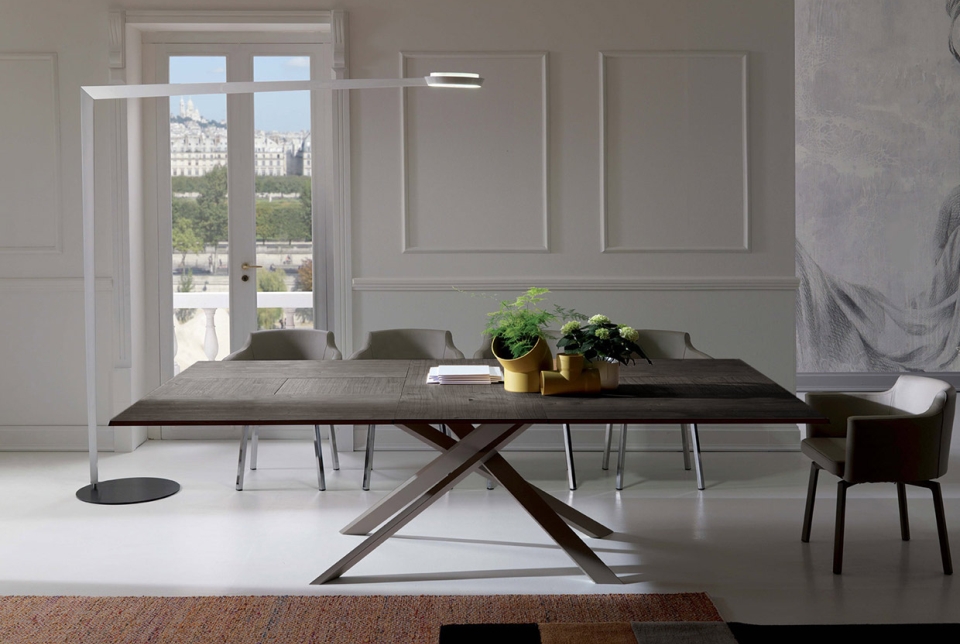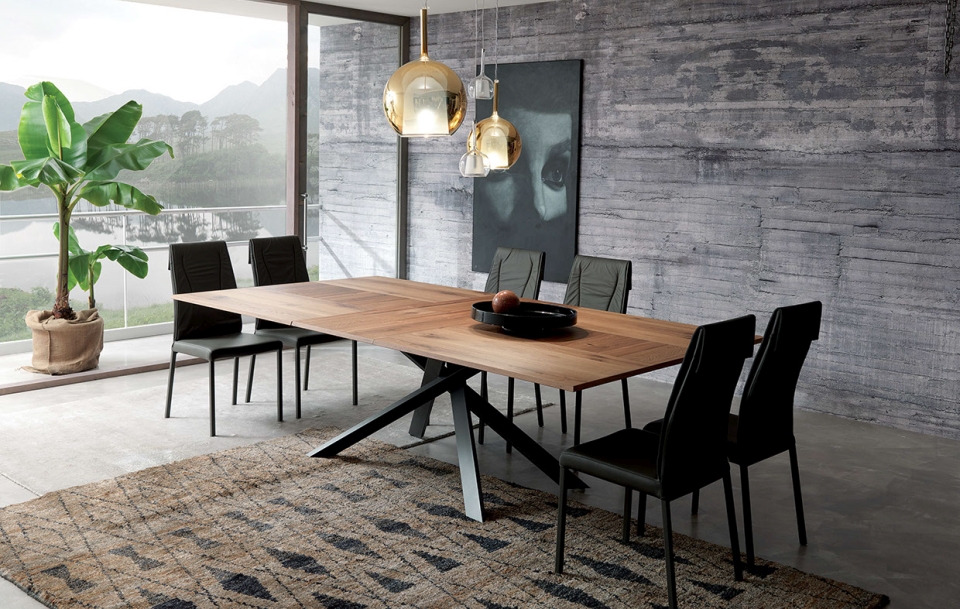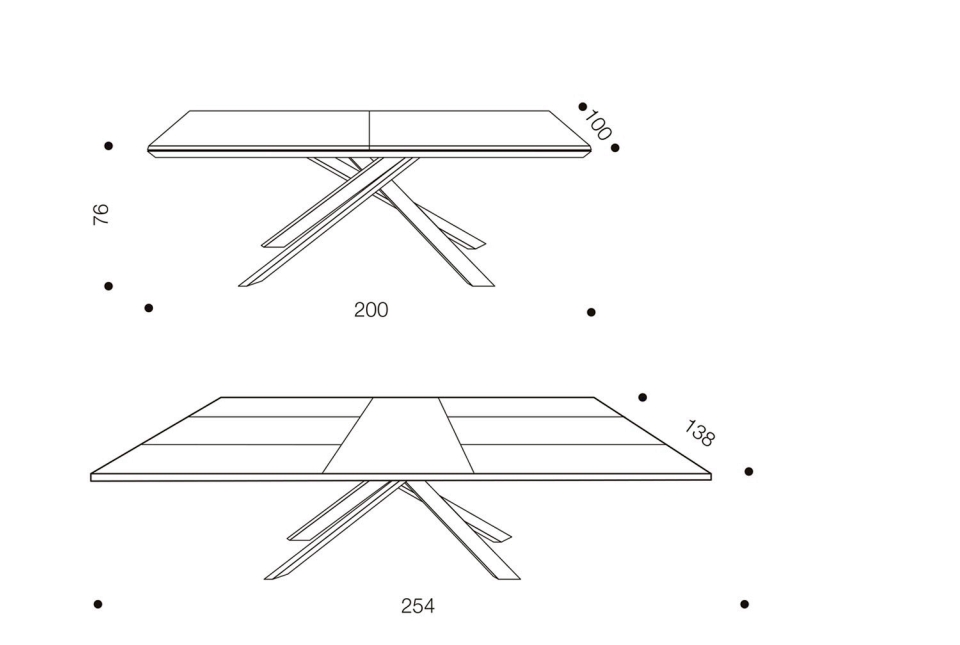 Special thanks to Michele Cascio, the Marketing & Communication Manager at Ozzio, for the quick response.