Living in a fancied home is probably every couple's dream, but what about those couples who love to travel. For them obviously, a mobile trailer home is an ideal housing solution. Bitten by the same wanderlust bug, a young couple, Brian and Joni Buzarde, has built themselves a wooden 236-square-foot tiny house on wheels that completely suits their lifestyle.
Just like any other couple, they were eager to settle down but not sure where their fledgling careers would take them. So they decided to build an affordable tiny mobile home that will go with them wherever they go. Altogether the house costs nearly $50,000 and to begin with- the couple bought a 26-foot-long flatbed chassis for about $7,000 on which their dream home is constructed.
Walls of the cedar-clad trailer are made from structural insulated panels, which are closely sandwiched between sections of oriented strand board. The woody trailer is slightly taller at the back to give angularly contemporary appeal to the mobile home. It is eight and a half feet wide and reaches a height of 131/2-feet at its tallest point that's legal limits for highway travel without a special permit. On entering inside you'll see a living area, followed by kitchen, bathroom and bedroom areas.
Coming to its interiors, all internal sections made out of birch-veneer plywood on walls, flooring, ceiling and kitchen cabinets. The small house includes all possible amenities such as a loft bed, a half-size refrigerator and eight-inch-deep storage compartments built into the floor. There's also a fully-equipped kitchen and a bathroom with a bathtub created out of galvanized-steel cow trough. Moreover, a large sliding glass door is to bring in natural brightness, which is further enhanced by two skylights.
This whole trailer home is built by the couple, putting Brian's skills as a recent architecture school graduate to the test. They did all the construction work themselves even without any prior experience. The resulting doublewide is absolutely gorgeous and provides all facilities available in a conventional home. So far, the trailer has moved with them from Austin, Texas, to the Rocky Mountains in Colorado. Check out more images to find out more about this practical mobile home.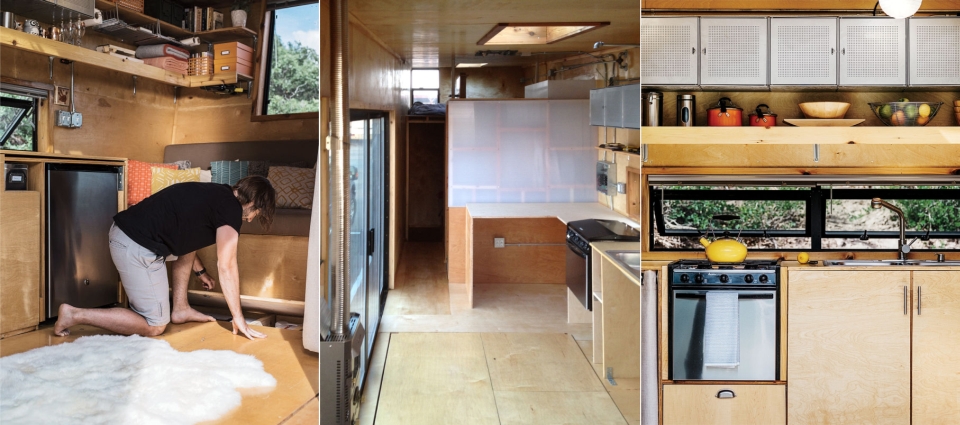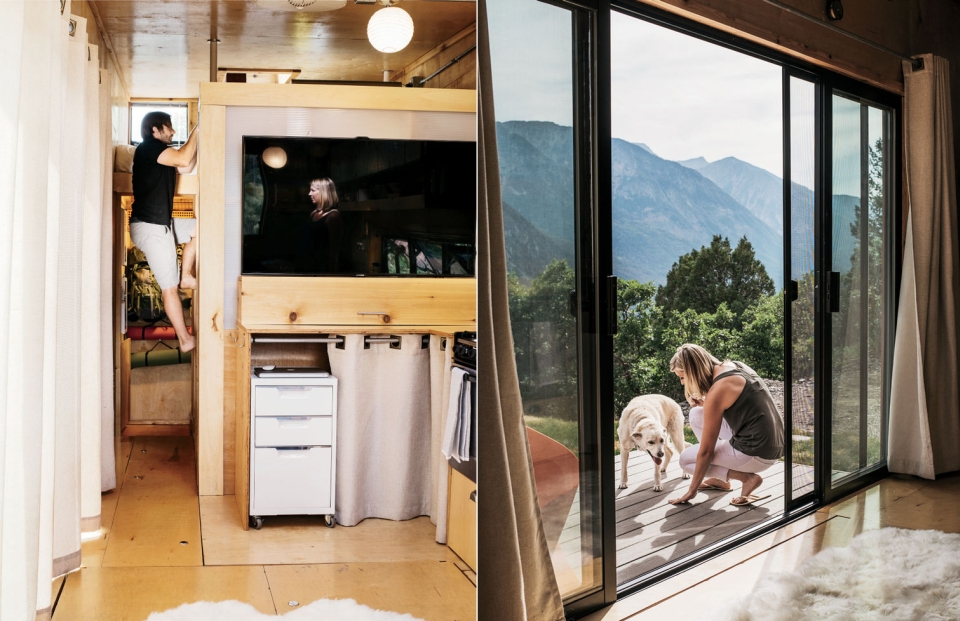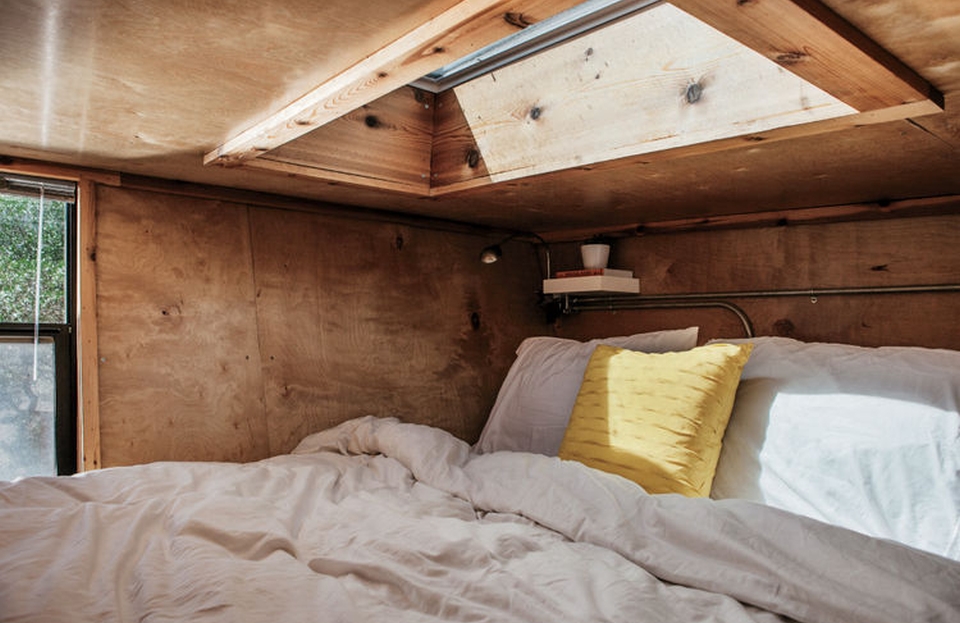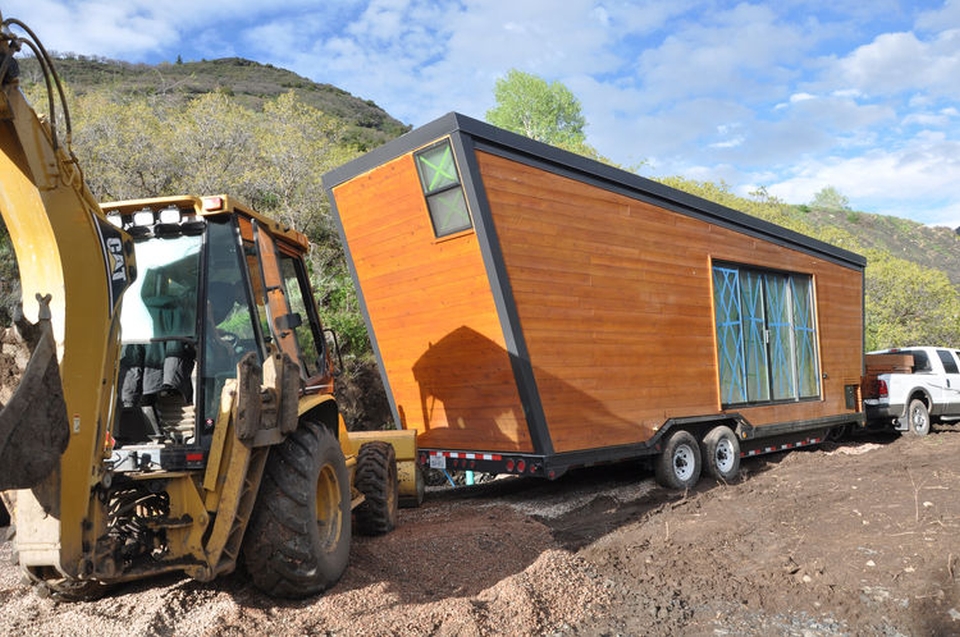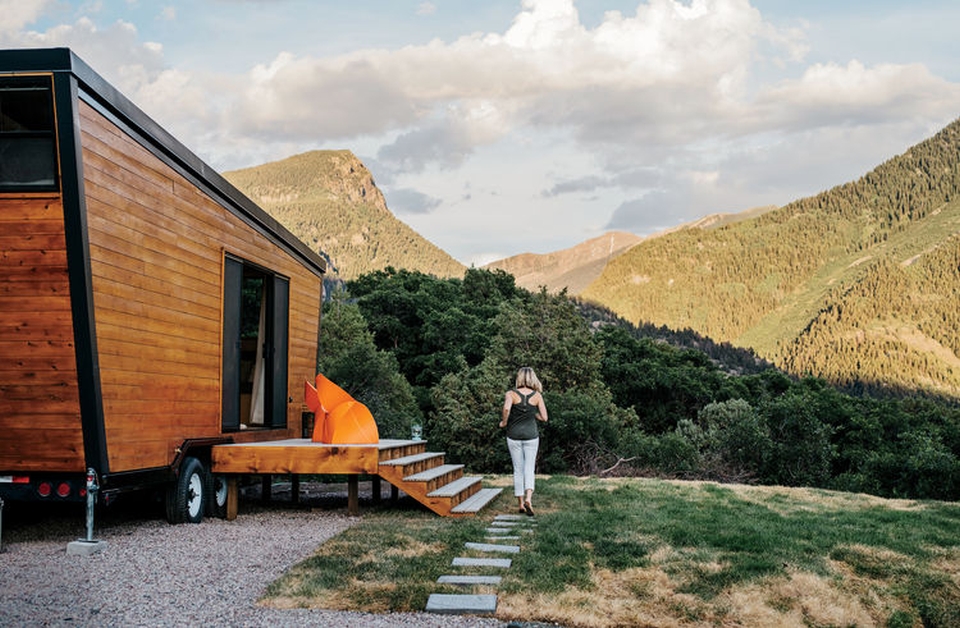 Via: TinyHouseTown