Over the years, clay and stone houses have been replaced by buildings made from cement and bricks. But do you know that the traditional cob houses were the most natural and sustainable ways of living? These clay and straw houses use natural raw materials to build sustainable habitats, which have no negative impact on the surrounding environment.
Concerned about the durability and strength of mud houses? Don't be, as nowadays various advanced technologies can be integrated with traditional construction methods to build durable housing.
Here is a list of six stunning clay houses that show how soil can be transformed into sustainable habitats.
Cob house by Michael Buck
Michael Buck, a former art-teacher and farmer has built this outstanding one-bedroom cob house out of natural and recycled materials such as mud, straw, and clay. The overall cost of construction for this hobbit-styled home is just £150 (approx. $250).
Using an ancient building technique of mixing sand, straw, water, clay, and earth together, Buck has spent over eight months in constructing this unique home. The result is a well-insulated 300-square-feet floor area home for comfy living.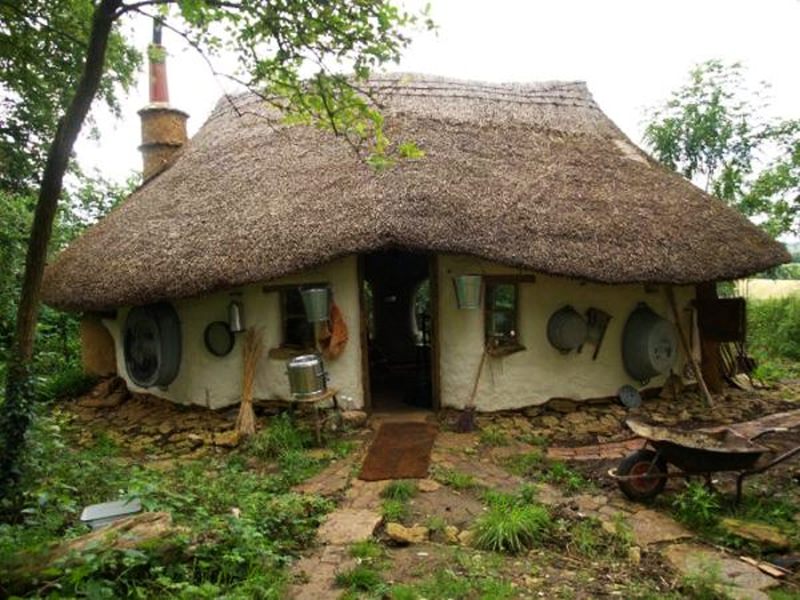 Colombia's Flintstone House
Constructed by architect Octavio Mendoza, 'Casa de Flintstone' or Flintstone House is made entirely out of baked clay. Also known as Casa Terracotta, the sustainable shelter appears to be a huge mound of clay, forming a loosely arranged cottage-like design. Surrounded by lush green farmland against a breathtaking backdrop of the mountains, the unique shaped house is eco-friendly and hugely self-dependent.
There are solar panels for electricity needs, so inhabitants don't have to depend on any external energy grid for power. Interior of the cob house features curvy rooms including two floors with lounge, sleeping areas, and a fully-functional kitchen.
The kitchen table and other utensils are made from the same material – clay. Whereas, beer mugs are made of recycled glass and the lighting fixtures from scrap metal.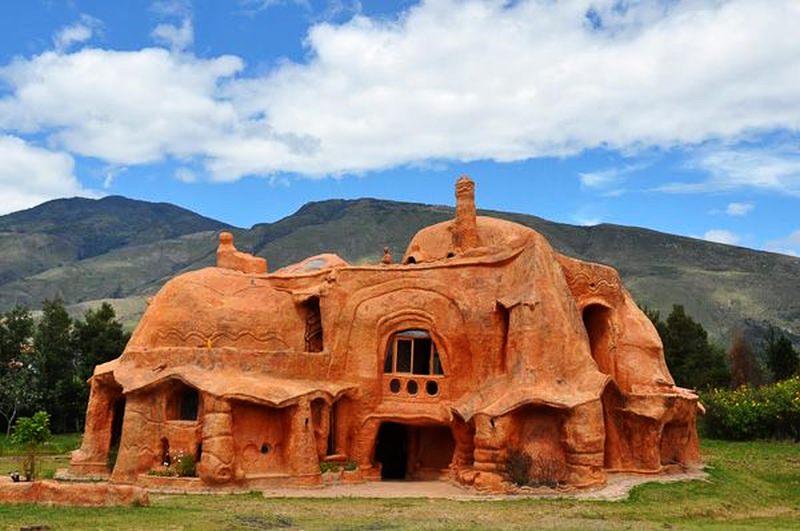 Hobbit house by Istvan Szabo
This incredible Hobbit house by Istvan Szabo is situated in Kosic, Slovakia. After visiting Britain and seeing homes made from soil, the builder has decided to construct a similar house using clay, straw, and soil. The foundation of the house is made out of rocks and gravel, whereas the walls consist of all the aforementioned raw materials.
The roof of the cob house is made with timber that was laid in a spiral shape, covered in a plastic sheet. Further, it's topped with soil that's held together with bike tires. To make the exterior of the roof more attractive, flowerbeds and grass are grown on it for appealing eco-friendly build.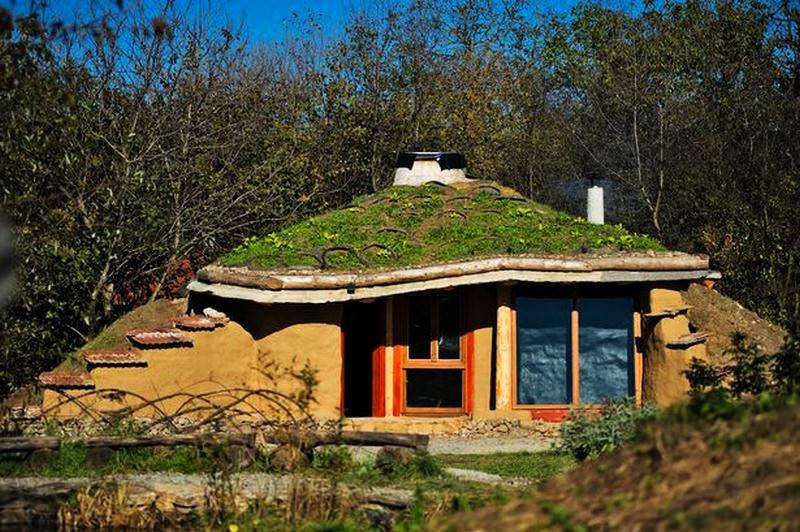 Cottage of straw in Texas
Gary Zuker, a senior systems analyst at the University of Texas, Austin, has built his 900-square-foot getaway cottage out of straw and clay. The two-feet thick walls are made to keep the interior about 15-degrees cooler in summer.
Interior of this cob house includes living area, kitchen, dining area, bedrooms and other amenities needed for comfortable living. Although it is made from traditional building materials, design and look of the house appear like any contemporary county home.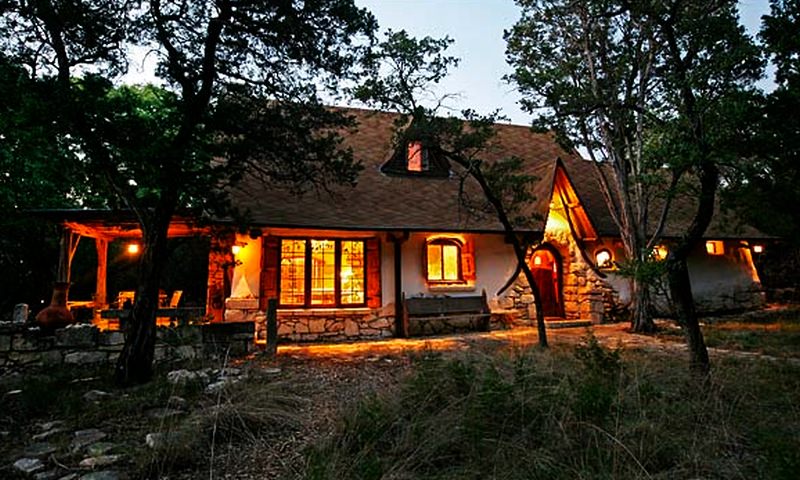 Also Read: Ten Best Cob Houses and the Benefits of Building One
Clay home in Argentina
This clay home in Villa La Angostura, Patagonia, Argentina by Ezekiel and Violeta is inspired by sacred geometry- lemniscate and Viviani curves. Its roof features Viviani curve, which is the intersection of a sphere with a cylinder. On the other hand, the body of the home is inspired by the lemniscates- the symbol of infinity, which helps to balances the space in the house.
For construction- clay, straw, sand, pumice, and colihue (a frost-tolerant bamboo) were used. Resulting house design features traditional-style layout, but the interior is equipped with basic modern day amenities.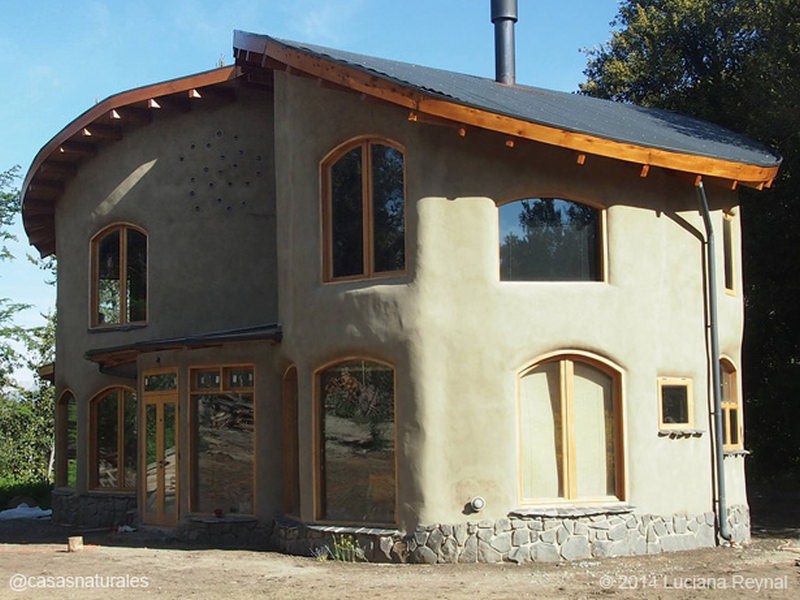 Clay house in Maeji Village
Ko Jai-soon has built a clay house in Maeji Village, Wonju, Gangwon. The house has been constructed with materials like clay, hardwood charcoal, and few bricks. The walls of clay house are 15-inches thick. Hardwood charcoal has been layered between every two bricks to complete a wall. Plus, bricks are used to provide strength to the housing structure. This way eco-friendly and comfortable dwelling is constructed to living a sustainable life.
Besides housing, these age-old materials can be used to form eco-friendly buildings such as schools, universities, and parks for a healthier and greener planet.