Watching your favorite meteorologist on television can help you keep up with the weather, but having a home weather station in your backyard will ensure your safety and help you get ready for any potential weather disturbances in your area. Installing a weather station in your backyard will help you determine the temperature, rainfall, humidity, wind speed and direction precisely in your location. You can also set an alarm to tell you when a major weather-related measurement take place like heavy snowfall, hurricane or tornado.
There are many weather stations on the market today. This can make it difficult for anyone to buy the best weather station. We will now take a look at the 6 best smart home weather stations around that you can buy, perhaps just in time for the Christmas holiday season.
La Crosse Technology S88907
The La Crosse Technology S88907 is your best option if you're on a tight budget. This simple system has a hygrometer and a thermometer. Unlike other systems in its price range, it's pretty accurate when it comes to forecasting. It will even inform you of severe weather changes. The La Crosse Technology S88907 comes with an iron-clad one year warranty. It may be cheap, but the La Crosse's one year warranty should put your mind at ease.
Buy: $59.95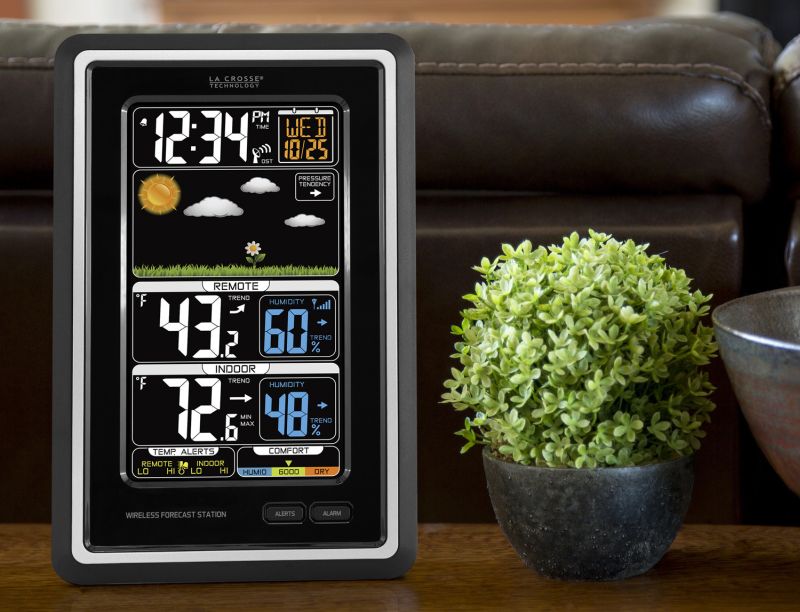 AcuRite 01036 Pro Weather Station
This incredible five-in-one home weather station can measure the following with ease: temperature, wind speed, wind direction, rain, and humidity. The AcuRite's self-calibrating technology makes it easy for the weather station to offer accurate forecasts. This is the main reason why its popularity continues to rise as time progresses. You can hook it up to your personal computer if you would like to get weather alerts via email or text message. The AcuRite weather station offers many wonderful features at a reasonable price.
Buy: $169.98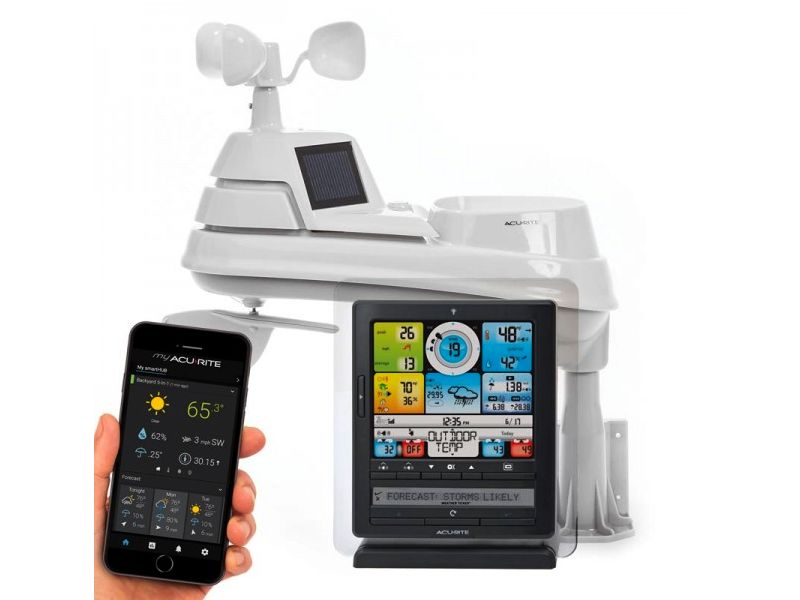 Ambient Weather WS-1002-WIFI Observer
This weather station is a favorite among weather enthusiasts. It's easy to use, is accurate, and comes with wireless connectivity. It has an impressive colored LCD console and an all-in-one sensor that works indoors and outdoors. The indoor sensor is designed to pick-up the indoor temperature, barometric pressure, and humidity. Outdoor sensor does a fantastic job at picking-up outdoor temperature, UV and solar radiation, humidity, and wind speed & direction.
The WS-1002 comes is equipped to tap into your wi-fi network. You can connect it with Amazon Alexa to get the latest weather updates within seconds. You can also turn to Google assistant if you want to stay abreast the weather conditions in your area. Both options make it simple for you to keep up with the weather without resorting to reading digital graphs or charts.
The Ambient Weather WS-1002 also gets accurate data from more than 36,000 home weather stations. You can also get customized charts if you need more precise details.
Buy: $289.95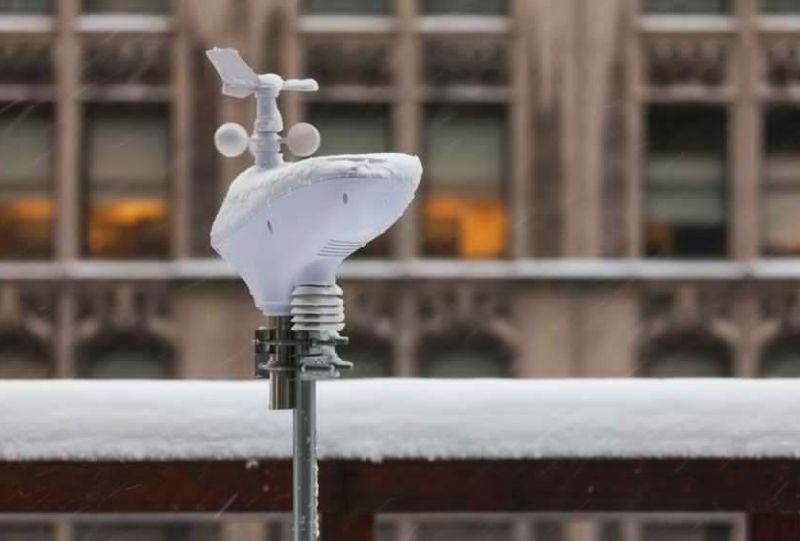 Netatmo Weather Station
The Netatmo Weather Station has a slick design and it has advanced features that will surpass your expectations. The Netatmo Weather Station's two monitors are sleek aluminum cylinders that will blend in well with your home. There will be no need to hide them from your guests.
This weather station can pick-up the amount of pollution in the air with its sensitive CO2 sensor which is great for weather enthusiasts suffering from allergies. The Netatmo Weather Station can It also measure temperature and humidity with accurate precision, and the data can be viewed in a mobile app. At its price, it's really hard for novice and advances weather enthusiasts to overlook the Netatmo Weather Station.
Buy: $149.90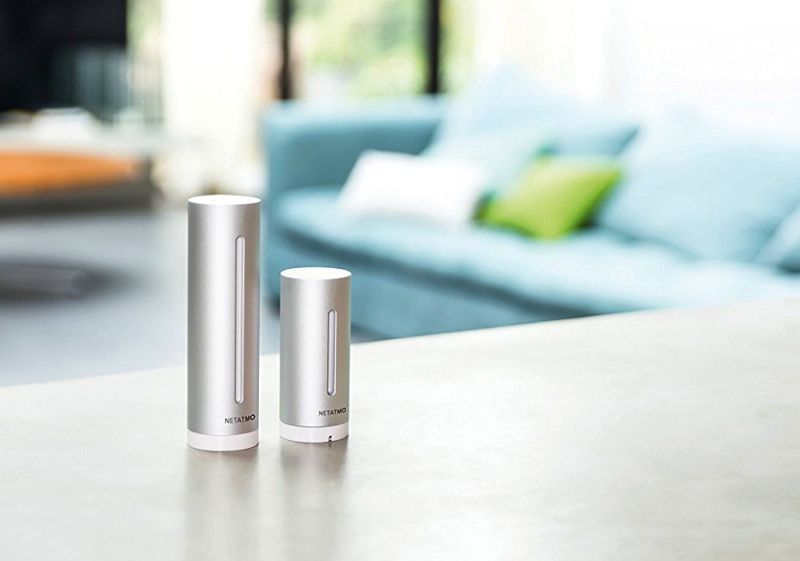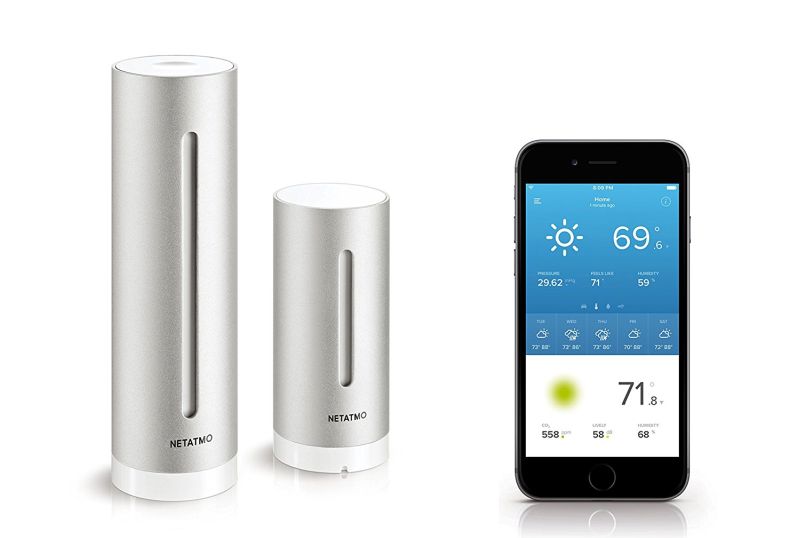 Elgato Eve Weather
Eve Weather is a simple wireless outdoor sensor which monitors temperature, air pressure, and humidity with pure precision. Once this outdoor sensor is set-up, you can communicate with it via your iPhone or iPad. Eve is powered by long-lasting batteries. This eliminates the hassle that comes with power cords.
Buy: $50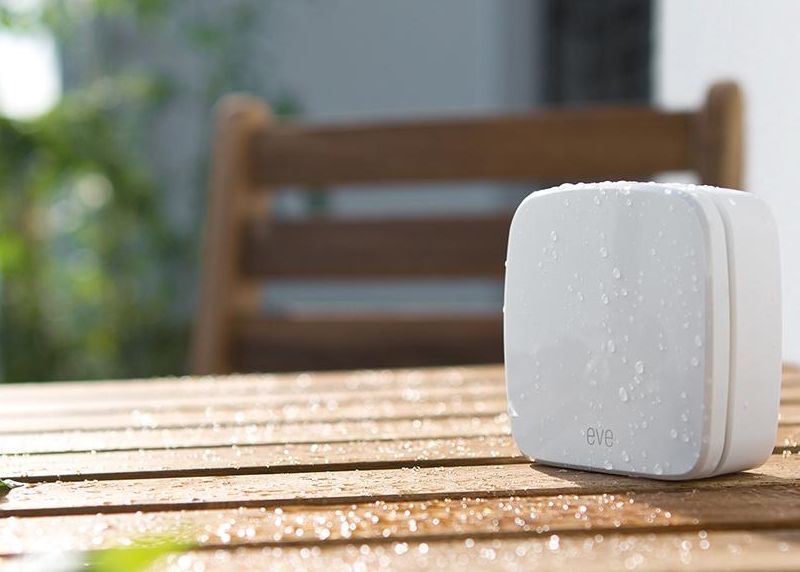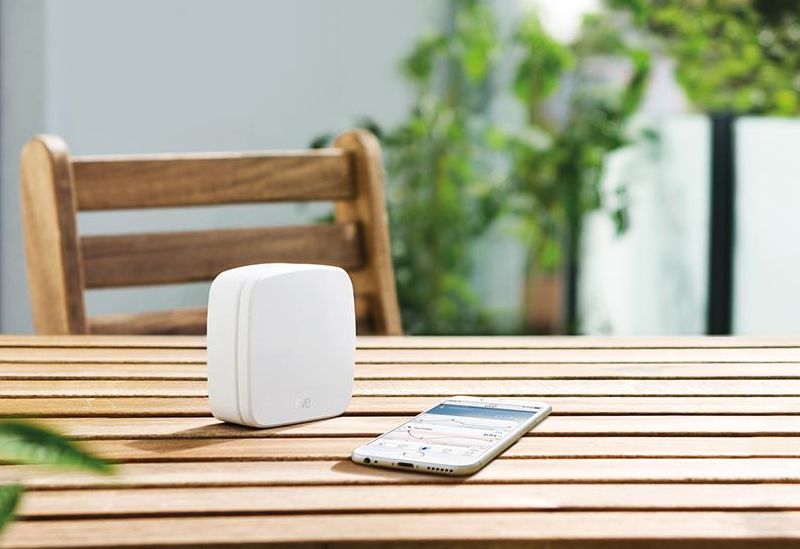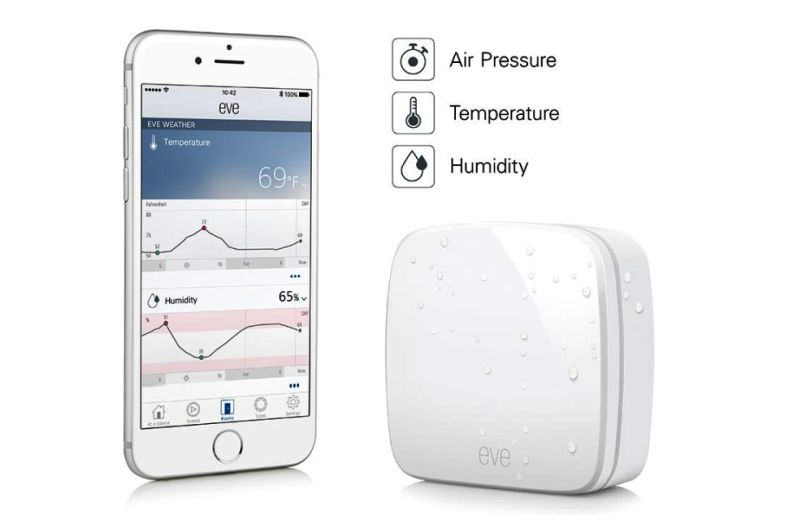 Davis Instruments Vantage Pro2 Weather Station
Are you looking for a home weather station that can help you watch your plants and crops closely? If you are, then you should seriously consider getting the Davis Instruments Vantage Pro2 Weather Station. Research shows that it is one of the most accurate weather stations out there. It's a little pricey, but it's extremely reliable. For instance, it can transmit data up to 1,000 feet without the aid of wires.
This phenomenal weather station comes with a humidity sensor, a durable rain gauge, solar panel, and a temperature sensor. It's imperative to point out that the Vantage Pro2 gets it power from the solar panel. You must keep it exposed to direct sunlight to get power.
A weather station is essential for amateur weather enthusiasts. However, you should think about getting a home weather station. There are dozens of weather stations being sold in the market today. Unfortunately, many of them will fail to meet your expectations. The home weather stations above will surpass your expectations with ease. You are now i a position to choose one that will be suitable for your needs.
Buy: $595