Smart homeowners rejoice, Apple's new Home app wants to be your one-stop shop for all your smart home needs. The latest release lets the users control several smart appliances and devices directly from their iPhone. This Home app is capable of connecting with smart devices, including smart lighting, coffee machines, vacuum cleaners as well as locks, via company's HomeKit platform.
The Home app can be used as per different customized 'scenes' that contain certain instructions for distinct devices. For instance, the 'Breakfast Time' scene adjusts home temperature using a smart thermostat and even starts a coffee machine at the time when you wake up.
When leaving your smart home, you can activate the "Lock Up' scene to make sure that all doors and windows are locked, as well as, all lights are turned off. On returning, you can select "I'm Home" scene to set up a cozy atmosphere at home.
Whether using an iPad, iPhone or Apple Watch, the users can even command Siri to activate any desired scene, turn appliances on or off, and many other tasks. Not only kitchen or home security devices, but this new Home service can also manage entertainment devices like Apple TV and music speakers.
Furthermore, setting up a HomeKit accessory with the updated Home app is quite simple. All you need to do is use your phone to scan the HomeKit code on the smart device and it will instantly pair up with your smart home devices.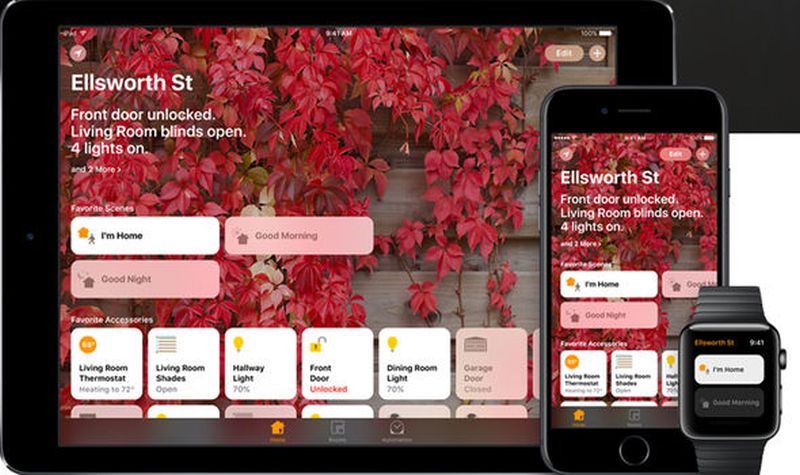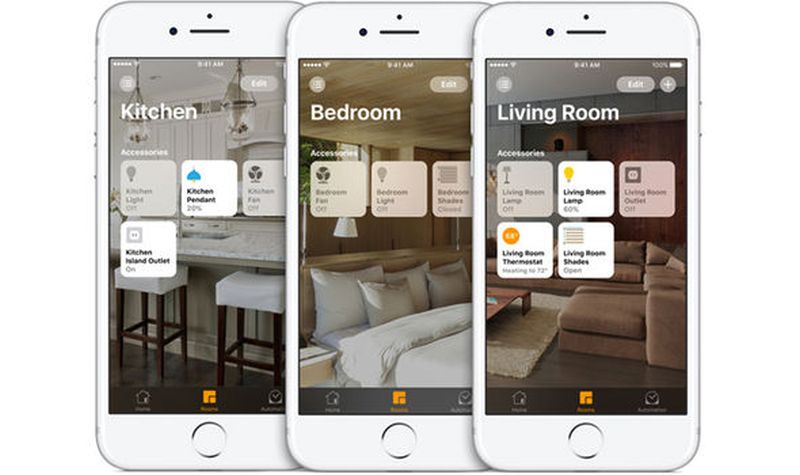 Via: Express