Italian designer Nazzareno Ruspolini has created minimalist Nido cuckoo clock for Progetti, an Italian design company. Adding a modern twist to the classic cuckoo clock, the designer has made a simple yet elegant timepiece inspired by the homes of our feathered friends.
This cylindrical cuckoo clock resembles a natural tree with a hole in its trunk to reside a chirping bird. It also features a small branch with a copper leaf to add an elegant touch to its simplest design. Moreover, the copper hands on the top give it aesthetic appeal while allowing the viewers to keep track of time.
You can see a tiny bird resting inside the hole on the trunk. This tiny bird comes out singing at every hour, just like any other conventional cuckoo clock. The battery-powered cuckoo has a sensor that ensures it does not sing at night. It even has a button to regulate the volume of the sound or turn it off completely.
This minimal clock is made out of all environmentally-friendly materials and non-toxic paints. It is designed to match a variety of classic or modern interiors of homes or offices. Available in either black or white, the clock is a perfect piece for any contemporary bookshelf, shelving, library, study, living room or office cabin.
Nido cuckoo clock shows us how old-fashioned styles can be revitalized for the modern age. Find out more about this elegant clock on the designer's official website.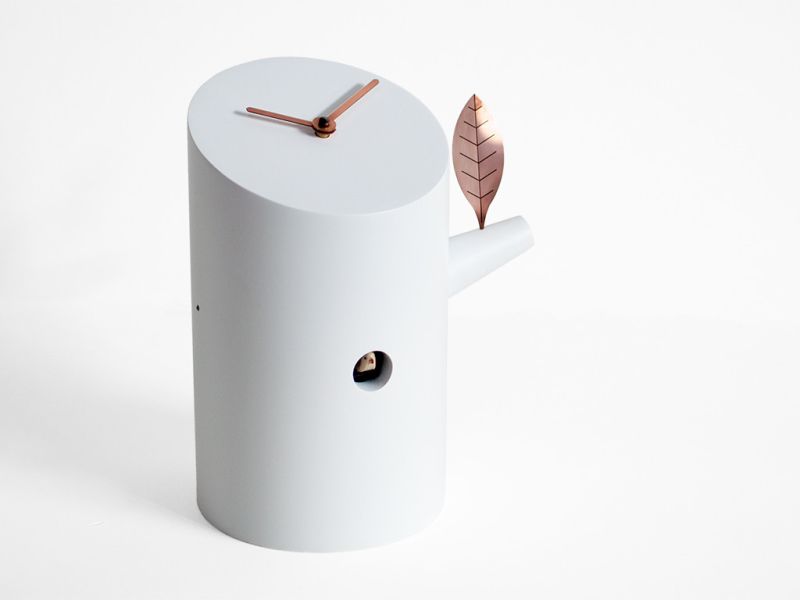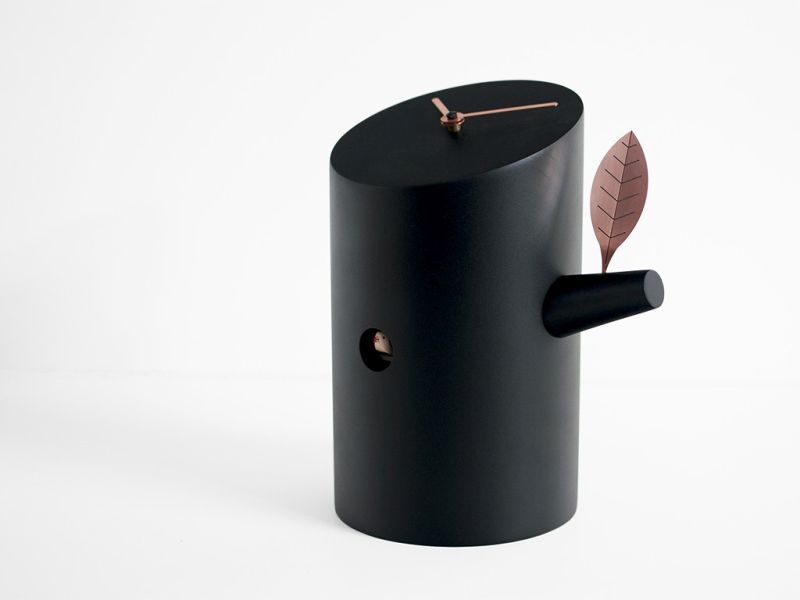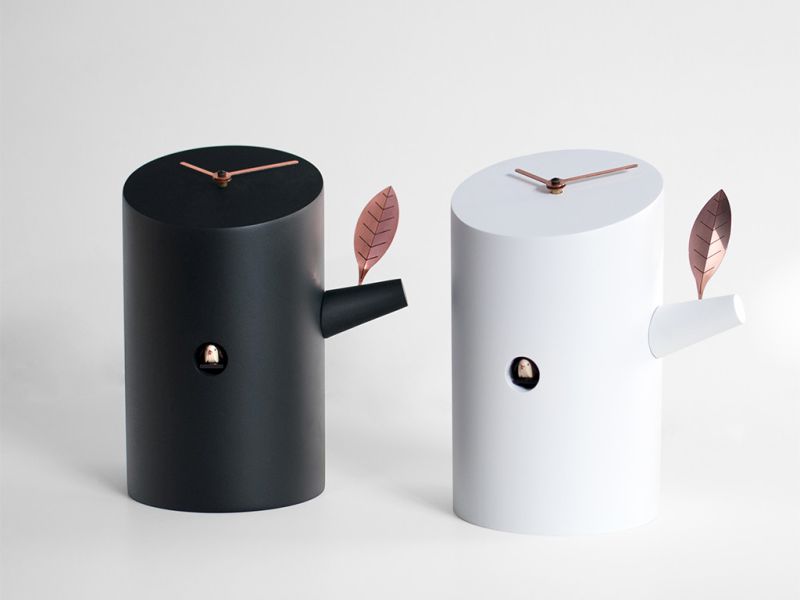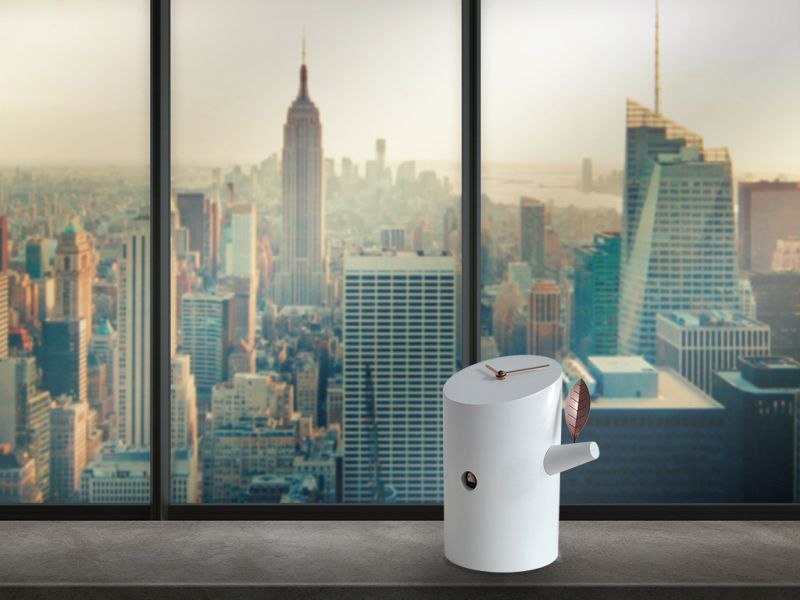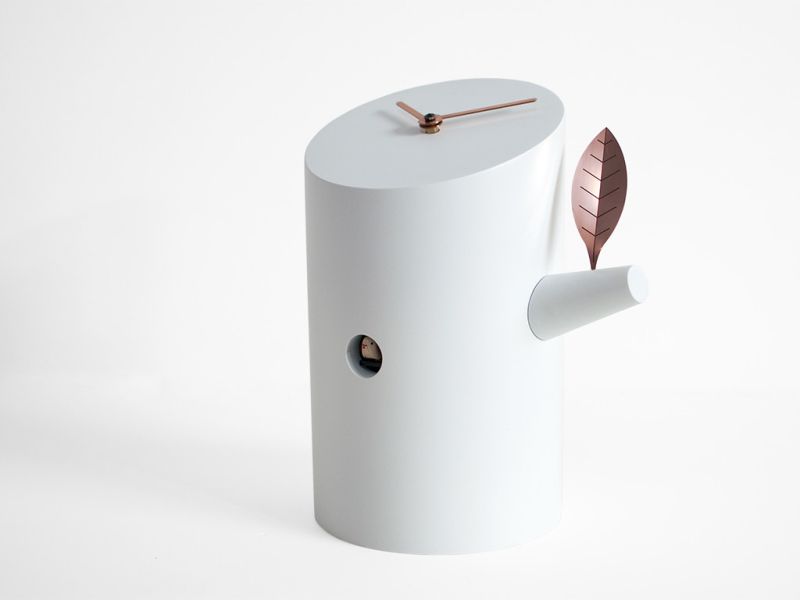 Via: DesignWanted