The Cave XL weatherproof tent is created by Icelandic outerwear brand 66 North in collaboration with German camping gear manufacturer HEIMPLANET who are brought together by photographer Benjamin Hardman. Combining 66 North's design and durability with HEIMPLANET's technical prowess and innovation, this inflatable camping tent can handle dramatic weather and climate in Iceland.
Based on emergency shelters in Iceland, the Cave XL camping tent gets strength from its geodesic dome construction with ten intersecting points and the use of weatherproof materials. Benjamin has played an important role in development of the tent as he is an old user of 66 North's garments.
The new Cave XL camping tent offers 5-square-meter of floor space that is enough to sleep 2-3 persons, as well as accommodate their camping gear. There are a number of storage options on the walls inside the inner tent and a gear loft on the roof.
Setting up this all-season camping tent can be done with only a single hand pump in less than one minute. And when you're over, it packs down to the size of a 30L dry bag for easy storage.
There are two types of pumps to inflate the tent: a double action floor pump and a mini pump. With a linked inflation valve system, the user just needs to attach the pump to one of the intake ports and pump up the whole structure in one go.
Also Read: Monolith One Man, All-Season Inflatable Hammock Tent Can Pitch in 15 Seconds
As a special feature, the inflatable frame, inner, and outer tent function as a unit and do not need to be assembled. The bright orange color of the Cave XL tent is inspired by the shelters in the Icelandic highlands and is designed to stand out against the icy backdrop. The outer tent extends to the ground for additional protection in extreme weather conditions.
Benjamin explained, "Having the flysheet extend all the way down to the ground is an exciting addition for me, giving an extra layer of weatherproofing during those classic Icelandic storms where rain and snow somehow manage to go upwards."
The Cave XL all-season camping tent is available for purchase on HEIMPLANET and 66 North at $1,199.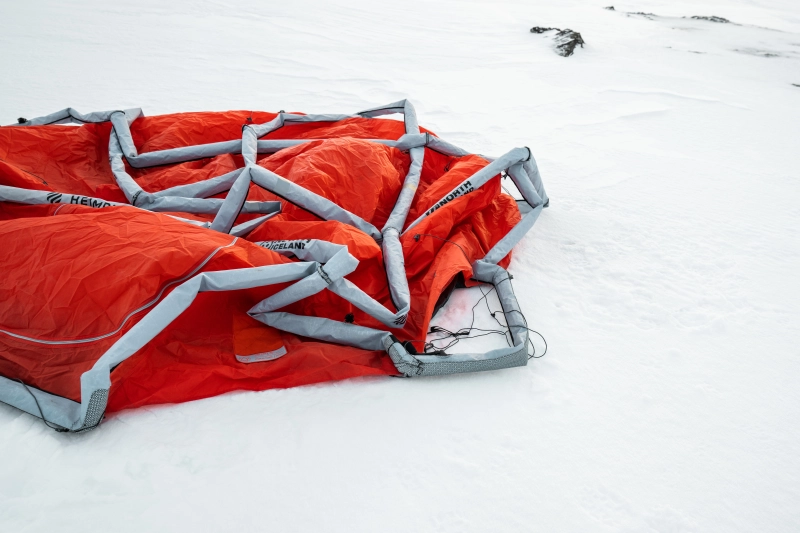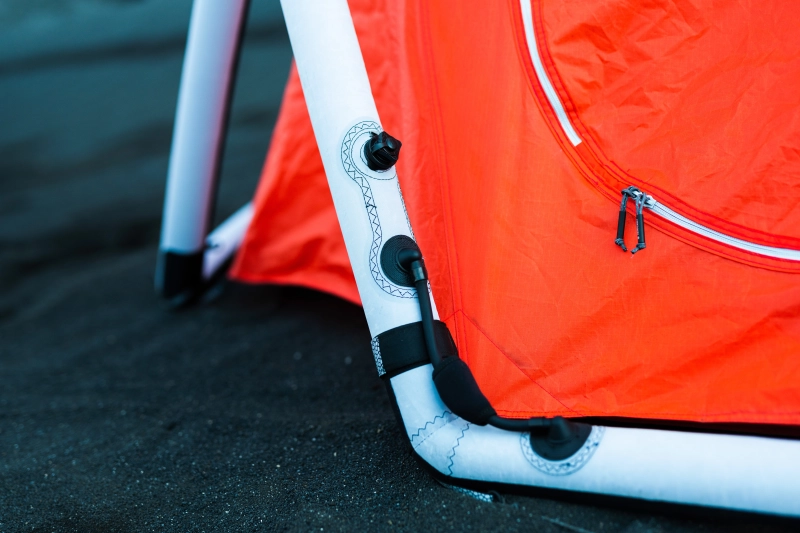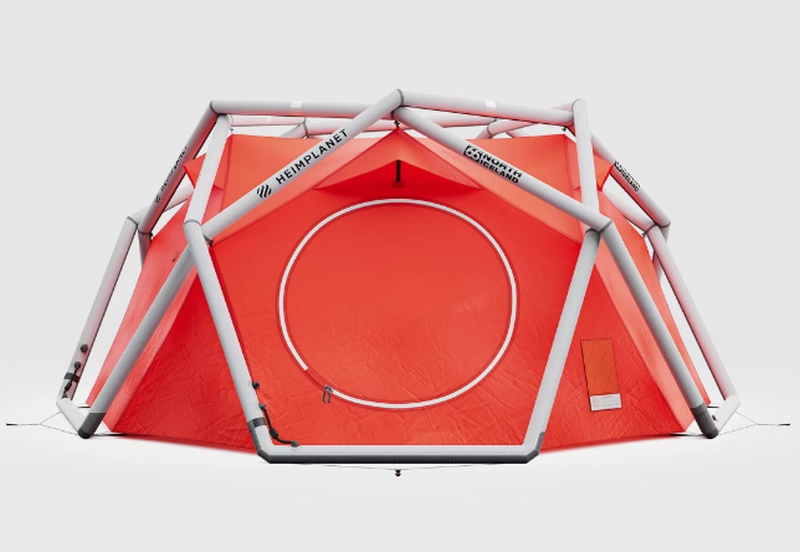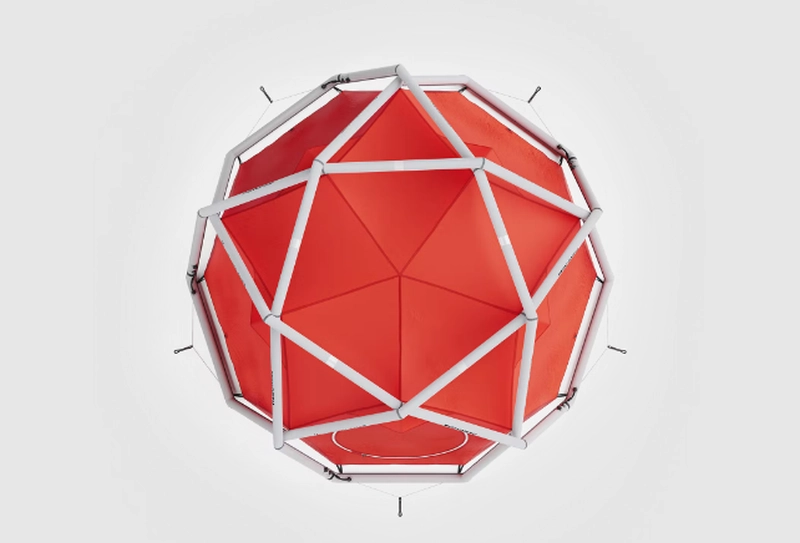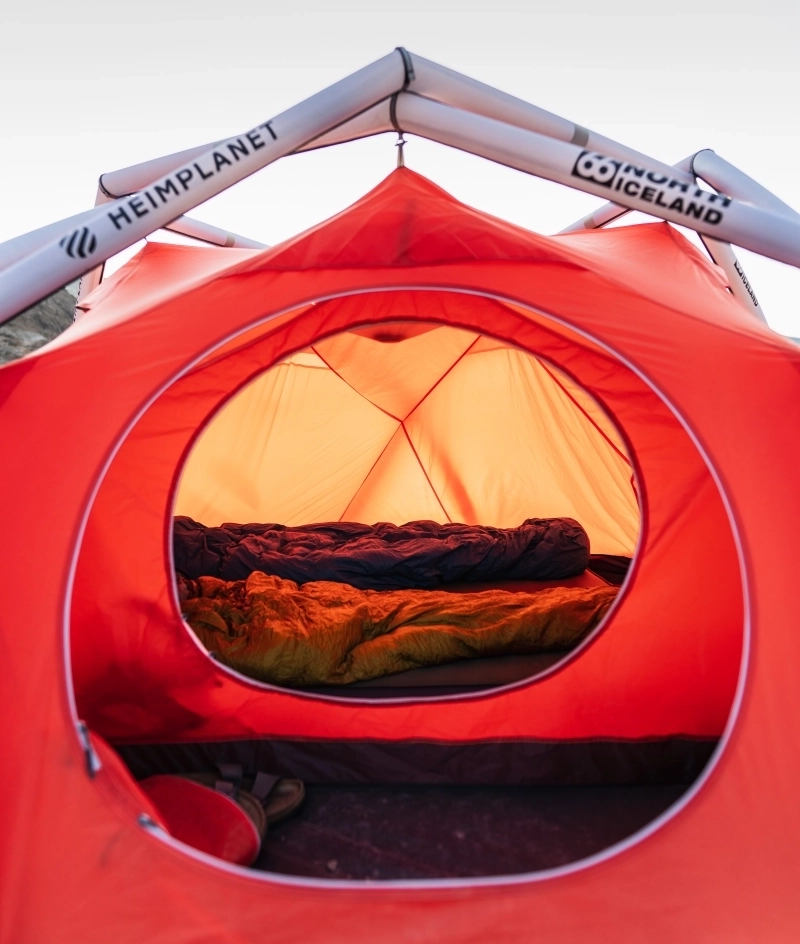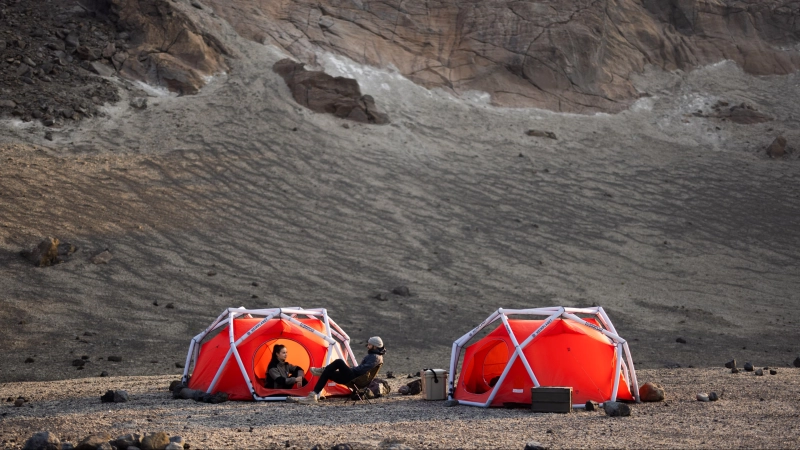 Via: Trendhunter