The 52-year-old American architecture firm Bohlin Cywinski Jackson (BCJ) has created more than 70 of the Apple stores so far. The team of talented architects also designs private homes that pay attention to both details and surroundings. Recently, the architects behind the creation of Apple stores have designed a modern Los Altos Residence in Northern California.
In a posh Silicon Valley suburb, this 5,300-square-foot modern house is a quiet refuge that elegantly embraces the outdoor living. The house features a standing-seam metal roof supported by laminated wood beams and also a galvanized steel frame, while the major part of the residence is clad in cedar wood.
The house's street-facing side offers more privacy. The front door is accessed via a small U-shaped courtyard, which is formed around a mature Japanese maple tree. For privacy, the architects have used small windows on this side, however, floor-to-ceiling glazing has been made behind the tree and in the corners. On the top of the walls, there is a sleek band of windows to bring in daylight naturally and illuminate the open-plan living room, kitchen and dining area.
While the house's street side is more opaque, the rear is designed to be more transparent to form a connection with the natural site. A floor-to-ceiling wall faces a patio with a pool. By the poolside, there is a built-in pizza oven and grill for cooking during summer evenings. There is also a meadow planted with native grasses.
In the master bedroom, the trickling of water, as well as, quiet rustling of trees can be heard clearly. This way the inhabitants will always feel connected to the outdoor environment even when relaxing inside. The amazing relationship between this house and landscape recently caught the AIA jury's eye and bagged AIA Housing Award 2017. Find more information on the official website.
Check out the different sections of this minimalist, contemporary dwelling in the images below.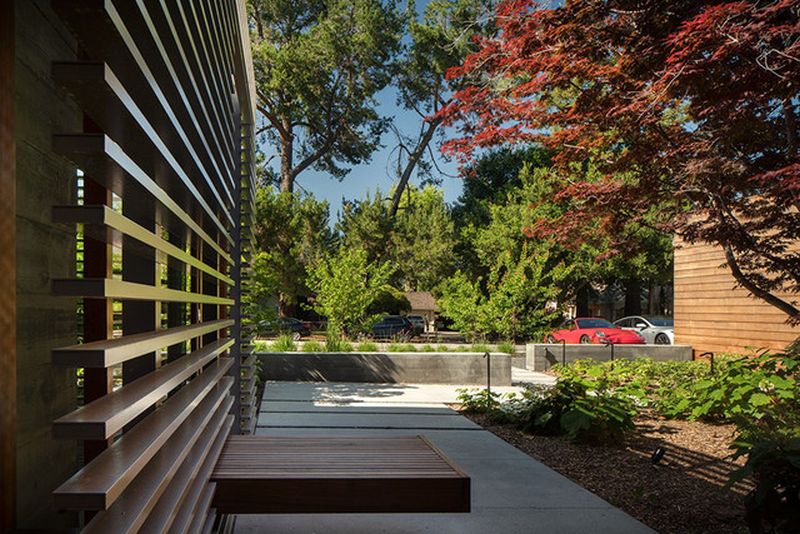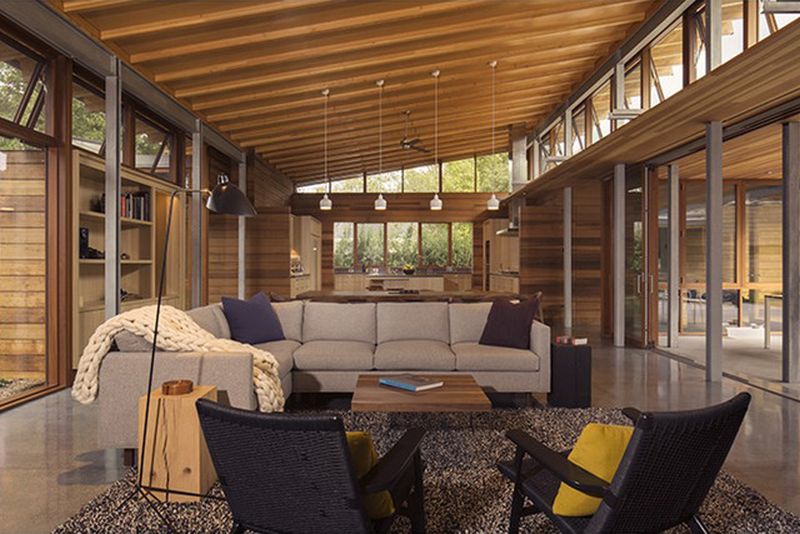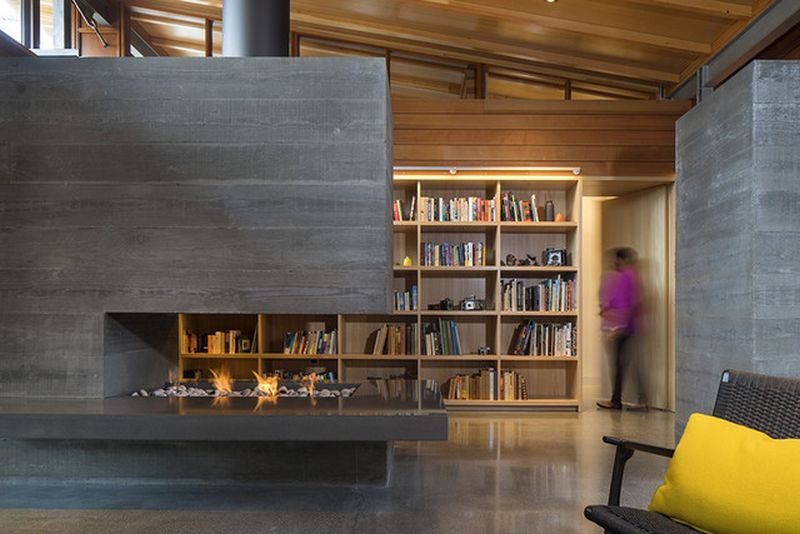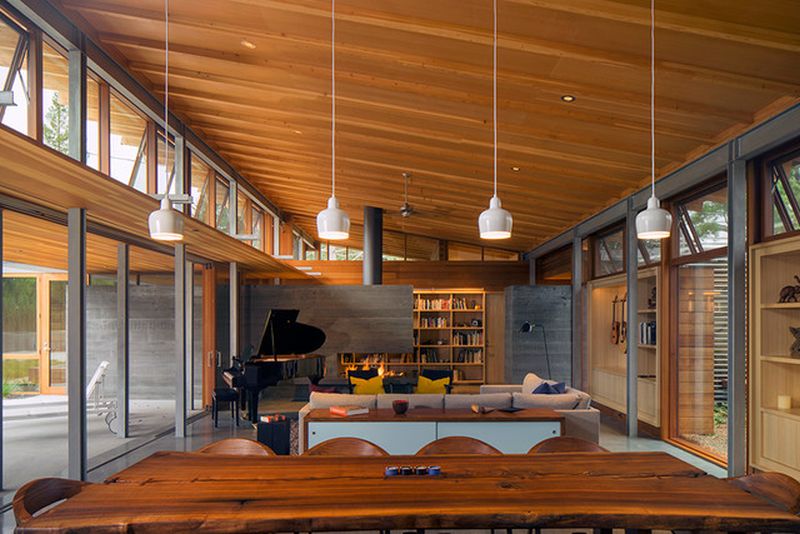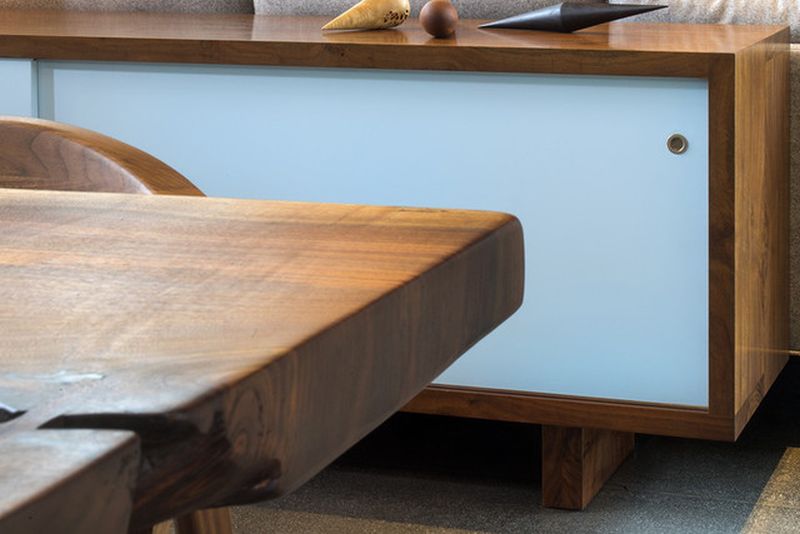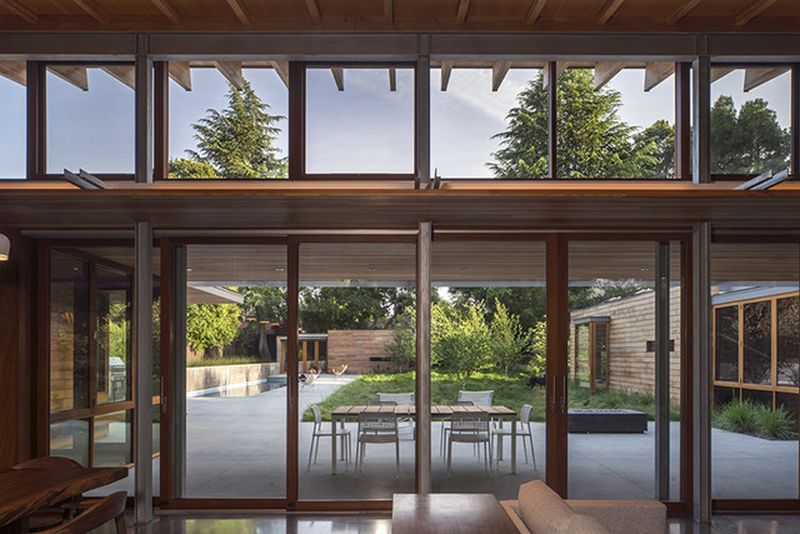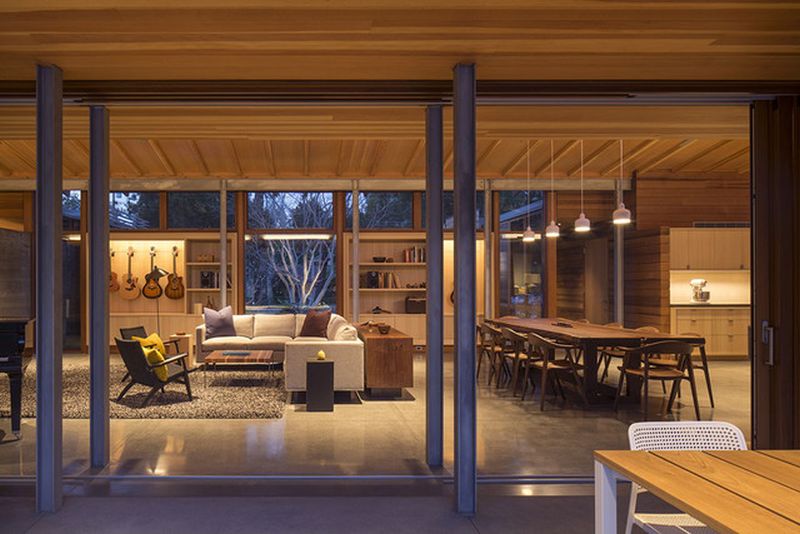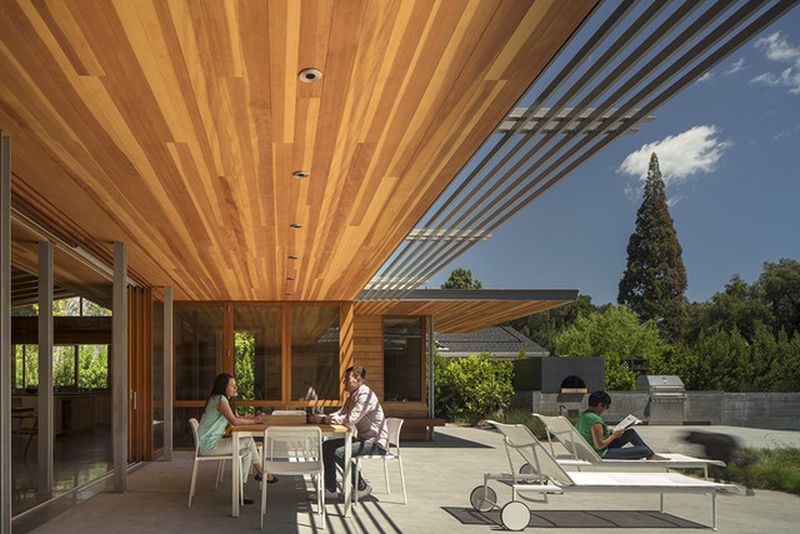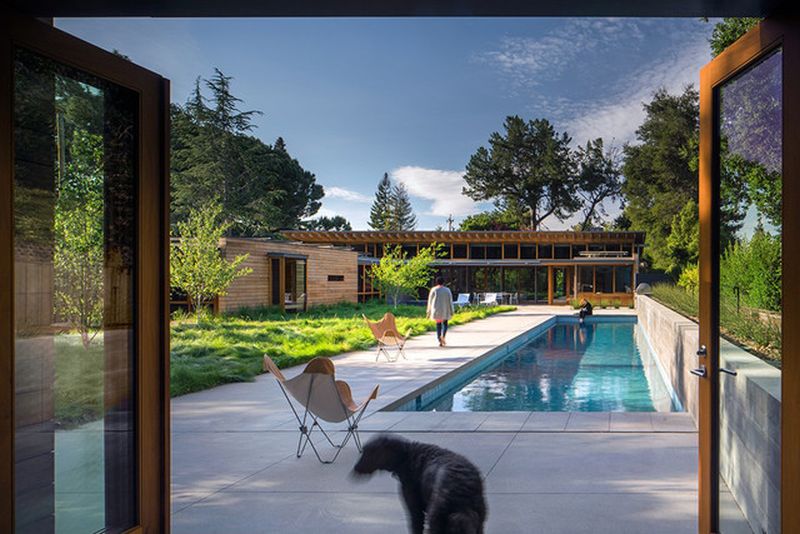 Via: DigitalTrends