Passionate fishing enthusiasts might know R.D. Hull, who invented the spincast fishing reel in the late 1940s. But very few people know that he lived in an actual fishing reel-shaped house. In 1969, Hull commissioned Tulsa-based architect Cecil Stanfield to build a fishing-reel-shaped house for him on the northeast side of Tulsa.
The modernist architect fulfilled Hull's wish by creating a huge 10,000-square-feet home in 1970. Not surprisingly, the home is set next to a large fishing pond in Catoosa, Oklahoma. Lately, it's on the market – baiting buyers for a whopping $6 million.
Wondering why such huge price tag for a fishing-reel-shaped house? Well, this house is even more eccentric that its shape. Keeping shape of the fishing reel in mind, the architect built everything circular inside the house. From five-bedrooms, and 7 bathrooms to kitchen island, all rooms will remind you of a fishing reel.
Interior includes 43 doors with hand-carved panels, living room with two aquariums, ceramic floor with hopscotch game, four pinball machines, pool table, and other luxury facilities. The living room features rock walls and also houses a fireplace, along with lots of room for conversation areas.
Five bedrooms lead off the 15-feet-wide circular hallway. Three of the bedrooms are based on different themes like Italian, French and Oriental. Plus, each has a matching sitting area. As mentioned before, the kitchen has a round cooking island, and also equipped with modern appliances. There is a separate stovetop with copper rangehood and an oven. Inside the kitchen, there are ample wooden cabinets for storage.
Besides boasting blues, green, gold and orange colors reminiscent of the 1970s era, the interior also includes a large indoor pool that is the "focal point of the home." So, all these luxurious amenities make this super cool house worth the asking price.
Check out the images below to have closer look inside the 'fishing reel' house.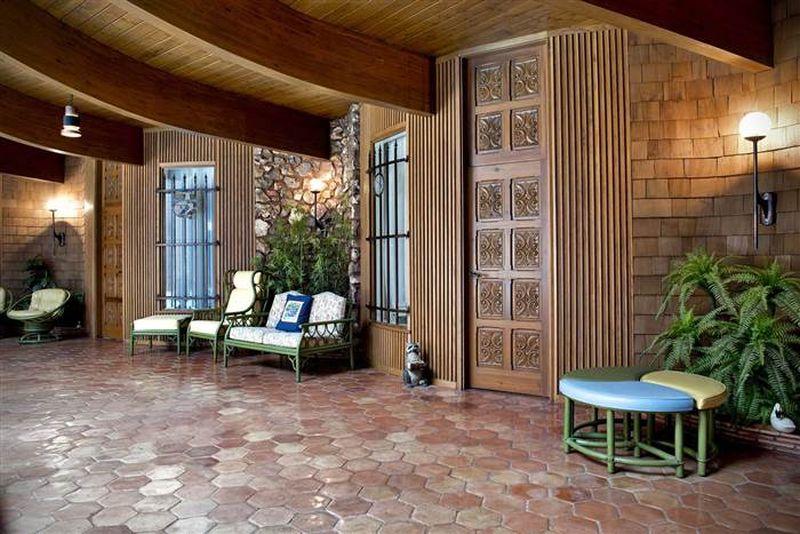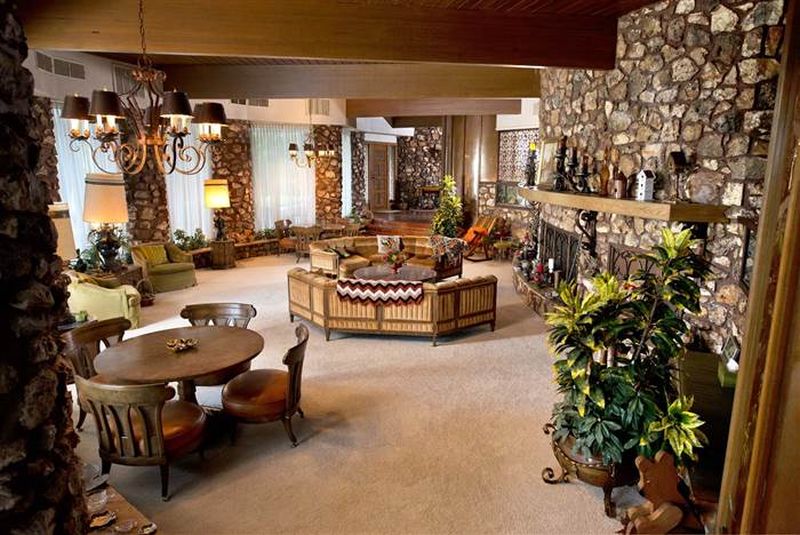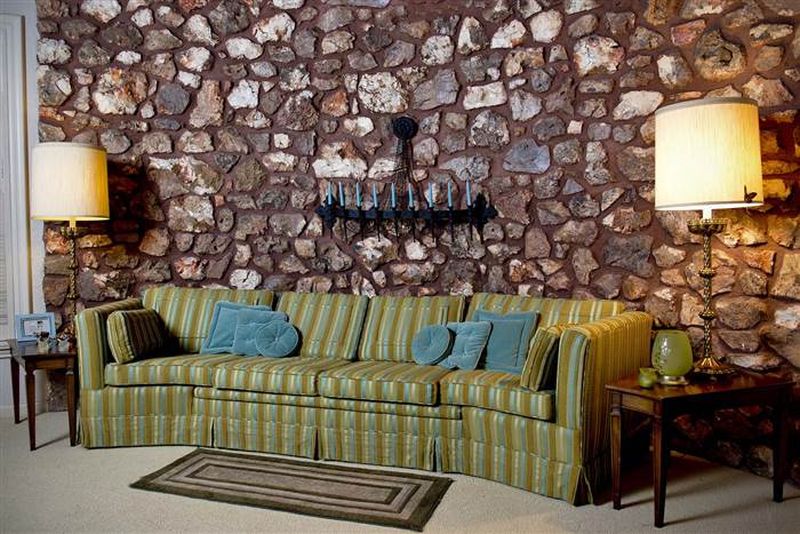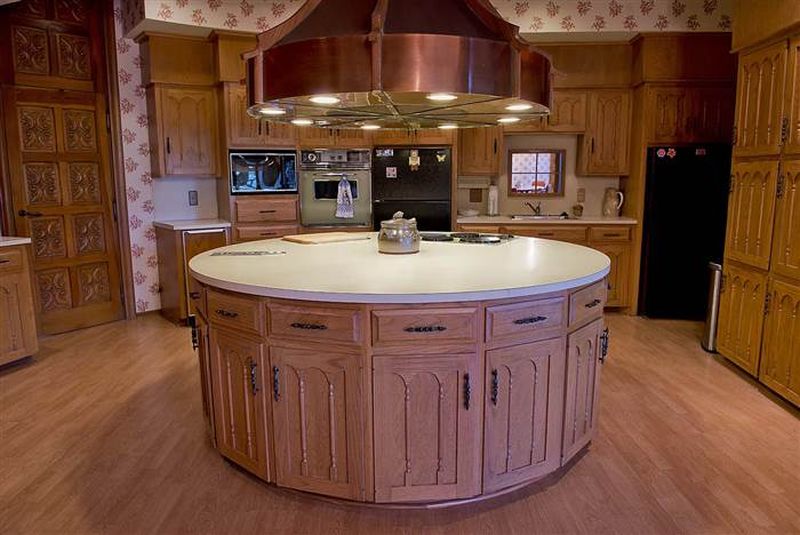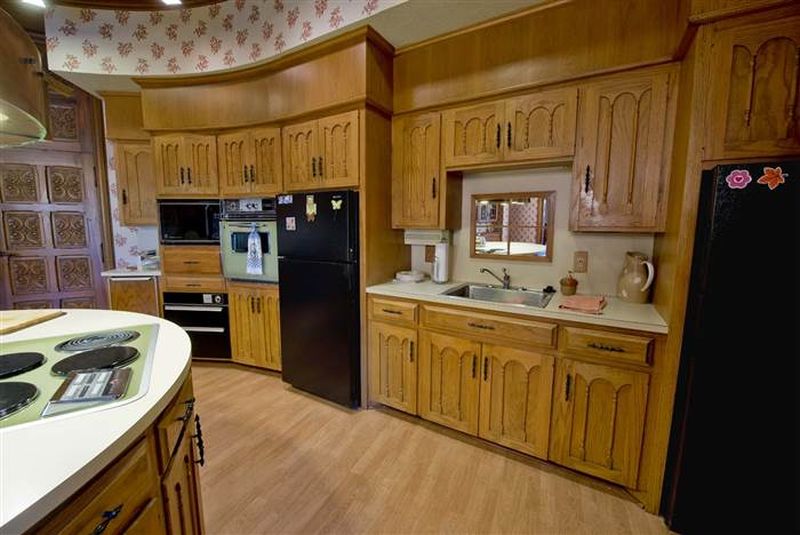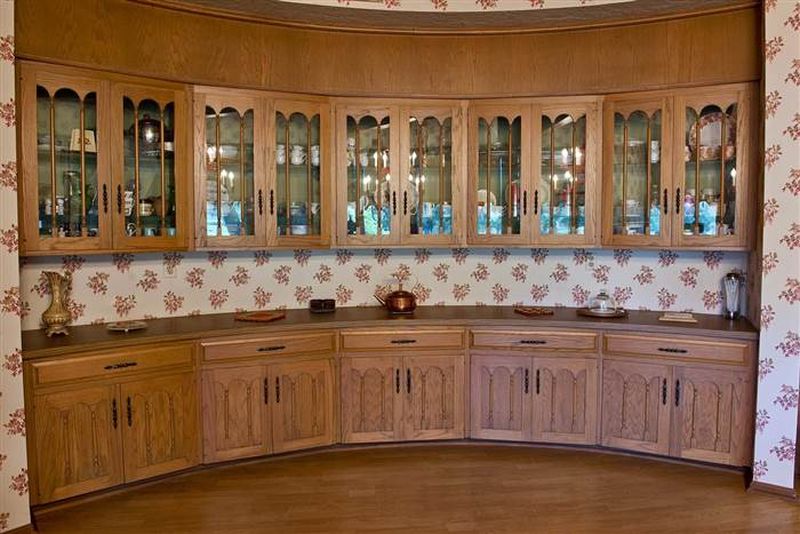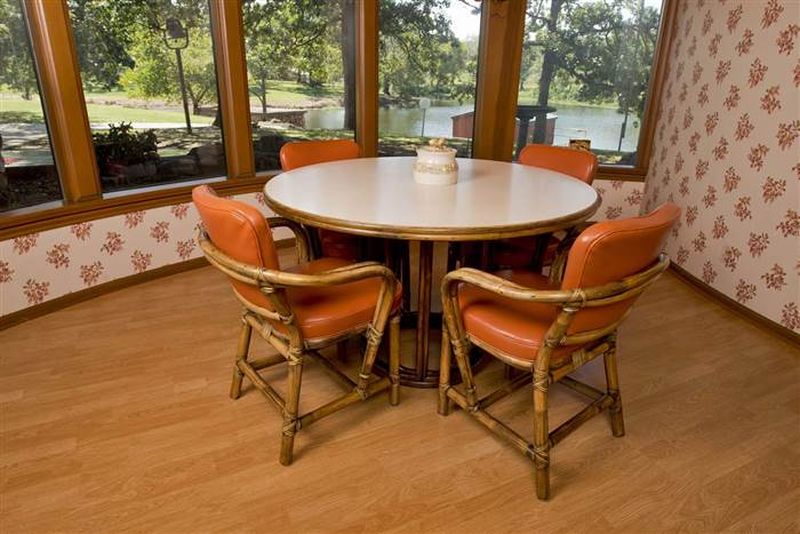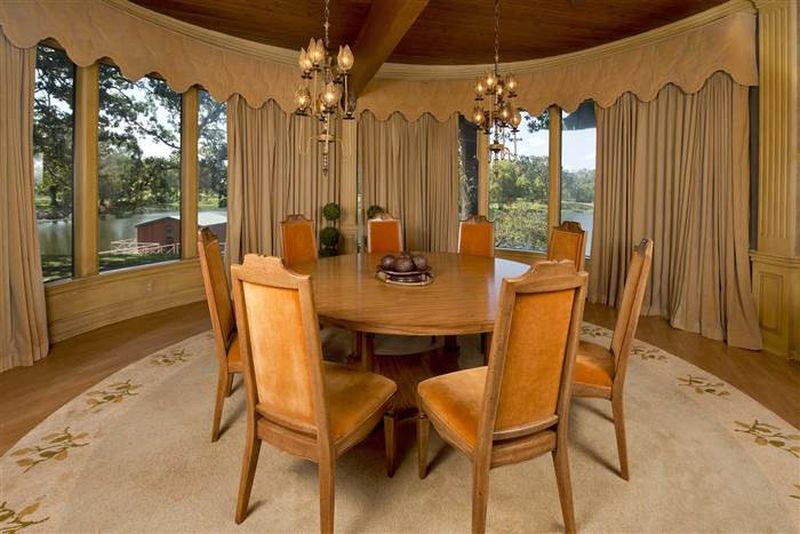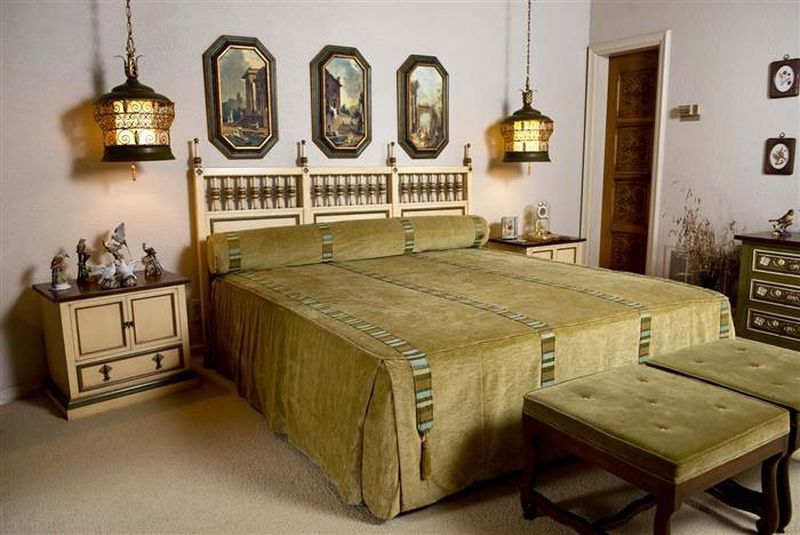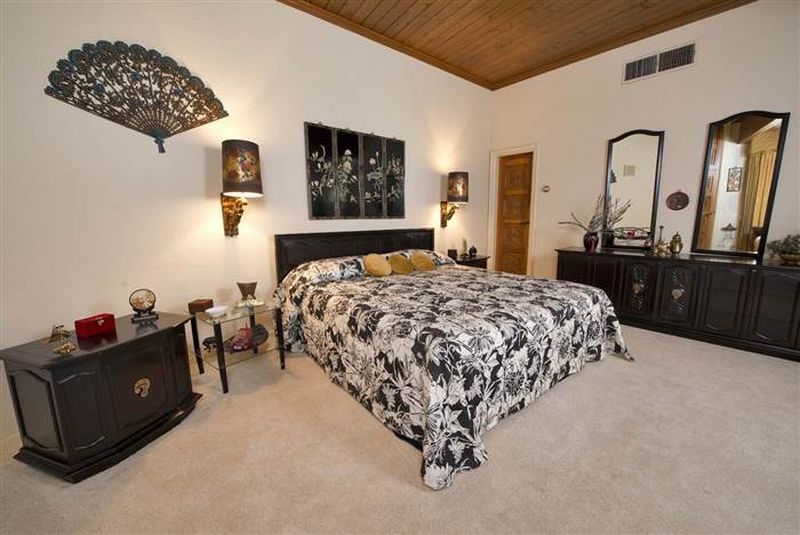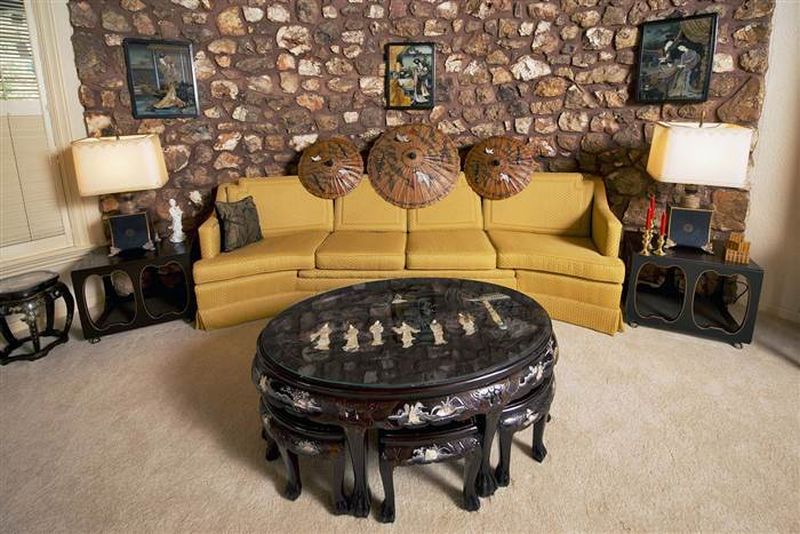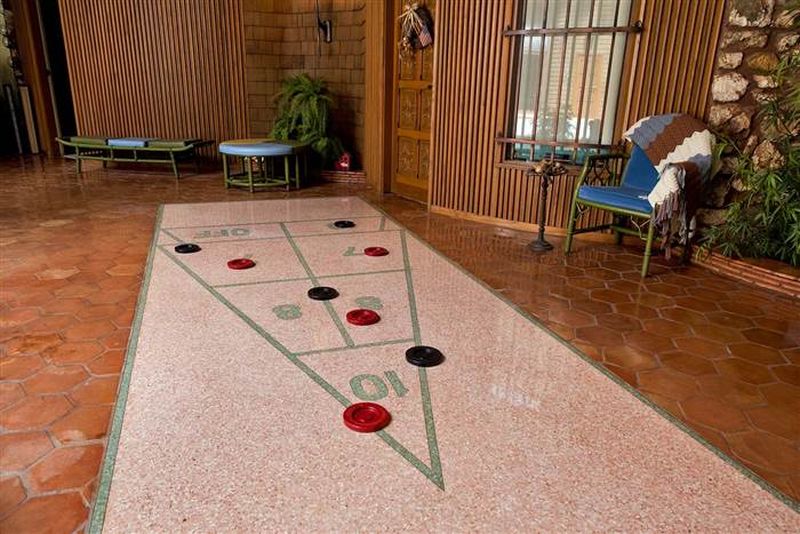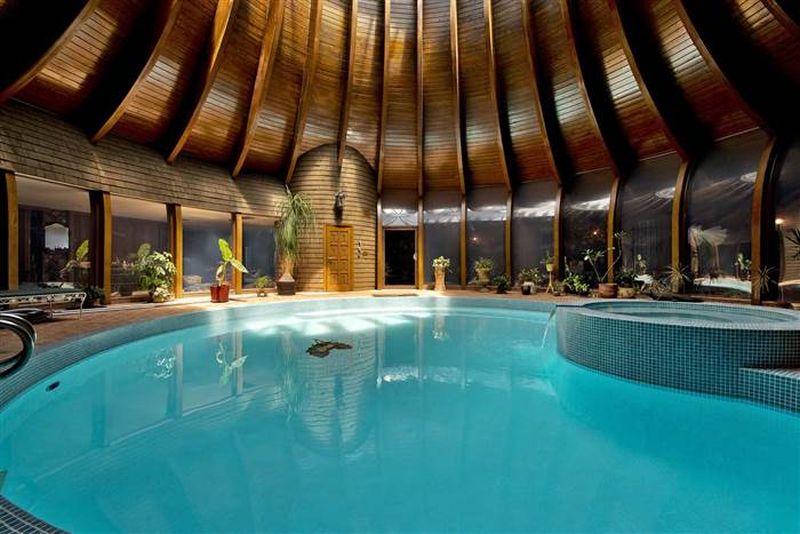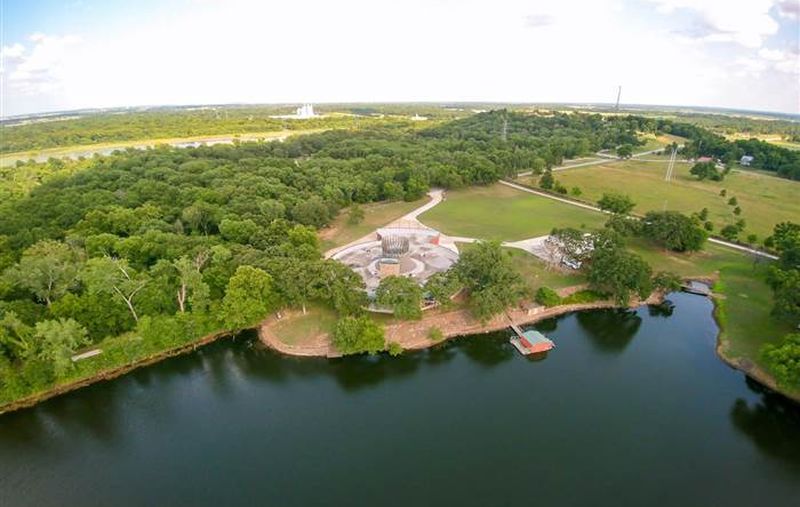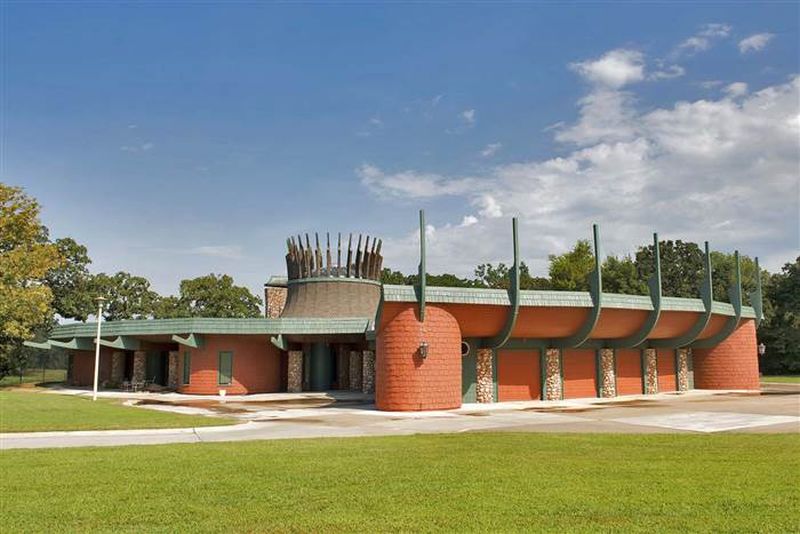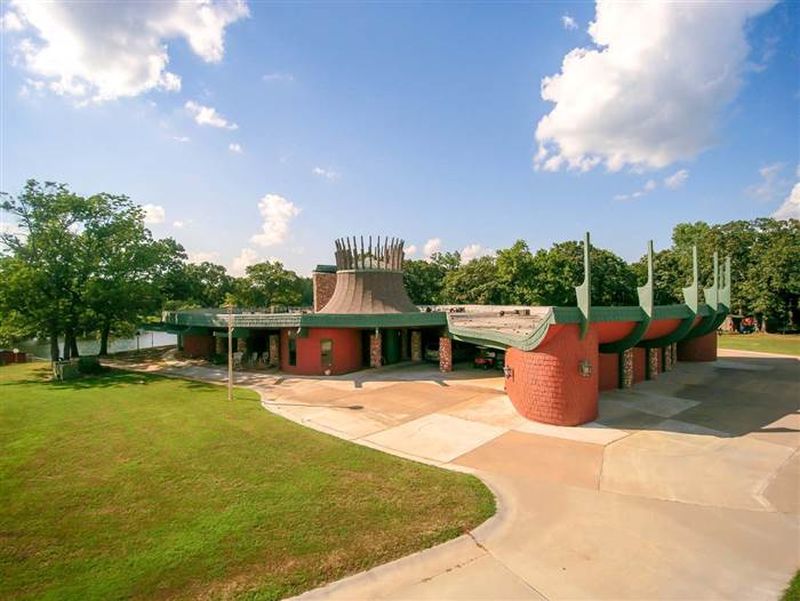 Via: Today