Want to add some additional flair to your gaming room? Instead of conventional indoor or outdoor entertainment tools why don't you bring some concrete game tables into your playroom?
Well, concrete has come a long way and now has been used by many designers to recreate auspicious home decor as well as functional objects for your home.
Likewise, here are few stunning gaming tables that are created out of concrete material to give some funky industrial feel to indoor or outdoor playing spaces in your home. These dynamic tables are indeed a great piece of furniture for any game room. Have a look!
# Concrete ping pong table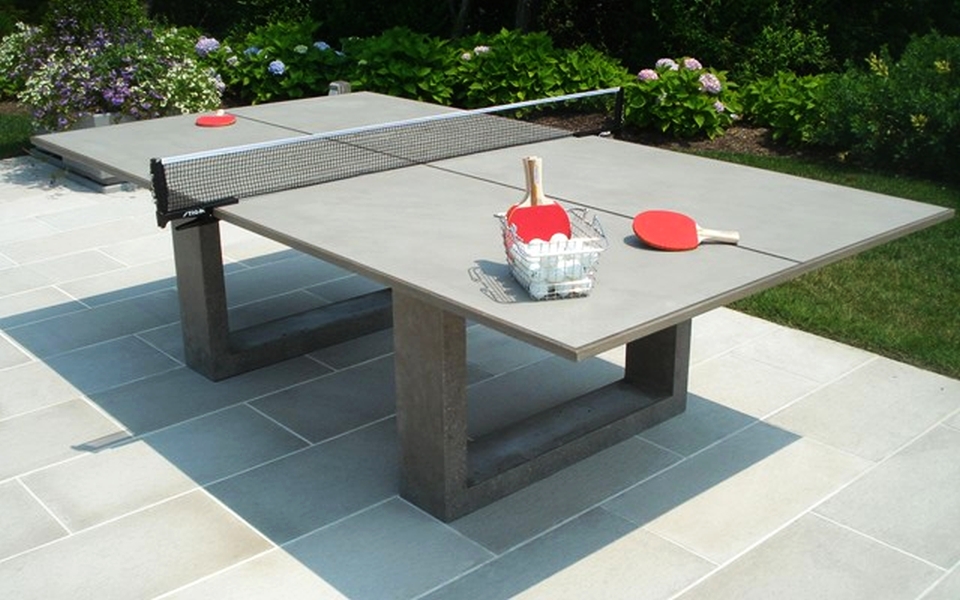 Designed by James DeWulf, the concrete ping pong table is made entirely out of solid concrete. The ping pong game table boasts rock solid tabletop and steel frame. It can be used for either indoor or outdoor use, allowing you to enjoy your game on its robustly stylish structure.
# Concrete pool table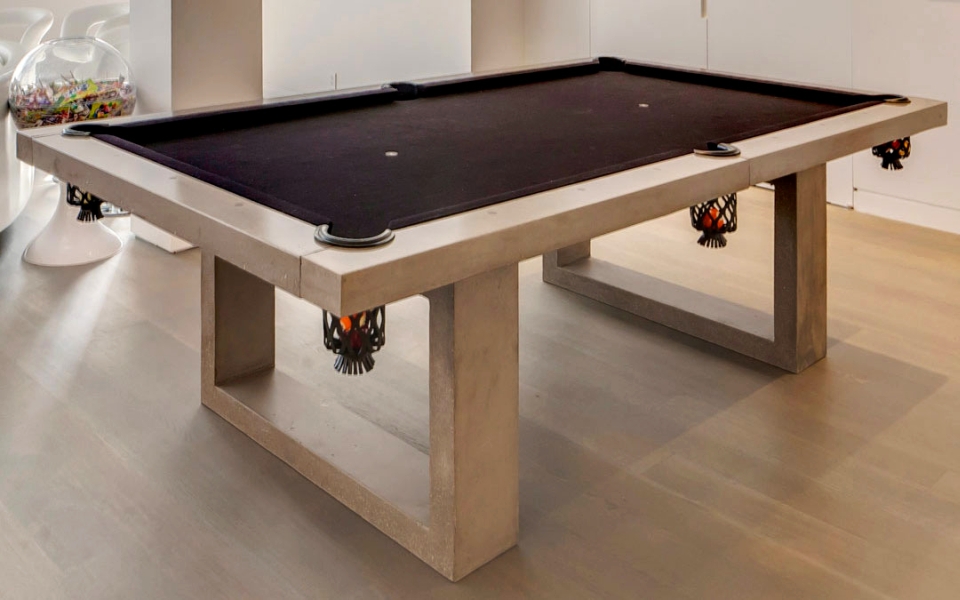 Another spectacular game table by James DeWulf is this pool table, which is also made from concrete. However, each pocket of this aesthetic gaming table flaunts eye-catching design, giving it an attractive appeal. This one is also suitable for both indoor and outdoor areas of your house to enjoy your game peacefully.
# Concrete table tennis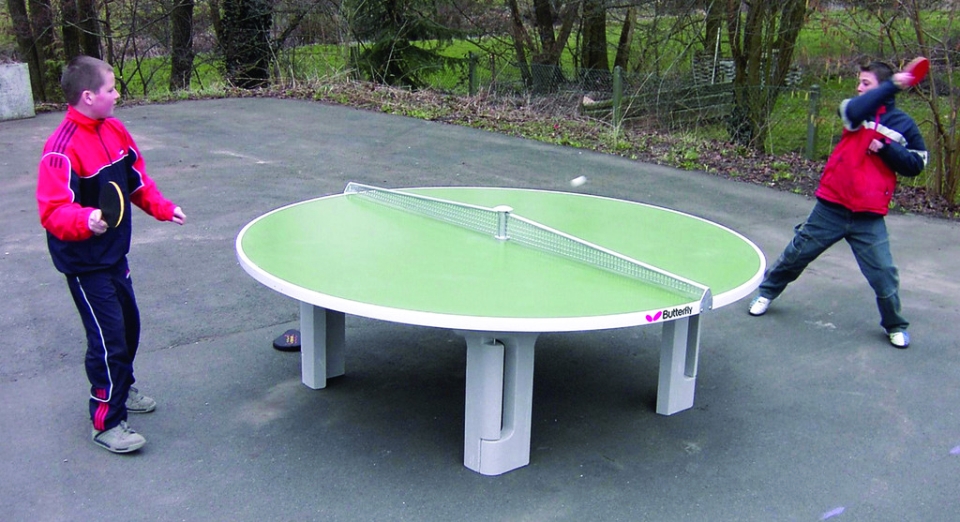 This unique table tennis table is shaped round and allows 2 to 4 people to play game conveniently. It comes with ground anchoring system and heat galvanized steel net. The polymer concrete tabletop is designed to stay smooth no matter how many times you play games on its surface. It's rare and aesthetic layout makes it a great piece of furniture for any game room.
# Concrete foosball table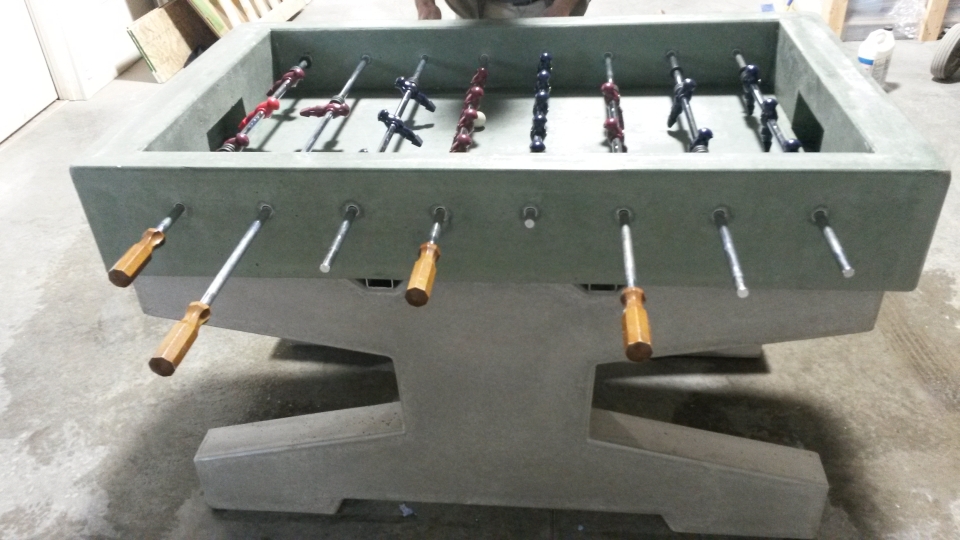 Created by Bravado Outdoor Products, the concrete foosball tables is for bringing fun into healthy gaming competition with family and friends. It consists of concrete and rods are hardened with three layers of chrome coating, ensuring long life even in outdoors.
# Billard Urbain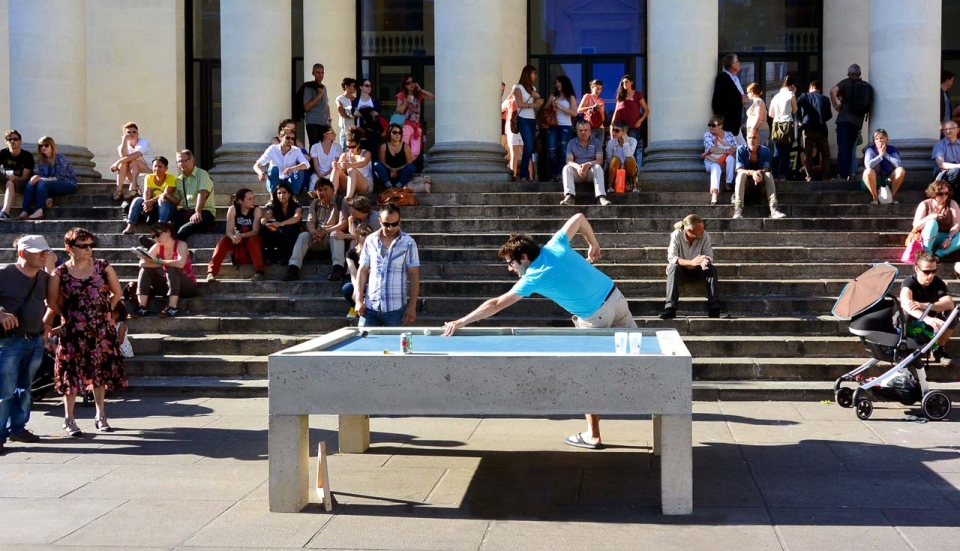 Billard Urbain designed by French Gwendal Le Bihan is intended to bring interaction among people in public places. This one is designed especially for public spaces, where people from different backgrounds can come and enjoy a friendly game of billiards. However, minimal work is done on its looks- it appears like a simple rectangular block in shape of billiards table. But it definitely ensures great time once you start playing a game.
# Concrete chess table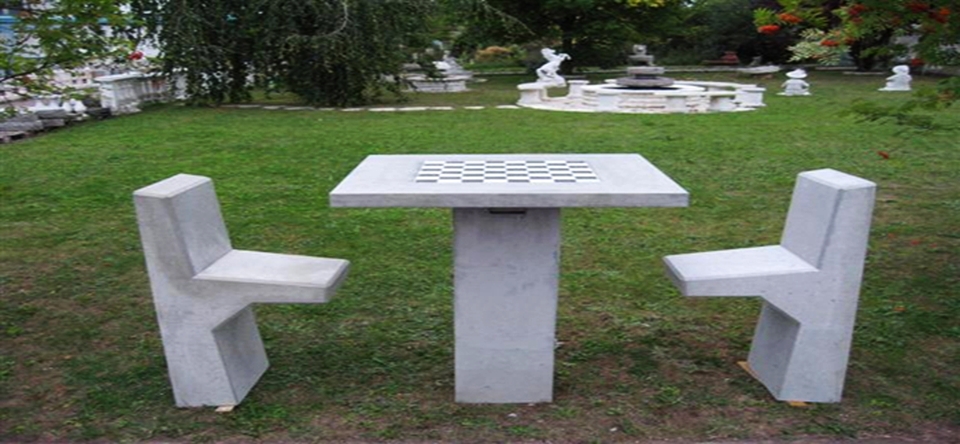 The usual indoor game chess has been brought outdoors in form of the minimalist concrete chess table. This one is made entirely from concrete, and its tabletop features regular chess pattern to enjoy the brain game outside in fresh environment. It also comes along with two concrete seats for players to enjoy the game comfortably.
# Panna foosball table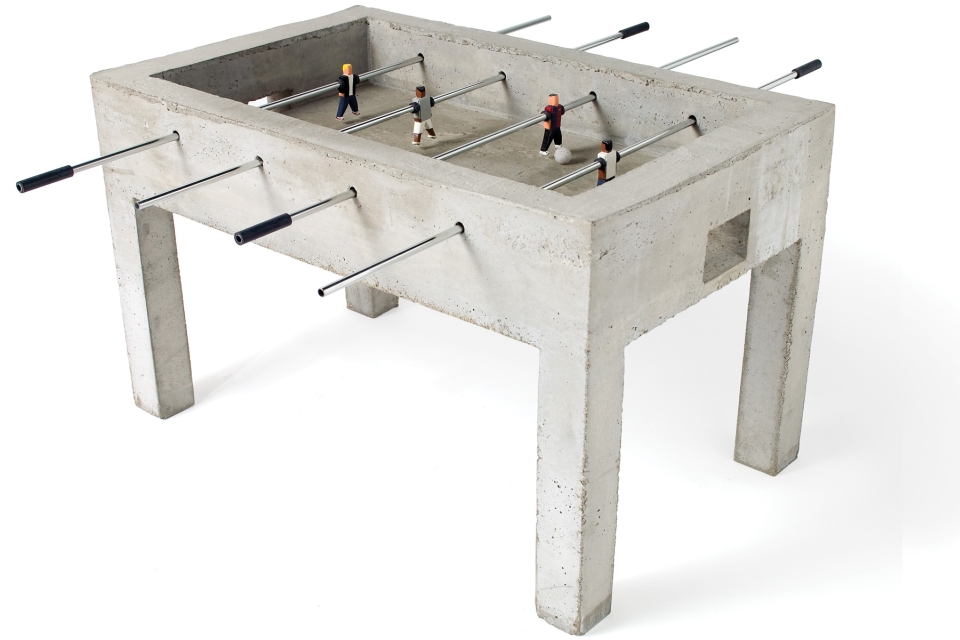 For soccer lovers, here's another game table- the Panna Foosball Table. It elegantly brings the street soccer into your home. This one is cast in concrete and various steel rods are placed in the middle, which players can move smoothly while playing.
These minimal concrete gaming tables are created to let the players have fun, while enjoying a challenging game. The gaming tables are perfect for any playroom or outdoor sections of your house, giving you an excuse to bond and connect more with your family or friends.