Your kitchen is the powerhouse of your home where meals are prepared and served. Having an organized and clean kitchen with all essential kitchen appliances every housemaker dreams of. Therefore, an ideal kitchen should have all the essential appliances which save time and ensure an uncluttered look.
When planning your kitchen décor, it is always a great idea to make a list of appliances you need and imagine them with your current kitchen design. It is also important because the decision influences the plumbing and electrical plans.
Good kitchen appliances are not that easy to select, as they have the power to make or break your kitchen's look. If you are embarking on a kitchen remodeling project, and don't know how to make the list of necessary appliances to ameliorate the functionality of your kitchen, then we're here to help you.
KitchenAid Empire Red 9-Speed Hand Mixer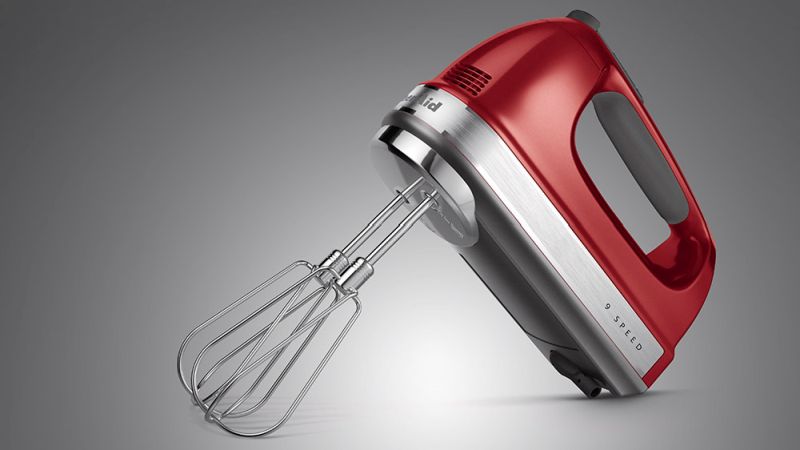 Mixing and blending tool is a basic kitchenware for whipping scrambling and kneading. The majority of housemakers recommend KitchenAid's Empire Red 9 speed hand mixer. This powerful nine-speed hand mixer comes with an LCD display, perfect for low-tech and poorly lit kitchens.
Plus, it comes with a collection of stainless steel attachments, including beaters, a whisk, a dough hook, and a blending rod. The electronic mixer is silent, so you can use it without disturbing your family members.
Also Read: Best Home Appliances for Homemakers
KRUPS KH734D Breakfast Set 4-Slot Toaster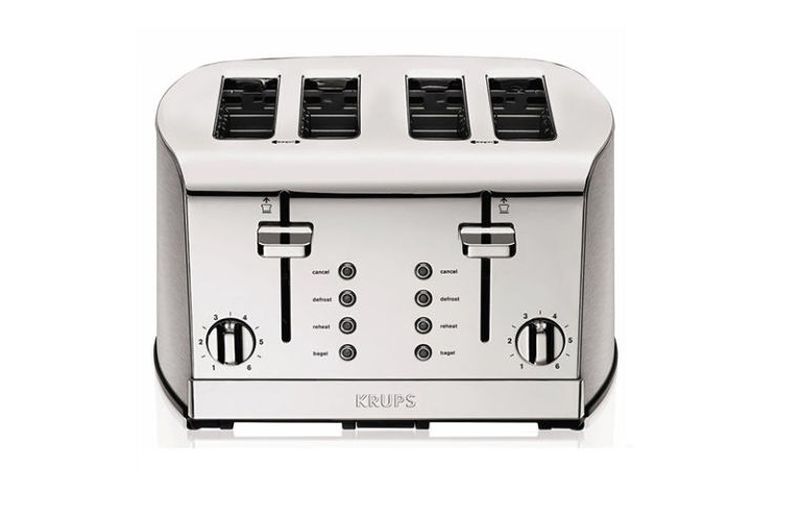 A toaster is yet another important small kitchen appliance for any home. There are many toasters available in the market, but KRUPS KH734D Breakfast Set 4-Slot Toaster is truly remarkable amongst them all. The four-slot stainless steel toaster has a great look and design that you can get for your kitchen at just US$49.
The toaster allows you to independently toast bread or bulkier bagels on your own preferences. It offers two separate heating zones from where you can control heat levels. High left lever allows you to remove your toast without burning your fingers.
Frigidaire Gallery 2.0 Cubic Foot 1,200 Microwave Oven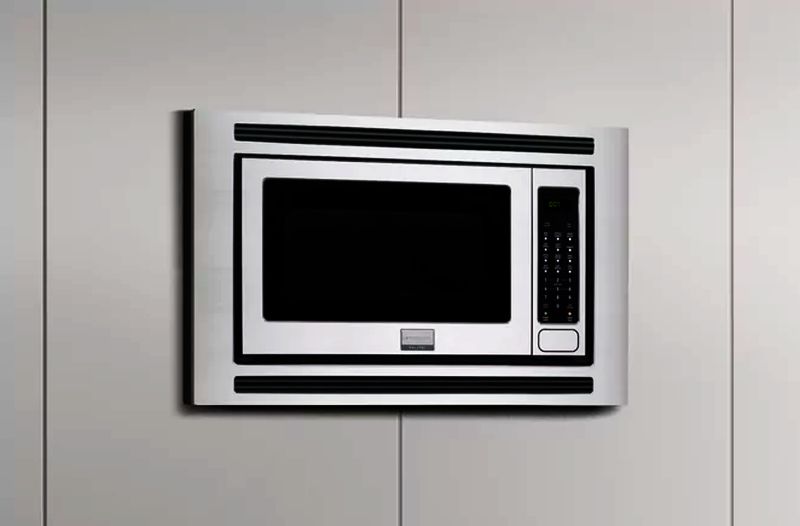 A microwave is a must have kitchenware for quick and easy meal preparation. Ensure a hot meal is prepared in no time with Frigidaire Gallery 2.0 Cubic Foot 1,200 Watt Built-In Microwave Oven. The stainless steel microwave has a sleek look that goes well with modern kitchen décor. The microwave offers expansive room to prepare virtually every kind of meal.
You will also find all the usual bells and whistles on its LCD front screen, with over 30 settings including an array of smart pre-programmed buttons for frequently cooked foods, as well as 'keep warm option' and six auto defrost choices. This microwave is a great buy at just US$288.
Cuisinart 14-Cup Programmable Coffeemaker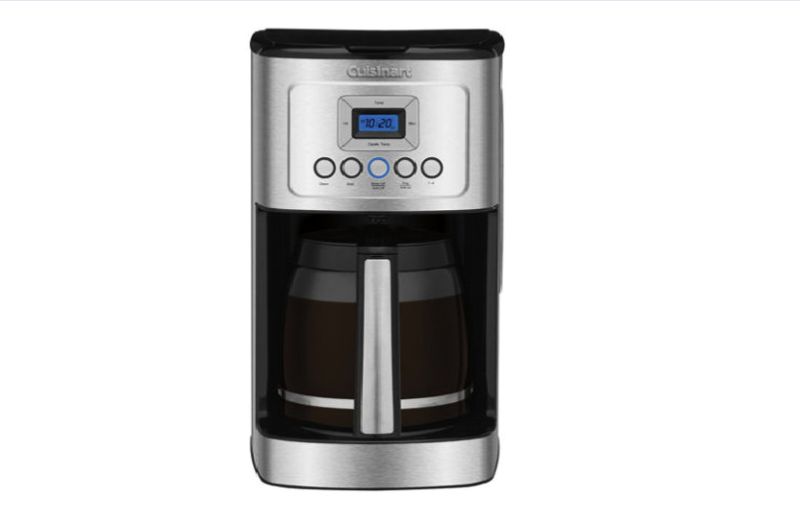 A coffee maker is an essential appliance if you are a family of the coffee addicts. Turn up the flavor and hotness of coffee with Cuisinart 14-Cup Programmable Coffee Machine. The stainless steel coffee maker uses state-of-the-art technology to make sure that you get a perfect Joe without sacrificing the authentic flavor. You can program this coffee maker 24 hours ahead of time which is another great feature.
Also, it comes with self-cleaning feature and auto shut-off option. Its brew-strength controller allows you to choose regular bold flavors according to taste and preferences. You can purchase this modish coffee maker for US$88.
Instant Pot 7-in-1 Multi-use programmable slow cooker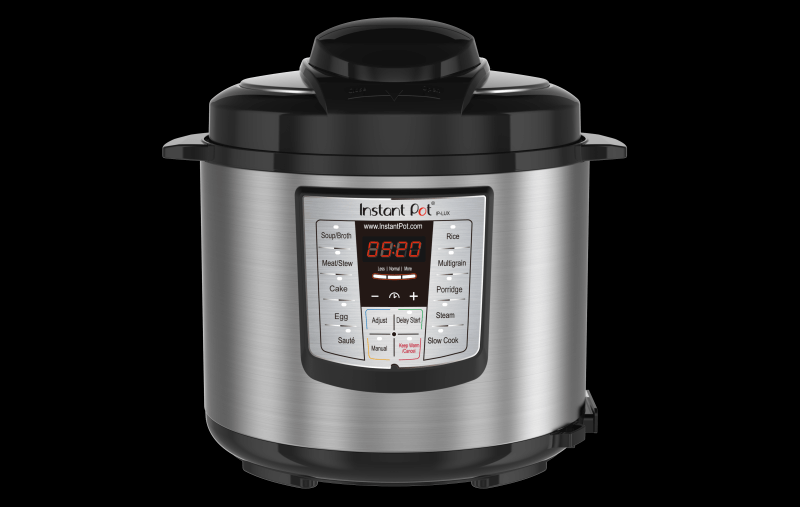 The benefits of slow cookers are many, especially for working women who need to have a nutritious and delicious meal ready at the end of a long day. Make your kitchen smart with an internet-breaking programmable multi-cooker known as Instant Pot IP-DUo60 6 quart model slow cooker, which is Amazon's best-seller with over 20,000 reviews.
The appliance has built-in microprocessor controlled programs that allow you to slow-cook or pressure-cook everything from meats, stews, chilies to grains and rice. You will surely love eating eggs or baking potatoes in it.
T-Fal Balanced Living Electric Kettle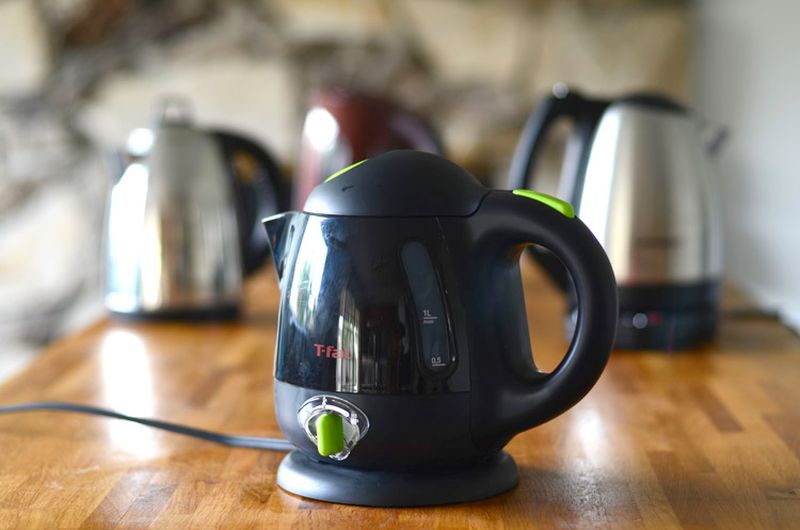 Electrical kettles are very efficient appliances for boiling water in a very short span of time. Buy a cool looking T-Fal Balanced Living Electric Kettle for instant boiling at just US$30. The elegant black-colored kettle has a one-liter capacity and 1,750 watts of power. It allows users to boil a cup of water in only 90 seconds. Additionally, the kettle has variable temperature control, which allows users to find the perfect setting for their favorite tea.
Ninja Ultima Blender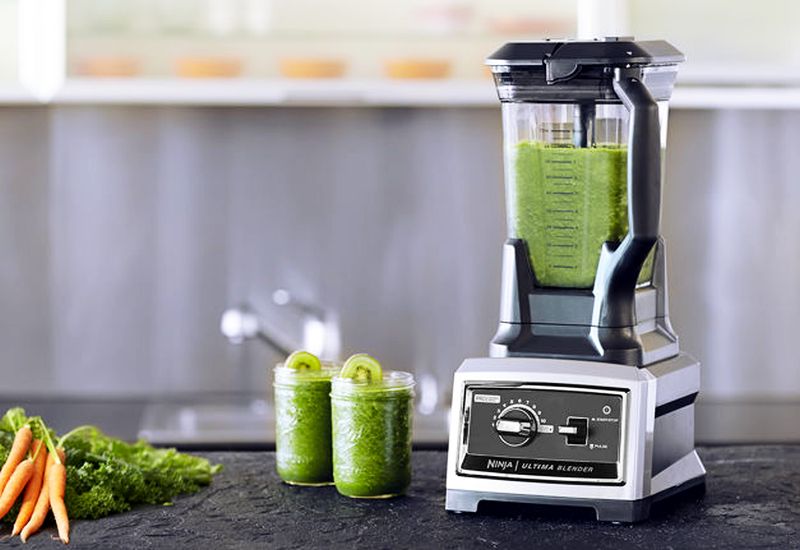 A blender has become one of the most important appliances in today's smart kitchen. The Ninja Ultima is a great blender with the mid-range-price tag of US$369. The tabletop powerhouse crushes everything from ice to frozen fruits, vegetables, grains in just a few seconds. The portable and shiny look of this blender makes it handy grinder for any modular kitchen decor.