Aptly named 'Earth and Sky Palace,' this tiny house on wheels is loaded with luxurious amenities that will make you forget about its compact size. A theatrical prop and stage designer Dan Huling has built this stunning tiny home. The inspiration behind its design is his childhood memories of the old mining towns in the Colorado Rockies where he was brought up.
The 200-square-feet trailer home boasts rugged exterior that gives it an antique look, but the sophisticated interior design will make you feel like a royalty. The tiny house rests on a 24-feet trailer that's clad in the steel frame and blue-stained cedar.
This tiny house on wheels includes a master bedroom, kitchen, dining room and bath. The entrance of the house has a large glass door that slides away to open. You can see a stylish Verona oven with a propane stove near the kitchen. In the kitchen, there are necessary appliances, including an energy-efficient fridge that works with both grid and solar power.
The bedroom is present on the ground floor, and it can easily be converted into a seating area. There is also a small storage loft above the bedroom and it can be accessed with the help of a ladder. The luxury bathroom comes complete with brass sink, toilet, and walk-in shower. The walls in the bathroom are covered with alligator skin wallpaper and a section is covered entirely in 1800s antique pressed tin from a Nebraska prison.
That's not all. The Earth and Sky Palace still has more to offer. This compact mobile home is wired for 5.1 surround home theater system for entertainment. To keep the interior warm, there is a Thelin Hearth pot belly direct vent heater.
On the other hand, a smartphone-controlled Friedrich air conditioner unit has been installed to keep you cool during summer. A propane-powered water heater is also installed, and it can be controlled by a touch screen.
Although, it gets most of its electricity and water supply from the standard sources but can also be equipped with solar panels for an off-grid lifestyle.
Currently, the Earth and Sky Palace is up for sale costing $74,000, which is absolutely worth this tiny palace.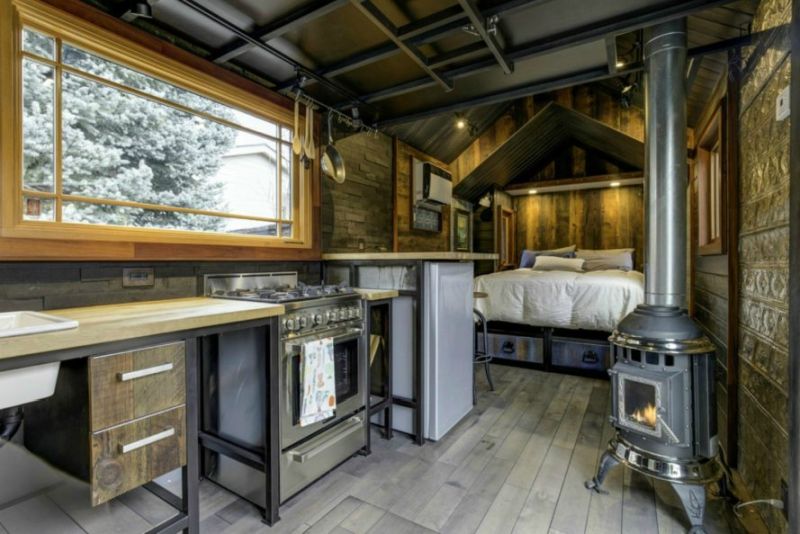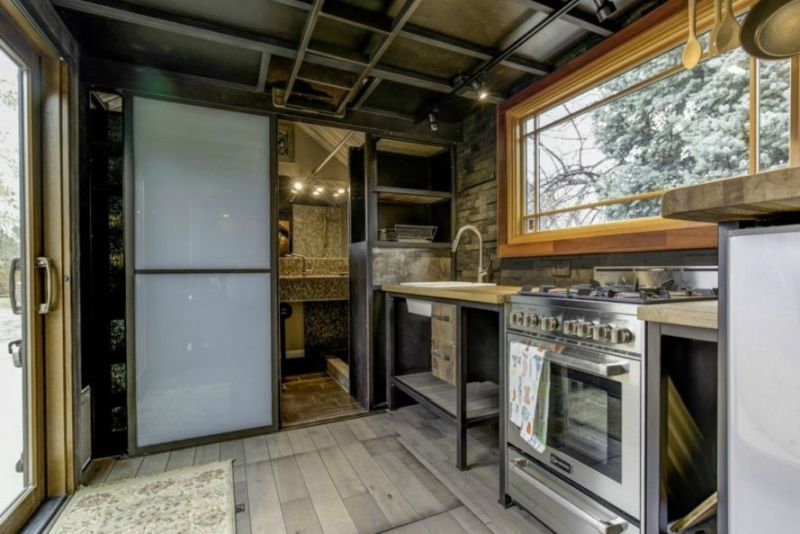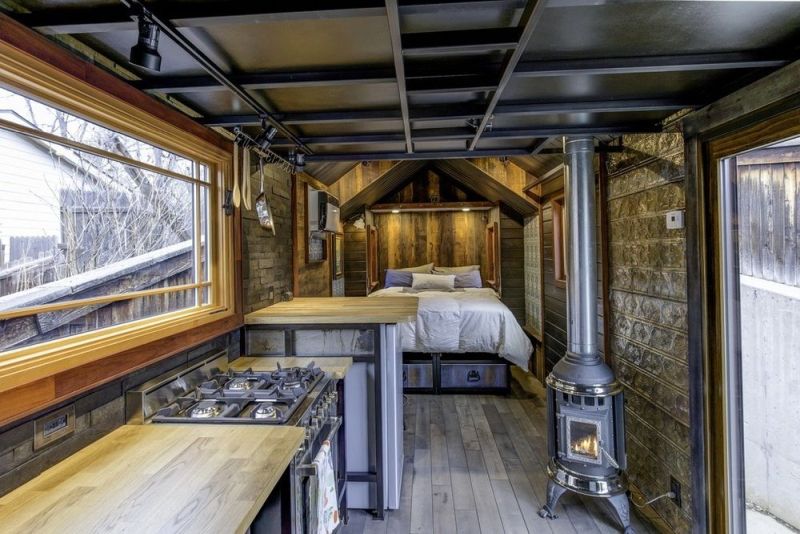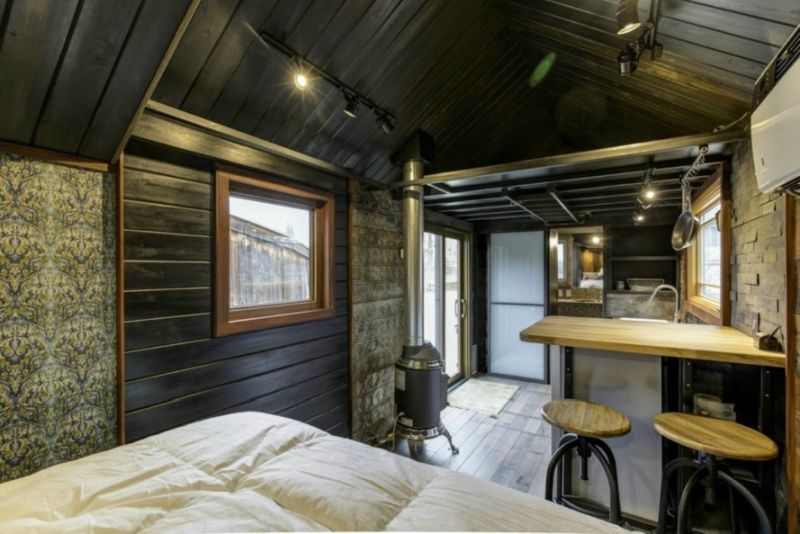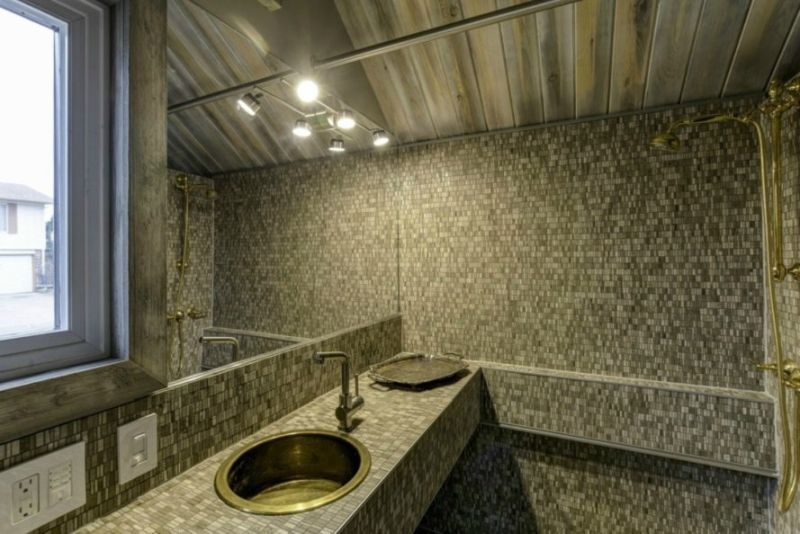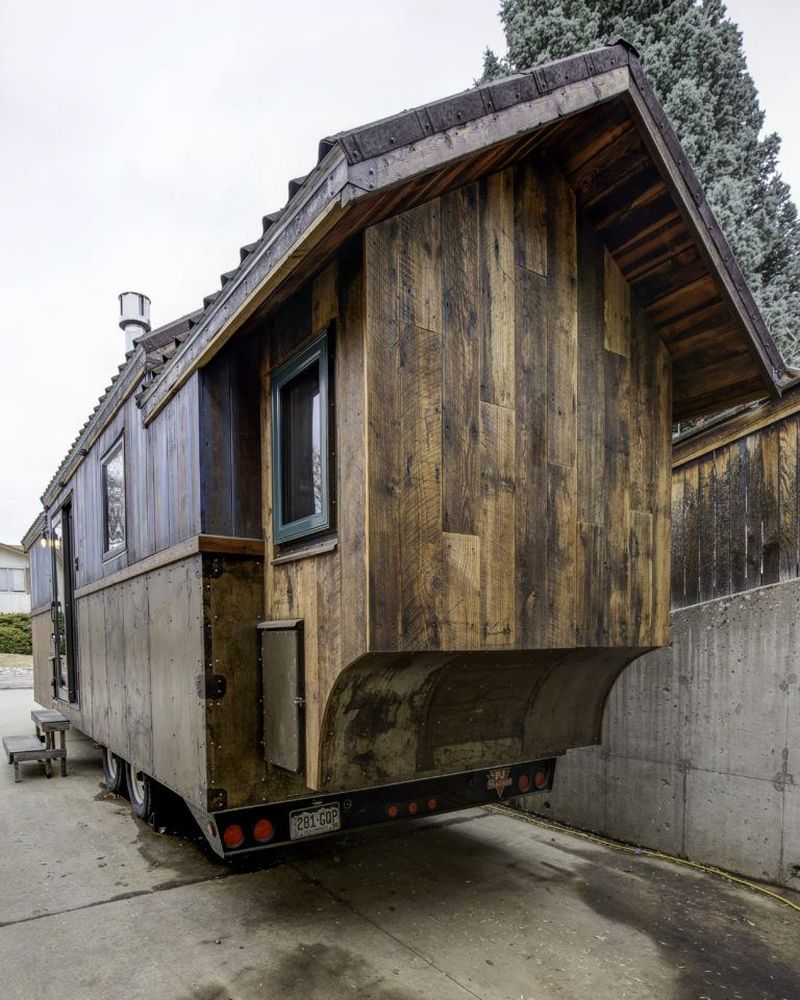 Via: Inhabitat