We've seen various Star Wars-themed designs from furniture, lamps, etc. to amazing architecture. Likewise, an 84-year-old metalworker Kenneth Triplett has also created the striking Death Star fire pit, inspired by the sci-fi movie Star Wars. The fire pit seems like half-finished Death Star II Battlestation, which Triplett designed for his granddaughter (Jennifer Allison) as a gift on Christmas 2014.
According to Jennifer Allison, Reddit user [Bandia5309], her grandfather has created the fire pit by welding together two defective propane tank ends. After that, he cut out the metal into distinct shapes found on the Death Star II.
Although Triplett is not much aware of the sci-fi flick, he has done a pretty decent job on its design and styling. On igniting, the fire pit seems like a glowing fiery ball is resting on the earth, meanwhile revealing the artistic Death start motif along with fire flames.
Wishing you could have the same outdoor furnace? Well, the good news is that Allison and her grandfather are selling its replicas online for $1,600. Moreover, it is also available in various custom-design options. So, you can get your preferred design imprinted on this outdoor accessory as per your taste.
Check out the images given below to check out the work of this 84-year-old and do share your thoughts after the jump.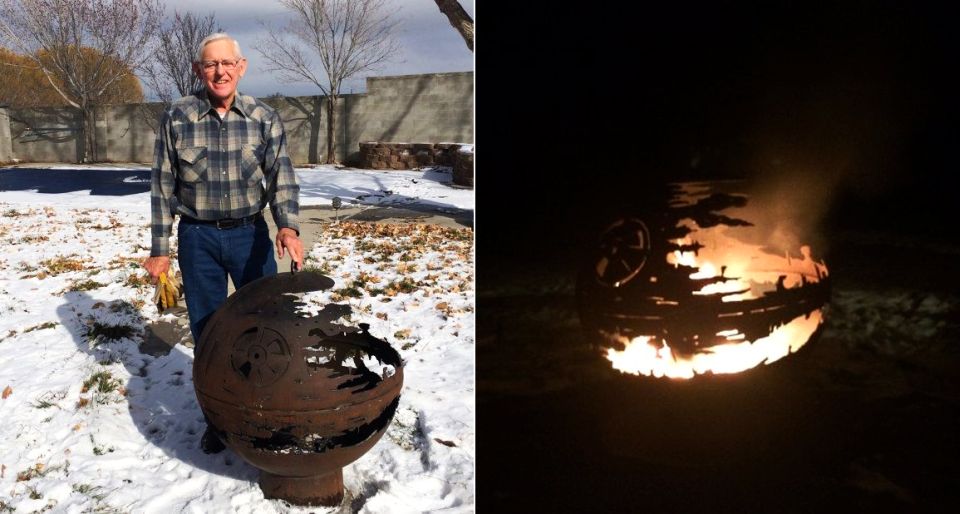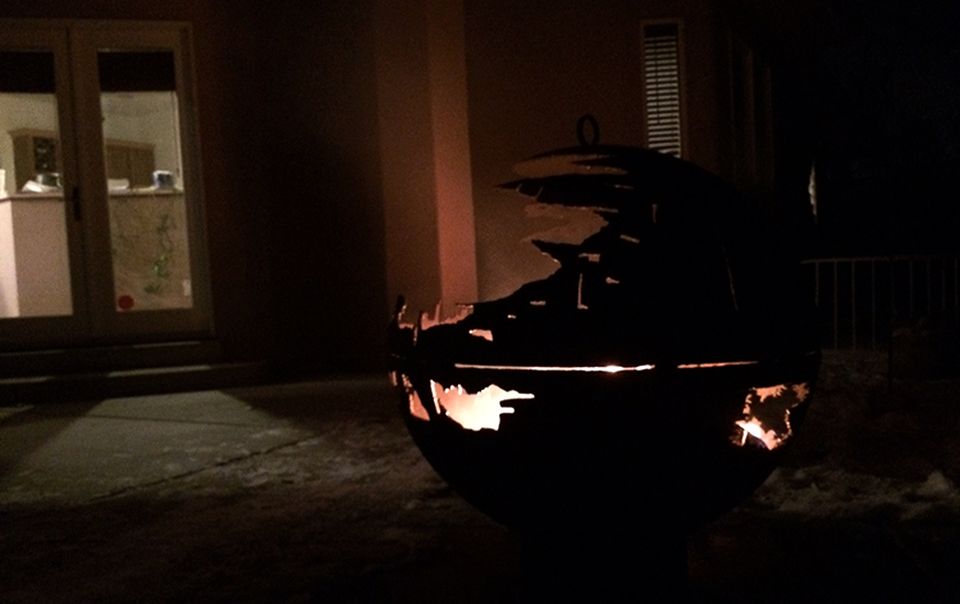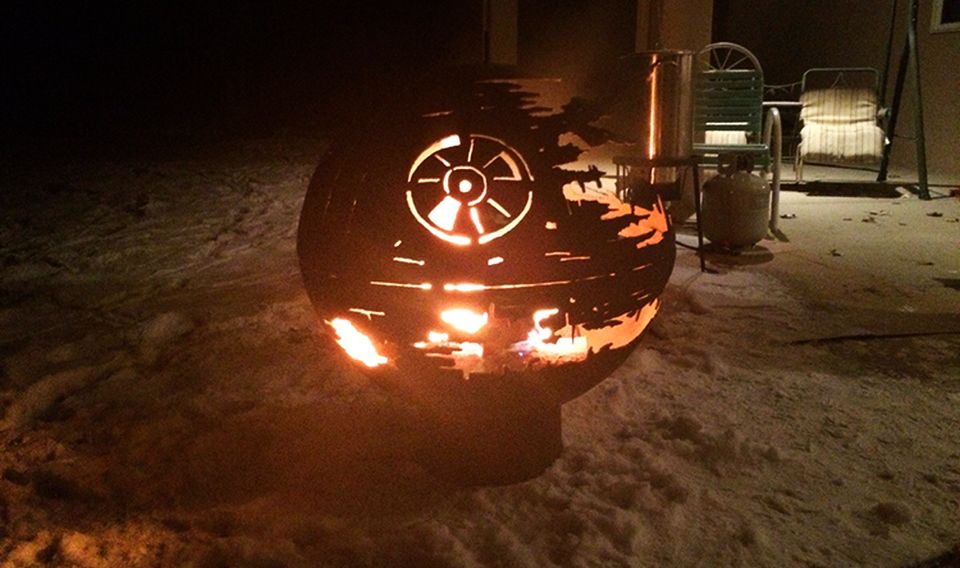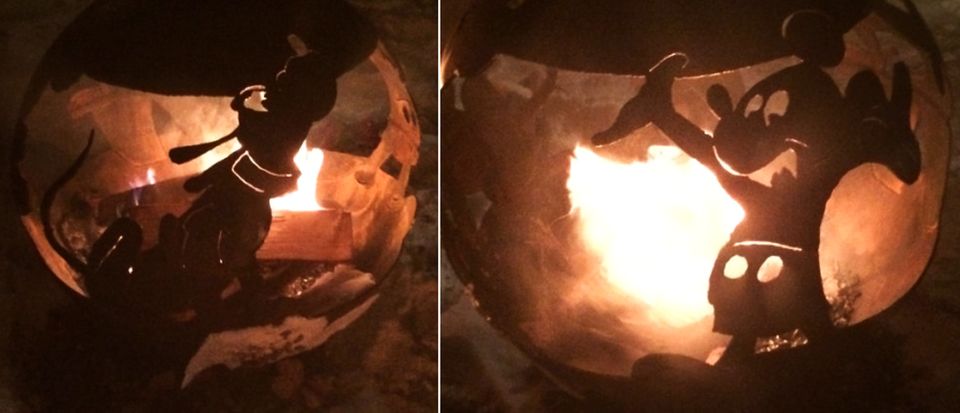 Credit: Geekologie