Concerned about air pollution in your city? You should be more concerned about the air you inhale while indoors. Surprisingly, the indoor air tends to be five times (or even more) polluted than the outdoor air. Indoor air pollutants are more prone to lead to health hazards than outdoor air, as we spend more than 90 percent of our time indoors – whether it is your home, office or a restaurant.
The question here is, what makes the indoor environment so toxic? Here is the answer. Formaldehyde and VOC (Volatile Organic Compound) that are present inside every type of residential units. Often found in everyday products such as adhesive material, wood furniture, concrete, carpets, mats, blankets, roof, air conditioners, refrigerators, and other insulation materials.
These products release colorless gases and noxious air that last for years and causes watering in eyes, coughing & wheezing, irritation in nose and throat and various respiratory problems.
Air purifiers/cleaners are some readily available and handy solutions to battle indoor pollution but they consume a lot of electricity. Air-purifying paints are a more economical and practical choice.
Wondering how an air-purifying wall paint works? Well, it contains anti-formaldehyde with active carbons, which continuously absorbs harmful air pollutants of the indoor space to convert them into water vapor and clean fresh air to ensure a healthy indoor environment.
Airlite paint
Here is a great chance for you to turn your walls into a natural air purifier with Airlite paint. The modern paint eliminates unpleasant odors, smoke by breaking down their molecules to convert them into fresh air. It helps to keep your indoor environment healthy by eliminating germs in the air. Moreover, it does not allow bacteria to breed on the walls.
It also eliminates and prevents rotting and molding in your space, so forget about the bacteria that develop every year due to moisture. Airlite emulsion also comes with anti-dirt formula, which prevents your house from catching dirt and dust.
Moreover, Airlite paint does not emit harmful air-polluting vapors and odor that cause eye and skin irritation, headaches and nausea.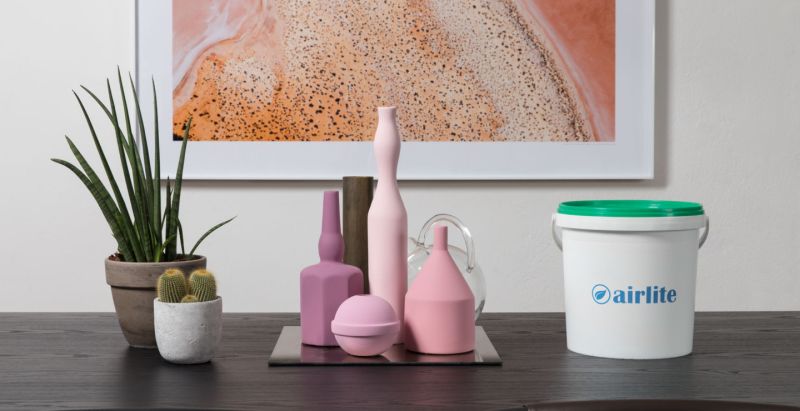 LivinWall organic paint
LivinWall frees your interior space from air pollutants with its super-natural and anti-bacterial wall paint. The organic paint battles toxic air, moisture, pungent smells, cigarette smoke and other types of smoke, as well as converts them into fresh air.
The paint acts as a long-lasting water-proof passive protector for your walls that does not mold or crack. It helps to regulate humidity and temperature in your room, meaning you can get rid of molding and rotting without having to look for other solutions.
Moreover, unlike traditional paints, it does not contain harmful chemicals and VOCs to cause any allergy. Available in any color of your choice, LivinWall air-purifying paint provides indoor space a high burning tolerance of 1200 °C. As a result, the paint does not emit smoke when on fire and gives better protection if crisis strikes.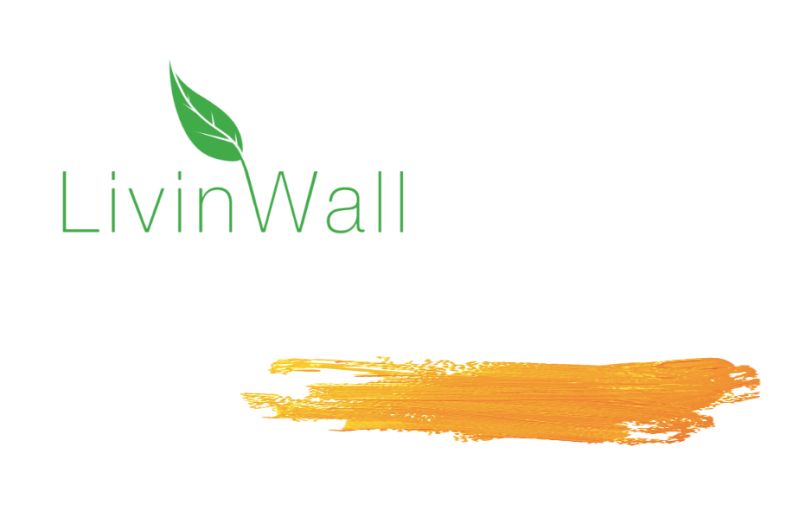 Nippon AirCare
Painting your walls with Nippon AirCare is another great way to purify your indoors 24×7 without having to consume electricity. Its anti-air pollutant formula is made of anti-formaldehyde with active carbon that absorbs all impurities in the air to convert it into fresher air.
The basic mechanism behind this purifier emulsion is that it continuously sucks up harmful formaldehyde and VOCs present in the room to convert into water vapor. Water vapor takes the shape of toxic-free air to make your room fresh and healthy to breathe.
Great thing is that it does not contain any odor that traditional paint can never do without.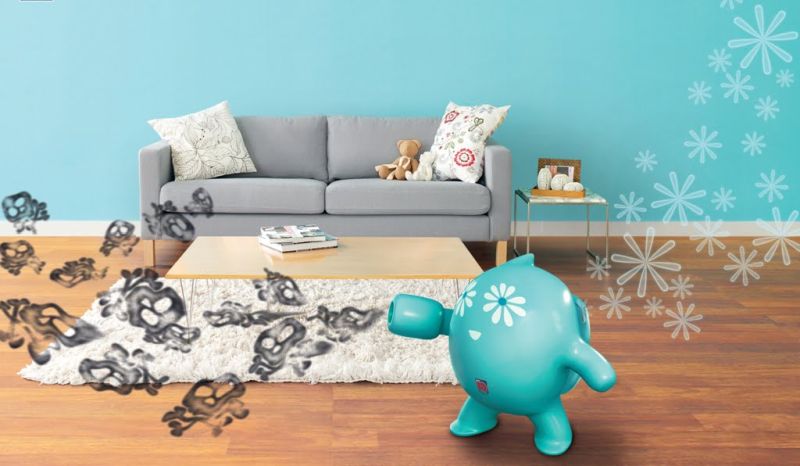 ECOS' interior atmosphere purifying paint
You don't paint your house often, so make the wise decision of choosing Ecos' interior atmosphere purifying paint for your walls. The new generation paint filters the polluted air of the room, and absorb moisture, VOCs, smoke, and other pungent smells to convert them into fresh air.
The moisture-proof paint does not fade, mold and crack easily, and lasts longer. It acts as a great protector for your walls, the paint does not contain any harmful chemical to cause you any kind of allergy.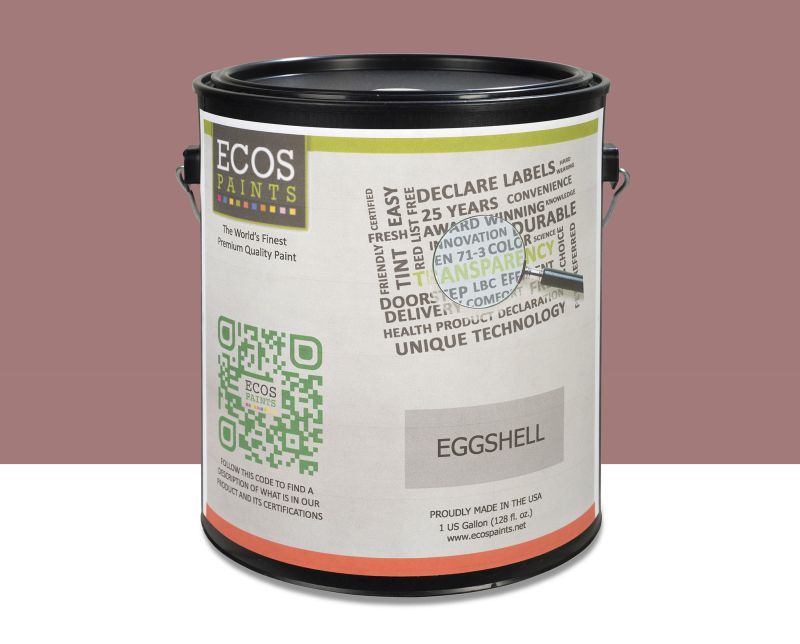 Respisafe air-purifying paint
Respisafe air-purifying paint is a great blend of anti-bacterial emulsion and formaldehyde abatement technology,  which eliminates 100% formaldehyde and VOCs present in the air to improve the indoor air quality. Suitable for residential, commercial, healthcare, hospitality and education facility, the water-proof paint eliminates moisture, rotting and molding in the room and kills harmful bacteria that grow during the rainy season.
The long-lasting wall paint does not fade and crack, plus you can clean your walls anytime using a damp cloth to remove stains and unpleasant marks. The emulsion also does not cause any kind of eye, throat or nasal irritation.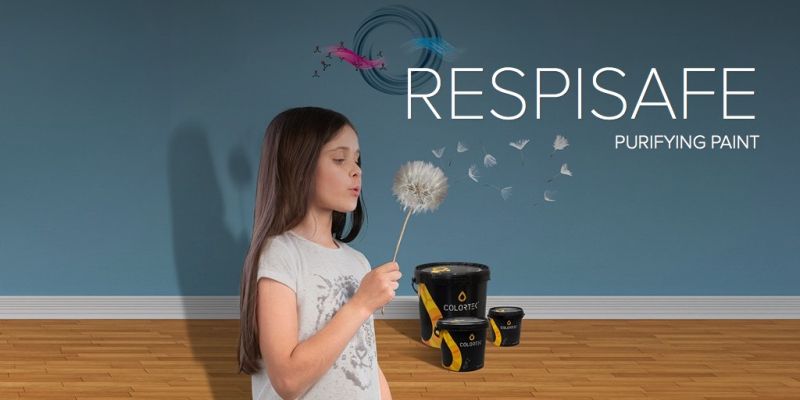 Royale Atmos air-purifying paint by Asian Paints 
Royale Atmos not only gives your walls an attractive texture but also reduces air pollutants in your room using active carbon technology. The technology eliminates air bacteria and breaks down smoke and unpleasant smell into the fresh air.
Unlike other paints, it comes with a refreshing mild fragrance to freshen up your interior. If we talk about the color choices, you can get your wall painted in any color of your preference, in matte texture. Royal Atmos paint also allows you to clean your walls using a sponge wiper or damp cloth.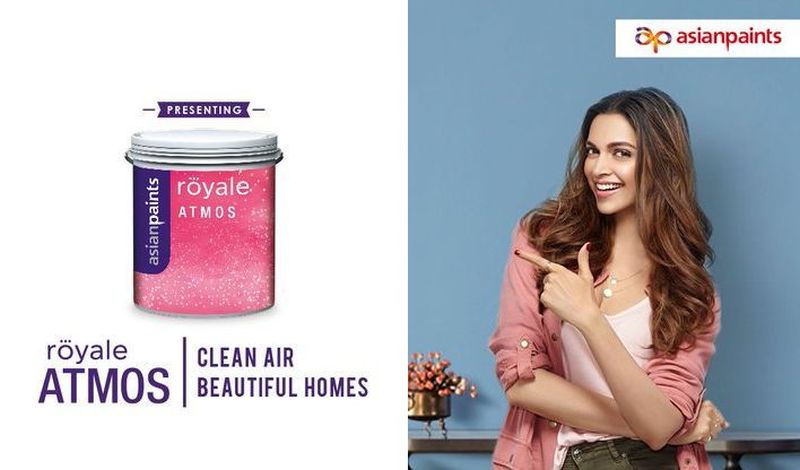 Boysen KNOxOUT air cleaning paint
KNOxOUT by Boysen is the first air cleaning emulsion in the world with CristalACTiV and photocatalytic technology, which uses light energy to break down noxious air pollutants and convert them into less harmful molecules. Any wall coated with KNOxOUT becomes an active air purifier for the room that protects you from harmful colorless gases.
The paint also comes with self-cleaning and anti-bacterial properties to make the indoor environment purer than before. The new generation paint eliminates moisture, dust, and dirt using its acrylic water-based formula to make indoor environment allergy-free. The odorless paint has no VOCs which is a great advantage.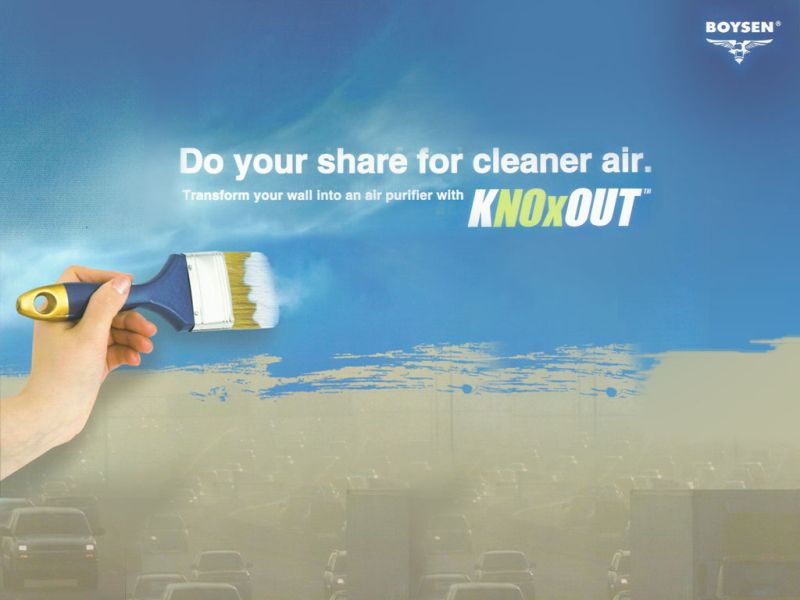 CapaCare AirPurify
CapaCare uses the healthiest and most environmentally-friendly technology to ensure a safe and hygienic environment indoors. The paint is completely odorless, durable and safe to breathe. Moreover, its anti-formaldehyde, anti-VOC properties let you inhale 100% clean air every day. The water-resistant paint eliminates moisture and allergic molding and rotting.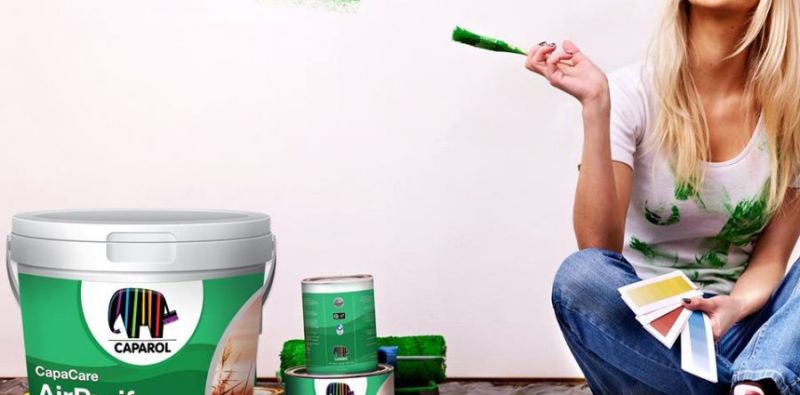 Formashield paint
Formashield latex paint helps to remove harmful formaldehyde fumes from indoor air. Formaldehyde-Abatement Technology begins working as soon as the first coat of paint is applied. The water-resistant paint filters polluted air, formaldehyde, and VOC present in household items made with glues and adhesives such as carpets, wooden furniture, cabinetry, drapery, and air conditioners.
It does not let the moisture come in your space and eliminates molding, fungus and rotting. The eco-friendly emulsion emits no odor, so it will not cause you any type of skin, eye, throat and nasal irritation. It simply makes your indoor environment fresh and healthy to breathe.