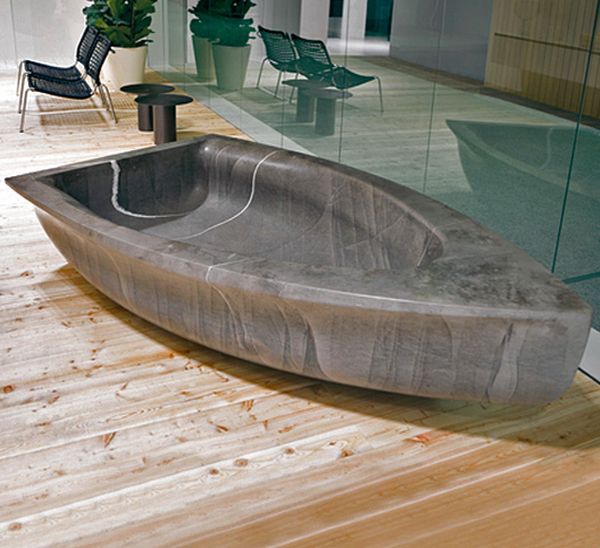 I have seen ostentatious products being served on the higher end of the commercial spectrum. As a matter of fact, I have harped about many such conceptions that would set you back by quite a few greenbacks. However, spending $75,000 for a stone bathtub, shaped in the form of a primitive boat is little too much even for the likes of snobby aficionados. Now, many of us may retort: it is an opulent, 'avant garde' piece! And, in answer, I would say: yes, may it is; but without any clear direction of practicality or aesthetics. Crafted by famous designer Antonio Lupi, who is known for creating costly bathroom decor oriented designs, I go on to officially declare it as a 3,500 pound blooper.
Visually, there is nothing striking about the bathtub, in spite of the usage of classy stone as the building material. However, the greatest design blunder may yet not be its drab aesthetics. From what we see, the depth of the conception is pretty low, thus making the tub too shallow to be used practically. In addition to that; the sides seem to have mildly sharper edges, which is not at all user friendly or safe, especially when used in slippery spaces such as a bathroom.
Anyhow, at the end of the day, if someone is willing to splurge 75 grands on a piece of tub, maybe he/she wouldn't be too concerned about the functionality of the whole scope. But as a commercial product with its degree of usability (or lack thereof), we do say – fail.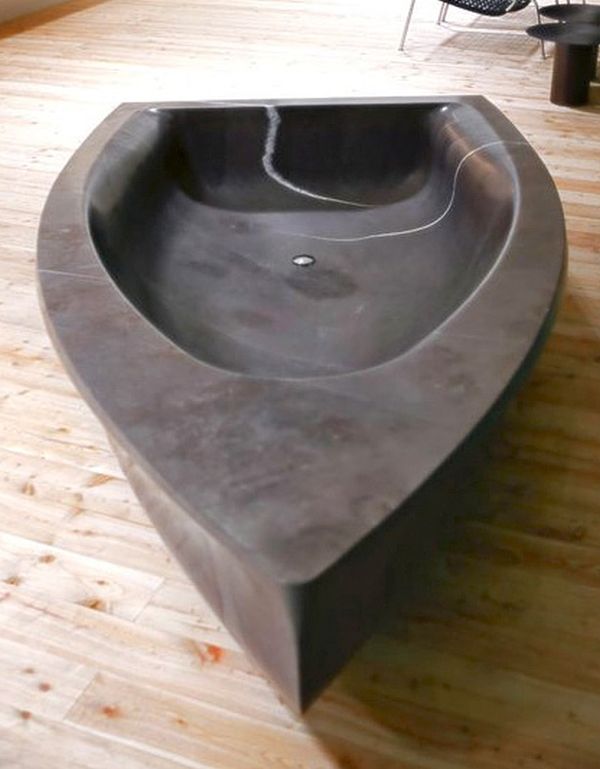 Via: Gizmodo