We have featured many antique, awesome, and stylish clocks earlier, but the Life Clock is something different. This clock is made by the French artist, Fabien Bouchard who is a self-taught artist, and according to him, his work is born out of the encounter between art, design and technology.
The specialty of Life Clock is that it tells time in seconds, since your birth. The graphics and design of the clock are simple, but life bar that shows in the bottom of the display is inspired by video games. Whereas, the life bar of the clock is based on the average life expectancy of French people. So, if you belong to a different country, you can expect your lifetime to be more or less.
Also Read: L'Epée 1839 Requiem skull clock serves as reminder of mortality
Fabien's main motive behind this clock design is to tell people that every moment that passes by is important. So, do not take stress and tension because you are not living here forever. While according to me for some people it will be helpful, and for some it will be more stress inducing. However, from a practical point of view, it is the reality that we all have to face later or sooner.
Fabien says:
I explore the relationships between humans and their environment, looking for provoking questions and sensations through interactivity and connectivity.
The table clock comes with a joystick, which helps in setting time, date and sex according to user. Life Clock will also ask about your date and time of birth, so that it can calculate how many seconds you have lived since your birth. Additionally, it has a heart and a skull that appears on the display, which symbolizes user's day of birth till death.
Sadly, it's not available on the market yet, but to see Fabien Bouchard's more interesting work, you can follow him on Instragram.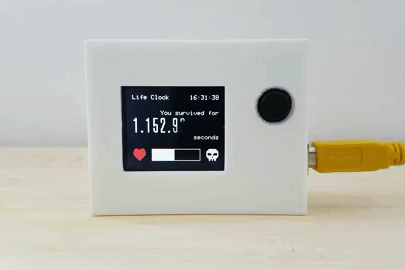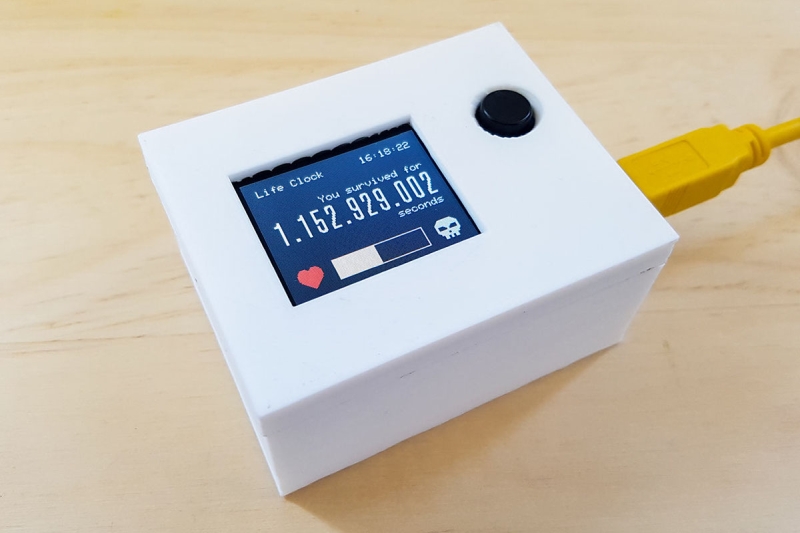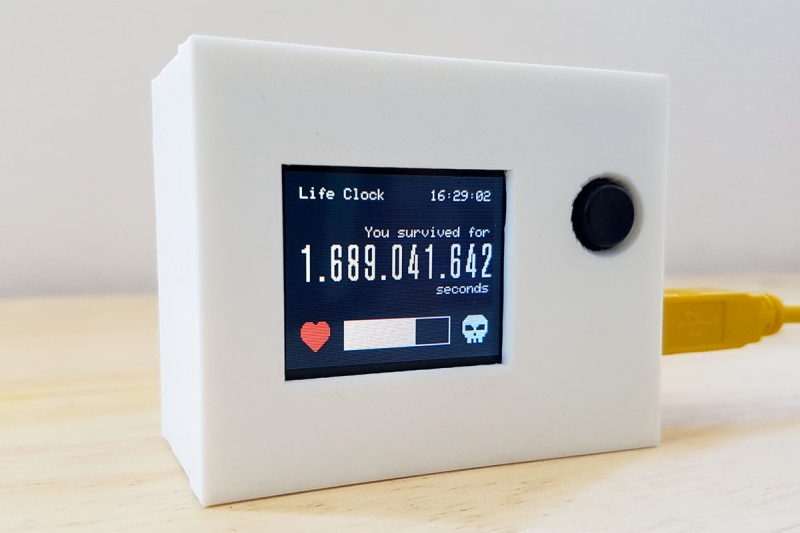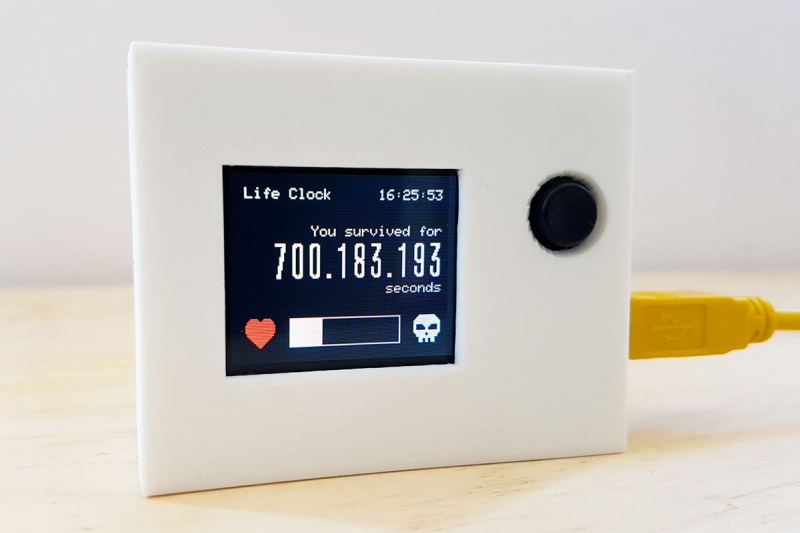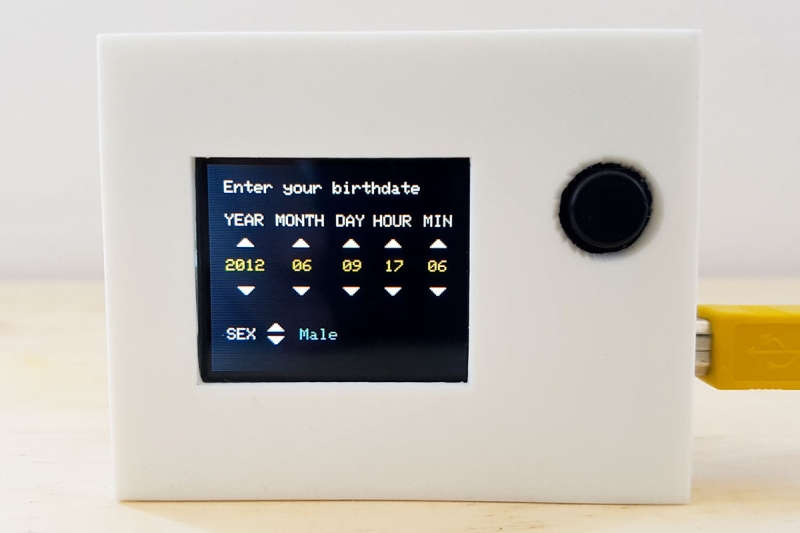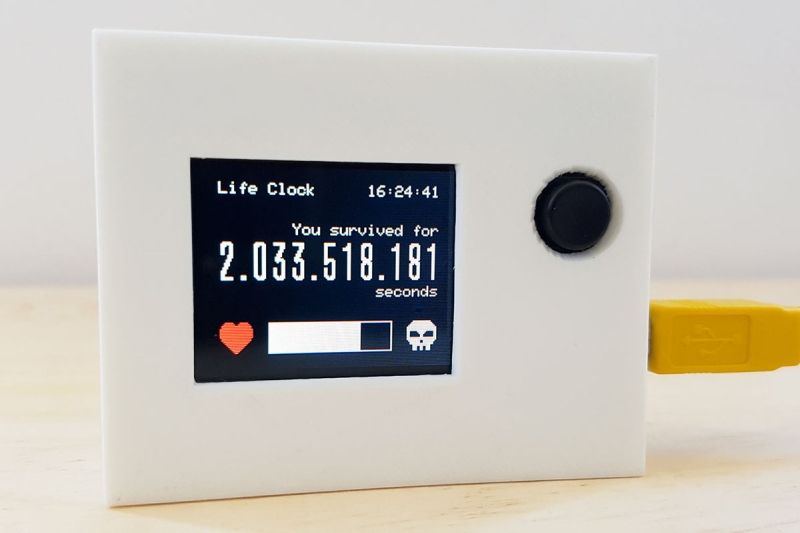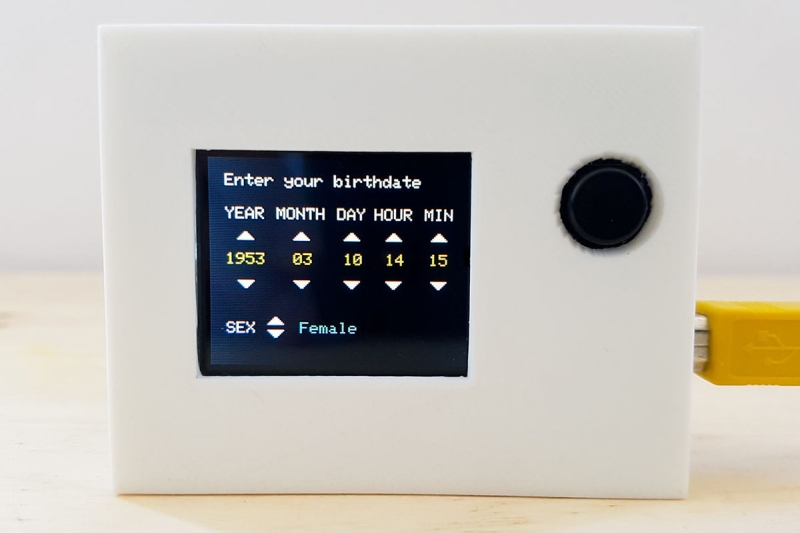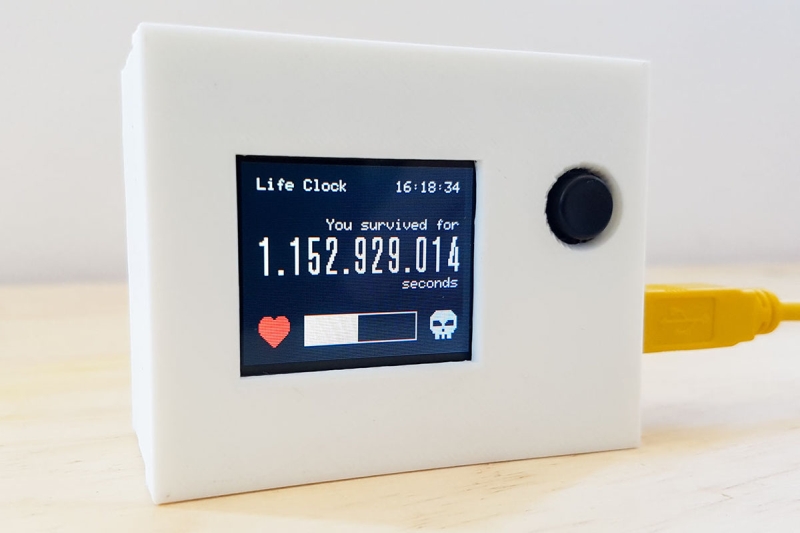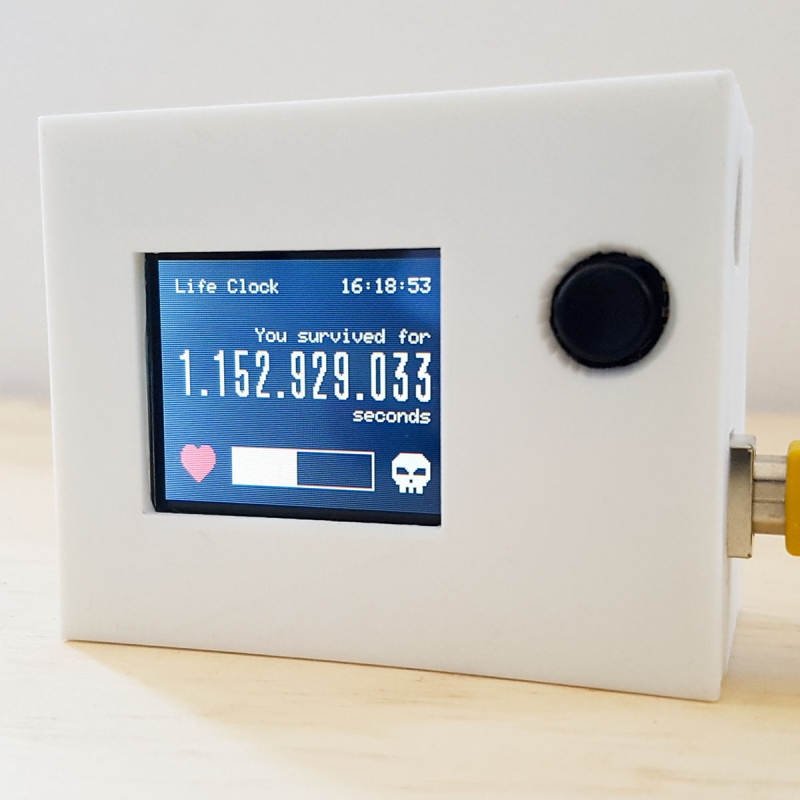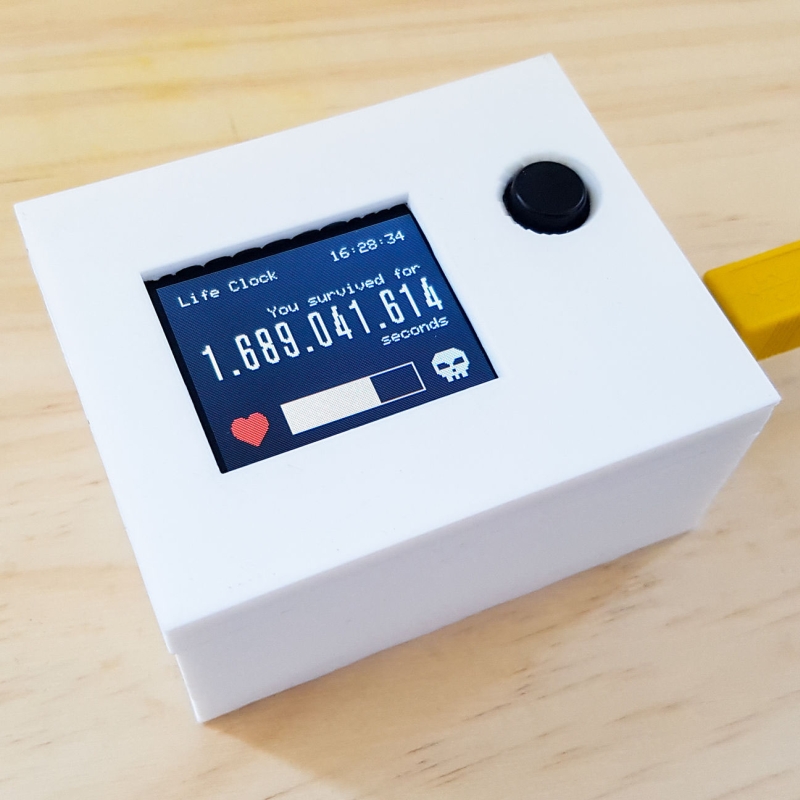 Via: Ufunk.net