It will be hard to find families, who have not seen the famous American animated sitcom The Simpsons, a satirical series depicting the middle class American lifestyle. The critically acclaimed series is liked by many, but does anyone ever thought of converting their scullery into something like Marge's Kitchen. We're guessing it's a big no.
But there's a couple, Joe Hamilton and Marcia Andreychuk from Calgary, Alberta, who has beautifully remodelled their cooking room into Marge's Kitchen. While looking for options to renovate their 1950's kitchen, the couple got the quirkiest idea of converting their kitchen into Marge Simpson's Kitchen. According to 43-year old Andreychuk, the kitchen is not a renovation, but they actually retro-vated their kitchen.
The couple is giving new meaning to their love and admiration for the series by creating cartoon series-inspired kitchen. According to Andreychuk, the first task was to get the corncob curtains for their kitchen, as if noticed carefully the animated series support beautiful yellow green corn cob curtains. The biggest task faced by couple was to change the floor of the kitchen, as in the animated series Marge's kitchen supports off-color blue and yellow linoleum colored floor.
Due to limited funds, the couple has changed color of cabinets, stove and countertop, using contact paper that is similar to shelf liner. But for Andreychuk, this is just temporary until she is not able to fund an actual olive green stove and matching refrigerator for the kitchen.
Well, we have to agree that the couple is a true fan of The Simpsons series, as converting everything according to the animated series needed lot of effort and time. Currently working on covering the countertops and cabinets, they are also saving funds to buy new granny-apple green appliances to match with Marge's Kitchen.
The couple still does not have any plan of converting their house into Simpsons-inspired house, but they are surely joking about converting their basement into Moe's Tavern. We wish them luck, with their new adventure and hope to cover the Moe's Tavern soon.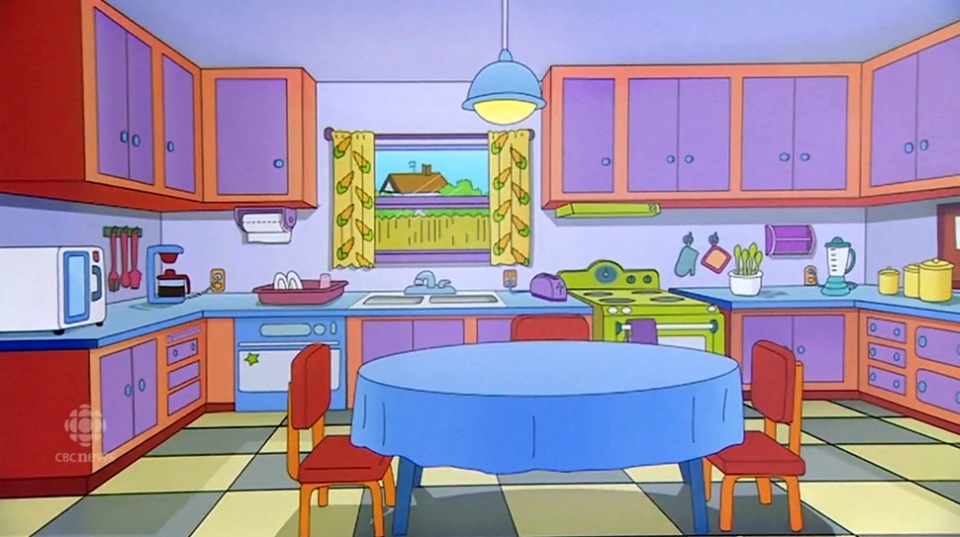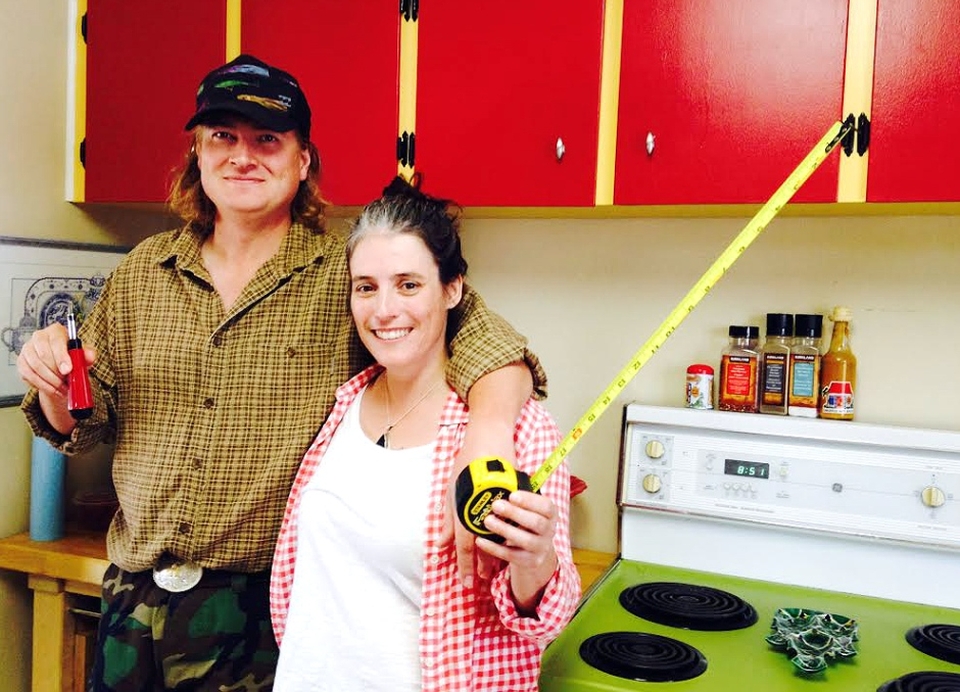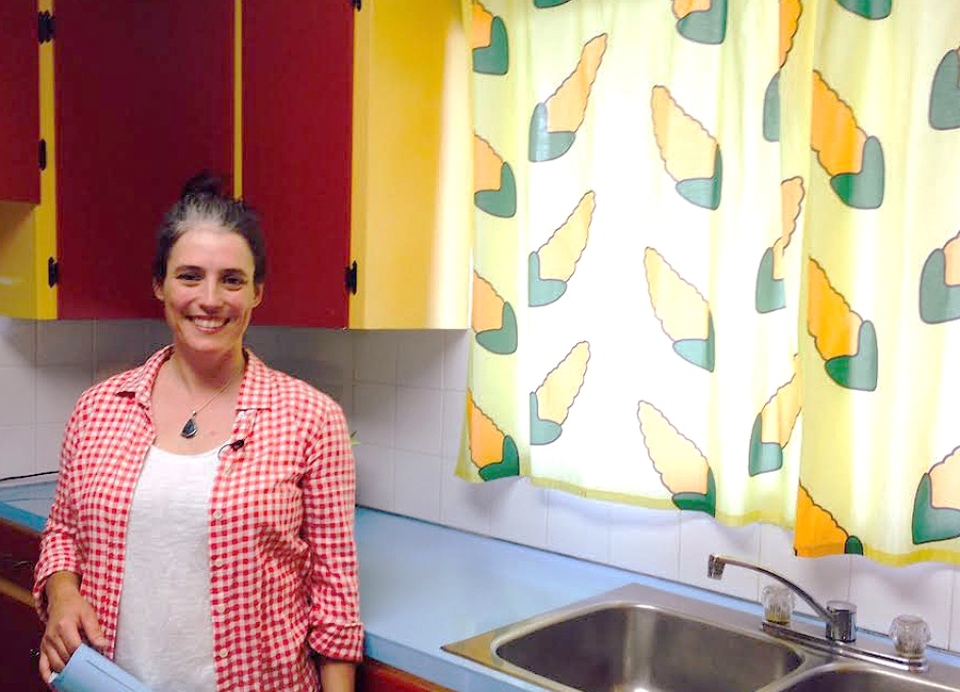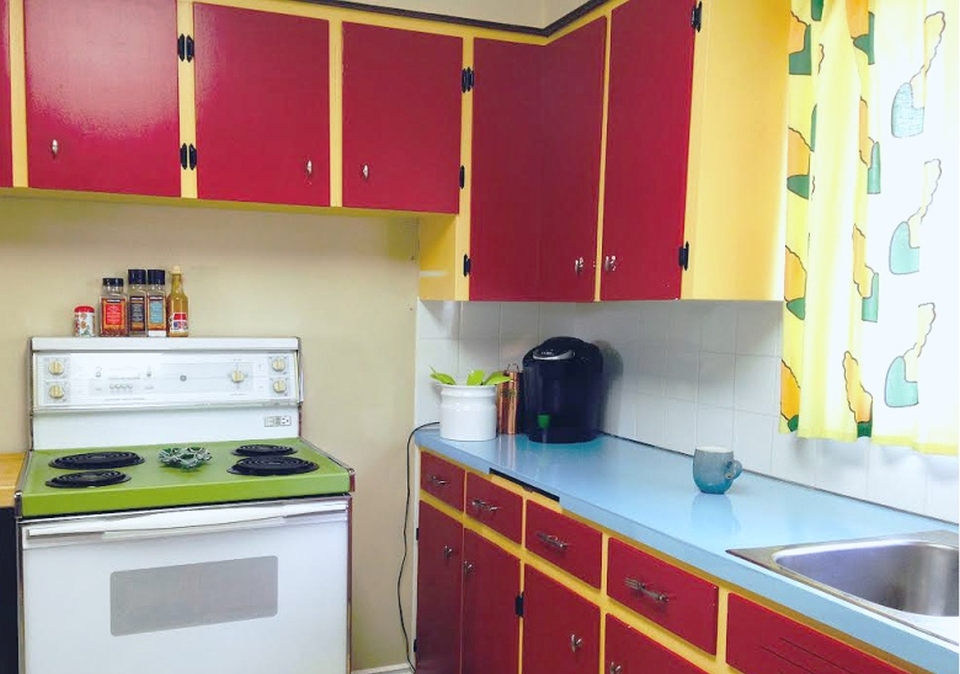 Via: Neatorama