Dubai is well-known for its remarkable architecture that opens exceptional ways for luxurious lifestyle. However, soon Saudi Arabia is going to take over Dubai with the launch of the world's biggest hotel, Abraj Kudai. The Kingdom of Saudi Arabia, one of the world's wealthiest nations, is all set to build this gigantic luxury hotel in Mecca by 2017.
Each year millions of people visit the holy city of Mecca on a religious pilgrimage. So the nation wants to offer them the most luxurious and comfortable place to stay, like never before. Upon completion, the hotel will be about 45 stories tall along with 12 towers resting above a 10-story podium.
The podium of this desert fortress-style hotel will include 10,000 rooms, 70 restaurants, four helipads, food courts, bus station, shopping mall, conference center and huge ballroom. This exclusive hotel has been funded by the Saudi Ministry of Finance and designed by the Dar Al-Handasah group.
Its estimated cost of construction is expected to be about $3.6 billion. Hopefully it will be the ultimate luxury retreat for the travelers and become iconic landmark, reflecting modern style along with traditional desert fortress architectonics.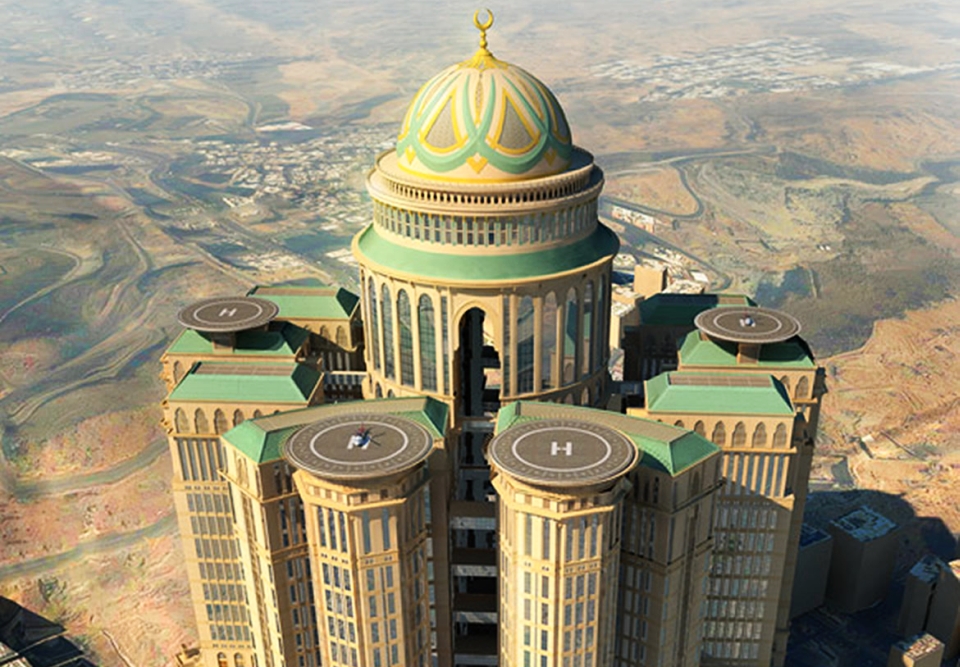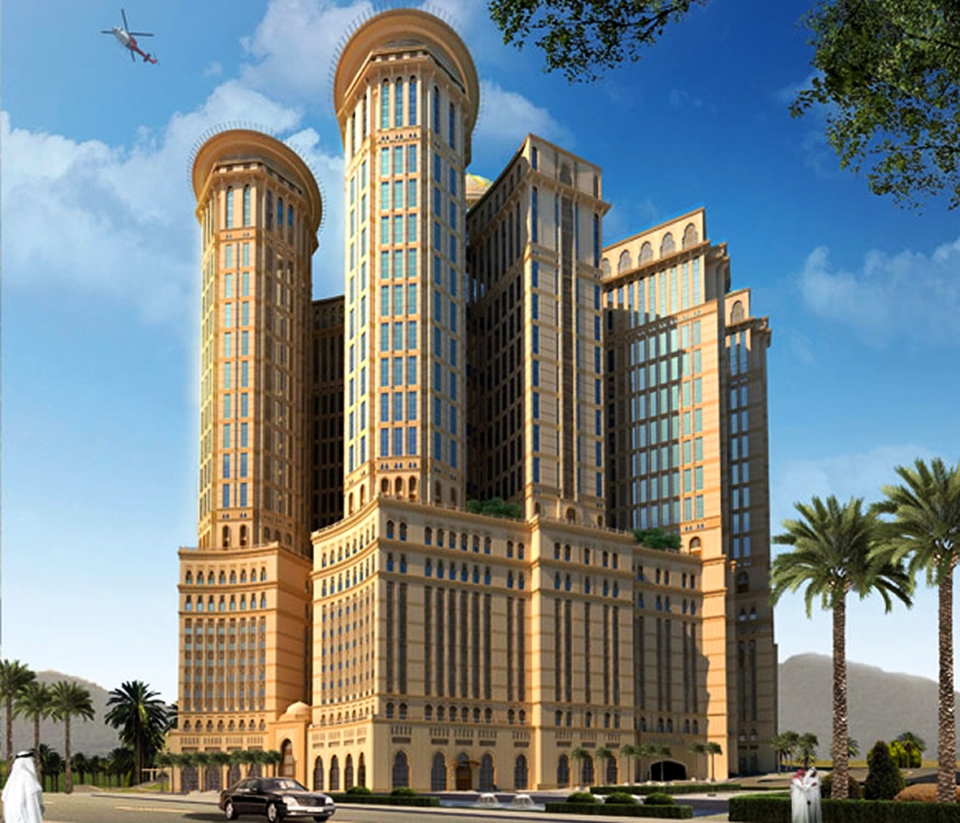 Via: Pursuitist