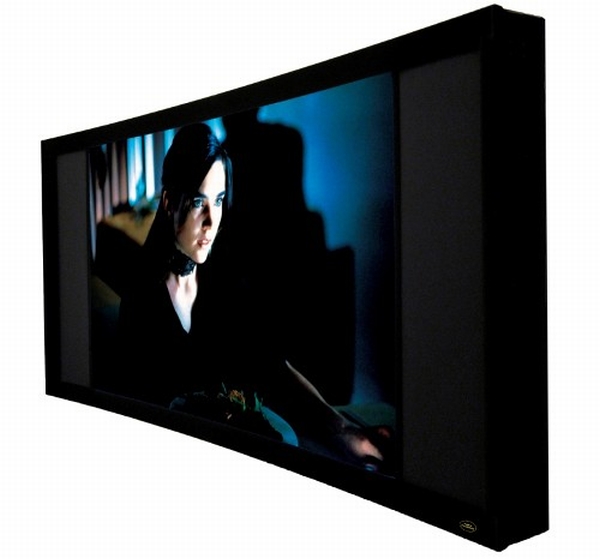 Ever wonder how intriguing the experience would be of watching an action movie in a panoramic view like none other. Well, Seymor-Screen Excellence takes this dream close to reality with the new curved acoustic home theater screen called Absolute having lateral masking for variable aspect ratios. Combining both sound and visual input that takes movie watching to an altogether new level, this curved screen has speakers hidden behind the transparent screen. You can even program the screen masking system to stop at any aspect ratio right from 1:33:1 to 2:37:1 without compromising the sound quality.

The primal idea behind this curved screen is to focus major chunk of the projector light back to the viewer while enhancing acoustic enhancements which otherwise is hard to achieve with flat screen panels. Absolute screen is framed by 3.7-inch wide black true velvet material for absorbing 99.7% of projected light. Available in two screen makes, ISF-certified .98 gain Enlightor 4K (made from 4K material woven fabric for placement sans any phase acoustic effect) or 1.1 gain Enlightor 2 acoustically transparent screen surface.
The screen is available in two different image widths from 70-inches to 170-inches wide having a full-perimeter groove tensioning system locking for the screen. This amazing screen is priced at $ 12,500 and we can expect the price to tumble down a bit in the coming months.
Via: ElectronicHouse