London-based renowned artist Christopher Duffy, has created another magical product inspired by the topography of oceans. Successor to the Abyss series, the mesmerizing dining table brings essence of ocean into your living area. Entitled as Abyss Dining Table, it is an extension to the Abyss Coffee Table, which too emphasizes on the depths of ocean and brings a perfect slice of land and ocean to your living space.
Made using sculpted glass, Pixel glass and wood, it took the entire team of Duffy London approximately a year on experimenting with the materials. The series is handmade using sustainable materials like high-grade FSC wood and glass, showcasing the geological slices of ocean and land is a work of art that wraps geography, art and science into one.
According to Duffy, he wanted to replicate a real piece of the earth's seabed, so as to make an impression that some mythical power has lifted a piece from earth's crust and is using it as his personal ornament. Replicating the deep-sea zone, the black base of the table lifts the layers of topography and creates a dramatic depth of the ocean, while to highlight the different depth of the oceans inside the table, it is provided with lights in the center that gives table 3D impression.
Priced at £28,500 (approx. US $40,729), the Abyss dining table measures 78.7 x 39 x 30-inches and only 25 pieces of the furniture are created so far. The limited edition dining table is simply perfect for increasing the aesthetics of any interior, moreover it'll also bring an epitome of nature in your dining area.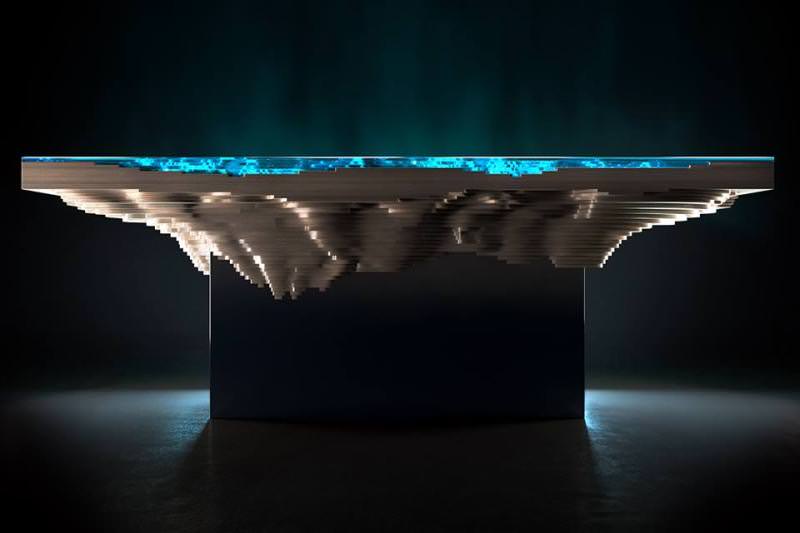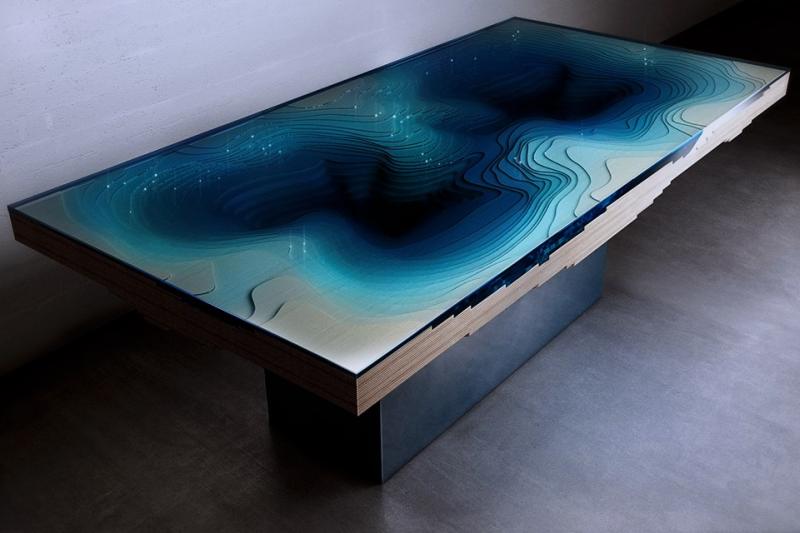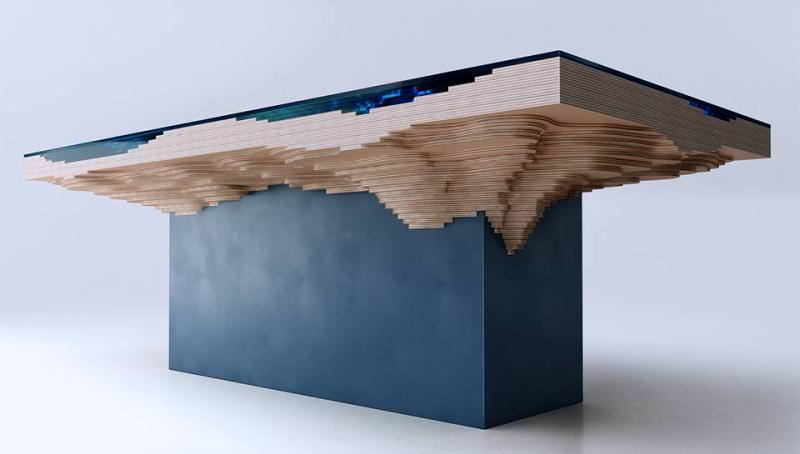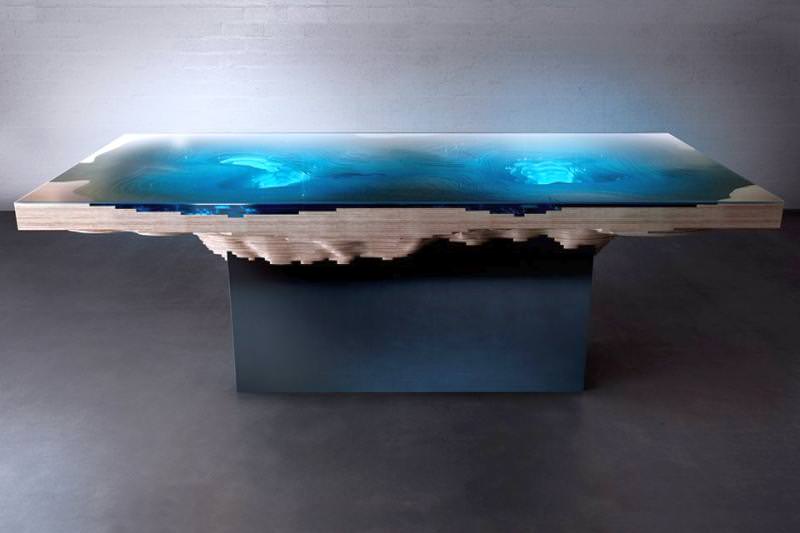 Via: Contemporist