Inspired from Kraken, The Abyss Pub by 6th-Sense Interiors is a steampunk bar featuring Kraken tentacles spread all over the bar ceiling like its guardian. On the walls, you can see remodeled steampunk wall decorations including lighting fixtures, telephone, musical instruments, wine racks and liquor dispensers. This unique creation features metal furniture and décor by Elderom Impex S.R.L., bar furniture by Cidxpert, woodwork by Atelier Comun, interior works by Gabriel Sopa and decorative objects by Retromechanics and Adi Balan.
6sense explained;
According to the myth, we wanted to create the struggle between monster and boat, and at the same time, we intended to give life to the sea monster by using several elements that would suggest its dynamic: the position of the tentacles, the spears that pierce it's arms. One of the sea monsters arms was placed in a way that suggests he is pulling the boat down with him into the abyss!
All the custom-built steampunk objects add Victorian touch to the interiors and make it a fantastic steampunk bar. The sea monster arms are affixed to the lacquered copper ceiling using universal joints. There are ten projectors for creating a 3D illusion of sea in motion on the lacquered copper ceiling.
The old trunks are used for decorating the backside of the bar and make you feel the mystic environment of an old shipwreck. All the steampunk décoratives of The Abyss bar give it a look of being underwater. On the other hand, the frightening Kraken is also included to add a fearsome impression.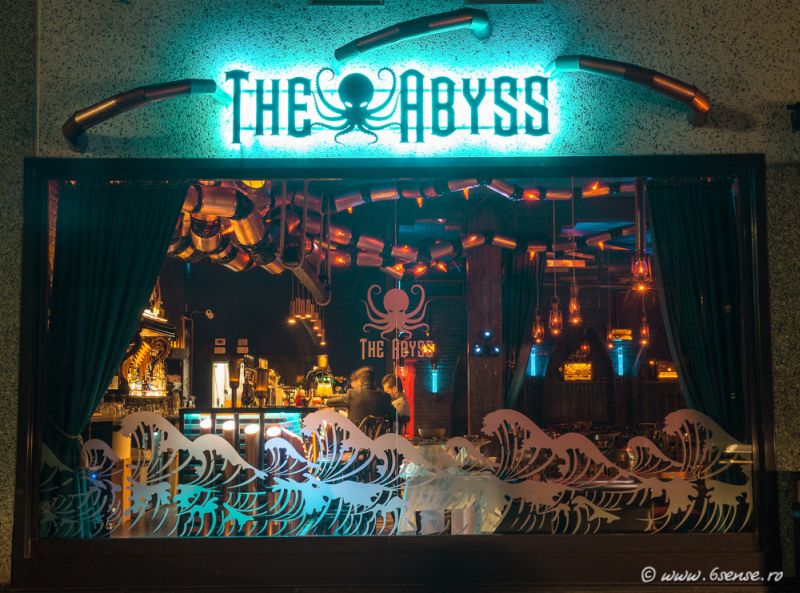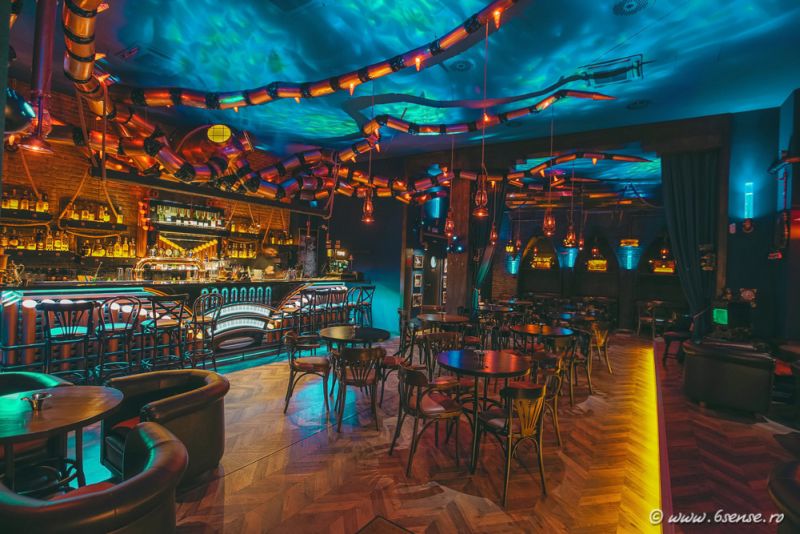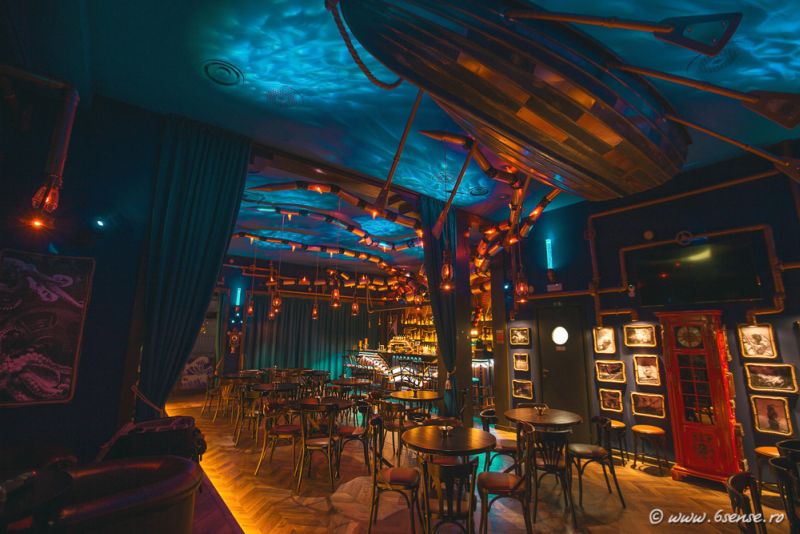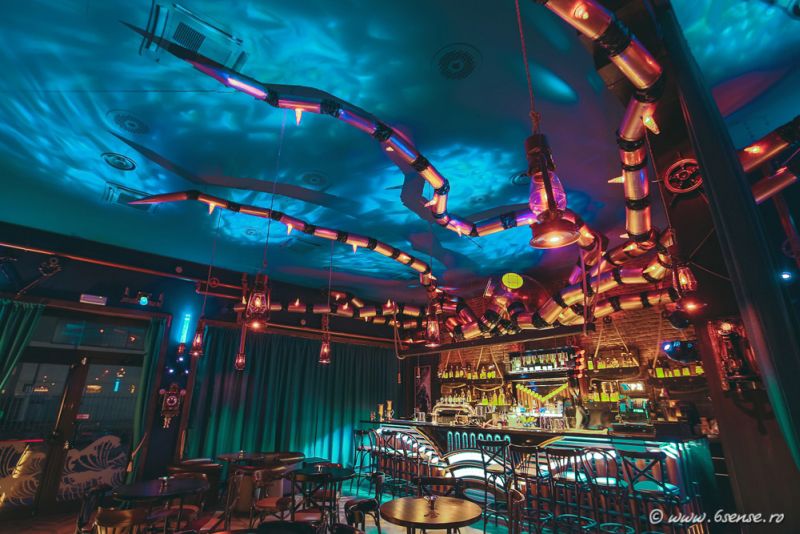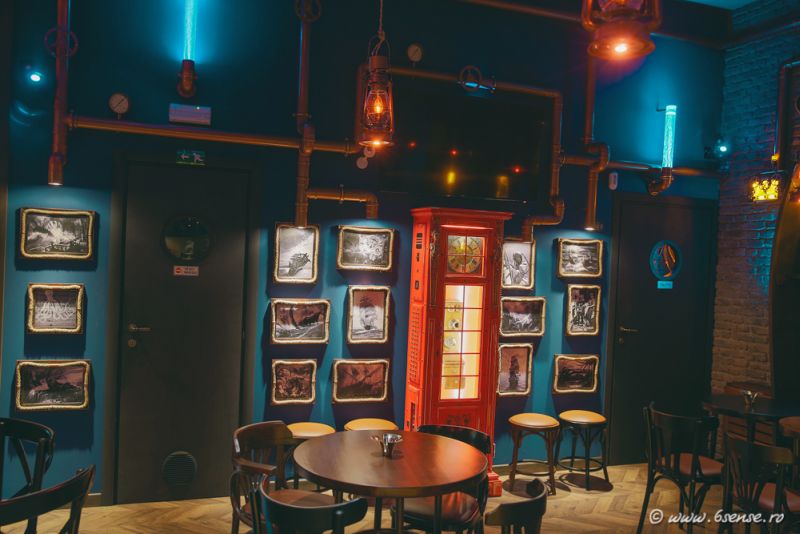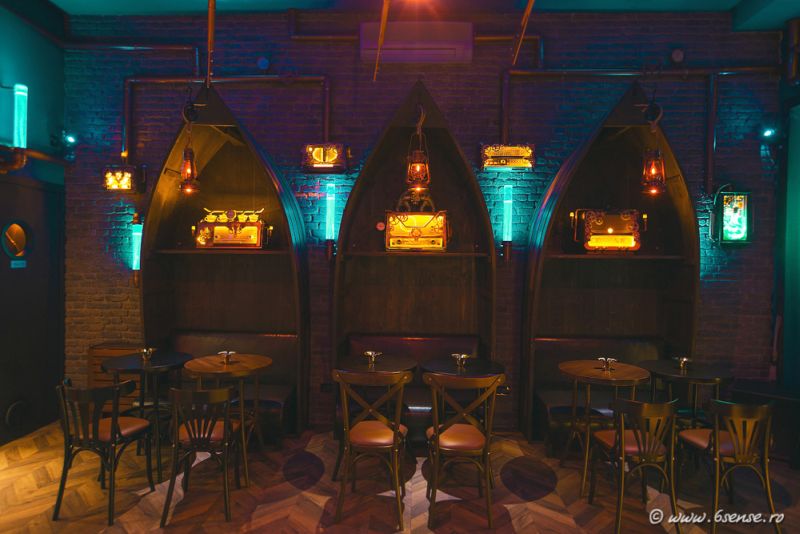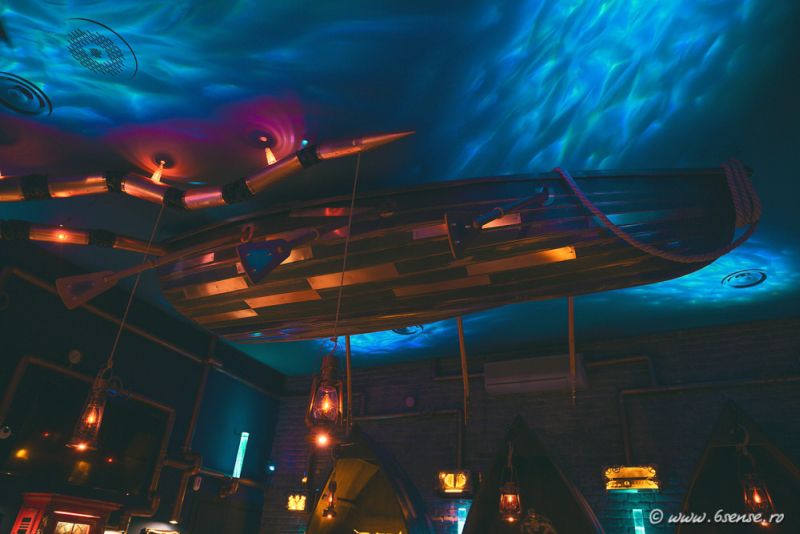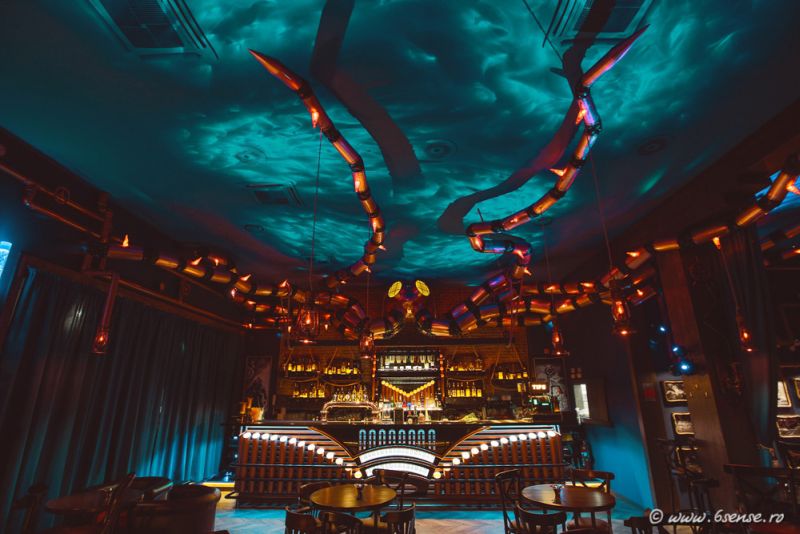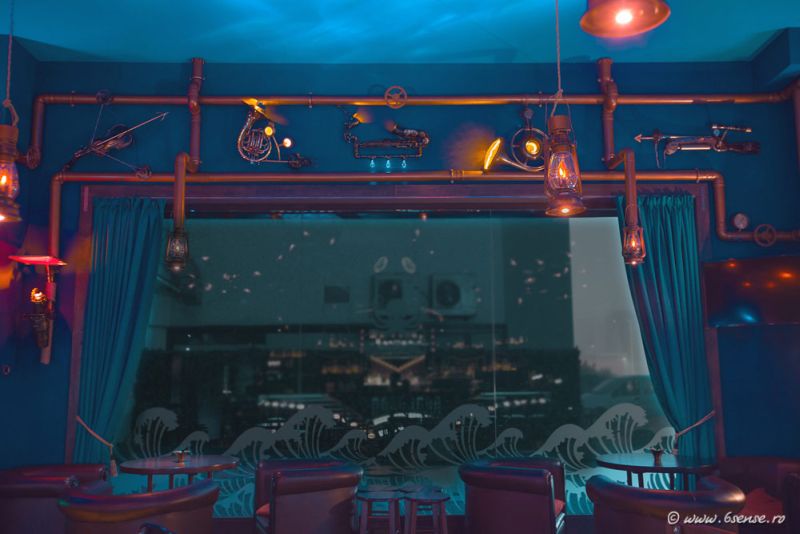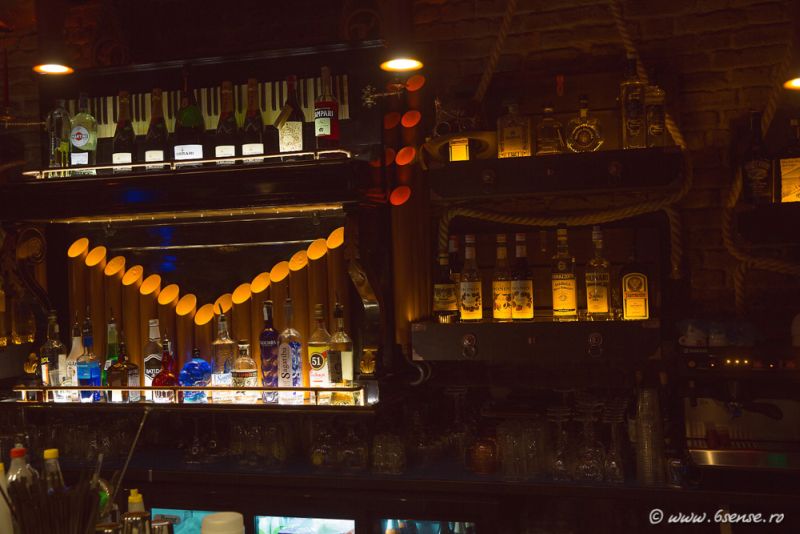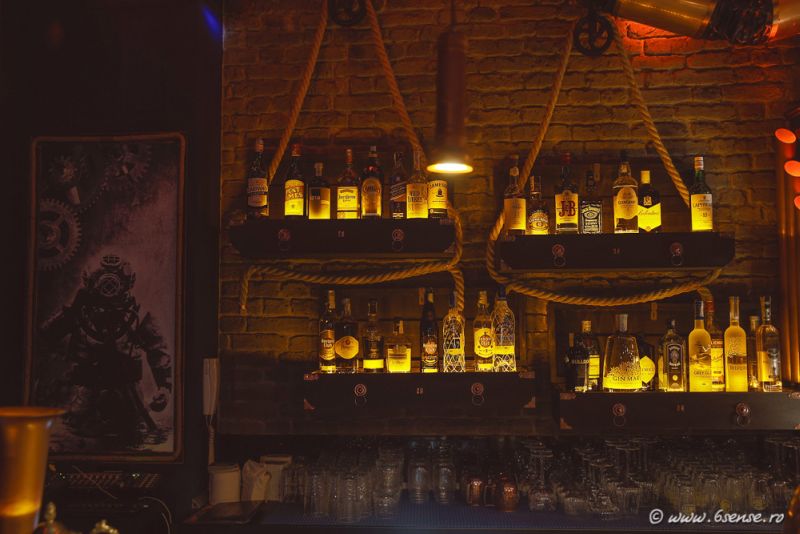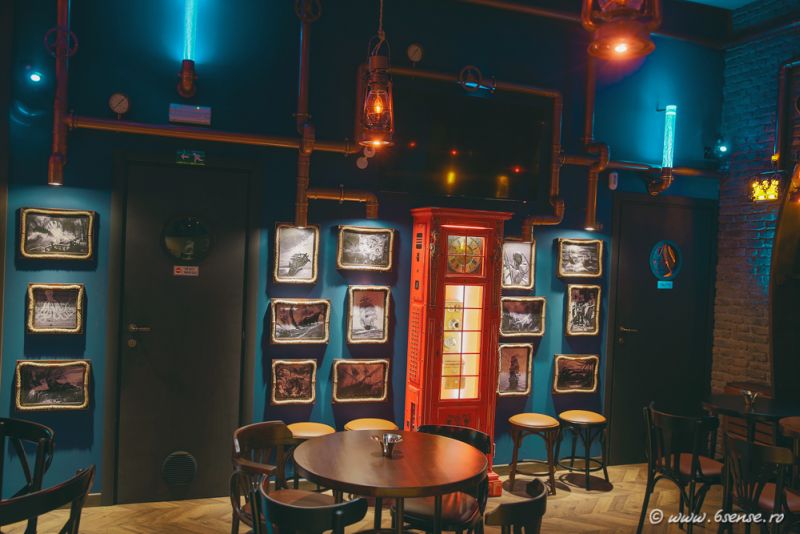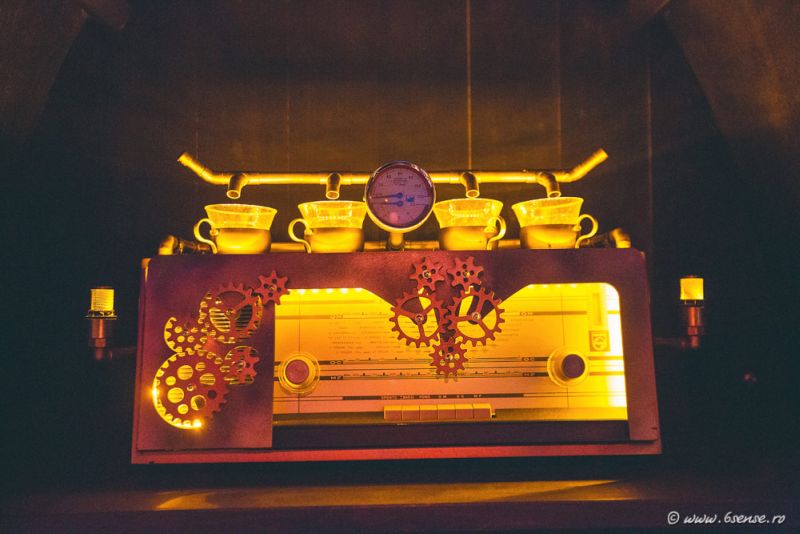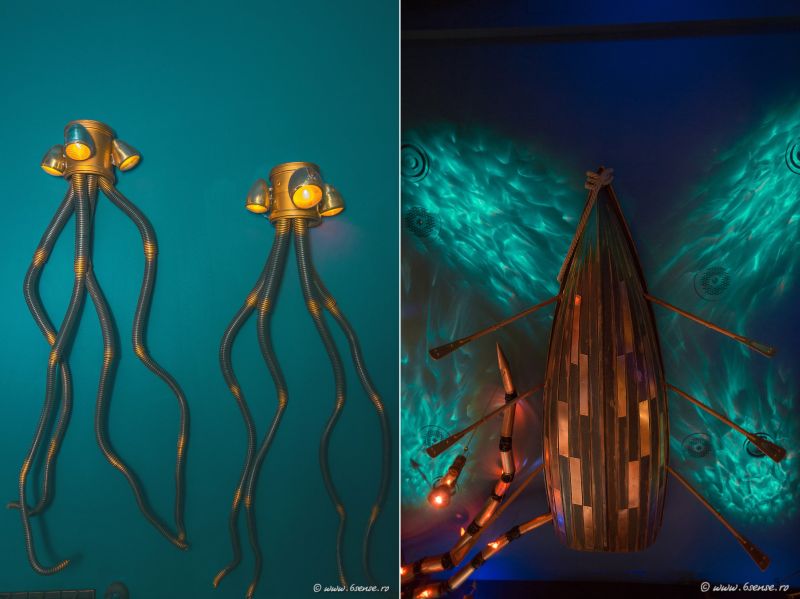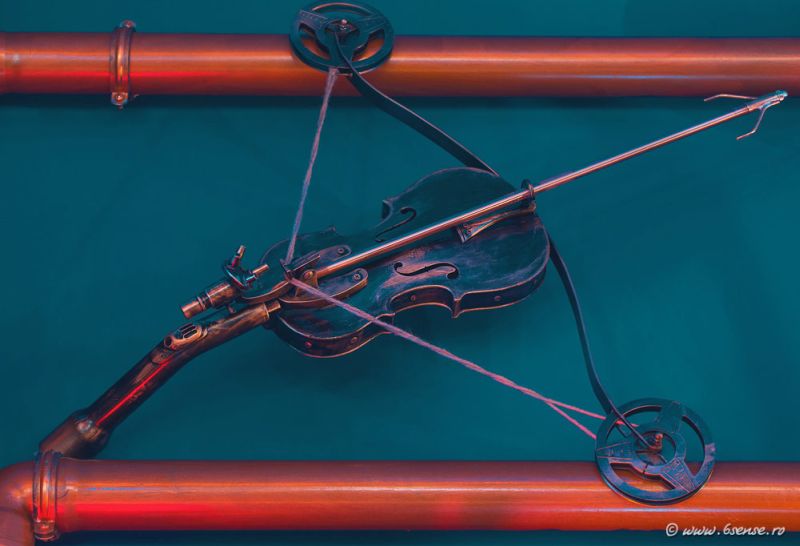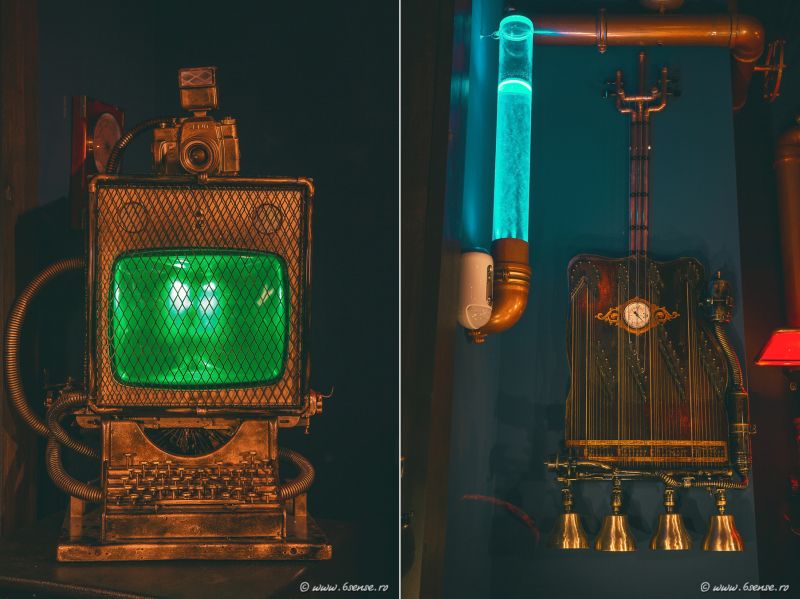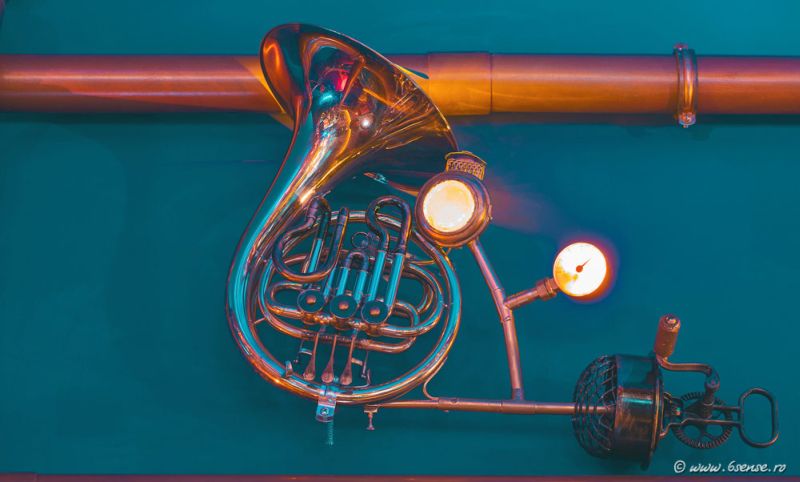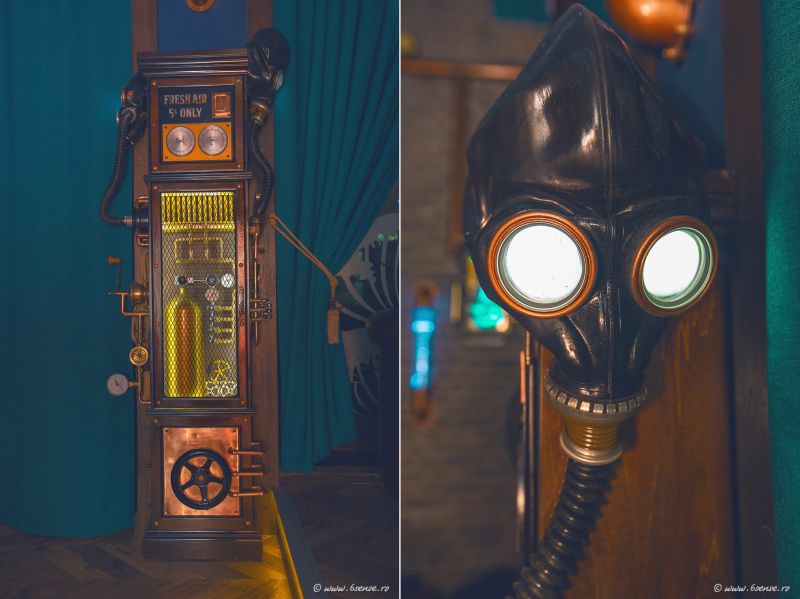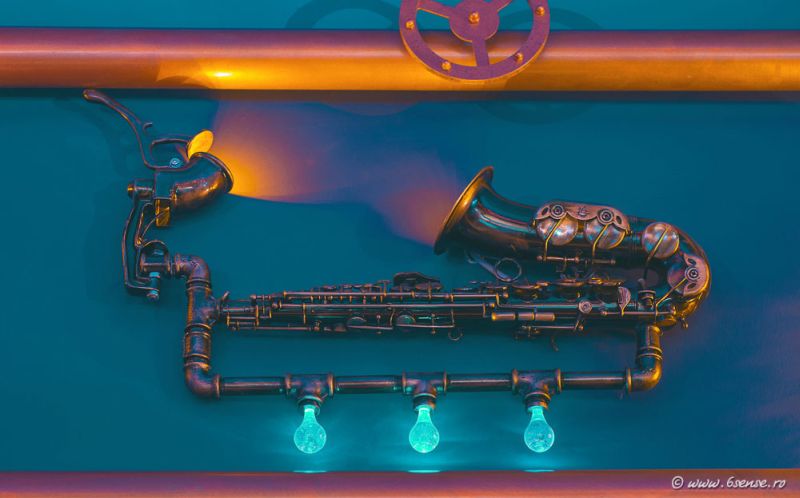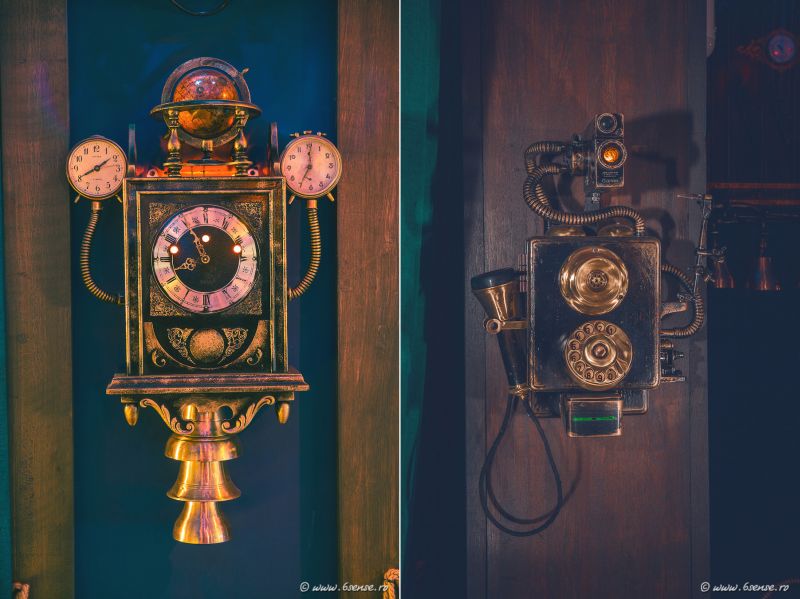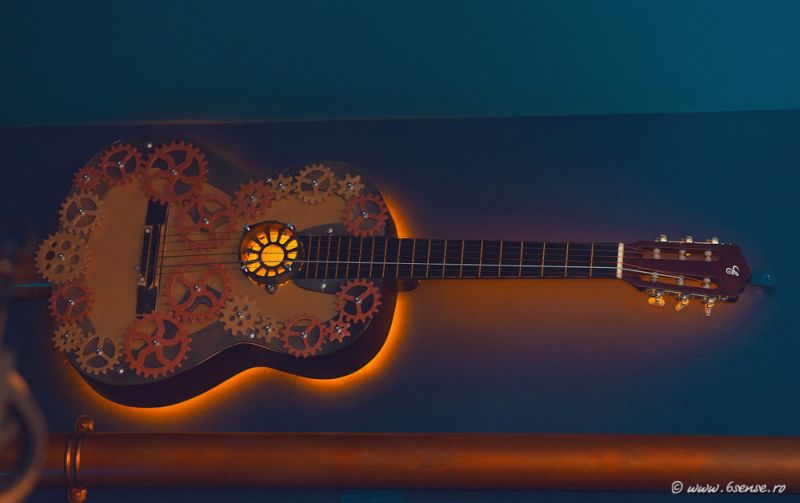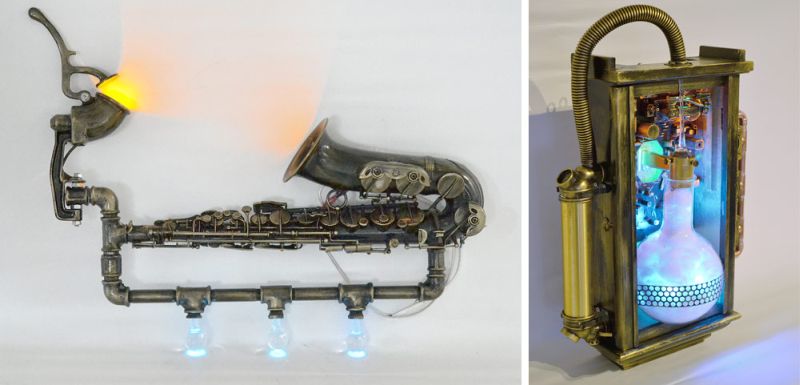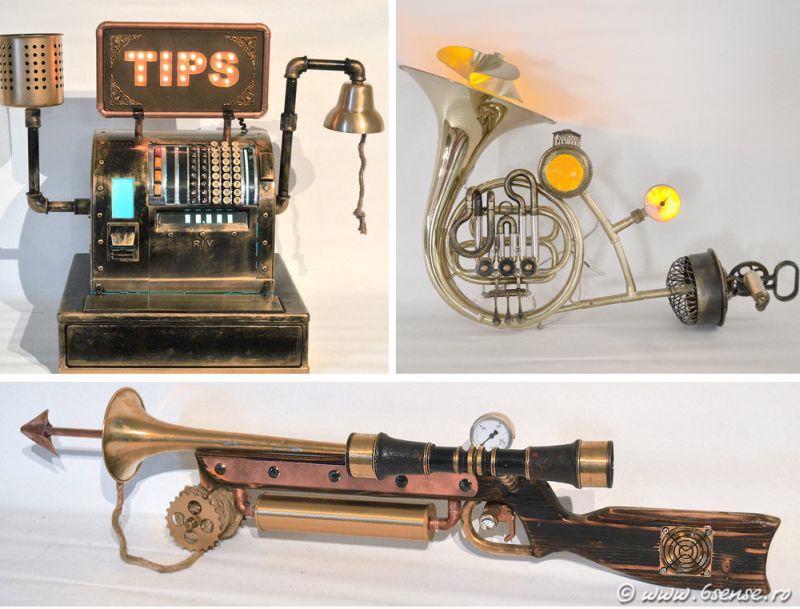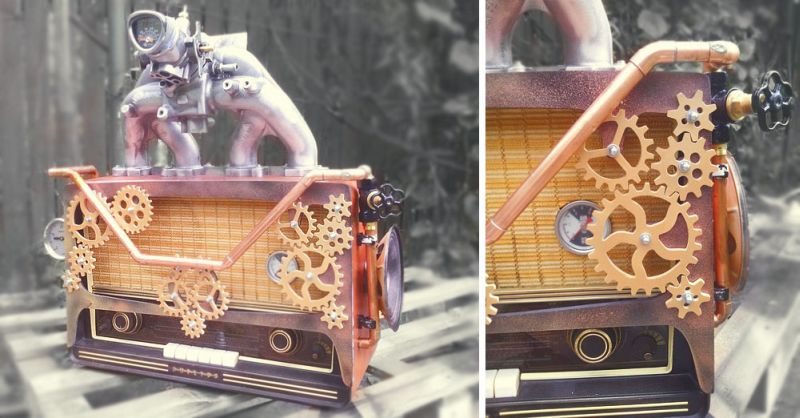 Via: Mymodernmet