Having colorful swim rings floating in pool add an element of joy and playfulness to your backyard. What if the same essence is brought inside your home in the form of a furniture unit? Well, Italian product manufacturer Binome has created an amazing chair dubbed Acari that closely resembles a swim ring. Although it is not inflatable, the shiny surface of the material used in making makes us believe that it would deflate if pricked with a needle.
It has a resin rubber base, fiberglass cloth cushions, and oak wood legs. The colorful rounded and smooth base acts as both seat and the backrest, and it rests on four small wooden legs. These wooden legs support the rounded chair firmly and can easily hold the weight of a full grown adult.
For more comfort, removable cushions are added over seating area as well as backrest so that you can relax anytime, anywhere without any discomfort. Want to clean the chair? No problem, clean dirty part of the rubbery base using a wet cloth; cushions can be removed for washing whenever needed.
The chair comes in various bright color options to bring life to your living space with a playful hue and design. You can use these comfy chairs both indoors as well as outdoors while reading, sipping coffee or playing on the poolside.
Acari chair is truly an artistic furniture that is designed to add charm to your home through its originality and chromatic variety.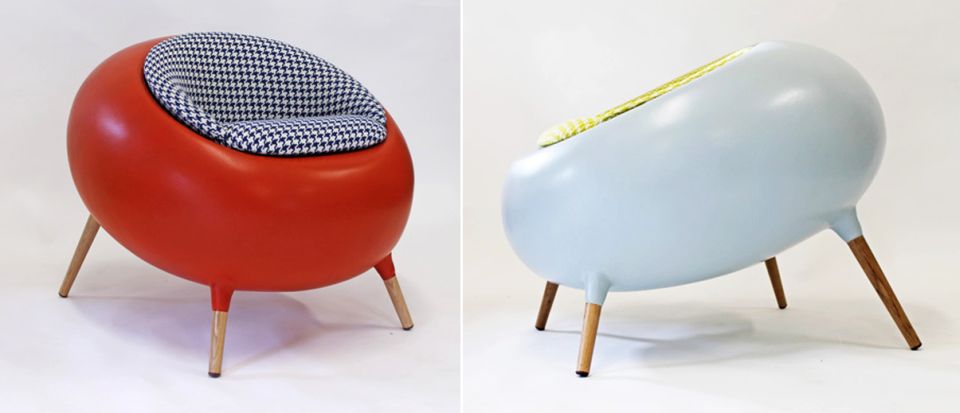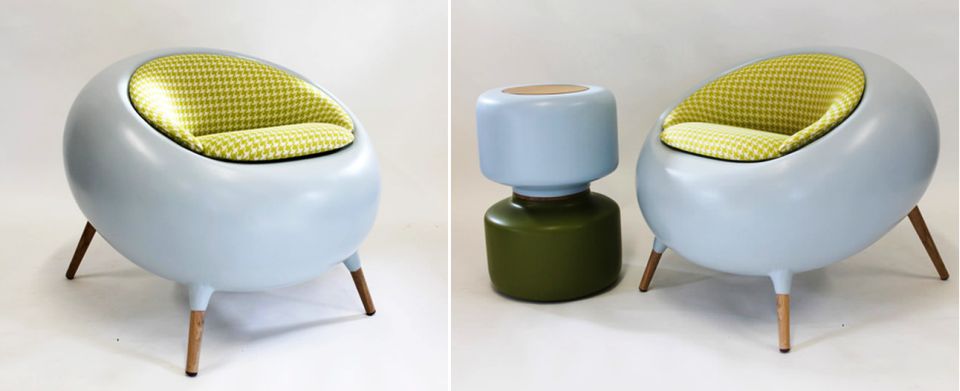 Source: Binome