This winter just like snow covered mountains, you can also add some classic white touch into your home with the polar bear rug. The white polar bear rug is a great addition to lodge style as well as modern homes. You can spruce up your living room and bedroom in style with this elegant accessory. It is a durable cozy stuff for afternoon nap or when you simply want to lay down for relaxing or reading.
However, this one is not made from real animal skin, but designed by taxidermists using finest polar bear faux fur from Winter Creation in Switzerland. It is tightly knitted 81 x 87-inches voluminous carpet along with silky smooth fibers that makes it warm for winter. Furthermore, the polar bear head with real animal-like features adds somewhat realistic touch to its design.
Besides the pleasant aesthetics, its white shade creates natural contrasting color play on wooden flooring of your bedroom or living room. Thus, makes it a unique décor piece for any home for a cozy winter. If you want to intensify look of your living area or bedroom with the fluffy polar bear rug, then buy it online for only €4.9 (approx. US $6).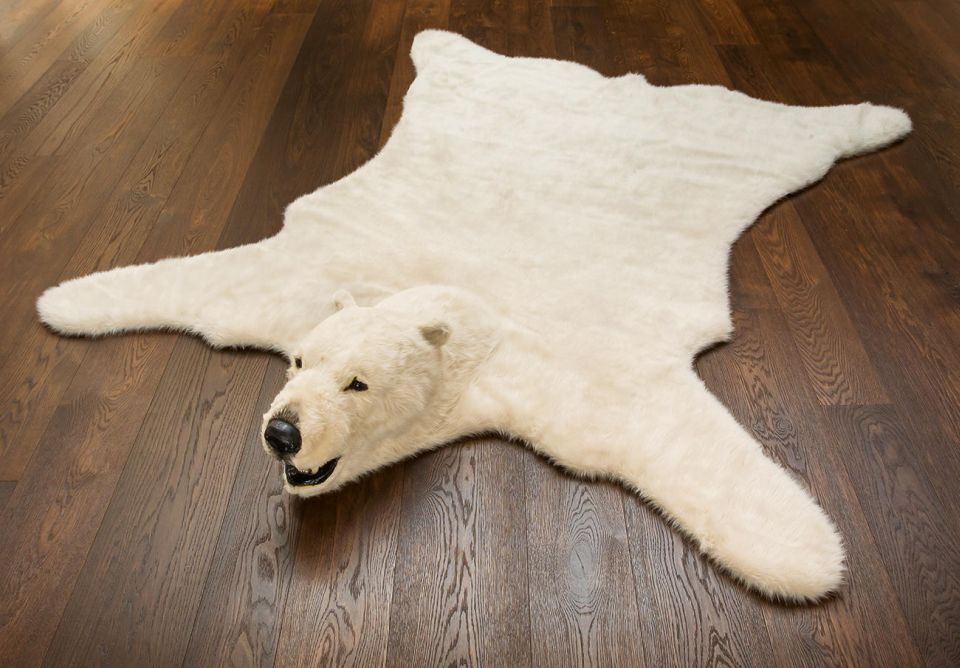 Credit: Proidee