One of the common problems in small kitchens is the lack of counter space. To break the monotony Four Boards, Poland-based specialists in handmade furniture, has created an innovative and versatile free-standing kitchen that is part of their 100% Love collection of furniture. It is designed by Piotr Domanski into minimalist layout for small homes to increase extra space with added adaptability.
The kitchen platform comprises of American walnut, lacquered plywood and minimum-density fiber for perfect finishing. It comes equipped with small fridge, hob, sink and cooking stove with battery for faster heating and cooking; while the battery can be recharged using a charging cable.
Furthermore, there is enough space within the kitchen design to store all essential kitchenettes and accessories without any mess. The size of the free-standing kitchen is 63 x 35 x 24-inches, which is quite compact to be placed easily at any corner of your kitchen area. Besides a small dwelling, this kitchen space is also suitable for studio apartments and chamber offices, where space is limited.
It can be easily shifted from one location to another easily without much effort; therefore it's great for people who often have to shift their residence due to work. Want a bit bigger kitchen platform? No problem, it is also available in bigger size with measurement 71 x 35 x 24-inches if you have more space in your kitchen area. You can purchase the kitchen platform by directly contacting the firm on their official website.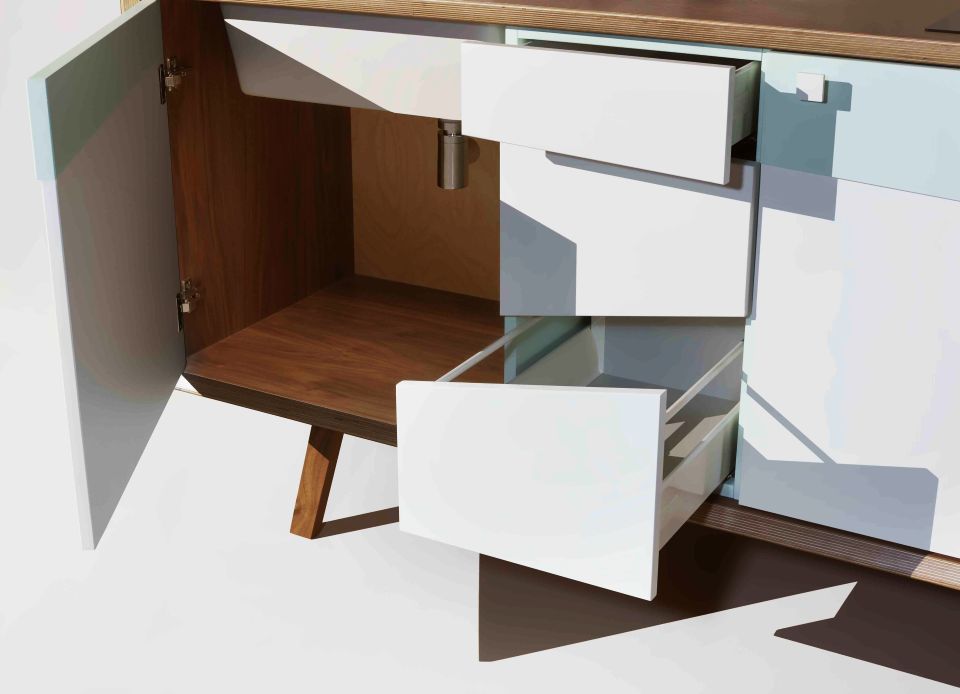 Credit: Label