For those who crave for indoor plants but find themselves a bit short on space, Joost Bakker's Vertical Gardens offer the perfect solution. In collaboration with sustainable furniture and design company Schiavello, Bakker has unveiled the most modernist approach to indoor gardening.
The steel-frame indoor plant system consists of several grids that allow numerous plants to be stacked vertically in columns, against the walls in your house. It not only brings nature into your home, but also provides the best natural backdrop for your interior. No matter you live in an open-space or a limited-space apartment, you can easily add an extra bit of greenery into your dwelling.
According to Bakker,
My work has always been about bringing nature inside. As we spend more time inside away from nature I think it is more important than ever, it's a primal link that subconsciously relaxes us. Designed with symmetry and repetitive order, these vertical gardens make for uncomplicated additions that allow the plant to be the hero.
Combining an industrial look with plants, you can use these steel structures for a variety of purposes like as a herbal garden, a nature-filled bookshelf or a room divider. It will add lively touch, as well as maintain freshness within your house. Meanwhile, you'll always feel close to nature, which helps in calming down your mind and senses.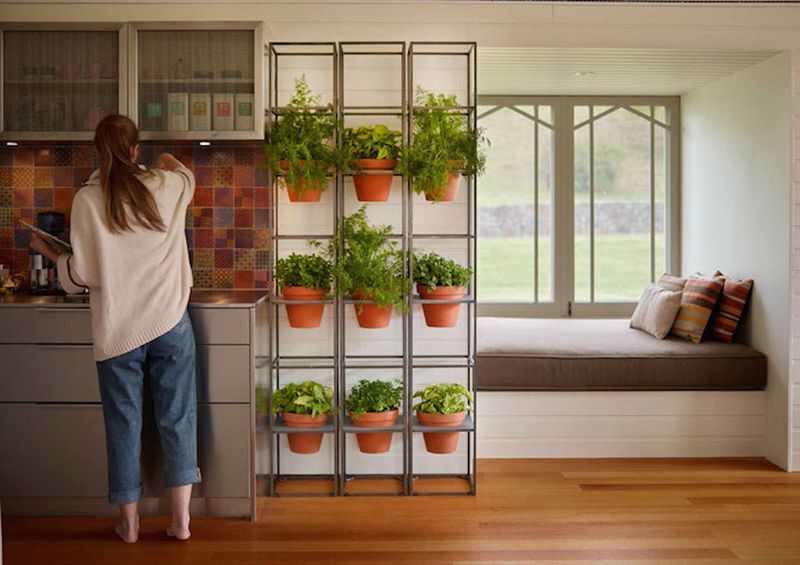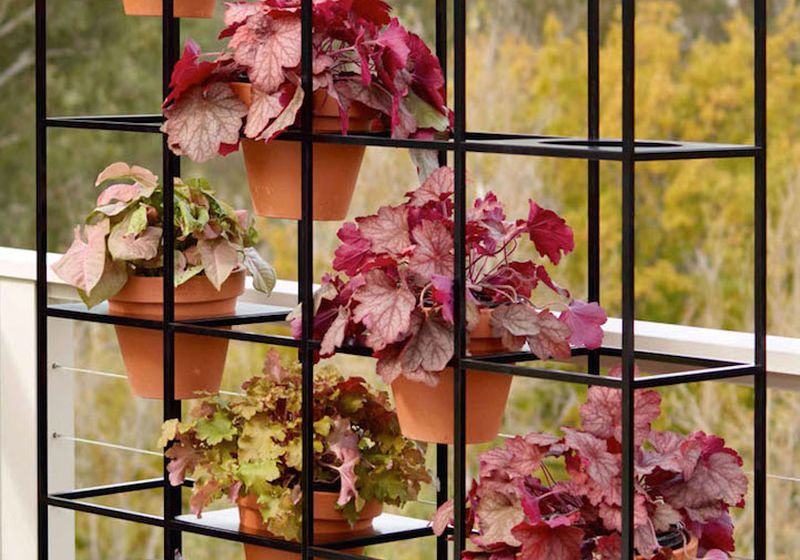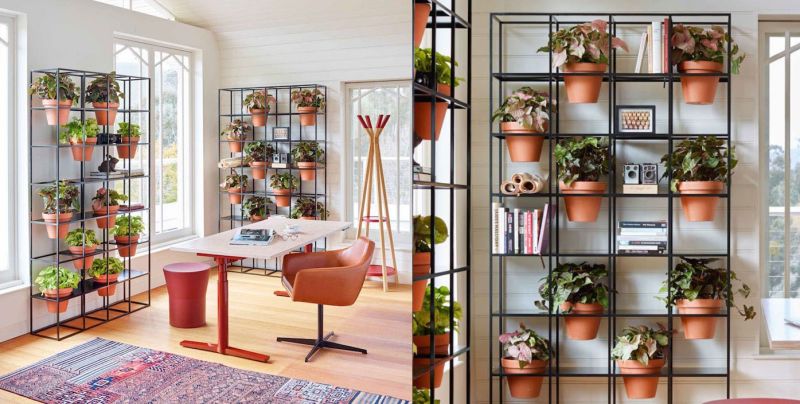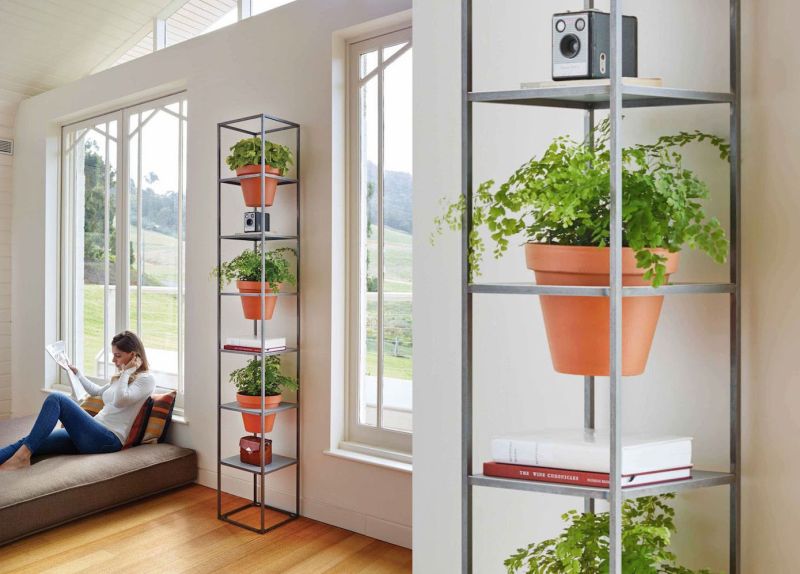 Via: MyModernMet