Yesterday, we featured Sebastian Errazuriz's interactive Wave Cabinet, which opens up like a paper fan. Errazuriz is New York-based renowned artist and designer who always come up with some eye-catching cabinet designs. Here's another originative piece of furniture called Explosion Cabinet, which abstractly opens up to form eruptive decor object.
This cabinet is divided by central seam and consists of few wooden slats supported by glass ends and stainless steel base. Using complex mechanics, these wooden slats are brilliantly stacked over one another to form playful furniture. When these slats are pulled on either or both ends, it creates perception of a massive eruption, thus aptly lives up to its name.
The surprising element of the furniture metaphorically shows that nothing is ever what it seems. The interactive furniture is perfect to add some spunk to any contemporary interior. One Explosion Cabinet was recently acquired by the Carnegie Museum of Art (CMOA). However, other limited edition cabinets are expected to go on sale for an unrevealed price.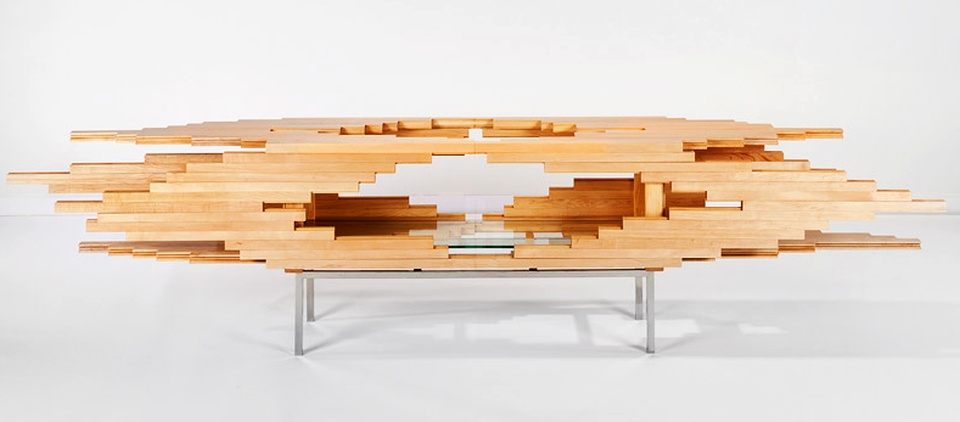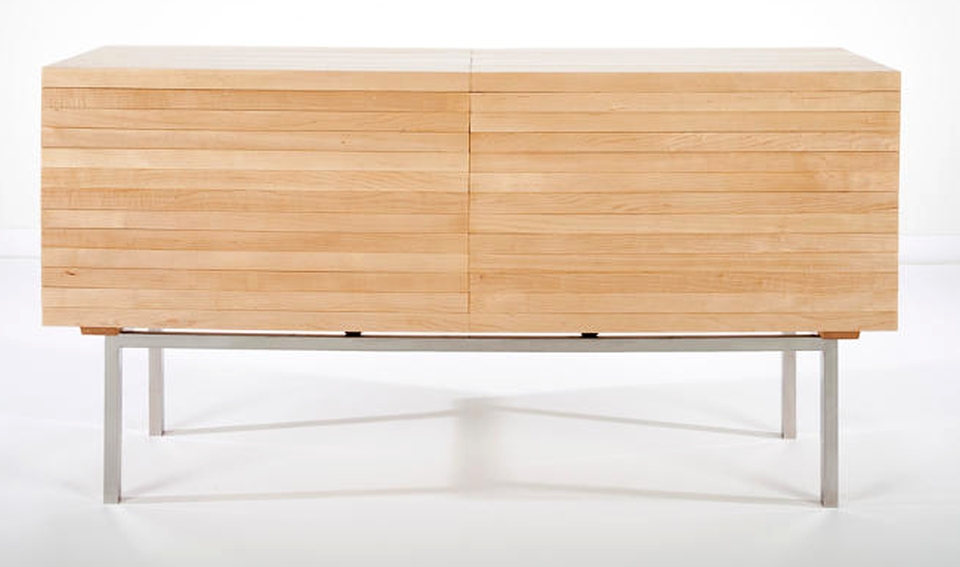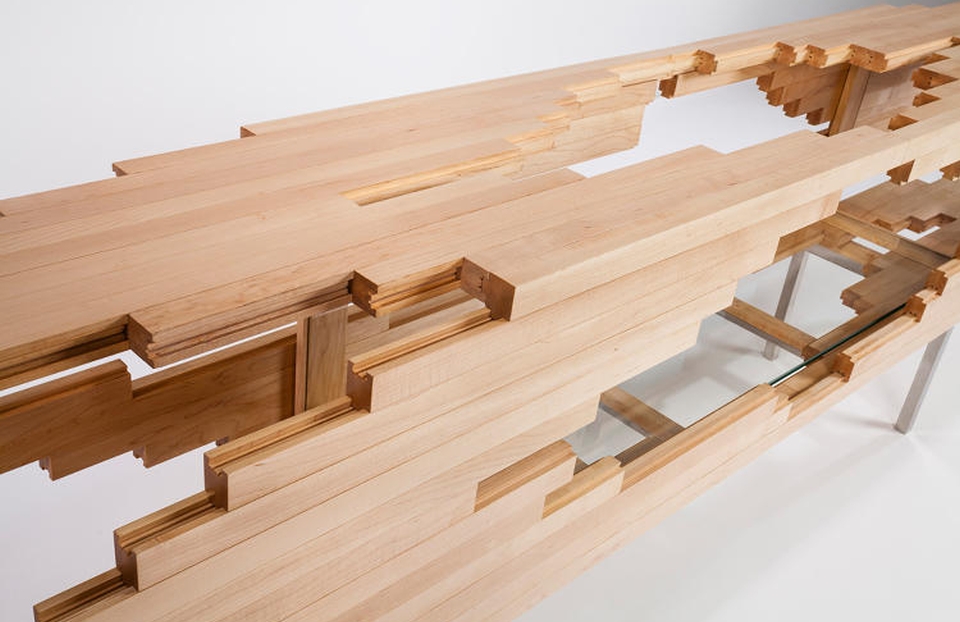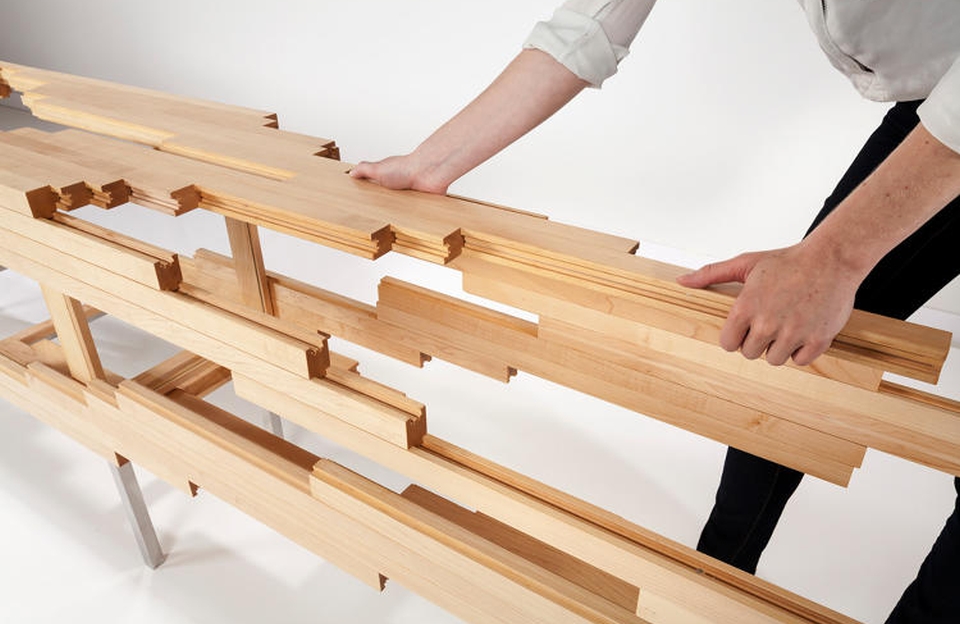 Via: PopularMechanics / Gizmodo