Generally in the case of energy-efficient designs, the focus is given more on the technological side of affairs rather than the practicality of the scope. However, the 'Air-In Shower' from TOTO tries to tread a different design path. It combines both the advantages of progressive technology and user convenience, thus resulting in a state-of-the-art showerhead that actually consumes around 35 percent of less water than conventional bathroom installations.
The main element of this design is the ergonomic pattern of its shower mechanism, as opposed to just having smaller water holes for saving water. According to the company, the Air-In Shower aerates the water to make larger water droplets. So, in essence, it saves water without sacrificing the volume of flowing water needed for a comfortable bathing session. When translated to core figures, this showerhead will save around US$180 annually in water bills for a family of four. Even from the perceptive of sustainability, the device reduces carbon dioxide emissions by a significant 146 kg.
Now beyond this ingenious yet practical usage of technology, the commercial scope of the whole device also holds our fancy. TOTO had already announced its plans for applying this technology to all their fittings and taps from February of 2013. As for pricing, the Air-In Shower comes with a tag of $70, while the more advanced Air-In Click Shower (with a hose and control button) comes with a tag of $170.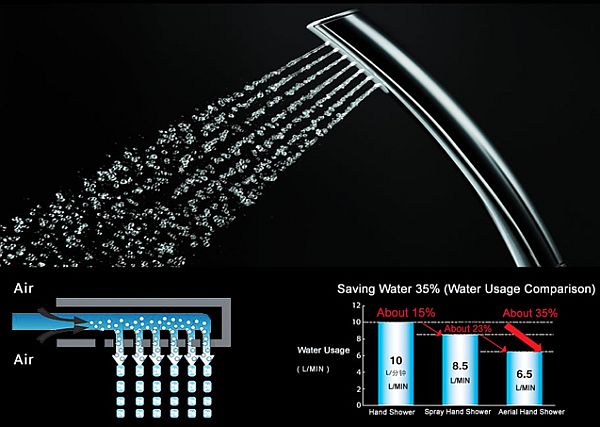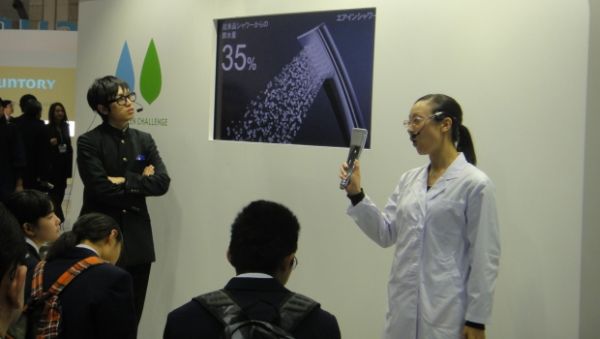 Via: TOTO/DigiInfo