Pennsylvanian brand Jarware offers innovative solutions for repurposing old mason jars at homes. Recently they introduced Aegir, a collection of shatterproof beer-specific vessels to eradicate unpredictable chances of messing up your space with pieces of broken glasses. Whether you are enjoying beer on a beach or at your home, there are always possibilities of shattering glassware. So the design firm combined best aspects of glass and plastic for the creation of this sturdy beer vessel line.
In this project, the design team scrutinized all aspects of beer drinking experience, including head formation to carbonation patterns for creating non-glass beer tumbler with look and feel of real glassware. Jarware has collaborated with a specialized molding company for making unbreakable craft beer vessels from PETG copolymer. The stable base rounded lip and deeply undercut walls of this unique beer glass collection are the result of three-step process of combining injection moulding with blow molding.
Aegir beer vessels are available in six different designs including tulip, imperial pint, pilsner, IPA, Weizen and cider. Each product is made of transparent material to showcase the natural color and aroma of beer. Moreover, all the beer vessels are dishwasher safe, freezer safe, food safe and BPA free. The unbreakable properties of this beer vessel collection make it a great homeware accessory for booze lovers.
If you ever worried about breaking beer glasses at home or during a camping trip, Aegir glasses are a must-have product for you. It is currently being crowdfunded on Kickstarter, so pledge as low as $35 to book a pack of four vessels from the collection of six designs.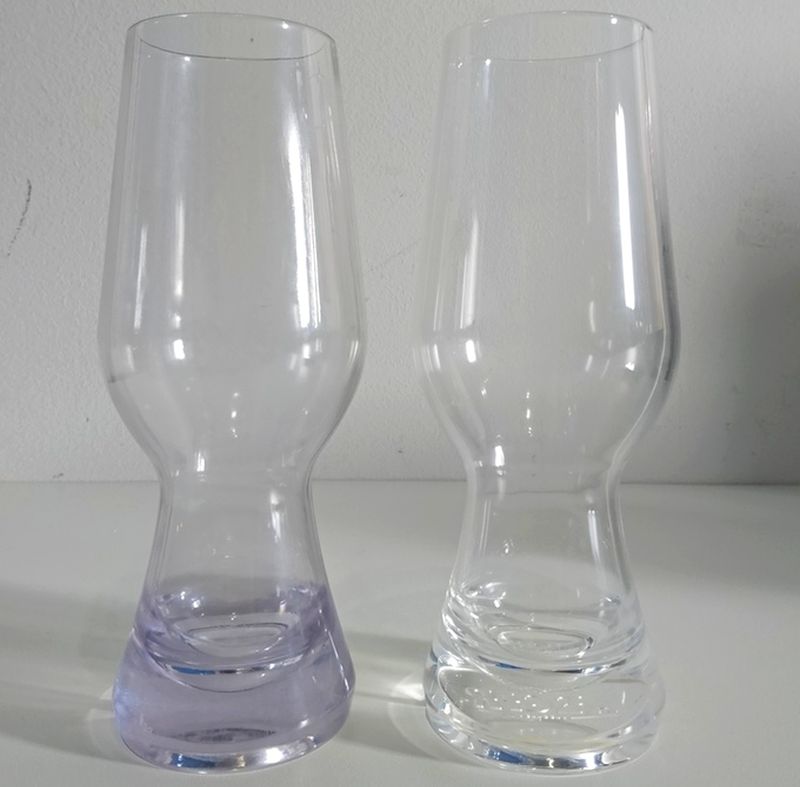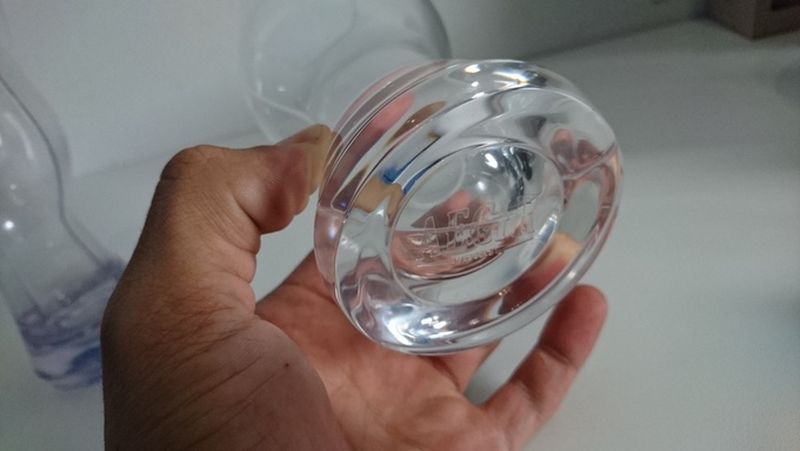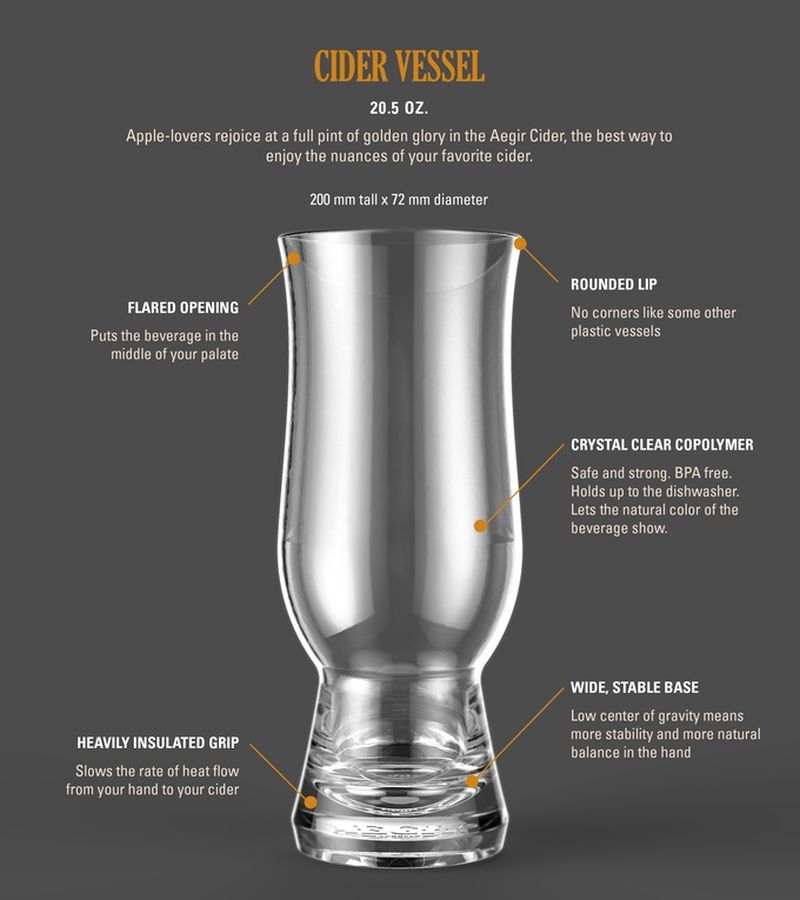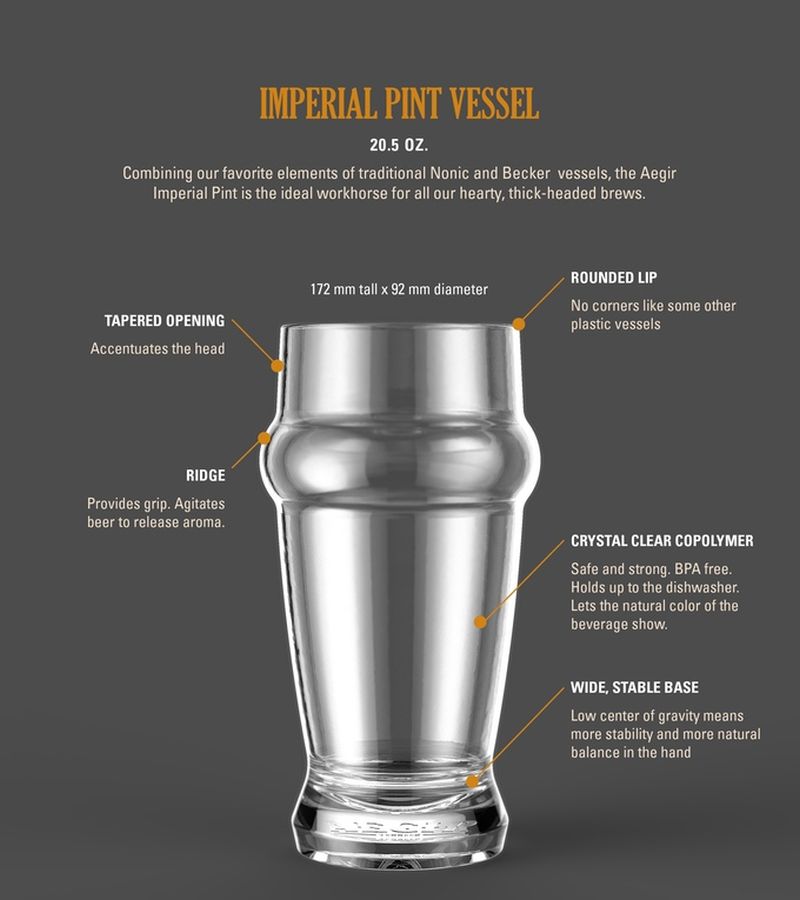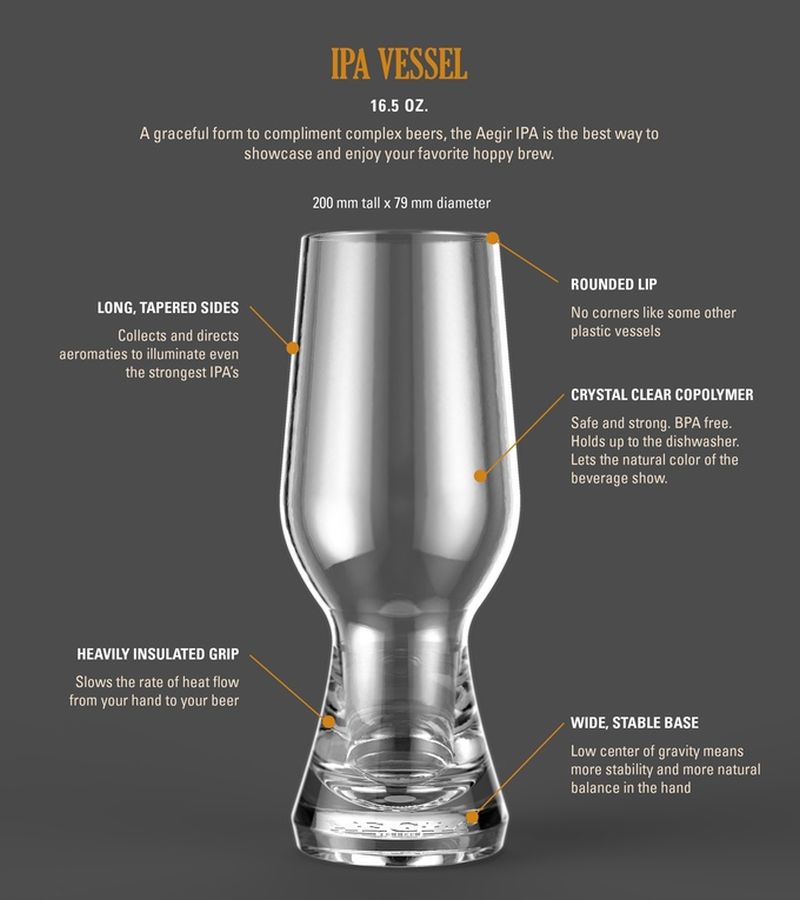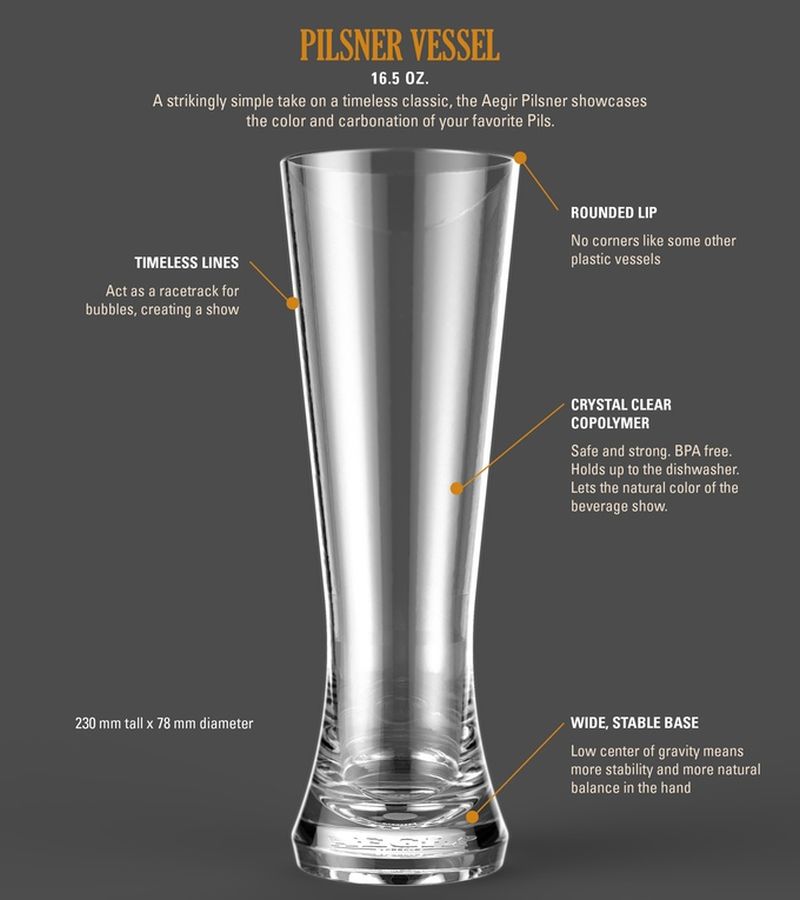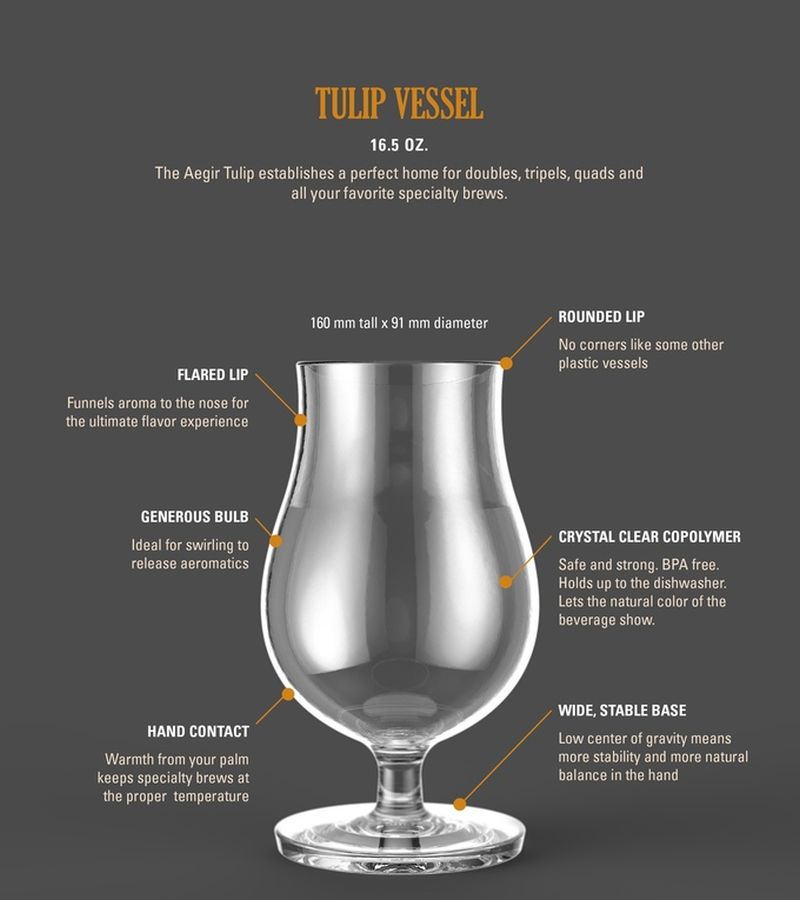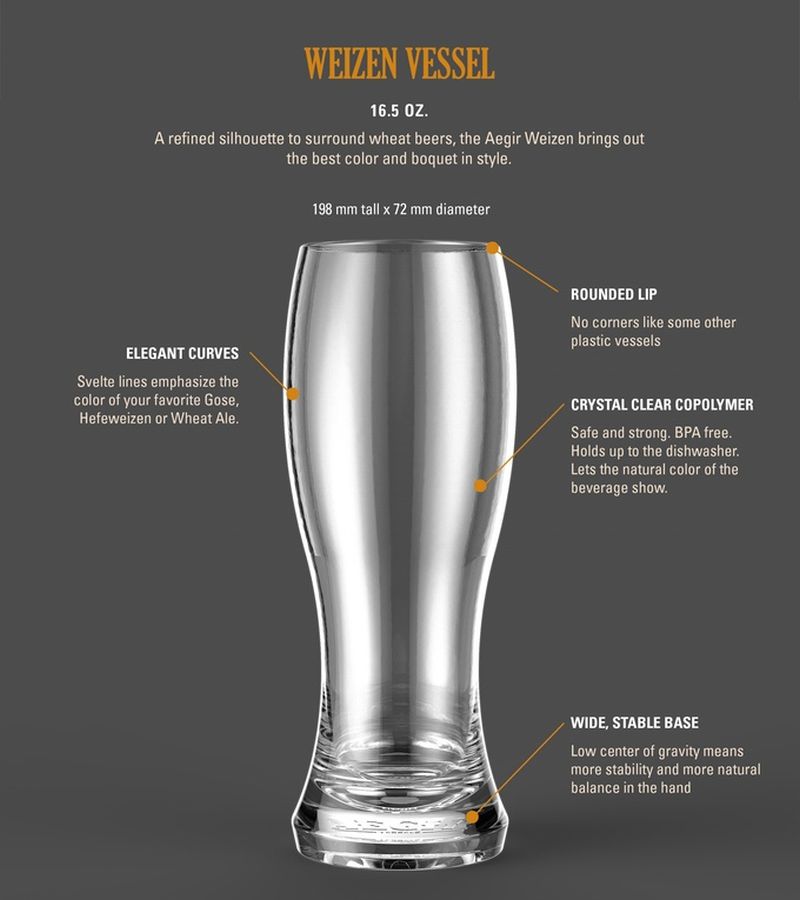 Via: PasteMagazine