At start of this year we came to know about the high pollution levels in China that caused many respiratory disorders among masses. During airpocalypse in January, the pollution levels increased 30 to 45 times above recommended safety levels. This unsafe air full of pollutants made air purifiers a necessity in every house of China but high costs of these air purifiers is a serious issue for those who cannot afford such expensive purifiers.
So, Thomas Talhelm, a Chinese student pursuing PhD psychology from the University of Virginia, decided to create an affordable air purifier for masses. His research and hardwork resulted in DIY air filters as an alternative to expensive air filters by some known companies like Blue Air, Phillips, IQ Air, etc.
Talhelm figured out that the essential components for creating better air purifiers are a HEPA filter, a fan and a Velcro strap for holding them together, and all these could be purchased from a leading e-commerce website of China- Taobao, for less than $35. He bought these components and assembled them to monitor how well these air purifiers work.
He noticed that on strapping a HEPA filter onto a simple flat-surfaced fan the levels of indoor pollutants reduced by 84-92 percent and using a more powerful rotating fan the results were even better. He has also started workshops for teaching people how to build a DIY air filter for their home at very less price.
Telhelm has proven that it takes a creative mind to develop something simple into a beneficial object for everyone around us. Not, only in China but these DIY air filters can be beneficial for all countries across the globe who suffer due to hazards of air pollution.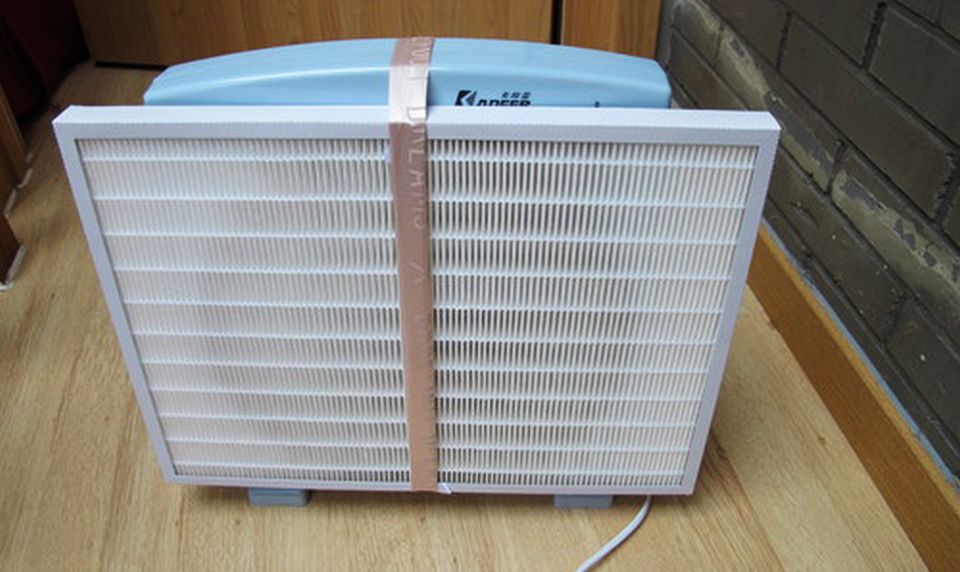 Credit: AdaFruit