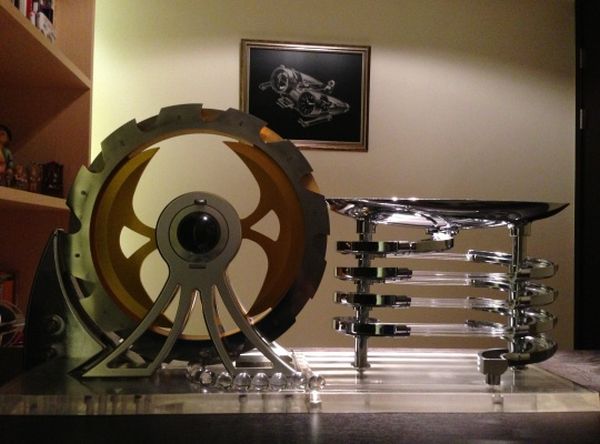 Sometimes the greatest designs are borne out of your heartfelt fruits of labor. This is aptly proven by the sheer elegance and deftness of the DIY watch winder created exclusively for a HM3 (from MB&F) by its proud owner Allen. Crafted from CNC cut aluminum components, and exhibiting a wondrous essence of flowing forms and glistening structures, this remarkable design poses as a piece of 'dynamic sculpture'.
The project was started because our resourceful DIY creator was not impressed by the commercial variety of watch winders that could be suitable for his precious 'Horological Machine'. So he embarked on a DIY endeavor by sketching and scribbling potential design considerations for his own indigenous winder. Finally, he hit upon the befitting concept of the sculptural style, which in some parts is inspired by original MB&F components (like their trademark battle-axe rotor).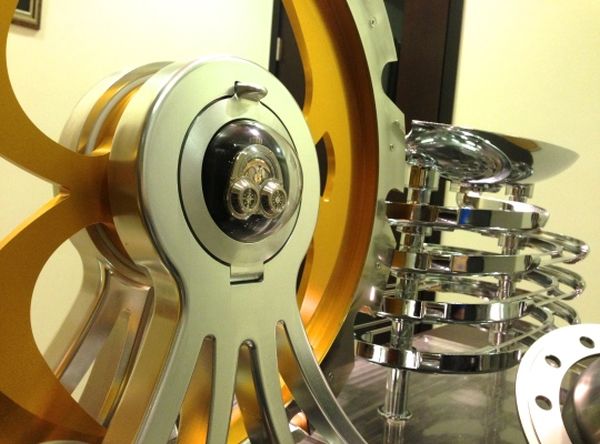 Of course, nobody claimed awesomeness comes cheap or easy. In this regard, the designer (who, by the way is also an entrepreneur) spent around an year in contriving his dynamic art piece, while the total cost for the whole winder came at a whopping $13,000.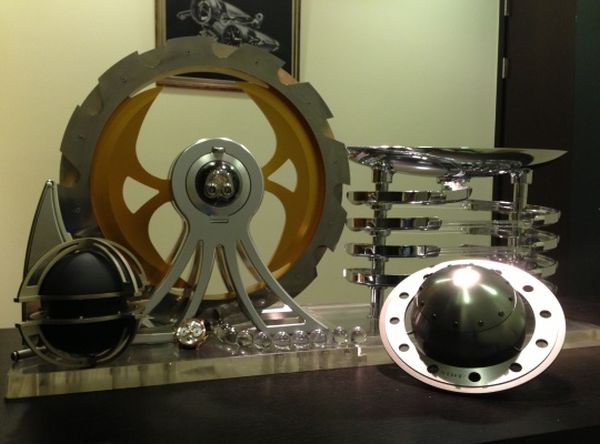 Via: TheWatchLounge