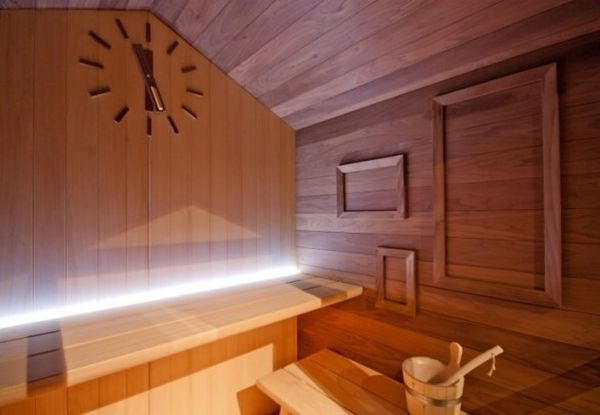 The 2013 edition of Cersaie held in Bologna ceremoniously concluded with a host of designs successfully showcasing their elegant ceramic credentials. Among these star studded appearances, designer Davide Vercelli's 'Aggregates' stands out as a special space with its unique replication of nature. Wholly dedicated to the scope of hospitality, the space was envisaged as a multi-faceted environment that actually reconstructs different types of natural eco systems. In other words, the design aim of 130 sq m Aggregates hospitality space is to combine a variety of ambiances that would not only refresh our body and souls, but also have an positive emotional impact upon our senses.
The replication of nature has quite literal results with real grass being grown on the floor area, along with green walls and visual imagery of forests and trees on the background. This visual acope of Aggregates is equally complemented by an auditory ambit with sound effects like that of 'a running brook that wind through the lush foliage of the trees'.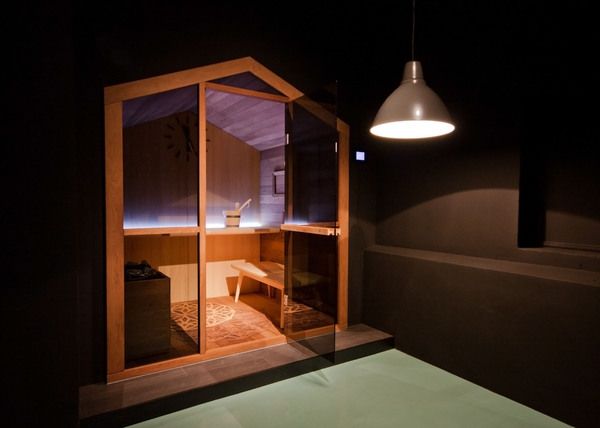 The Aggregates also has its own verandas that are divided into three bio-climatic zones. These zones are housed in larch wood and glass (further coated with cane strips), thus exhibiting concealed environments inside them that correspond to particular eco systems.
And, as for user oriented spatial features, the Aggregates has three separate huts – 'Body' integrates a spa with with massage and hammam space; 'Flag Shop' poses as a buying area for body products and textiles; and finally 'Salus per aquam' is used for ablution purposes.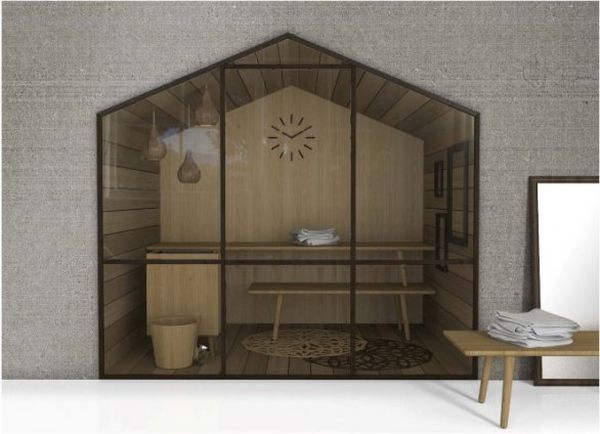 Via: DesignandStyle