Wood stoves are popular heating alternatives for homes, but their design, efficiency and impact on nature also matters while deciding which one to buy. Japanese designer Isao Suiz has created an efficient wood-burning stove Agni-Hutte for use in various natural calamities. For its hybrid structure and clean burning system, the Japanese design firm Okamoto was among the best 100 winning products at Good Design Award 2016.
Its modern and aesthetic design makes it different from other traditional wood stoves. It's packed with additional burning capabilities and latest combustion technology to serve as modern heating equipment with four pedestals like reminiscent to the legs of an animal. There is one furnace layer for complete combustion and another outer layer for heat preservation.
Agni Hutte has special wooden handles for opening or closing it safely. The heat-resistant glass door lets you check situations inside the firebox without opening it. There is also a shelf attached with hinges and can be used for keeping food warm or some other task. Its catalytic combustor utilizes overfire air and lowers the energy requirement for the chemical reaction leading fast conversion of smoke into vapor, CO2 and heat. The heat storing plate integrated just above the catalyst absorbs gases to enhance combustion efficiency of the wood-burning stove.
Agni –Hutte has large firebox so that one doesn't have to fill it again and again. As it properly takes care of safety, beauty and other efficiency issues, it is a great heating option for people in coming winters. It is available in three versions named Agni-c, Agni-cc and Agni-Hutte at Okamoto.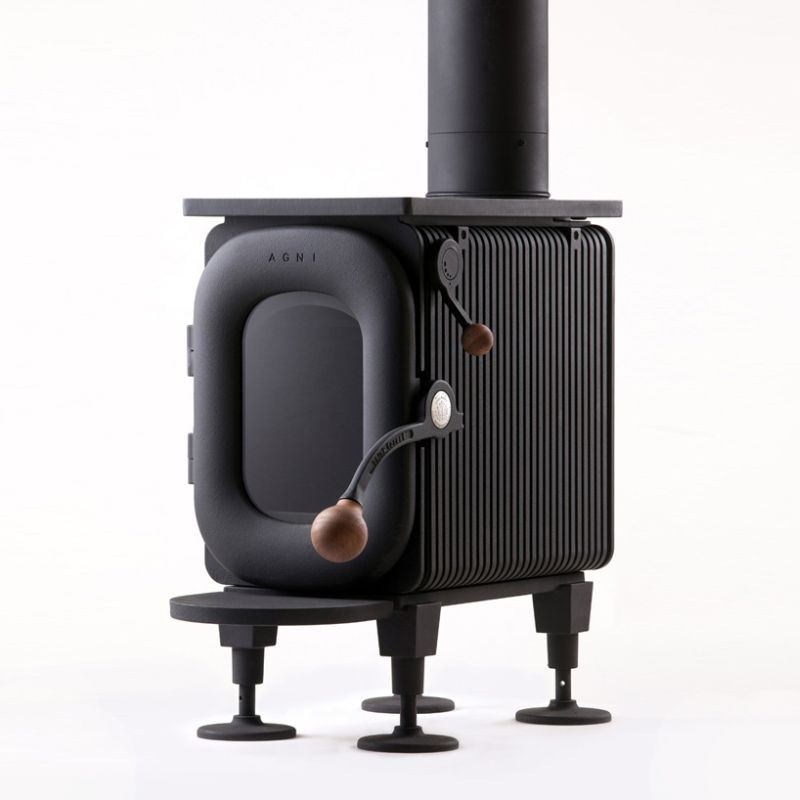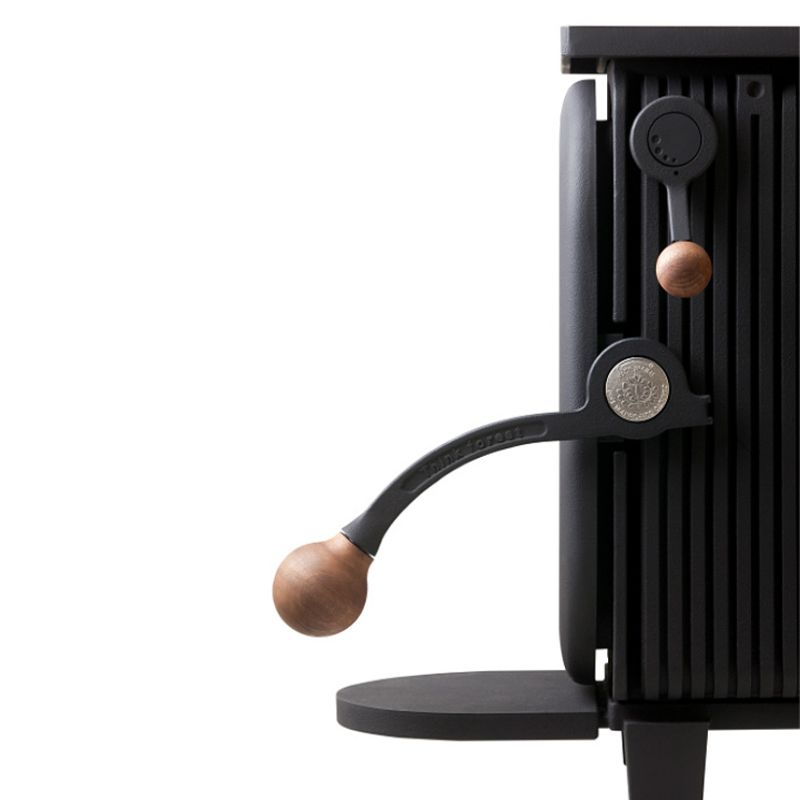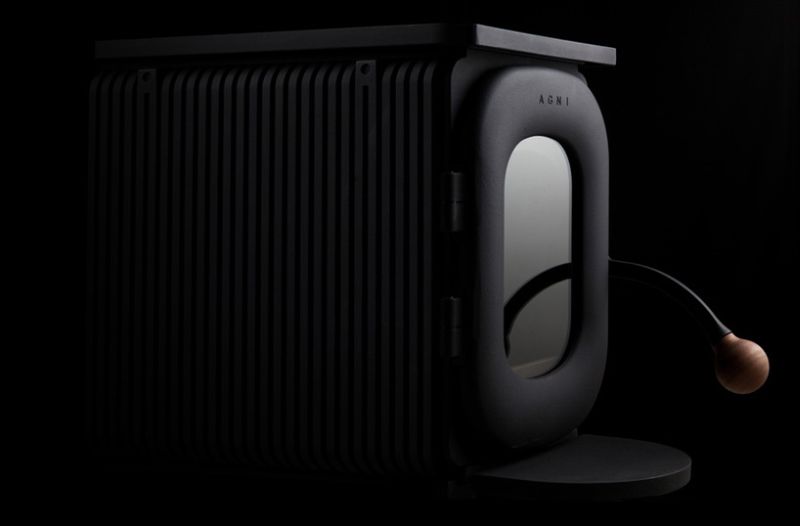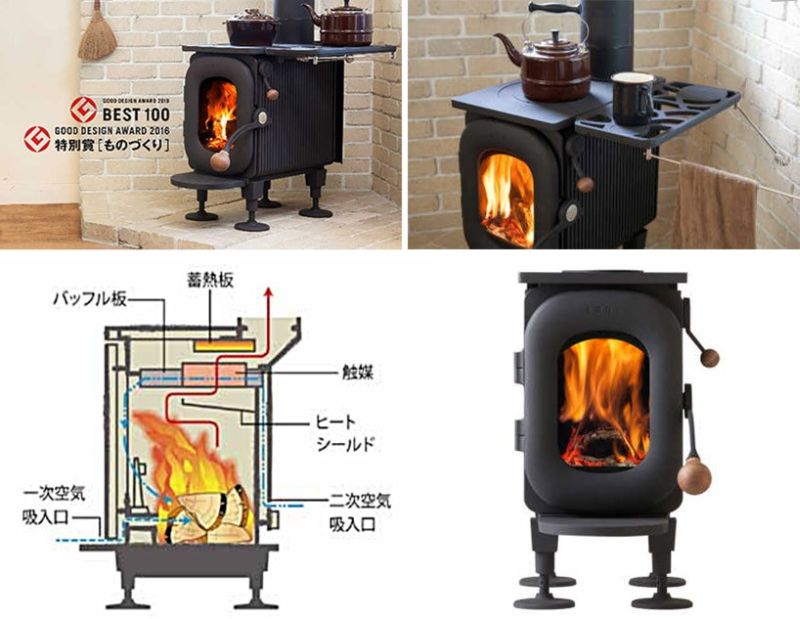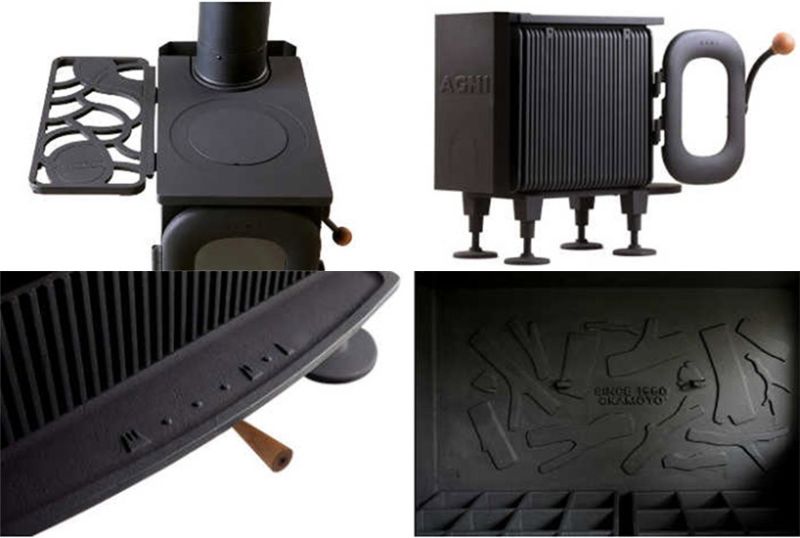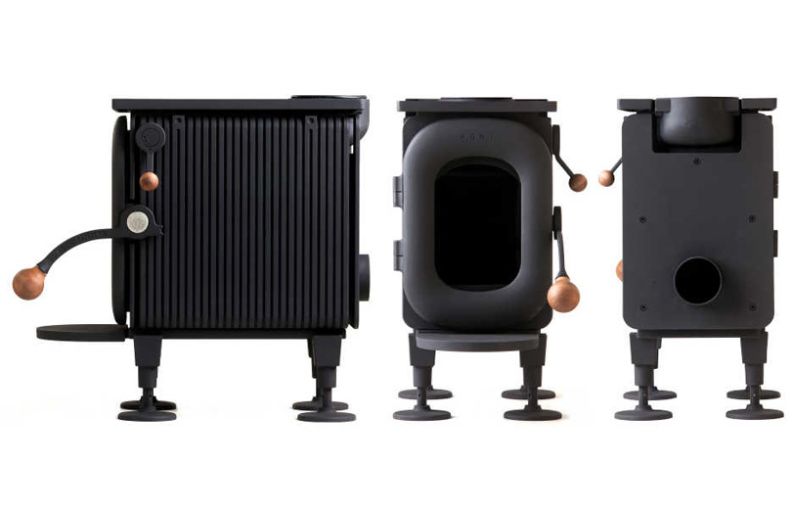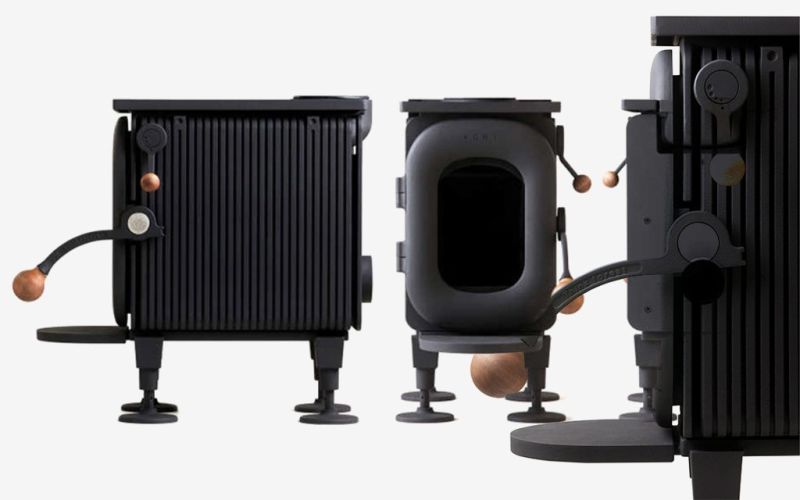 Via: DesignBoom