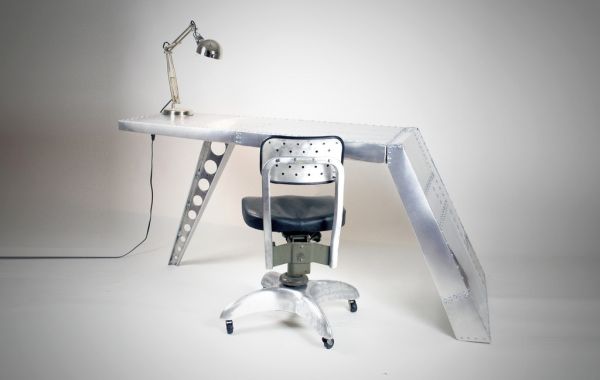 It was just in the previous post that we talked about inspiration contributing to innovation. And, what can be more inspirational than the indomitable spirit of a vintage Second World War fighter plane? Exhibiting those same classy aluminum panels with the visible bolted edges, this time it is a desk component that replicates the metallic spans of those venerable flying machines. Christened aptly as the Airfoil desk, the main framework was actually crafted in wood, and then painstakingly draped with an authentic aluminum cover.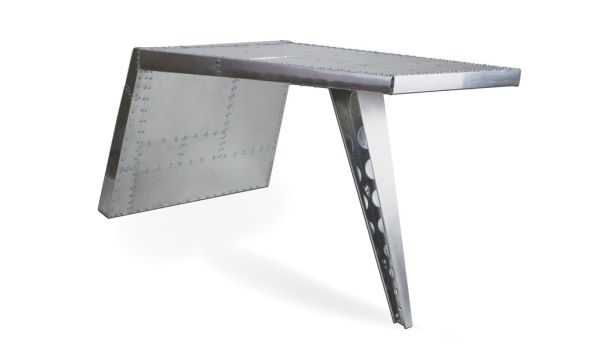 Form wise, the desk design comprises of two aluminum covered panels, with one serving as the main counter, while the other plummeting downwards at an obtuse angle to serve as a support. And, since we are talking about its structural integrity, the balanced scope is further improved by the addition of an I-Beam style welded aluminum support.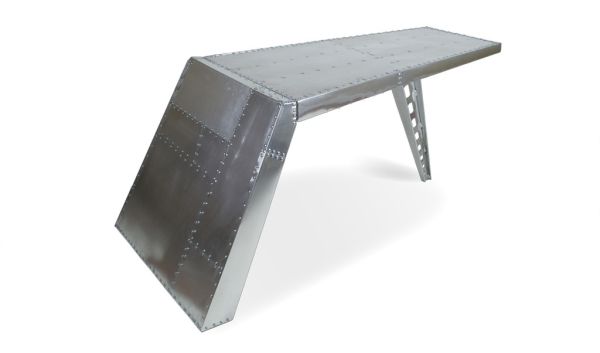 Now, beyond structural considerations, it is the classy visual effect that really holds our fancy. In this regard, the designers assure us of each desk model being somewhat different from the next one. Finally, to notch up the level of 'wartime' authenticity, the facades of the Airfoil are also intentionally finished with minor scratches and scuffs, thus accentuating upon the boisterous quality of the conception.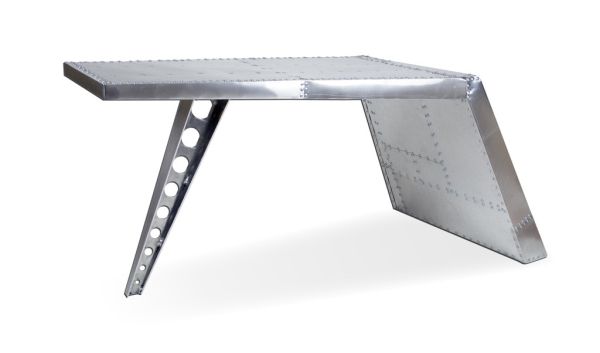 Dimensions: 65″L X 29″H X 32″W (165.1 cm X 73.7 cm X 81.3 cm)
Weight: 65 Lbs
Price: $1,495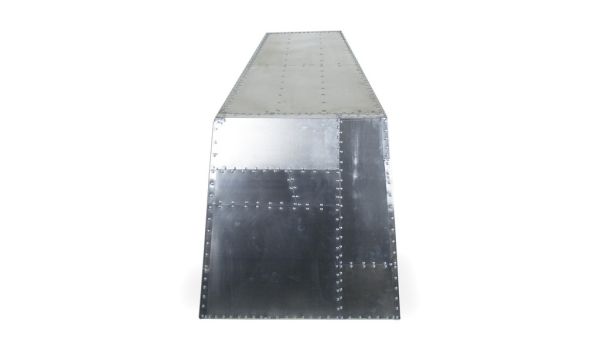 Via: RamonaMetal