If you're one of those who purposely ignores 'no smoking' signs just to enjoy your routine smoking habit, then it's time to start looking your surroundings before you light up. As New Hampshire-based startup FreshAir Sensor has created a futuristic smoke detection system called AirGuard that not only detects smoke but can also effectively distinguish between secondhand cigarette smoke.
The device features built-in sensors that can find out airborne concentrations of organic compounds found in cigarettes smoke to alert your landlord, RA, hotel manager or other authorities of any violation in smoke-free areas. It immediately raises an alarm on smokers and sends notifications to the respective authorities via the mobile app.
AirGuard comes in two forms- Plug-in version and handheld palm-sized version. The plug-in version can be easily mounted on a wall with tamper-resistant screws, ensuring it cannot be removed from a hotel room or bedroom after installation. Further, it connects a smartphone using a Wi-Fi network to send notifications to the owner of the property or directly to the police.
On the other hand, the Palm-sized version runs on a battery and can be attached to the body of a smoker. It connects to an Android app via Bluetooth and sends notifications to the authorities in a similar manner as the plug-in version.
AirGuard is a great system to control drug abuse to some extent and ensure people cannot violate rules of 'no smoking zones. The firm has not said a word about its pricing and launch date until now, however, the wearable device is expected to be seen in spring 2015.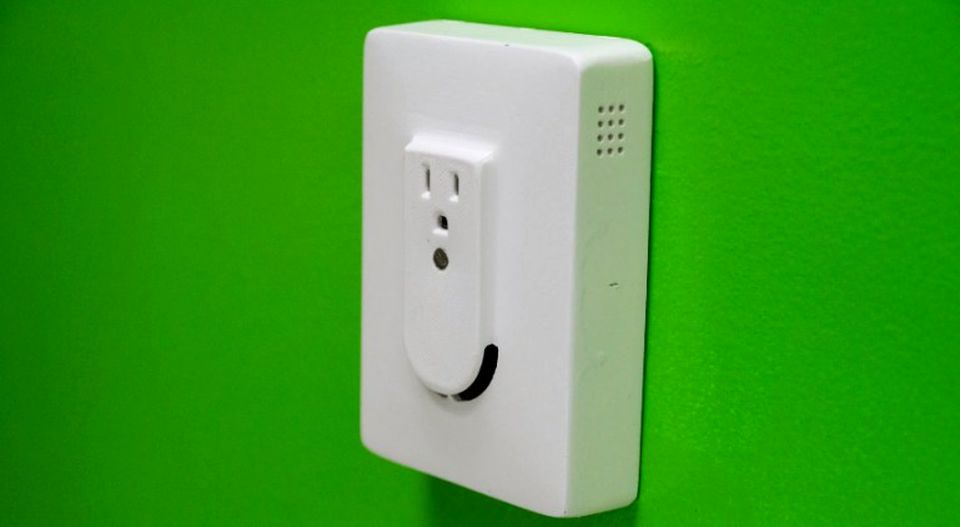 Via: Gizmag