Airstream's latest Interstate 24X is a Class B Van that provides freedom to stay in comfort and style for a long period of time. The van home is equipped with all-terrain tires, 4×4 capabilities, and an advanced power system to offer an off-grid lifestyle. It features a thoughtful 24-foot floor plan that is optimized for storage and accommodating more people while on the road.
Much like Airstream's other touring coaches, the Interstate 24X is also built on the Mercedes-Benz Sprinter Van chassis. It has a 3.0L V6 Turbo Diesel engine that packs 188 horsepower and 325 lbs. of torque that makes it capable of exploring rugged terrains.
The van is covered in a protective coating around its front and rear as well as along the sides that protect its shiny silver body from scratches. There is also a performance lighting system, including a 42-inch LED Light Bar above the windshield.
On the inside, the Interstate 24X is a tiny home on wheels with amenities one would need during a camping trip. It has a convenient wet bath, a kitchen, and plenty of storage. It comes equipped with a creative Aluminum Aircraft L-Track Storage System on the walls, ceiling, and floor.
Its sleeping and living areas can be set up in different ways. It allows several different configurations depending on particular needs. One just needs to place the backrests between the bench seats to create a bed or just go for a twin bed setup with beds on either side of the aisle. Both setups offer the benefit of flexible living and ample storage.
Also Read: Vanlife Conversions UK Transforms Vans into Personalized Motorhomes
The Airstream Interstate 24X also has four different table locations. There are two mounts in the rear of the coach to set up the workspace in front of the bench seating, while upfront the captain's chairs can be spun around for a versatile table setup. Furthermore, there is also a possibility to install the table outside the entry door.
The Interstate 24X is stated as Airstream's most rugged Touring Coaches to ever hit the road. It is priced at about $2,13,850 on the official website.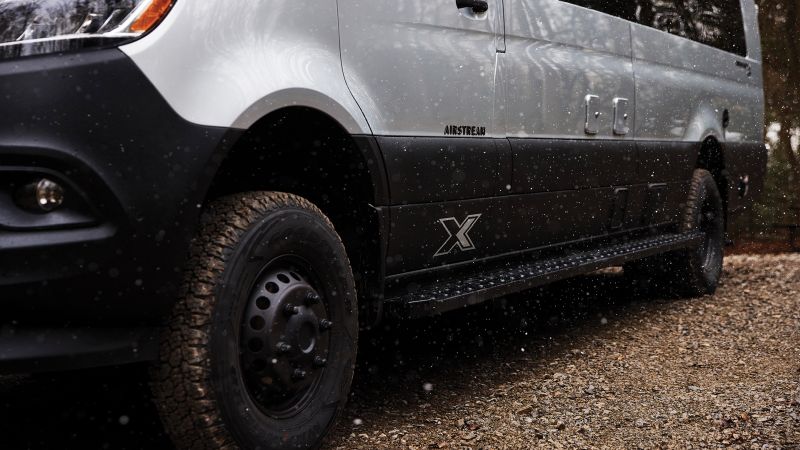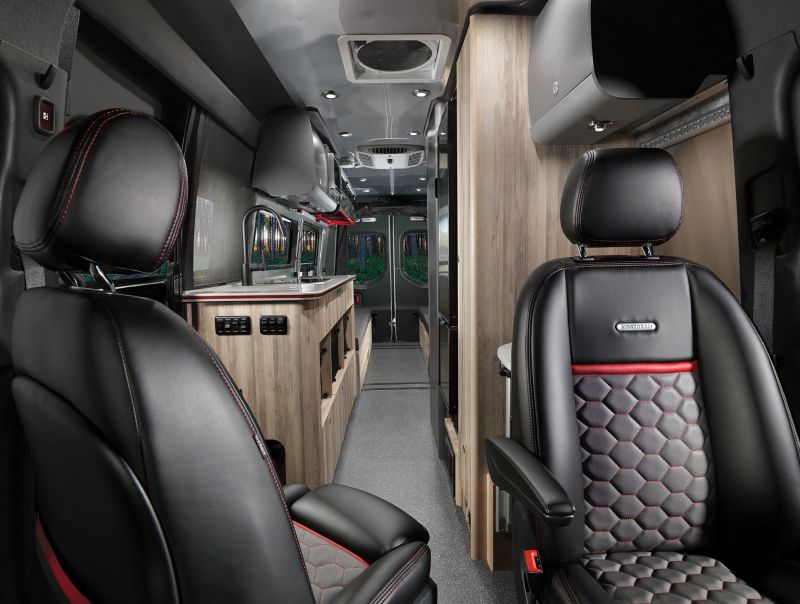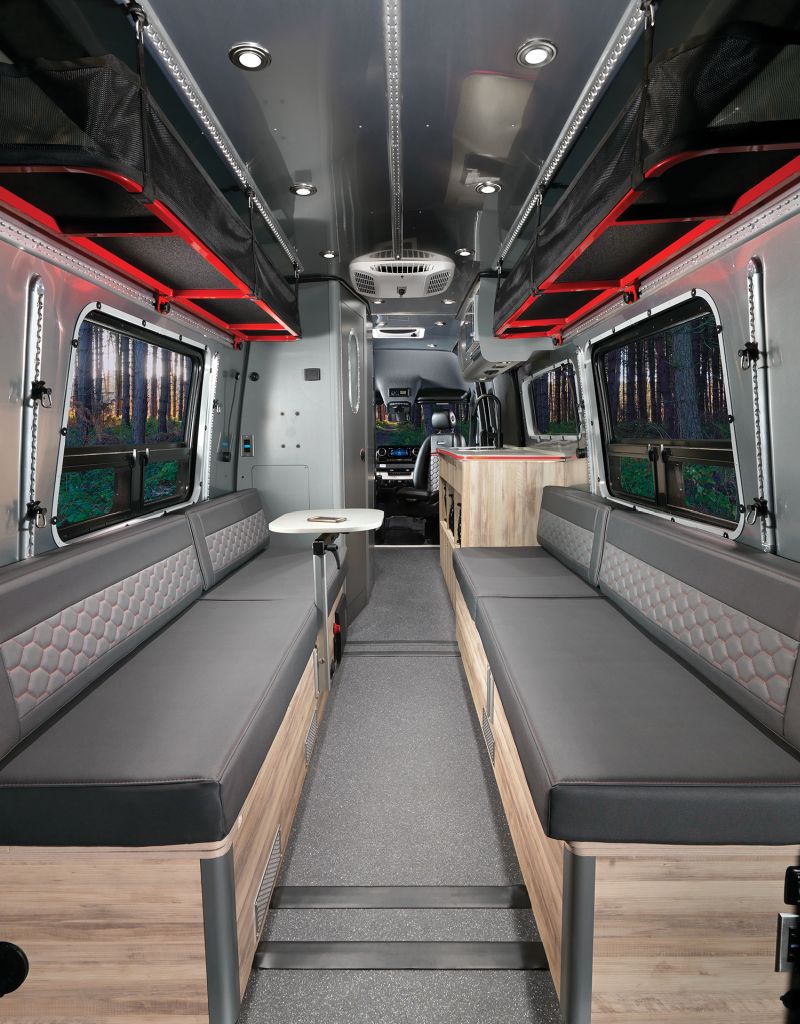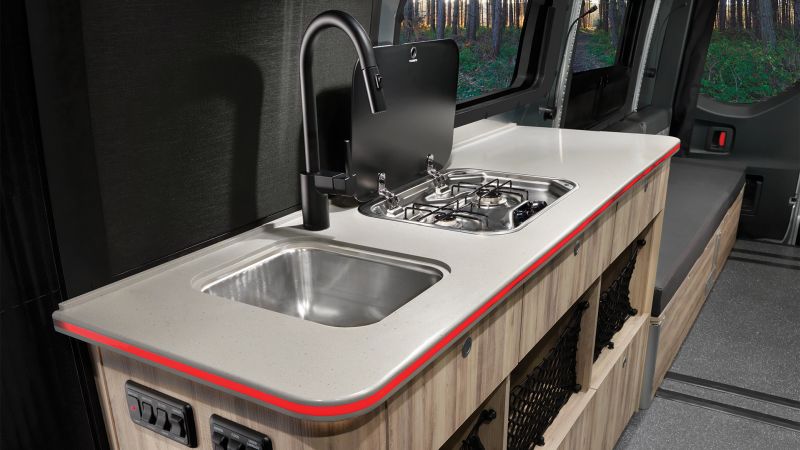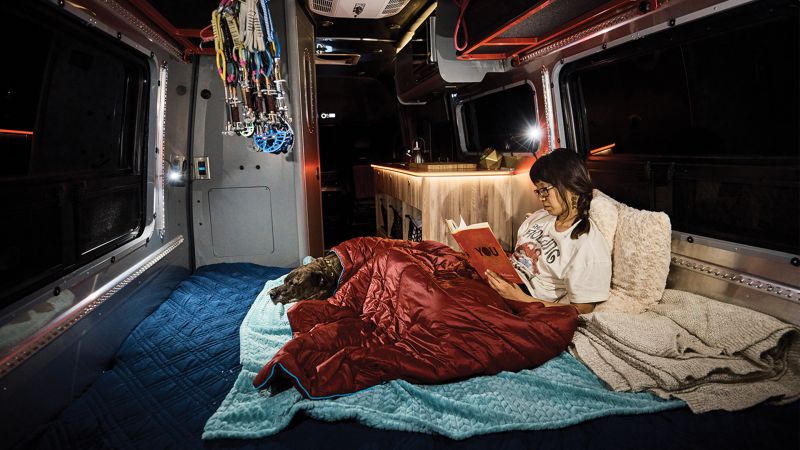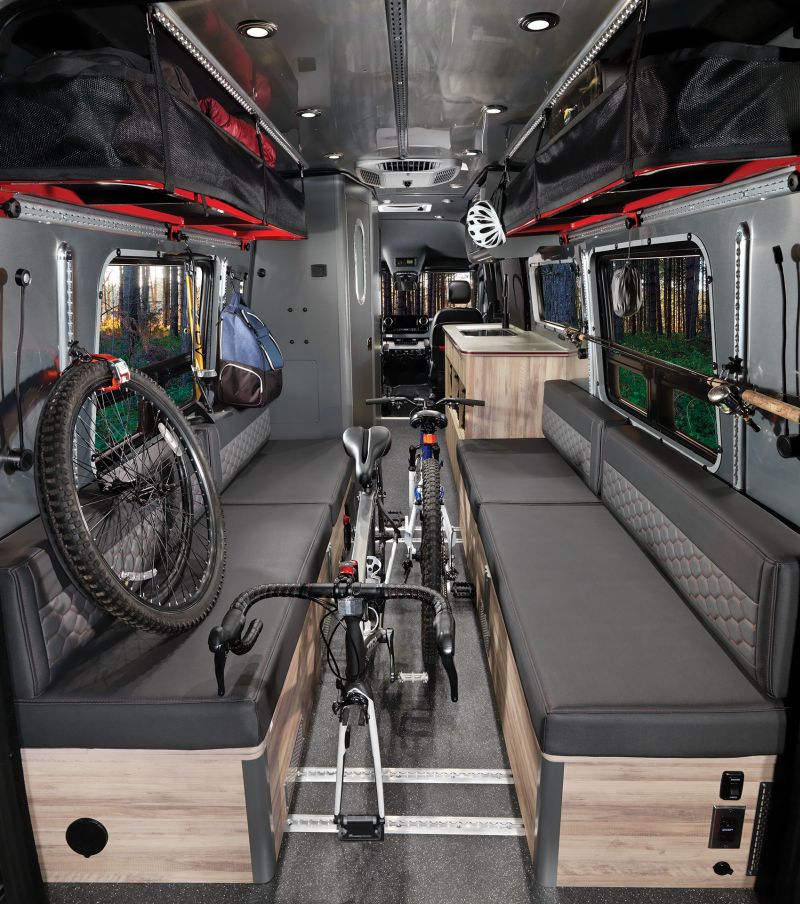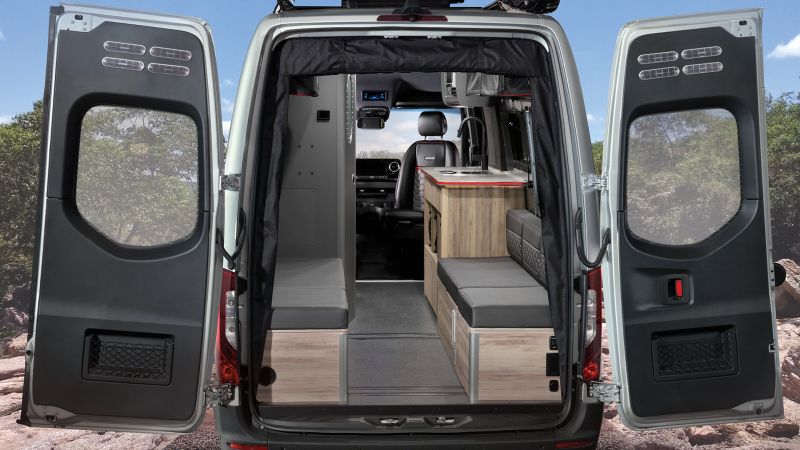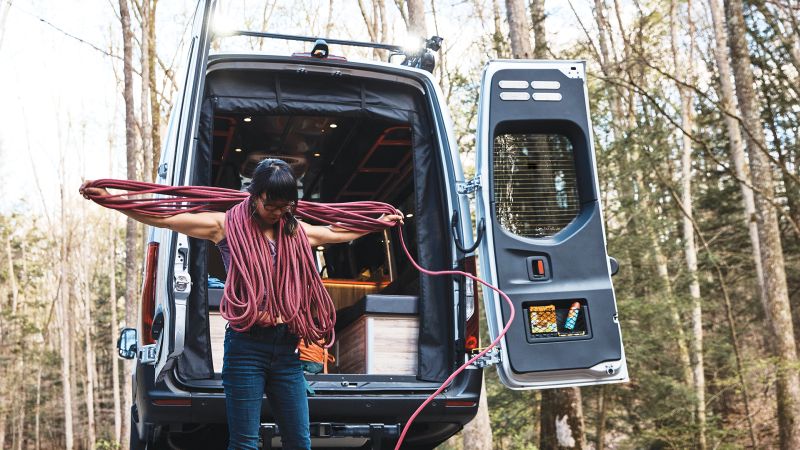 Via: Airstream