If you are looking forward to snowboarding this holiday season, then have a look at this bizarre pairing. Some folks from Weston Snowboards have attached an Airstream Basecamp to their '79 Tucker Sno-Cat to set out and experience the Colorado backcountry while gliding atop the snow.
Well, Airstream Basecamp has always been a cozy spot for outdoor camping, but unfortunately, it couldn't roll through a snow-covered road, until now. All thanks to the Sno-Cat, it can easily be pulled over two-feet of snow. This combination of Airstream and the orange Tucker blowing snow is absolutely beautiful. The Basecamp is further outfitted with special treads made from re-purposed Weston boards.
What started as a fun and small gathering project seems to be growing this festive season, as the creators are often visited by Weston Snowboards, professional team riders. For gathering around a bonfire, some folks ignite dead trees, whereas as others prefer to sit in the warmth of the Basecamp itself.
It must be an amazing experience to sit on a cozy seat while eating food with soft tunes of music playing in the cold environment. For some adventurous activities, they have even transformed snowboards into skis.
Here's some description of the event by The Public Works;
The sound of the cat's four tracks could be heard before it could be seen in the blowing storm. Then the lights would start to show, then the orange, and then the shiny aluminum of the Basecamp. There was no doubt from anyone involved that this was the first of many more adventures of the Basecamp and Tucker; paired up in perfect, snowy, harmony.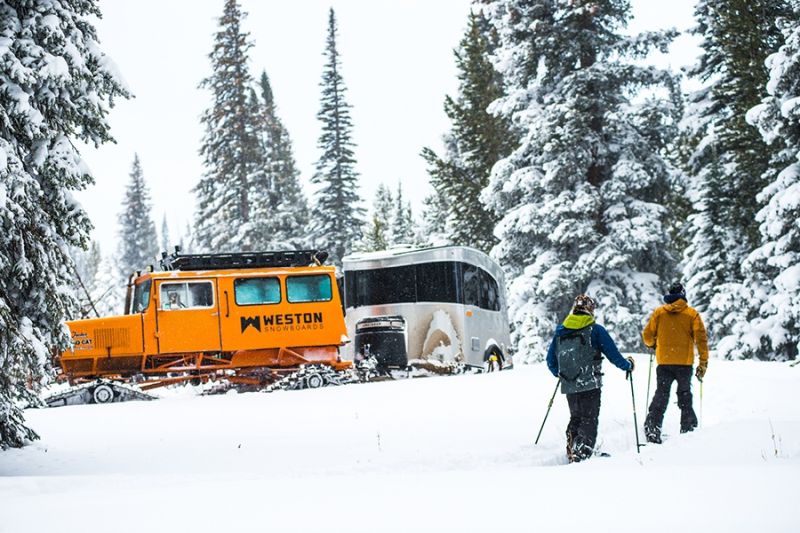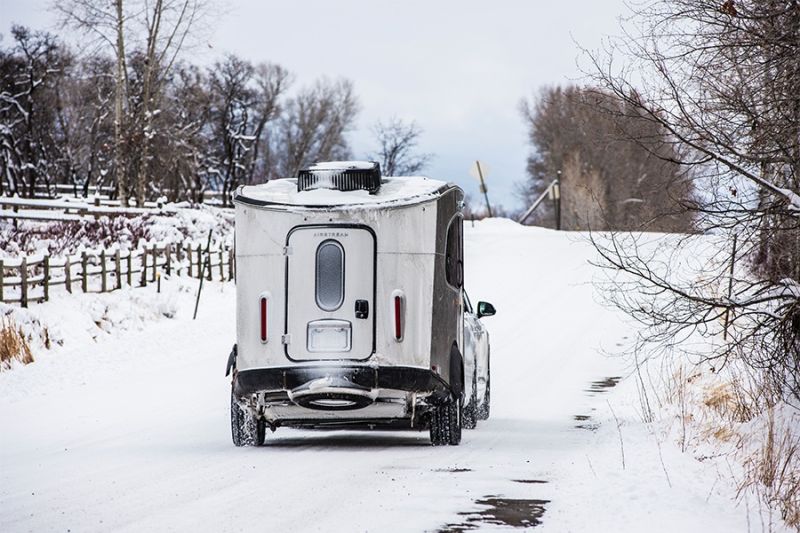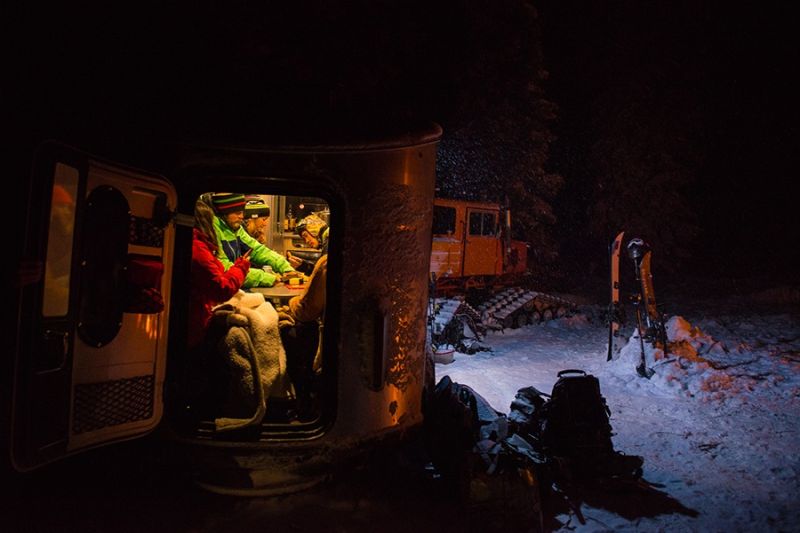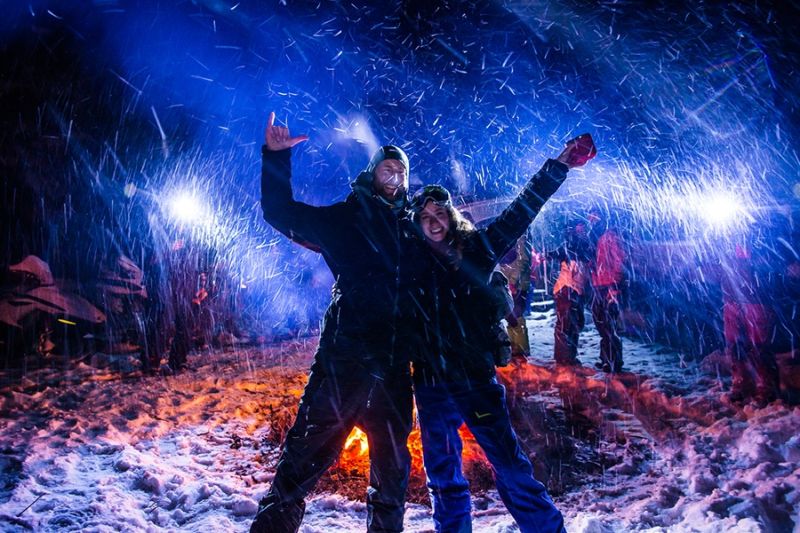 Via: Airstream