Furniture adorns your home interiors and also adds value to your living space. It's more like an icing on the cake if it's a blend of commonly found material and unique ideas. One such fusion of comfort and creative excellence is a coffee table named Alabaster designed by Marc Englander – an artist based in New York – that depicts form and functionality in a playful manner.
The base is made out of sycamore wood which is flattened at bottom to form a solid base, offering the utmost stability. The tabletop is made of alabaster which furnishes it with a clean and elegant look. Slightly dull wooden gaze goes well with its smooth surface along with those cracks, which seem flowing up to its alabaster top. Its considerable size and semi-furnished appeal make it ideal for houses with traditional interiors.
The tabletop gives an illusion of a marble slab tucked in the sycamore stump. Those flat edges could have been great by making it a bit round on all sides. However, it would have taken away some top space but a slight chip wouldn't have mattered that much for the sake of looks. Despite its bulky aesthetics, the alabaster coffee table can be a great addition to a specious living room with white interiors.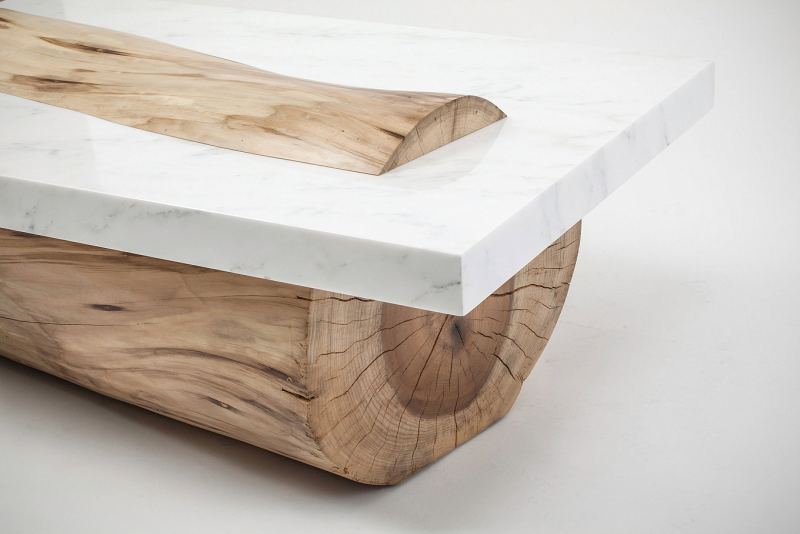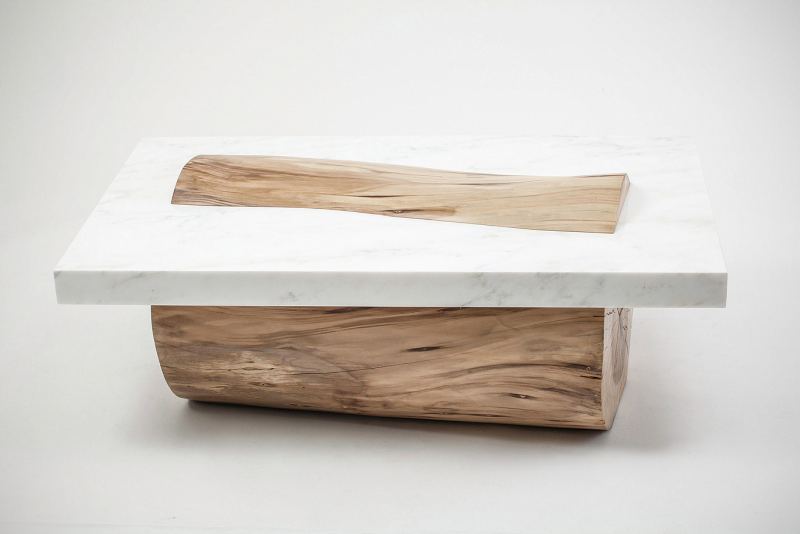 Via: Gessato