These days Red Deer city of Canada is in the headlines for the massive snow castle made by a dad for his two little kids. With a perception to build something special for kids in the winter season, Donnie White arrived at building an eye-bursting playfield in his front yard from more than hundred ice blocks cut from a neighboring frozen pond. The ice castle features tiny slides, a lovely archway and three penguin ice sculptures for adorning the ice house like a professional.
White has taken help of one of his friend and father-in-law for bringing the project to reality. The ice blocks were scratched out from the frozen pond with a chainsaw and a temporary ramp. These large ice pieces were carried to the location using an ATV where all were cut into equal-sized blocks for the construction. The ice stairs with stead grips keep it safe for kids and make way for the two large sections made of ice. After entering inside, one can imagine how much kids will like to play inside the snow structure. Building the archway at castle's entrance was the most treacherous task of the construction.
This is not the first time when he made such a beautiful ice castle, as he already had tried it in previous years. White has even bigger plans for the next year, and he will be taking help of his nephew for the snow crafting project.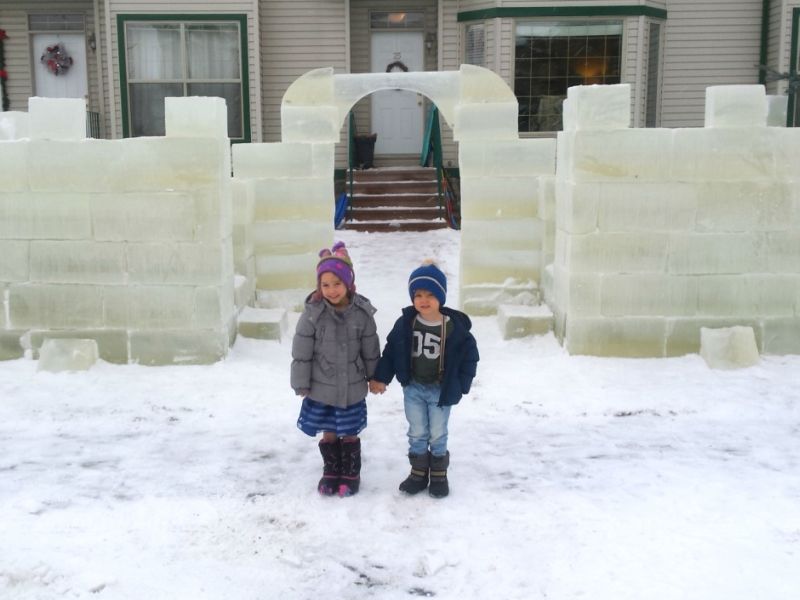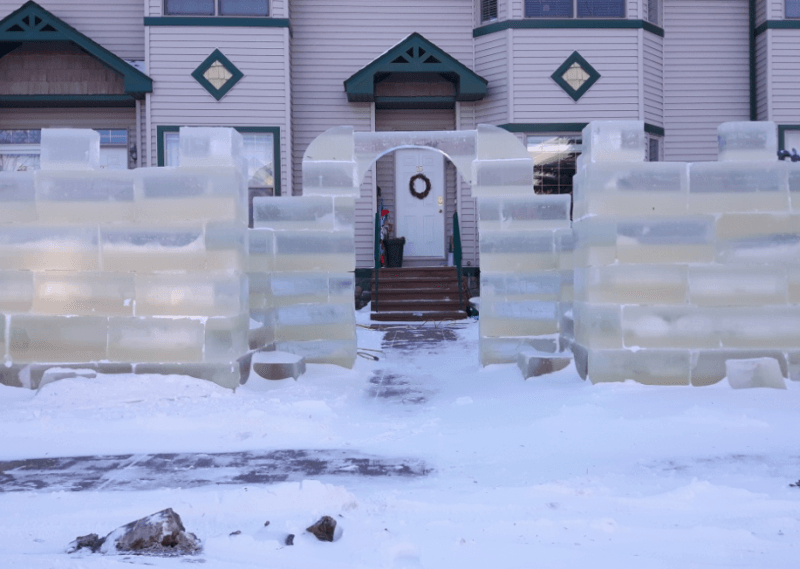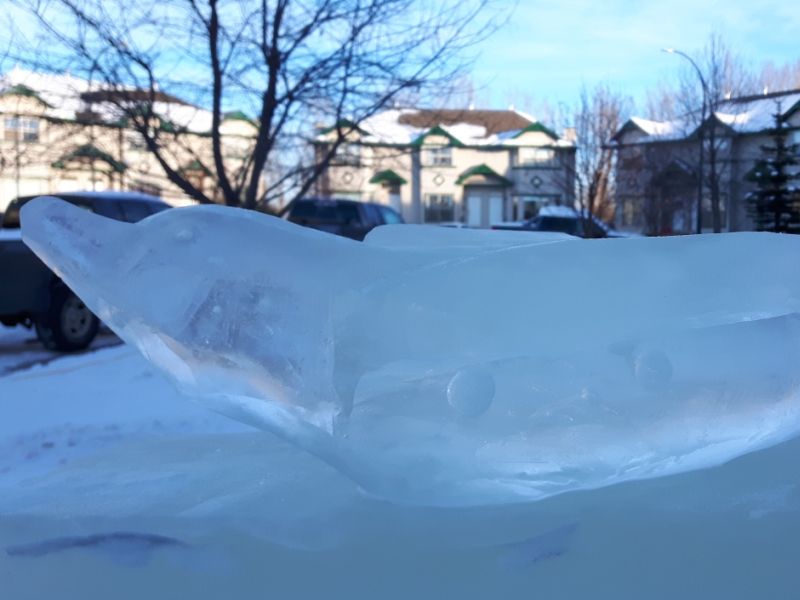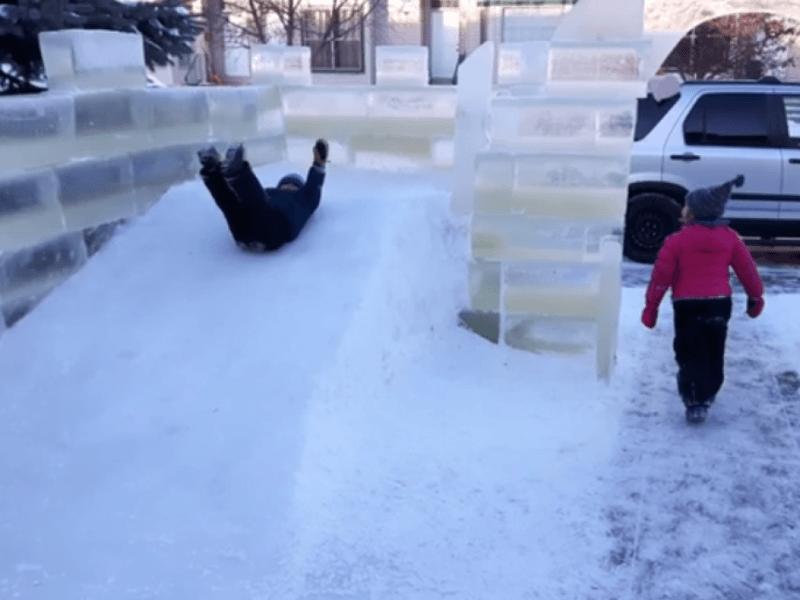 Via: CBC